FOOD & DRINK
N2 Extreme Gelato Is Handing Out Free Batman-Inspired Ice Cream
There's no Mr Freeze, but there are syringes filled with citrus 'fear toxin' bitters.
N2 Extreme Gelato Is Handing Out Free Batman-Inspired Ice Cream
There's no Mr Freeze, but there are syringes filled with citrus 'fear toxin' bitters.
---
Batman's added one more surprise to his overstocked utility belt — free gelato. To celebrate the release of new video game Batman: Arkham Knight (the fourth and final in the Arkham series), N2 Extreme Gelato has created a trilogy of character-based flavours — all yours to inhale for free.
This Wednesday, June 24 from 5pm, you'll be able to munch on DC Comics-inspired, handcrafted flavours of N2, all created using their signature style of liquid nitrogen-based 'gelatorgastronomy'. Again, it's free. FREE. And only available in N2's Sydney and Melbourne stores. Only one per customer y'greedy guts.
There's 'The Batmobile' (burnt chocolate gelato representing 'burnt rubber tyres', crème brûlée 'shattered glass' shards, smoked chocolate 'engine oil' syringe and cookie chunk 'asphalt'):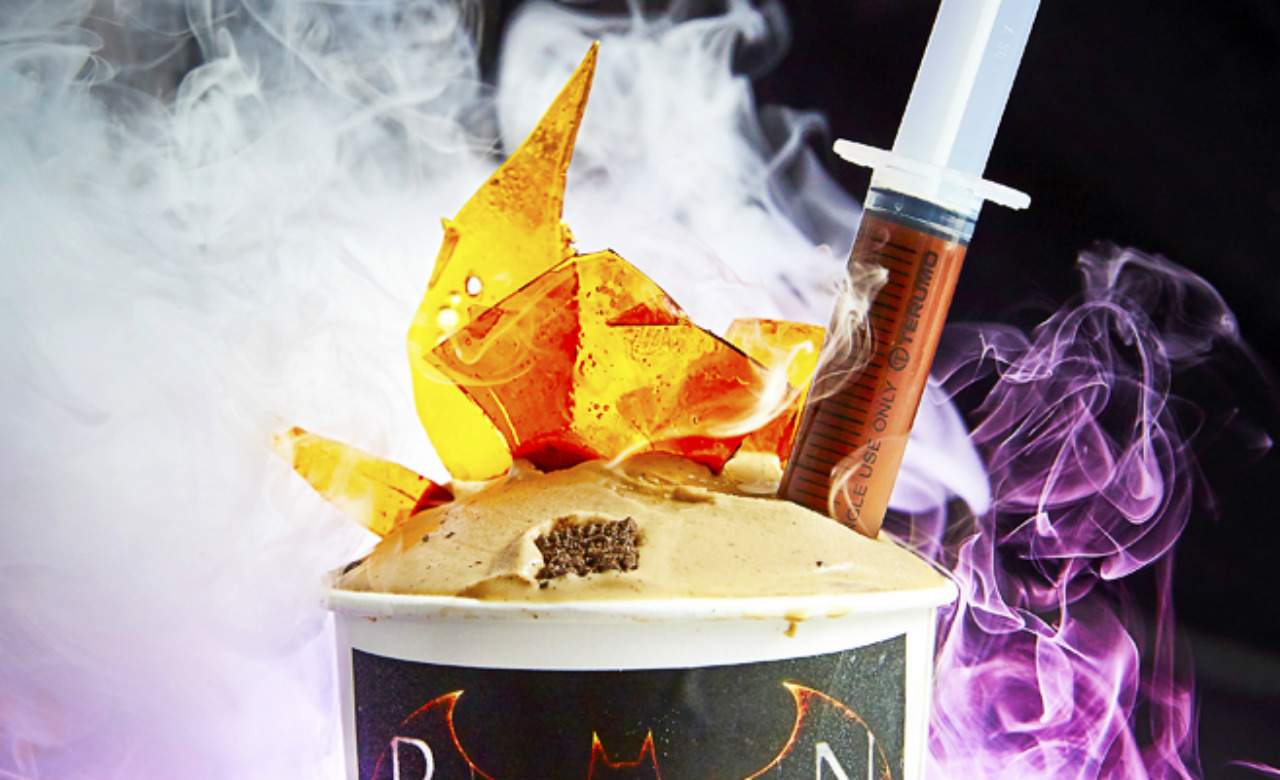 Our personal favourite, 'The Scarecrow' (straw-infused gelato (!), cornflake crunch pieces, three syringes filled with citrus 'fear toxin' bitters):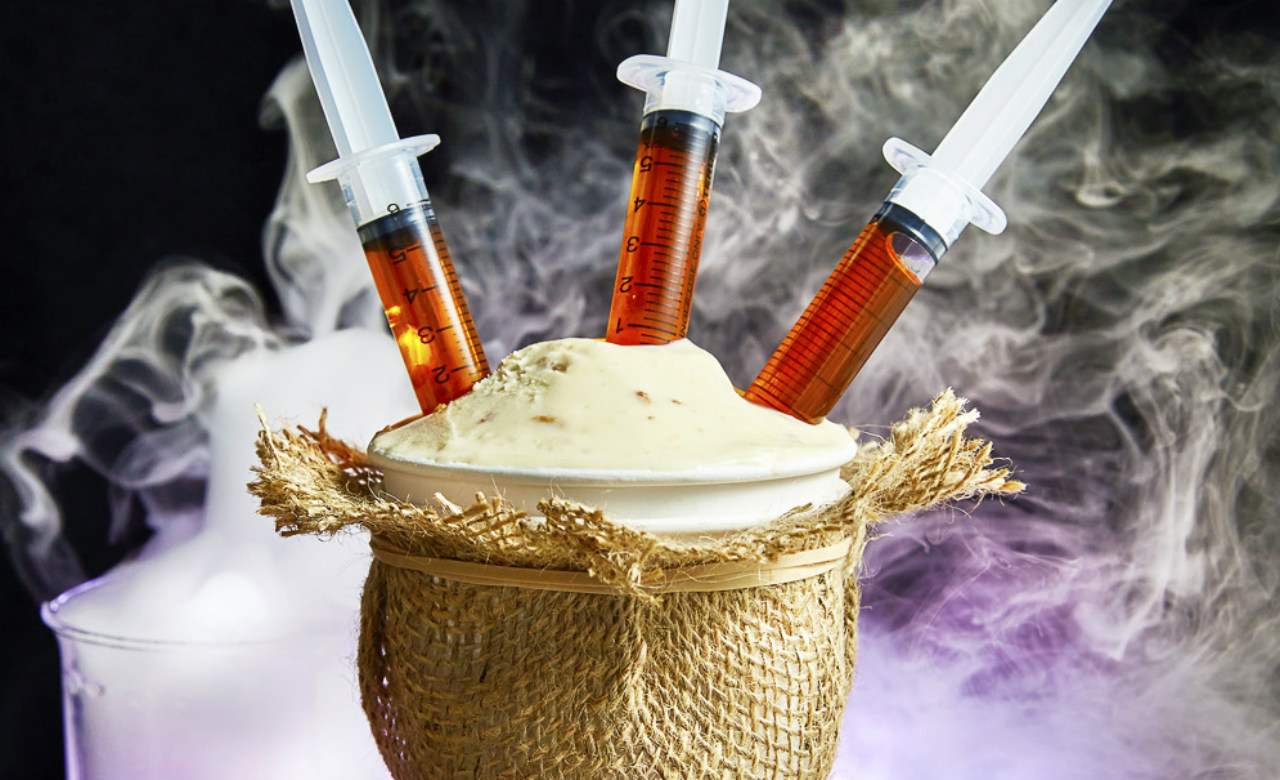 'The Riddler (matcha gelato, green tea, 'bewildered' choc top, 'confused' ganache, feuilletines 'puzzled bits', topped with '?' waffle discs):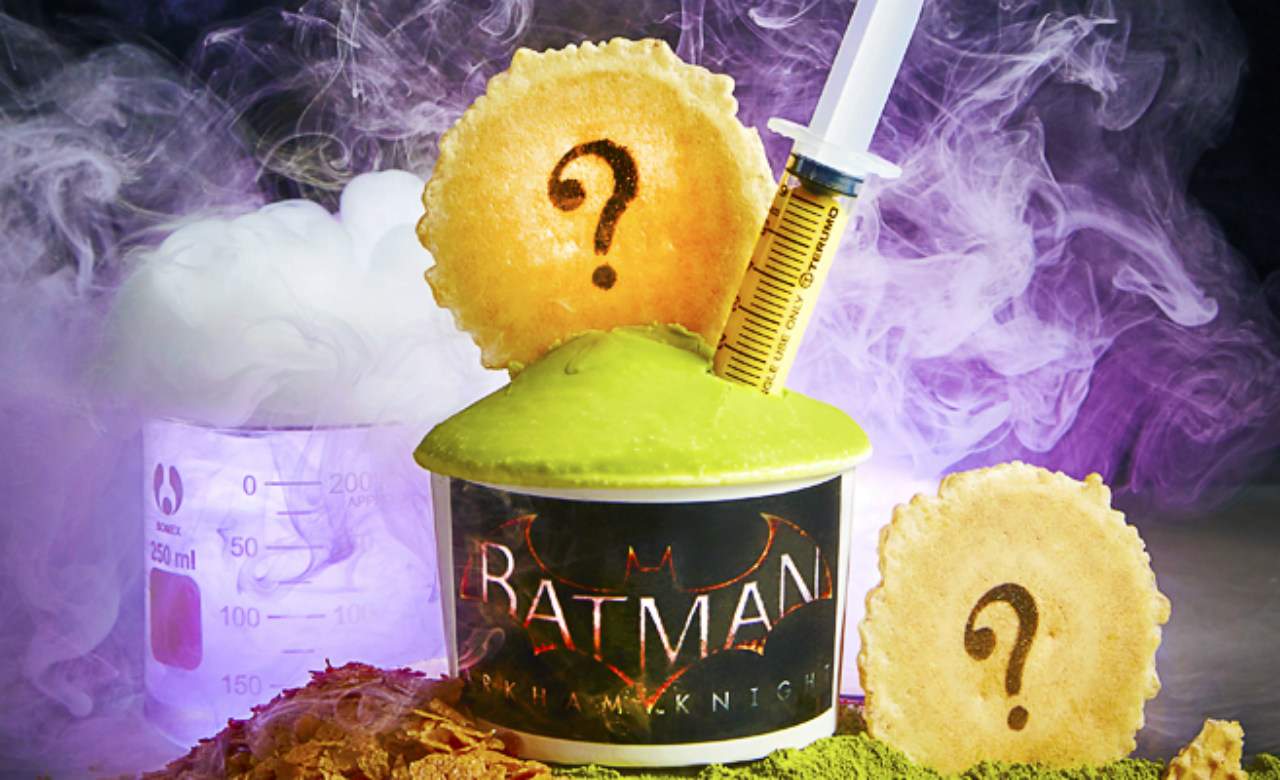 Munging down on Batman-inspired gelato isn't all we're celebrating here. This dark night of free N2 coincides with today's Australia-wide PlayStation 4/Xbox One/PC release of Batman: Arkham Knight, the Arkham series finale, where Batman faces off against the formidable Scarecrow and his merry band of supervillains (we're talking Penguin, Two-Face, Harley Quinn and The Riddler).
If you played Arkham Asylum, City or Origins, you know you're down for some fly-across-room-to-hit-dude-in-face-you-weren't-even-aiming-at action and all the beautifully dark graphics you could want.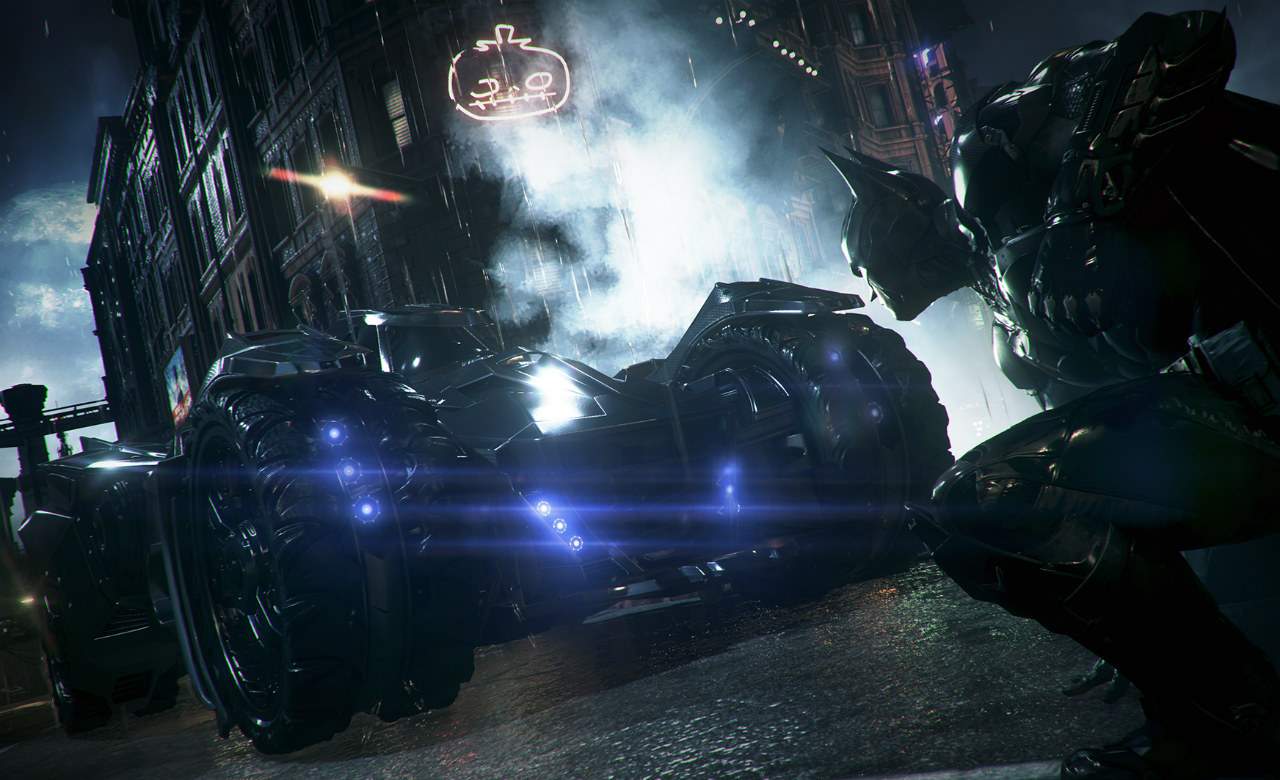 N2 Extreme Gelato's Batman-inspired creations will be available from 5pm in the following stores on Wednesday, June 24:
SYDNEY
Newtown: 184 King Street Newtown
CBD: 43/1 Dixon St, Sydney
MELBOURNE
Fitzroy: 329 Brunswick Street, Fitzroy
CBD: 18 Sutherland St, Melbourne
One free gelato is available to each customer (they'll see your moustache is fake, guys) and only while stocks last. Get. There. Early.
Published on June 24, 2015 by Shannon Connellan