FOOD & DRINK
St Ali Has Landed at the Airport So Now You Can Drink an Actually Good Coffee Before Your Flight
Say farewell to subpar Maccas coffee.
The dreaded three-hour wait at the airport before your international flight departs has just gotten a whole lot more enjoyable — for those leaving the country from Melbourne Airport. Long-standing coffee roaster St Ali has set up shop in the departures lounge for all your pre-flight coffee needs.
Enjoy a quintessential Melbourne farewell as you sip on specialty coffee and tuck into avo toast around the clock — the cafe is open from 5am right on through to 1am, for travellers in need of a late-night feed. Fighting the airport status quo of McDonald's coffee and dry packaged sandwiches, St Ali is serving up a menu of top-notch drinks and Melbourne brunch classics.
For breakfast, there are coconut and maple-soaked chia pots; bircher topped with cranberry, apple and coconut yoghurt; and the Green Goblin, a toasted croissant filled with spicy greens, spring onions and gruyère cheese. During the day, grab a lunch of broccoli and brown-rice salad or a truffled beef 'n' cheese sandwich. And, of course, no Melbourne cafe menu would be complete without an avo on toast. Here, it's called, fittingly, the Melbourne Made and comes with feta, dried chilli and pepitas.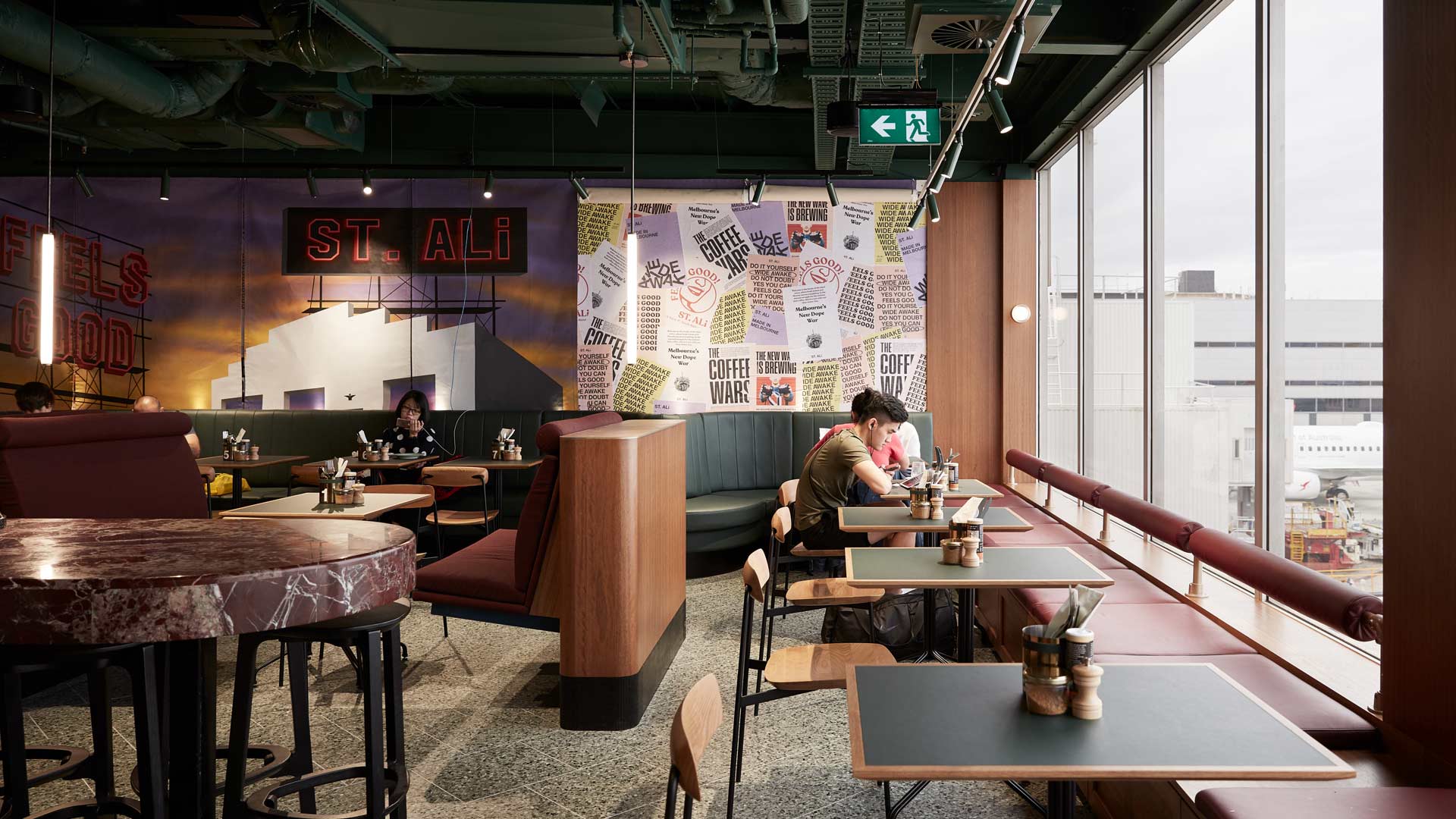 For drinks, depending on what kind of buzz you're after, you can choose from signature coffee blends, single origins, spirits and a couple of cheeky espresso cocktails to help you while away the time until you need to head for the boarding gate.
While you may be leaving the city behind, there's no need to risk a poor cup of joe overseas, either. The Melbourne roaster has stocked its new store with travel packs of its instant coffee blend to help you feel more at home on holidays.
Find St Ali in the departure lounge at Melbourne International Airport. Its open from 5–1am daily. 
Published on April 30, 2019 by Grace Potter