FOOD & DRINK
Ten Grown-Up Easter Treats To Hunt Down Around Melbourne
You're never too old for this Easter hunt.
Ten Grown-Up Easter Treats To Hunt Down Around Melbourne
You're never too old for this Easter hunt.
---
It's Easter. Time to stuff yourself with baby animal-shaped chocolates and cross-covered baked goods while feeling absolutely zero shame. To help you make the most of it, here are the best holiday treats making up your Easter hunt this year — from hot cross doughnuts to vegan chocolate eggs and Easter gelato.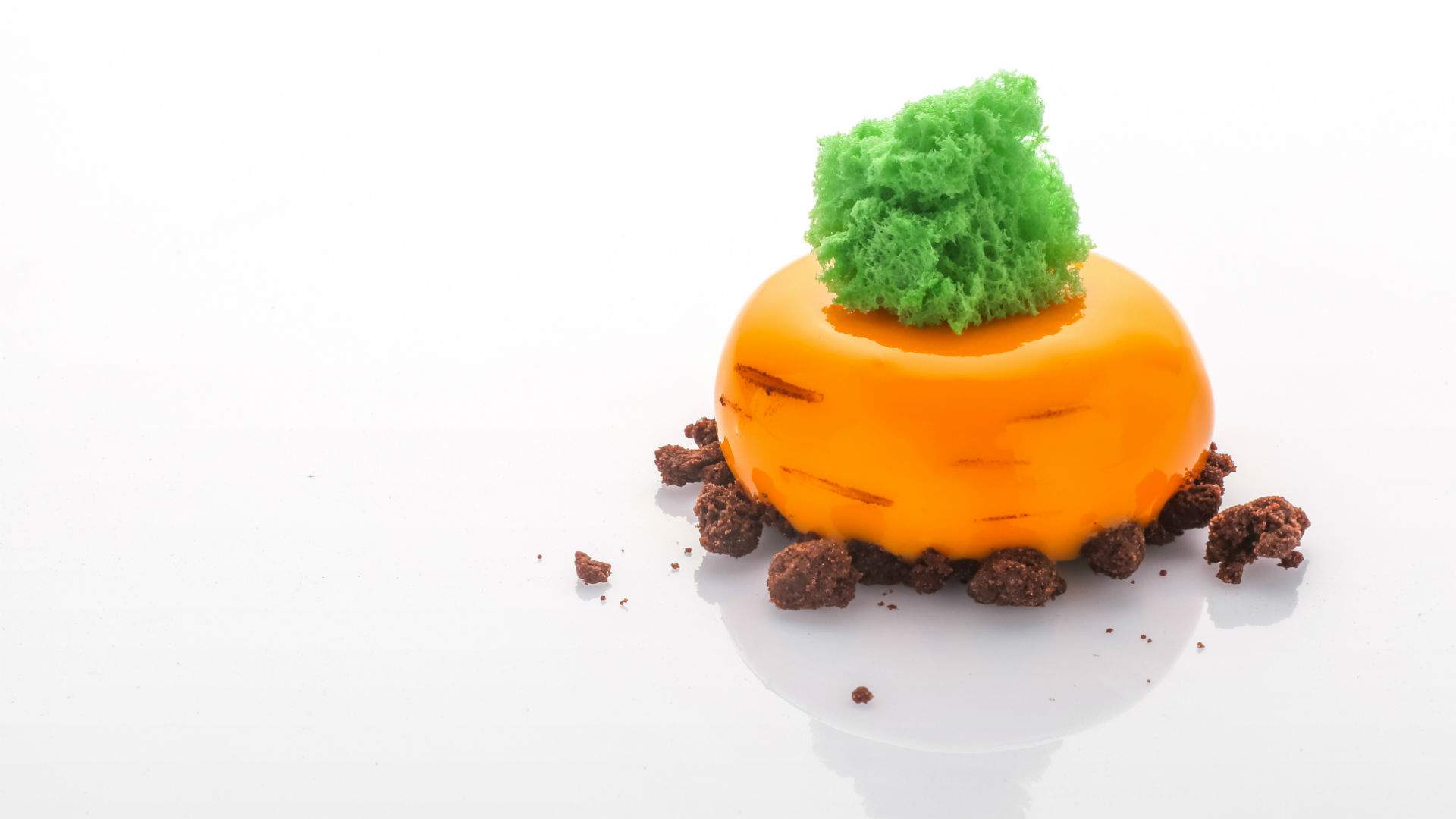 CARROT WAIT FOR EASTER AT LUXBITE
Already overdosed on chocolate eggs and it's not even Easter yet? LuxBite is the place to look for sweet treats of a different variety. This patisserie is known for its crazy flavour combinations and Easter is no different. Owners Bernard Chu and Yen Yee have whipped up this cute little creation consisting of a brown sugar carrot cake stuffed inside an orange scented cream cheese mousse with a sponge 'carrot top'. To get your paws on this treat, hop along to the South Yarra or CBD store or order online.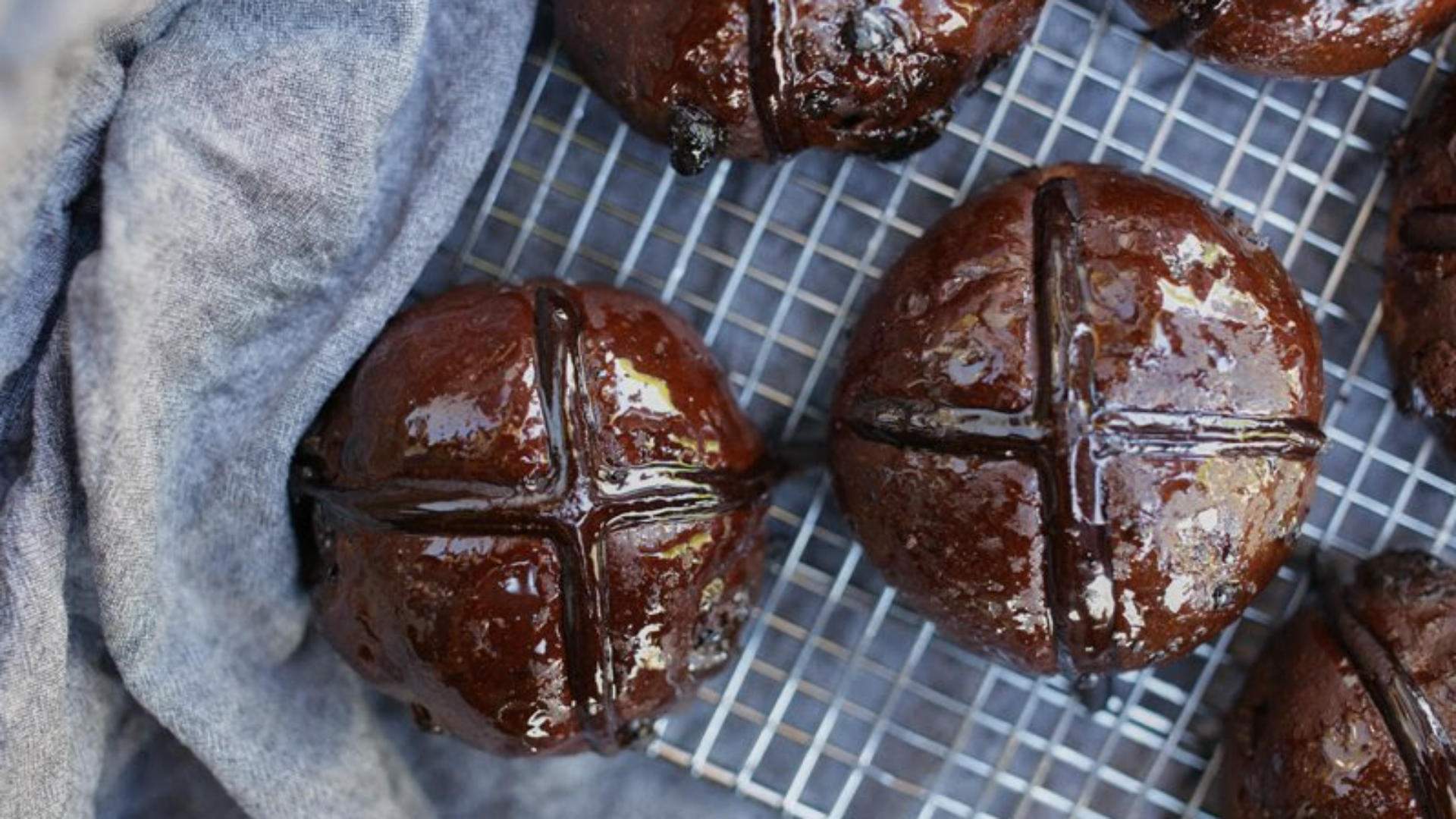 TRIPLE CHOCOLATE HOT X BUNS AT MÖRK
Normally we'd be more inclined to stick to traditional fruit hot cross buns, but we'd be absolutely bonkers to turn down one of Mörk's more adventurous versions. These triple chocolate bad boys (pictured here straight from the oven) are made on a chocolate bread base, studded with Madagascan chocolate pieces, candied orange and sour cherries and are amped up with a soft chocolate ganache centre. We repeat: a chocolate ganache centre. Get yours at the North Melbourne store or order them here and pick up a six-pack of Mörk's chocolate eggs while you're at it — available in flavour combinations like earl grey and biscuit, raspberry sherbet and passion pop and gold leaf.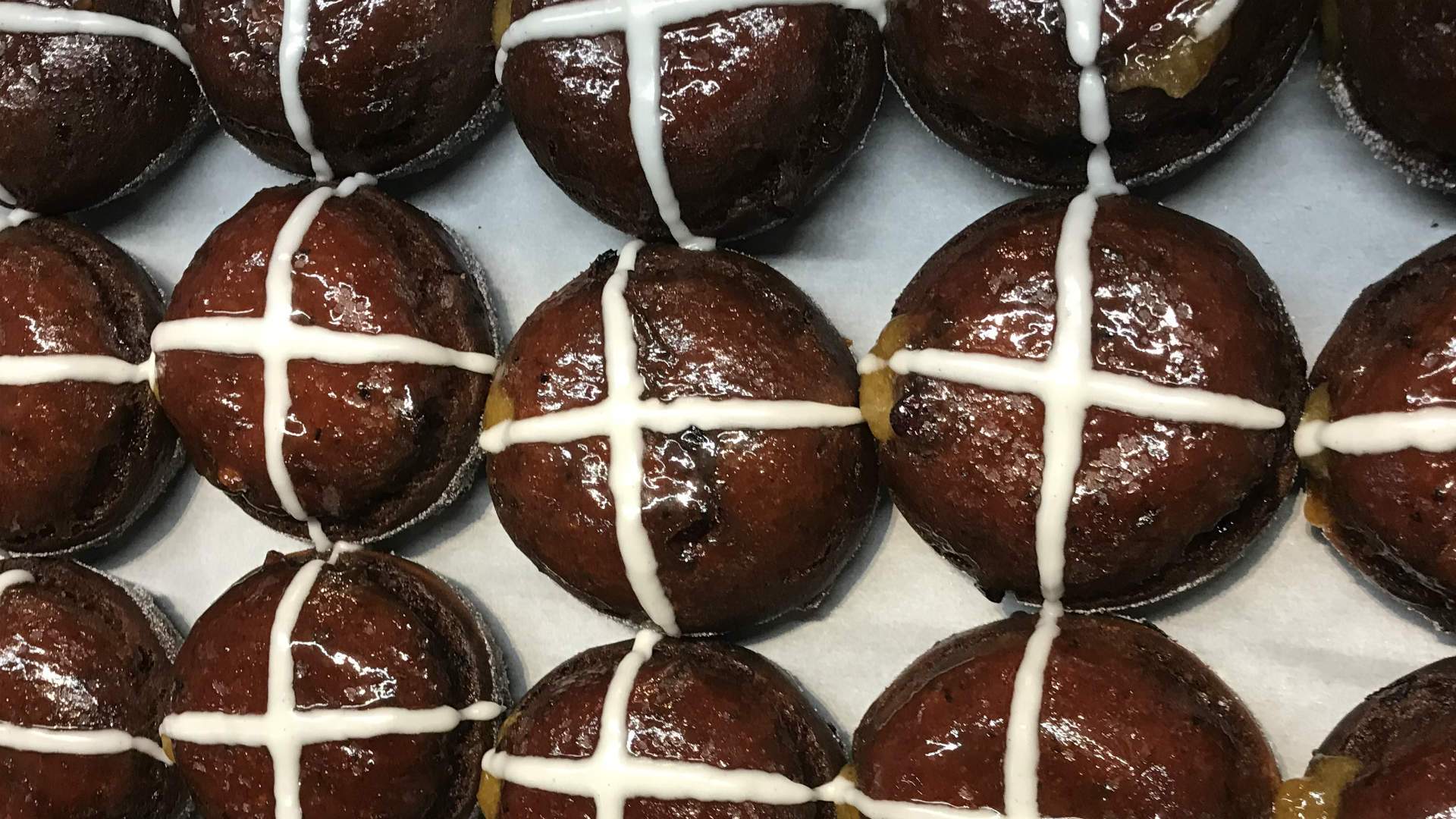 You can always count on Doughboys Doughnuts to drop epic dough-y delights to suit the season. Available every day this week from the Bourke Street store, these hot cross bun doughnuts are packed with mixed spices and dried fruits and finished with an injection of apricot jam. And as if these treats aren't oozing with enough Easter goodness already, this weekend (Friday, Saturday and Monday), the team will also be filling them with homemade brandy butter ice cream. Form an orderly queue.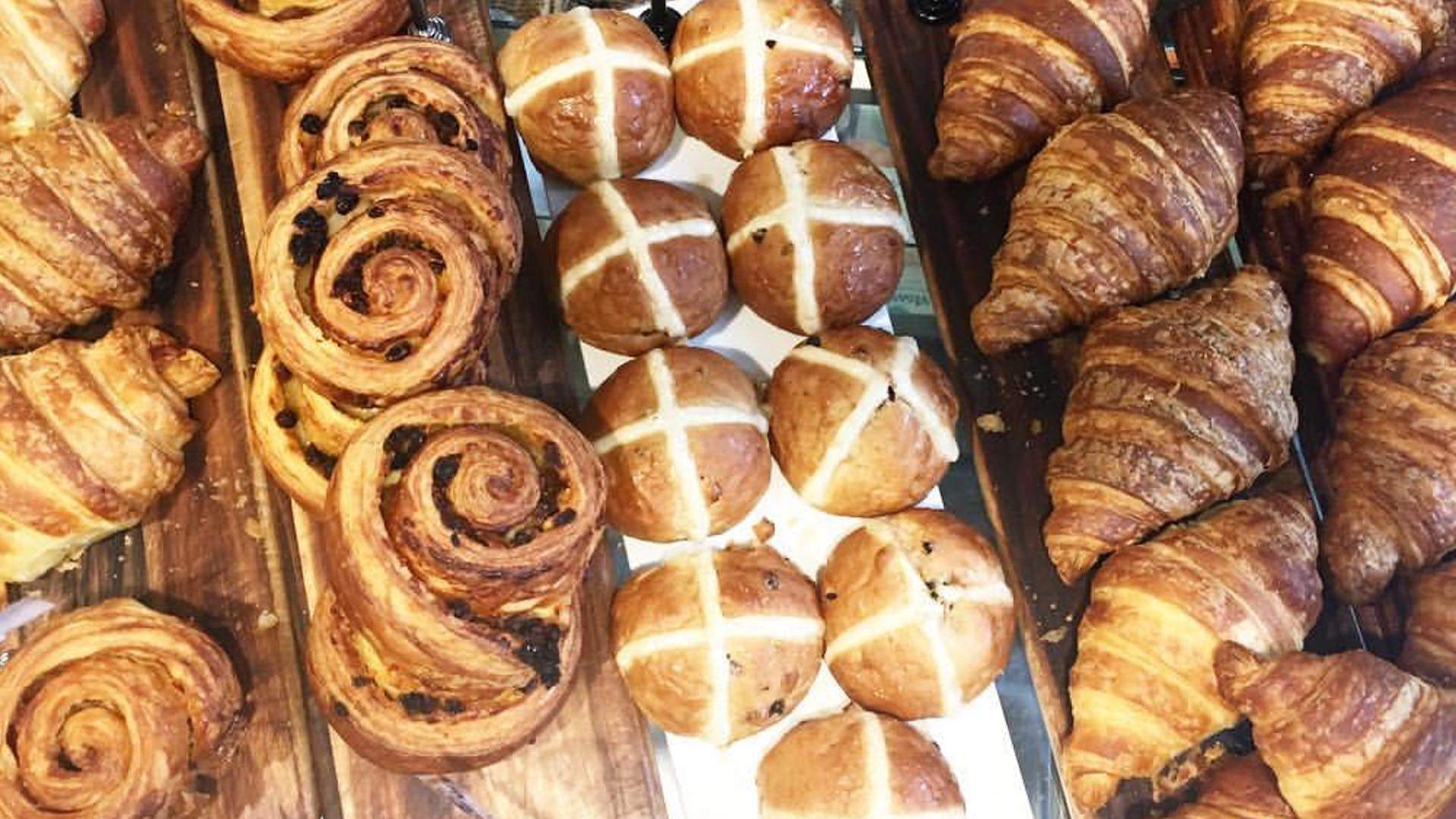 Easter hasn't always been a fun time for treat-seeking vegans, but since the arrival of plant-based livesaver Smith & Deli, it's now a whole lot easier to experience the joy of tucking into a hot cross bun. If last year's buzz is anything to go by, these beauties are set to sell like, well, vegan hot cross buns. They'll be flying from the oven all week, but won't last long, so so keep an eye on Smith & Deli's Instagram and be ready to get down to their Fitzroy deli at a moment's notice.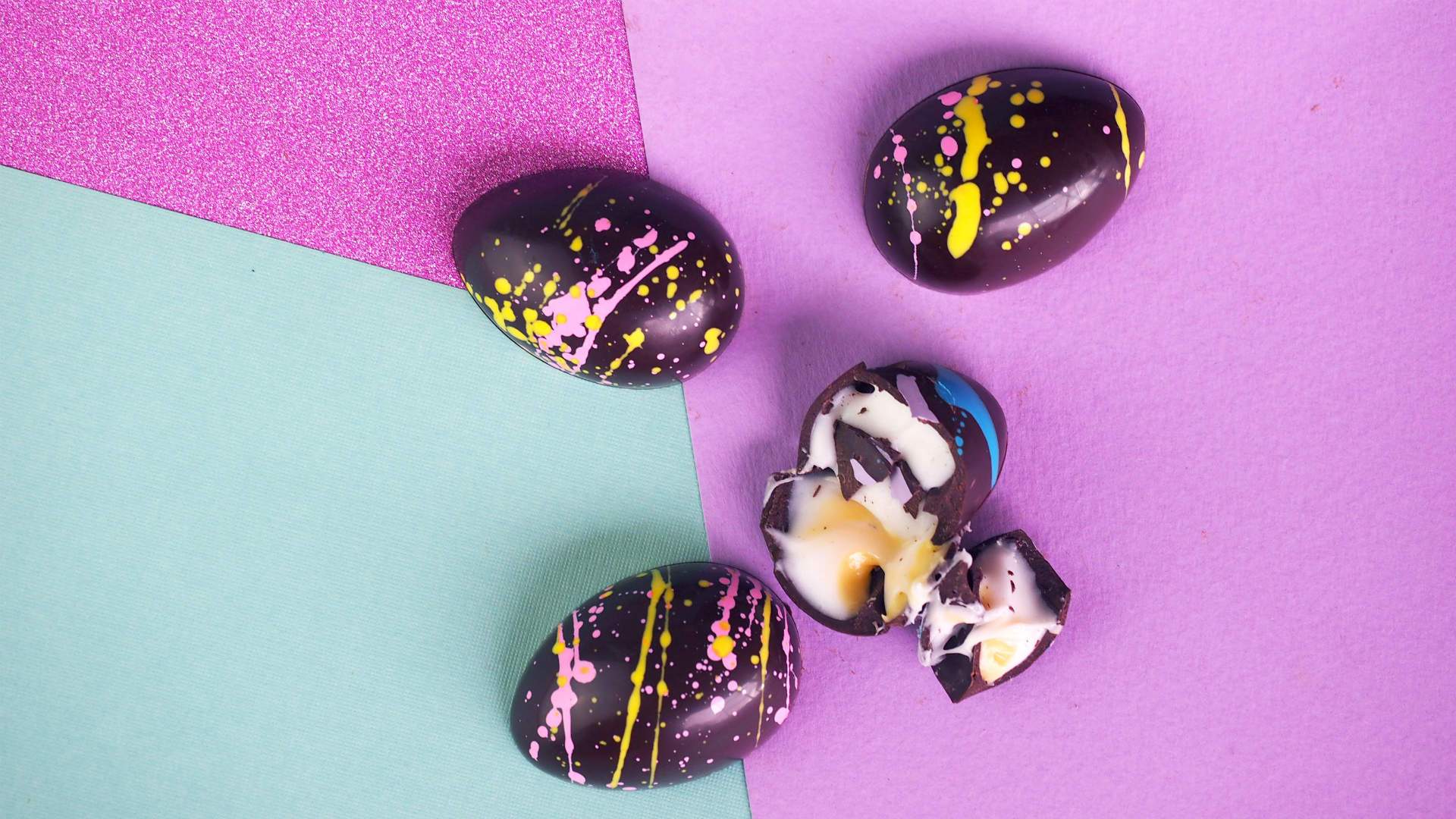 While you're at Smith & Deli snacking on your bun, make sure you pick up some of Treat Dreams Dream Eggs — it would almost be rude not to, right? Treat Dreams has been creating decadent treats since 2015 and the entire range of chocolates and tarts is cruelty-free for both vegans and non-vegans alike to enjoy. The classic Dream Eggs, with gooey creme filling, are available all year round. But you'll want to get your hands on the limited edition Easter flavours: strawberry cream, pineapple cream and berry bubblegum. Encased in a shell made using fair trade European couverture chocolate, these eggs are the definition of naughty-but-nice. You can also pick these goodies up from Prahran Convenience and The Cruelty Free Shop in Fitzroy.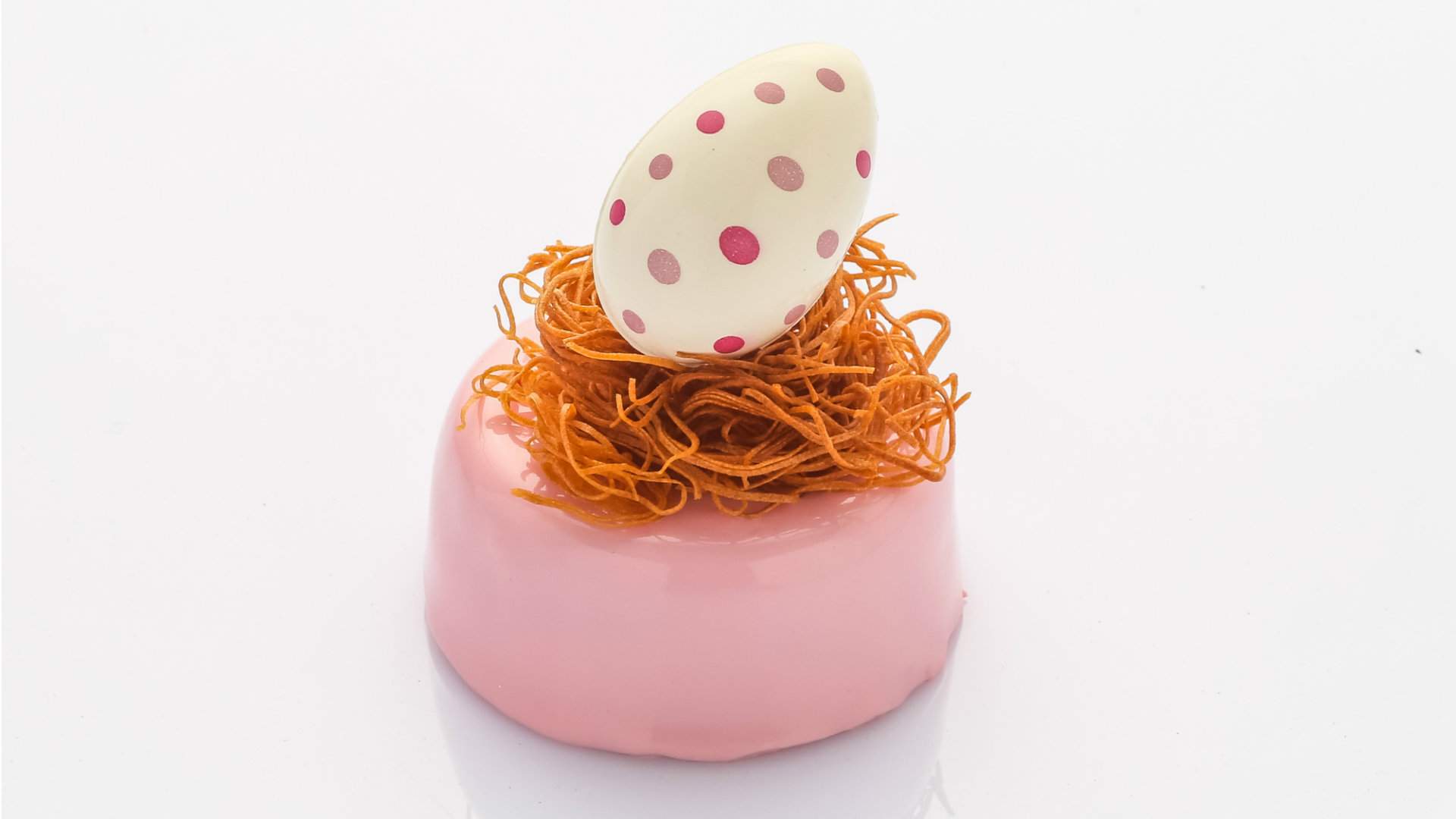 EGG-CITING FOR EASTER AT LUXBITE
LuxBite's Easter range was too heavenly for us to just choose one. This creation is as pretty as it is indulgent. It's a dome of raspberry mouse with raspberry jelly, yoghurt ganache and white chocolate sponge, topped with a shredded pastry 'nest' and chocolate egg. LuxBite's Easter fun doesn't stop there, either. There are Bunny Butt Macarons, pastel eggs and chocolate truffles: everything you need for a Pinterest-perfect Easter party. To find these hop along to the South Yarra or CBD store or order online.


Summer might be over, but we're of the school that it's always gelato weather. If you're more interested in licking your Easter treats than chewing them, Piccolina Gelateria's limited edition hot cross bun gelato will be right up your alley. The creamy gelato is infused with the classic spice and citrus notes. Crunchy hot cross croutons, made from the hot cross buns baked in-house are layered throughout for extra texture and flavour. You can grab one at the Collingwood and Hawthorn stores until the end of the Easter long weekend.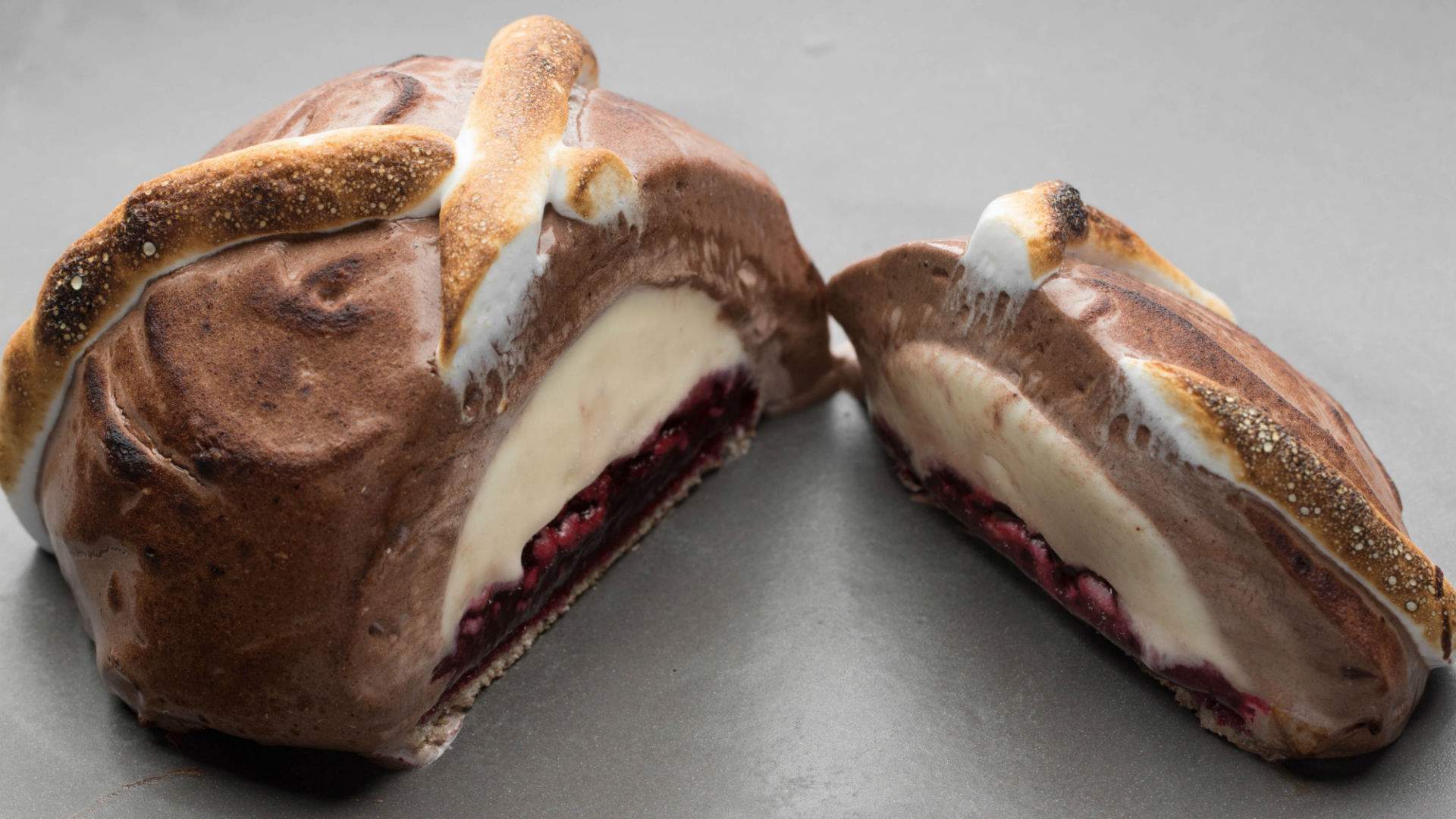 Beachside restaurant Stokehouse has been re-imagining its signature dessert The Bombe for Easter for a few years now, but this sounds like the best version yet. Pastry chef Lauren Eldridge has used and tweaked the traditional flavours of Easter to make the dessert — a dome of white chocolate parfait and spiced sponge sits atop blackcurrant sorbet and is covered with toasted chocolate meringue to finish. This twist on a cult favourite is available for $21 at the restaurant across the Easter long weekend.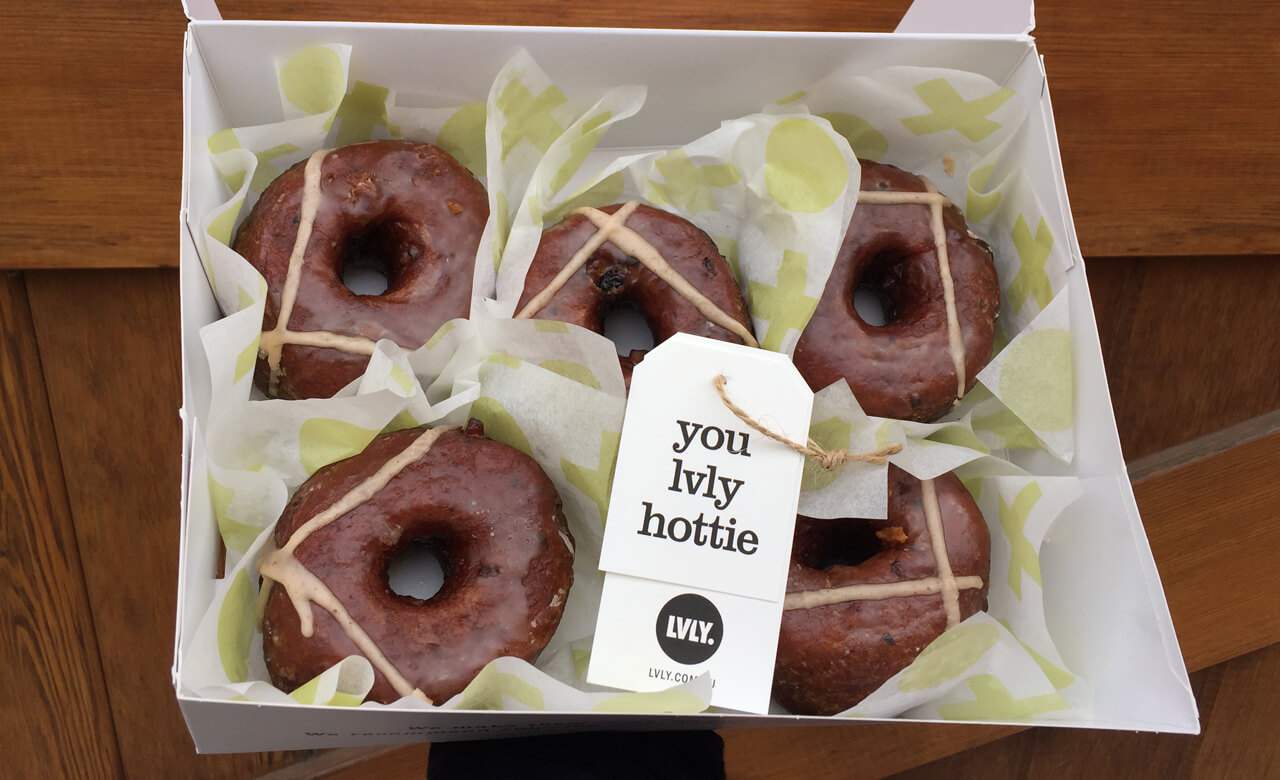 HOT CROSS DOUGHNUTS AT SHORTSTOP
These rings of spiced, doughy goodness are the latest creations from the ever-baking doughnuteers at Shortstop Coffee and Donuts. Brandy-soaked dried fruit is mixed through a sweet and spiced yeast-raised dough, before being fried, dunked in a honey glaze and striped with a cinnamon sugar cross. You can pick one up at its CBD store or pre-order online up until Easter Monday. If that's not an Easter miracle, what is?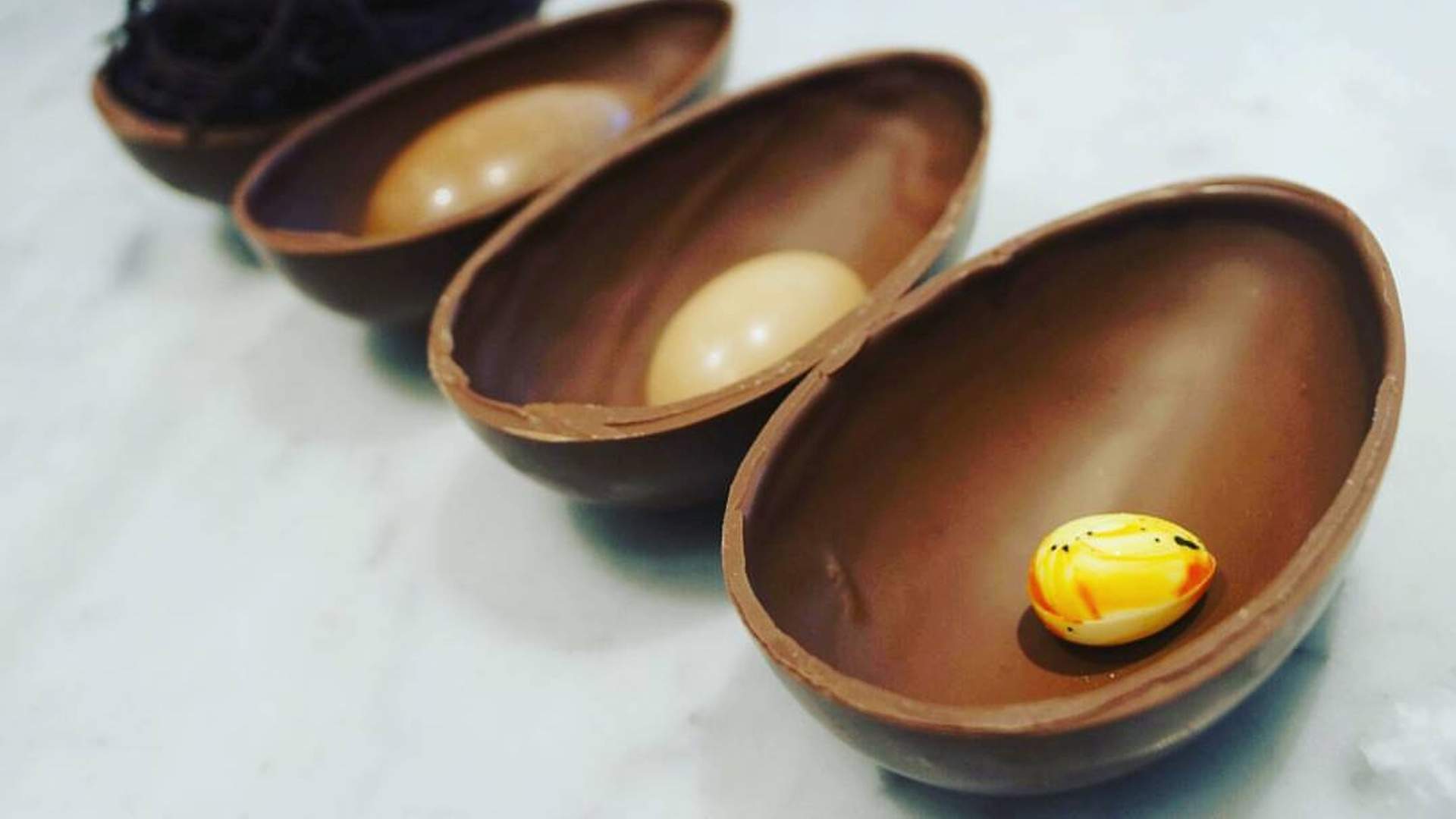 EGGCEPTION AT KAKAWA
The Sydney-based chocolatiers at Kakawa have drawn inspiration from a certain mind-bending DiCaprio film for their special Easter treat, a masterpiece of chocolate layers fittingly dubbed Eggception. This one's a fully edible babushka doll situation, that might just keep you going the whole Easter long weekend. It features one of Kakawa's signature tiny 'quail' eggs, nestled inside a medium choccy egg, sitting within a larger egg, with the whole exterior covered in a delicate hand-made chocolate hay. Melbourne sweet-tooths can get their hands on one here.
Published on March 28, 2018 by Melanie Colwell