The Best Advice Ever: How Lune's Kate Reid Became Australia's Croissant Queen by Chasing the Perfect Pastry
We chatted with Lune founder Kate Reid about swapping one dream for another, launching a cookbook after ten years of making baked goods and learning not to be a control freak.
Croissants aren't easy to make, and no one in Australia knows that better than Kate Reid. For a decade, she's been the face of Lune Croissanterie, the bakery acclaimed by everyone from Yotam Ottolenghi (who called its flaky wares "the croissant that should act as the prototype for all others") to The New York Times (who anointed them "the finest you will find anywhere in the world"). The Melbourne-born chain's pastries didn't just luck into that effusive praise, however. Drawing upon her background as an ex-Formula 1 aerodynamicist, Reid took to the task of making the perfect croissant with scientific precision back when she changed fields. Lune's climate-controlled glass cubes, where its croissants are made and baked, have also become famous — adding even more complexity to an already-intricate pastry-creating process.
After ten years spent crafting its titular treat, and also expanding the brand across Melbourne and Brisbane (plus Sydney in 2023), Lune has its croissants down to an art — and a science. Australia's pastry fiends clearly agree, spanning the chain's classic OG number through to its rotating array of monthly specials; head to any Lune location and the lines are proof enough. But Reid doesn't want croissant aficionados to only covet Lune's baked goods by heading in-store, not that anyone needs much encouragement there. Cue recipe book LUNE: Croissants All Day, All Night, which endeavours to share and demystify the croissant-making method — the butter, layers and laminating all included — across its hefty 272 pages.
Reid hasn't found a croissant-making shortcut for the masses, but she has reworked Lune's greatest hits to whip up at home. "Making croissants is really hard, and there's a reason why it's normally a bakery with commercial equipment," she tells Concrete Playground, chatting while touring the country launching the book. When it came time to write the tome, the pandemic struck. Reid describes herself as "a hermit" as a result, but put the situation to good use. "It was coincidental that we ended up in a lockdown, and I was basically stuck in my kitchen at home," she explains. "I was like, 'okay, well what I'm surrounded by is what everyone who buys the book is going to be surrounded by'. So I basically rewrote the recipes from scratch with the home baker in mind."
Yes, while everyone else was trying out sourdough, Reid was creating the world's next home-cooking obsession. (When Concrete Playground suggests that perhaps readers will approach Reid's recipes Julie & Julia-style, baking their way through them all from start to finish, she laughs approvingly.) If that commitment sounds like the act of a perfectionist, it is, and Reid freely uses the label to describe herself. You don't get to be an Australian who's globally renowned for a French pastry — so much so that LUNE: Croissants All Day, All Night is being snapped by up folks with bakeries in Wales and Prague, Reid advises — without being diligent and meticulous. You also don't get there without learning plenty.
When Reid founded Lune, she did "honestly just want to make the best croissant". She was dedicated to that task — starting work at 5am and putting in 10–12-hours-plus a day rolling croissants up until just a couple of years ago — but didn't once dream of having "five stores around Australia, soon to add to Sydney to the mix (which we're all super-excited about), a book, 170 staff and a wine bar", as she itemises. She credits that modest initial outlook and the genuine passion behind it for Lune's success. It might seem surprising for someone clearly so detail-oriented, but she also champions discovering when to not sweat the small stuff, as she talked through in a chat about croissant dreams, cookbook essentials and the best advice she's ever received.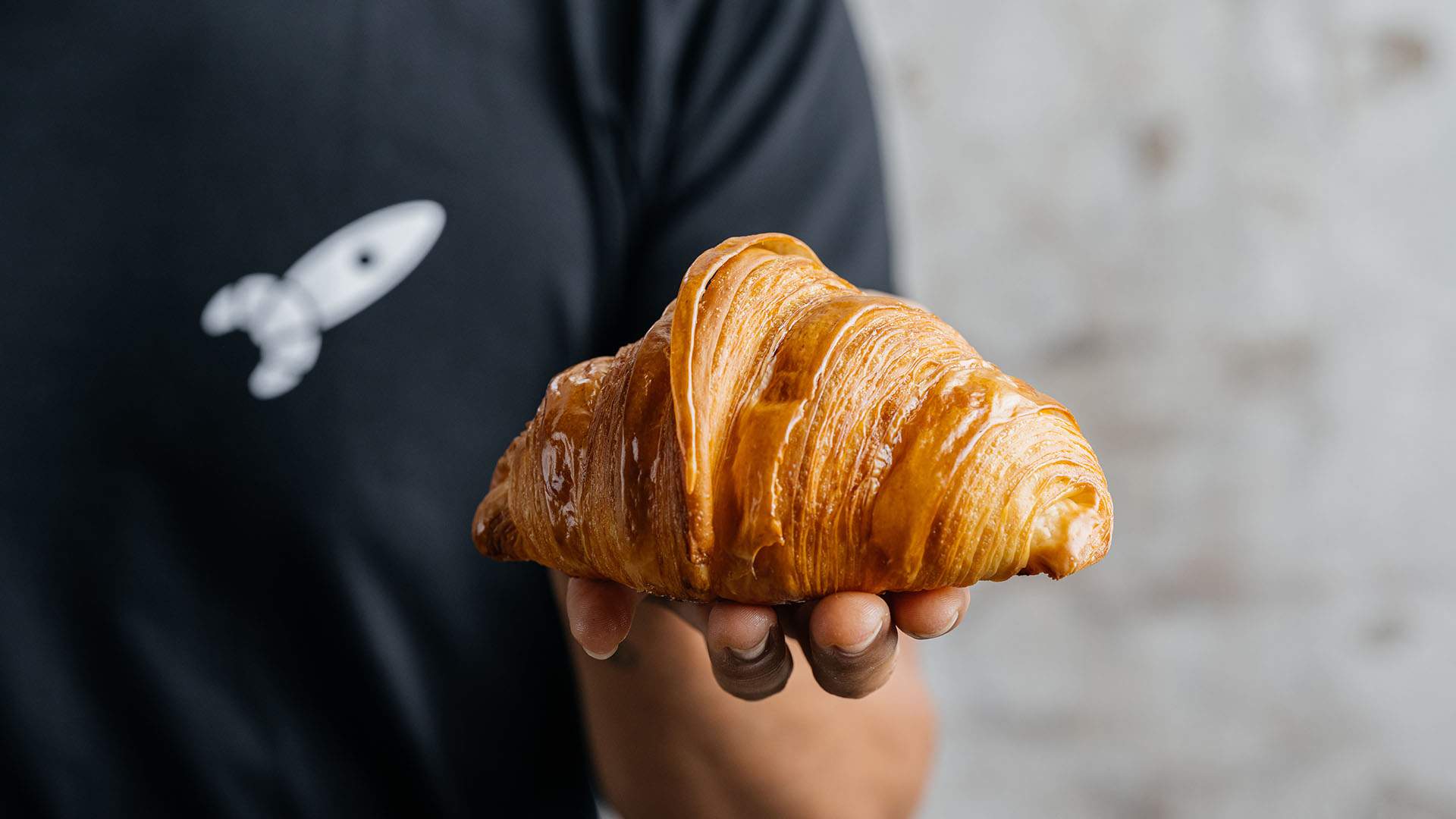 ON STARTING LUNE TO CHASE THE PERFECT CROISSANT
"The story's well known about leaving Formula 1 and coming back to Australia, and being interested in being a baker or a pastry chef. But it was going to Paris and spending the time at Du Pain et des Idées, and working exclusively in their raw pastry kitchen. Prior to that, I'd been working in cafes, and making cakes and tarts and biscuits — and while I enjoyed that, I needed something that presented far more of a technical challenge. Discovering that at a bakery in Paris, I finally felt like every single one of the receptors that I needed to be stimulated to feel fulfilled in my work were. 
I was working in a bakery in France where I had to speak French, and learn new techniques that are physically challenging. I came back from Paris so inspired by what I'd learnt — and then wanting to find a croissant in Melbourne that had matched what I'd been eating and making in Paris. I couldn't really find anything that came anywhere near it, so I guess that was where the idea for Lune was born."
ON SWAPPING A CHILDHOOD DREAM FOR A PASTRY-FILLED FUTURE
"I think I'd turned 30 the year I started Lune. For 20 years just preceding that, I'd been laser-focused about a career in Formula 1. I'd literally planned out my retirement. I was going to be the first female technical director of an F1 team, and wanted to retire in Scotland. When I got sick and came back to Australia, the thought of planning too far ahead scared me, because planning so far ahead had put me in a pretty dark place and things hadn't panned out the way I'd thought. So Lune was a bit more of a one-step-at-a-time approach.
Like, 'okay you've discovered this new thing that you love, and you've got an ideal to open a little wholesale bakery in Melbourne — let's start there'. Maybe that's been one of the keys to the success of Lune, in that I didn't have a hard and fast outcome that I needed to achieve other than continuing to hone and perfect this pastry, and therefore it has grown in quite an organic direction.
The right people have come along at the right time. Cam [Reid's brother and co-owner] came along 18 months in and he's been instrumental. And Nathan [restaurateur Toleman, of Dessous, Hazel and Common Ground Project] came onboard another year or so later, and he's been instrumental as we've been growing in Victoria and interstate. And then there's the chefs that've crossed our paths over the years. 
We didn't even know that we were going to go to Brisbane up until two years ago, when the opportunity presented itself. I think now where we are, it's important for us to have a growth plan and a vision, but I think all of us — myself, Cameron and Nathan — are all aware that you don't know what life's going to throw at you, or what your business or you are personally going to have to face, and what challenges are going to come. And it's better to be open-minded, as doors will open when you don't expect."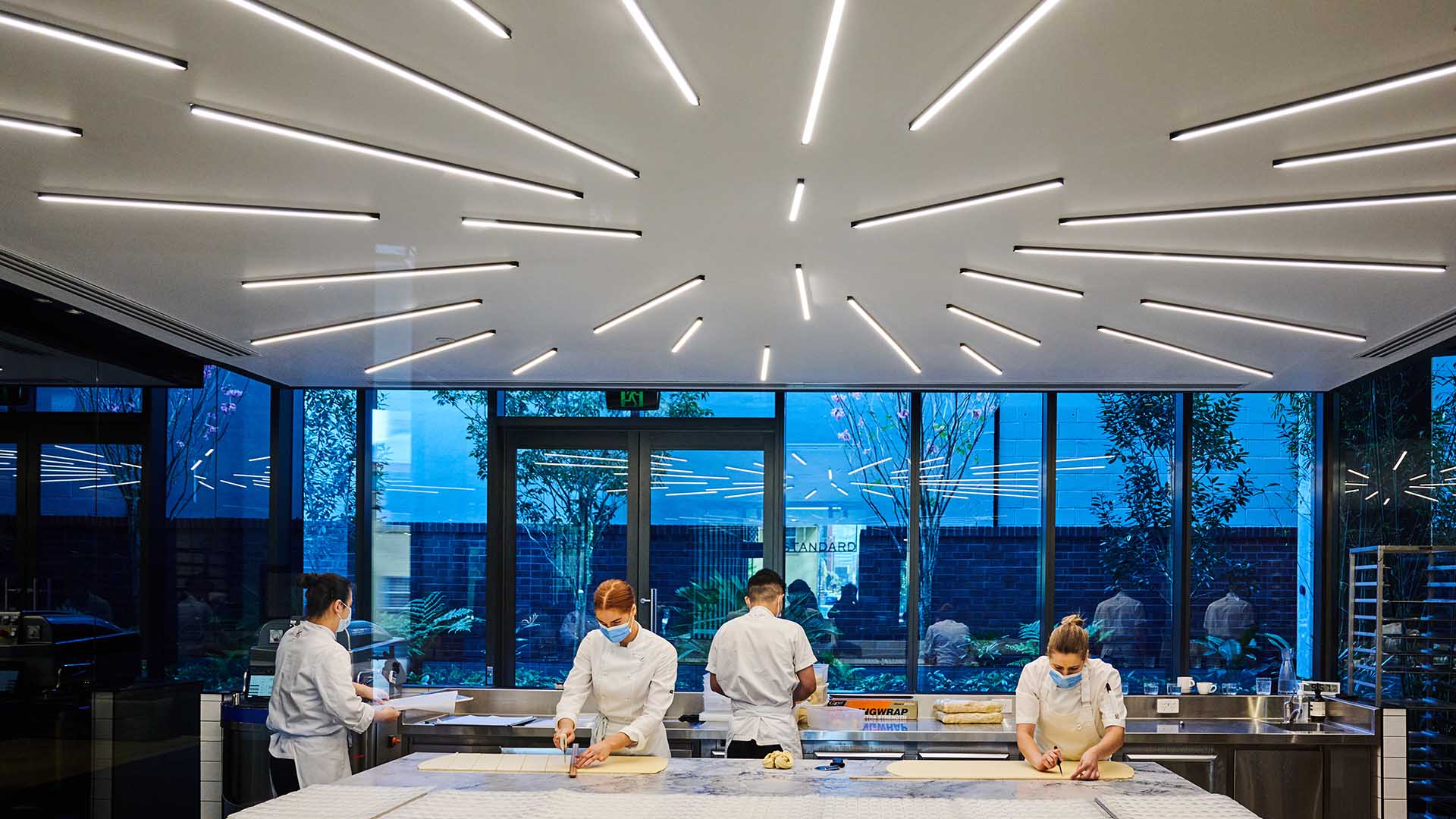 ON WRITING A LUNE COOKBOOK TEN YEARS ON — AND CATERING FOR ALL BAKERS
"I've had experiences, not just with bakery books but cookbooks in general, where you follow a recipe to the letter in a book and somehow the end result isn't exactly what it promises to be in the photo or the inscriptions. You always blame yourself, because you're like 'well I'm not a professional chef that wrote that recipe, and I don't work in that restaurant, so I must've done something wrong'.
I really wanted to write a book that, short of having me in the kitchen with you, the person who bought it and wanted to cook from it really felt like I was like coaching them through the process in a very detailed way. So, the recipes had to be achievable by a home cook. In order to do that, I discovered over probably six or seven weeks of pretty frustrating trials at home last year that I couldn't just replicate what we did at Lune, obviously, because no one in their home kitchen has all the commercial bakery equipment that we have at Lune.
I make no bones about it: there's a reason that we don't make croissants at home. But I think especially over the past few years — and with thanks to people like Chad Robertson from Tartine, who's really normalised and championed more technical baking at home, especially with the understanding of making sourdough bread — people out there want a bigger challenge. Especially over the last couple of years with going in and out of lockdown, people got really savvy in their own kitchens making things that otherwise they might've just wandered down to the local bakery to get.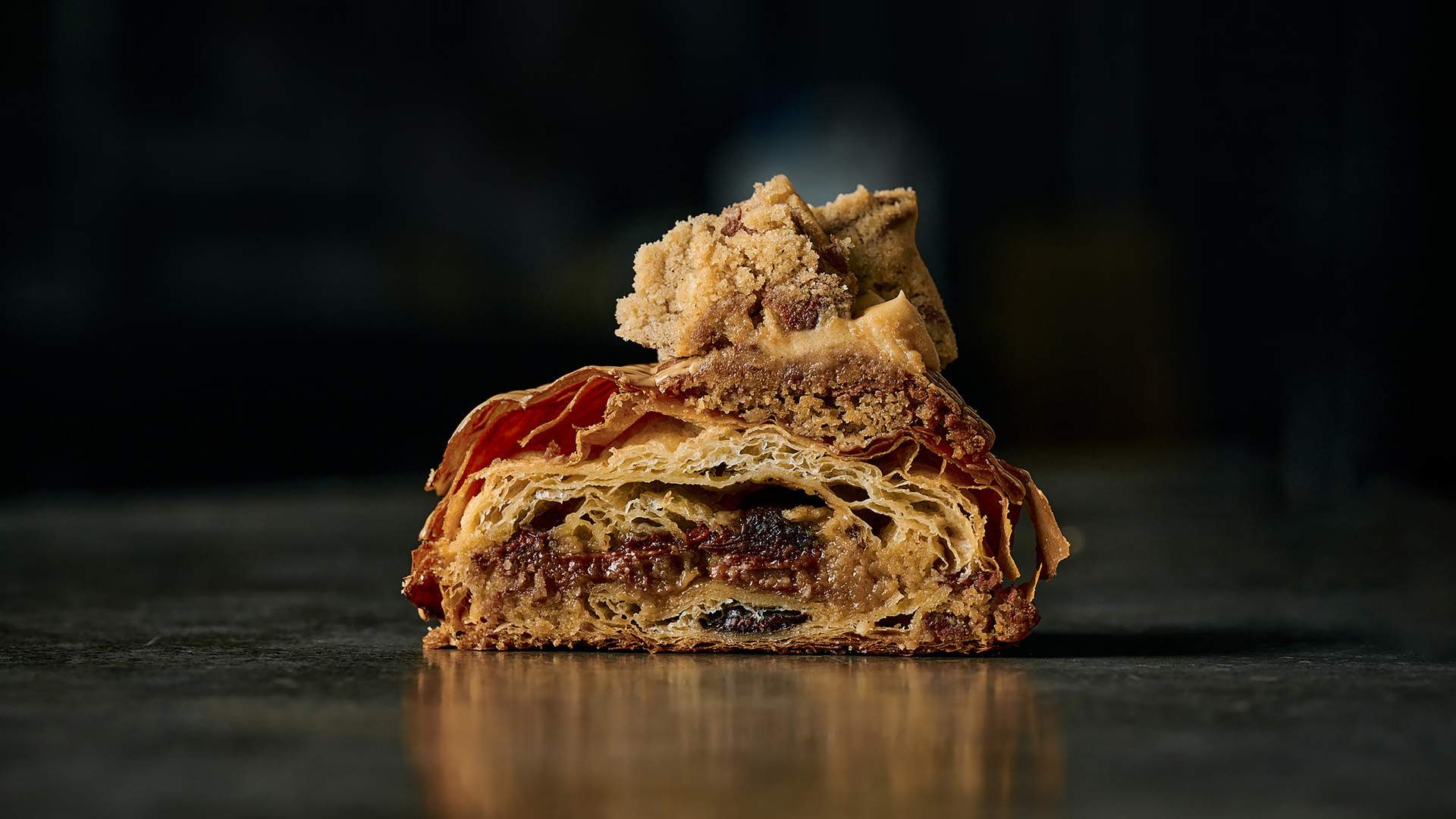 There will be many people who read the recipes I've written and, at the start it tells you you've got to dedicate three days to it —there's managing of temperatures, and pulling batches of pastry in and out of the fridge to make sure the butter's the right consistency; it's very technical. The technical home baker will absolutely dive into the recipes.
But for those people who don't want to dedicate three days of life to try to make them from home, there's a couple of chapters in the book dedicated to twice-baked recipes that are cult-classics at Lune — like our coconut pandan or the carrot cake, the mocha, the choc-chip cookie-slice bake — and then there's also a leftovers chapter. Those chapters mean that you can just walk down to your local bakery, buy half-a-dozen plain croissants, then engage with the book and cook from it in a couple of hours of cooking in the kitchen, rather than three days."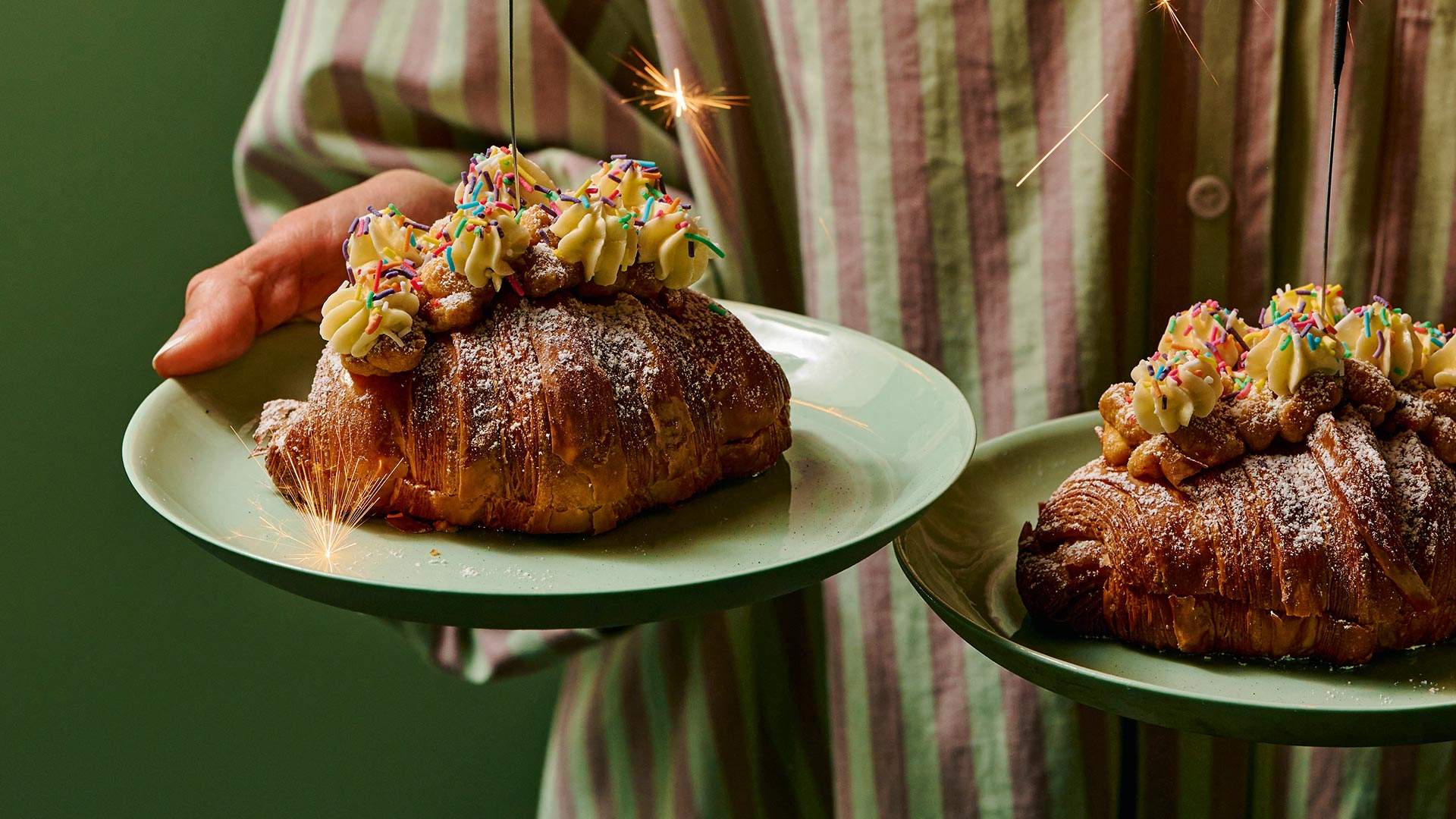 ON PICKING THE RECIPES — AND PLAYING FAVOURITES
"I actually compiled a list of every single special we've ever done at Lune, and the list is hundreds long. Then I looked through it, and basically went and picked out my 60 favourites. The book had to come from my heart, and I needed to make sure that there was a really lovely story behind each recipe included. I also wanted it to be a good balance of sweet and savoury, of simple and complex, and pastries that Lune customers remember from the last ten years.
It'd be very hard for me to go past the traditional croissant, and just the challenge of mastering the plain croissant at home. Anyone who embarks on that recipe is going to have a great amount of satisfaction when they pull them out of the oven on day three.
But in terms of what to do with the croissant pastry and be creative with it, there are so many recipes in the book. The fish pie one is genius because it uses the scraps of the scraps, so nothing needs to get thrown in the bin. And then with the kouign-amann recipe, which isn't a cult Lune recipe — it's a classic French pastry — even if you've stuffed up your lamination a bit in the raw pastry, you are going to get the most delicious pastry you've ever made at home."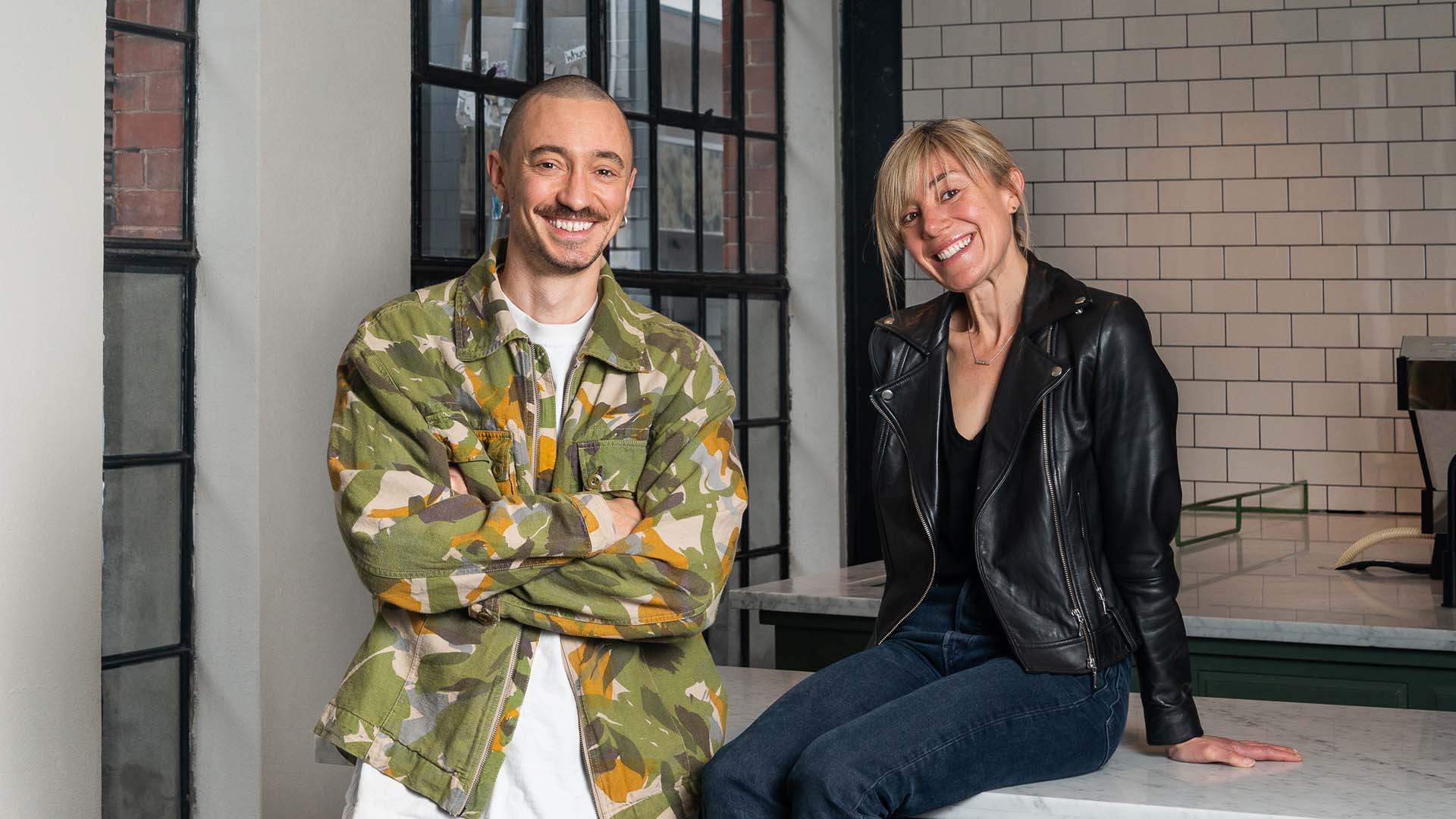 ON THE BEST ADVICE REID HAS EVER RECEIVED
"It's probably been from Cam, my brother. I am absolutely a perfectionist, maybe to my detriment, and had Cam not come along I potentially could've gotten really stuck in the detail of perfecting the croissant — and at the expense of making a viable business. I'm a control freak as well, so it took me a long time to be able to step back and let go of control of elements that ultimately I didn't need to have control of.
The advice is to let go of the things that don't matter, and let other people take hold of things, because somebody's always better at something than you are. If you can find someone that's better at it than you, it's going to be to the benefit of the business and the product, and ultimately you as well.
And trusting in people. I think my biggest learning is that to grow a business, 100-percent the most important thing is to have a really good recruitment program, because to get the right people involved in your business is the only way for a business to grow and succeed."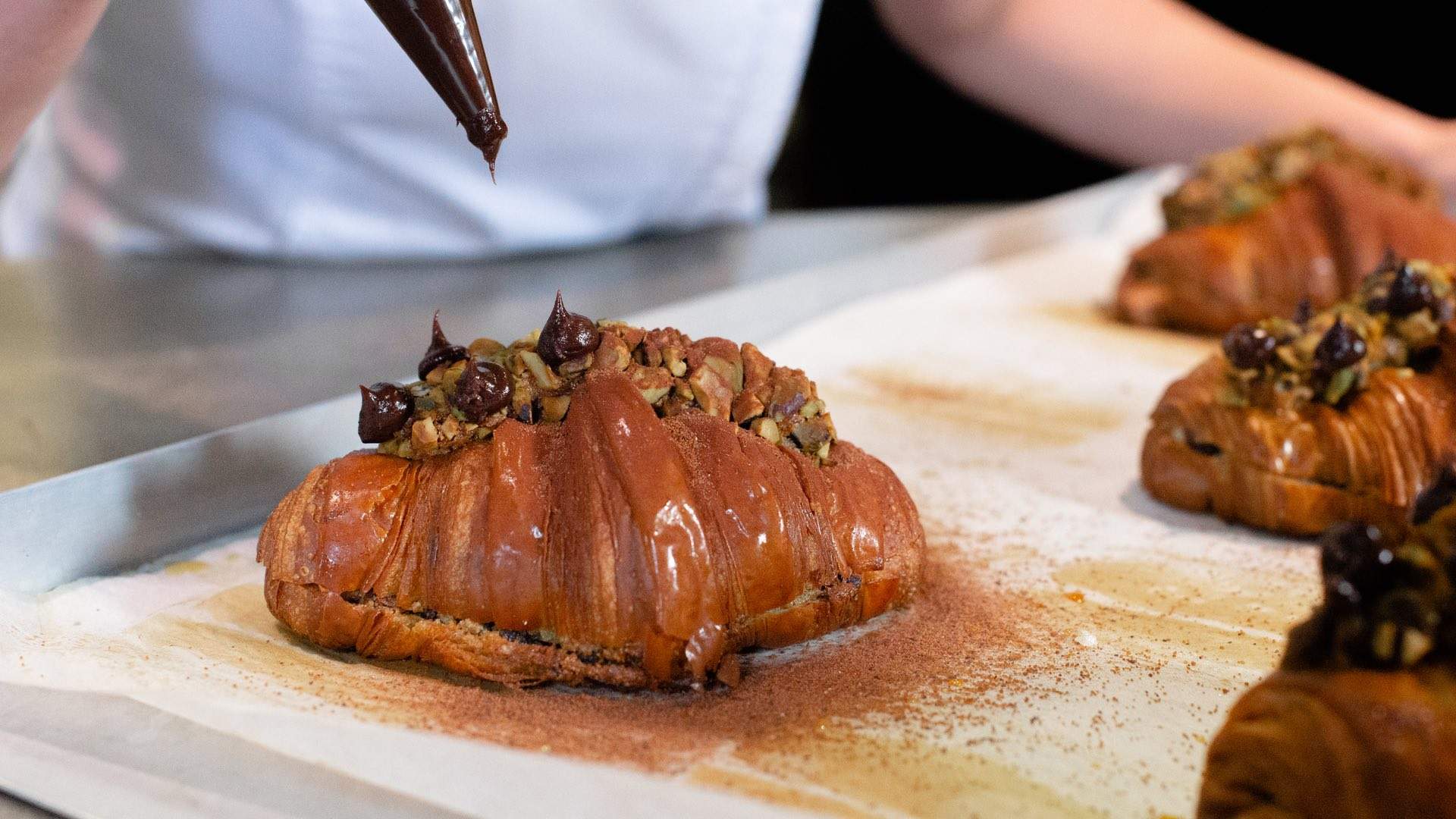 AND SOME ADVICE FOR LUNE: CROISSANTS ALL DAY, ALL NIGHT READERS
"Source really good ingredients to start with, because you can't make something great from bad ingredients – you just can't. They're your foundation, your good ingredients.
If you live in a really hot, humid environment and you don't have air-conditioning, it's probably going to be the most frustrating recipe of your entire life. It's really not designed for warm environments, and if you don't have the ability to control the room that you're doing the pastry in, then you're not going to have a great time.
And please tag me on Instagram if you try to make it, because I'm so excited to see everyone's results. That's not advice — that's a request!"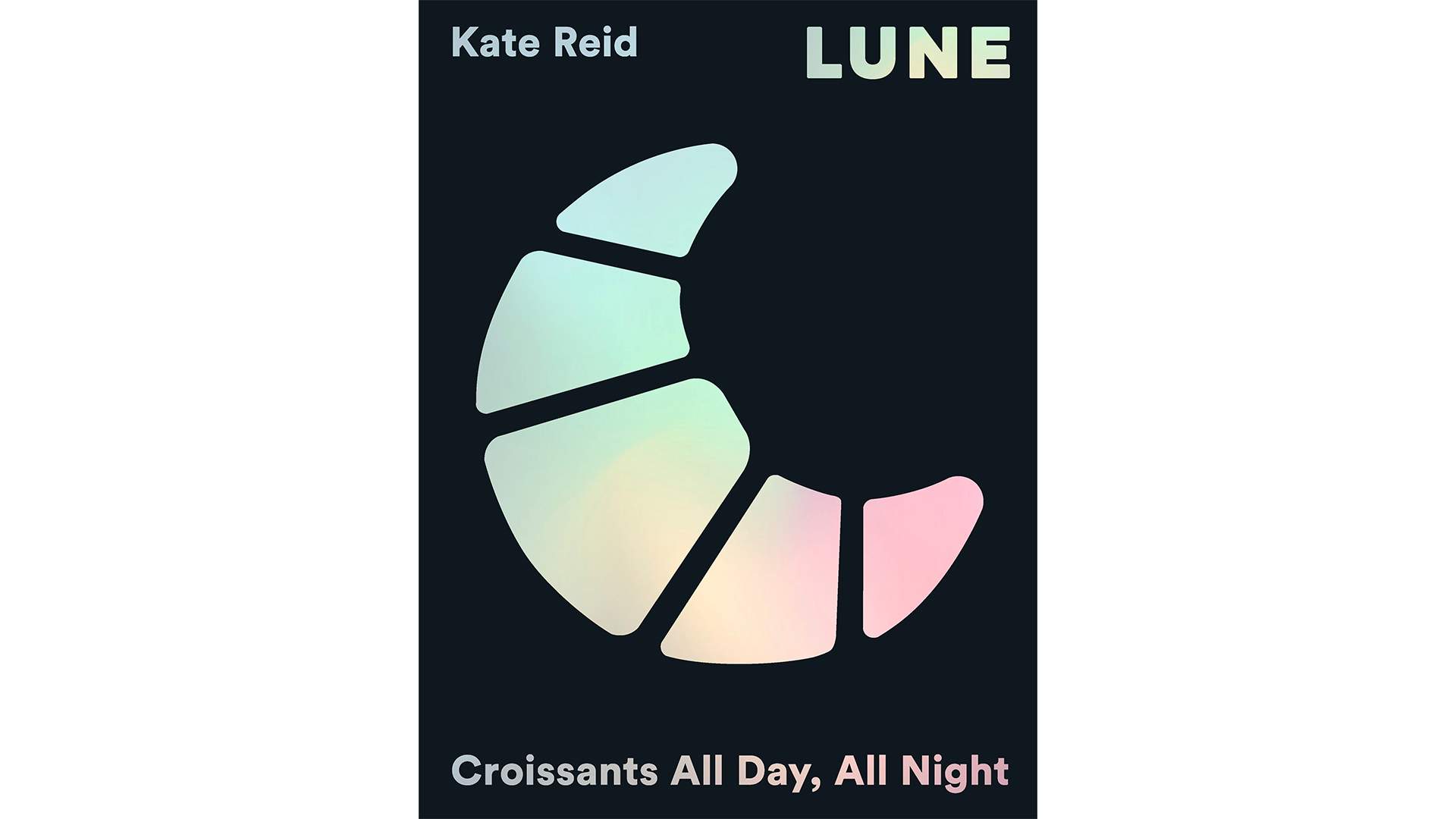 LUNE: Croissants All Day, All Night is available at Australian bookstores and online, with the hardback edition retailing for $55.
Concrete Playground Trips
Book unique getaways and adventures dreamed up by our editors