FOOD & DRINK
The Best Japanese Restaurants in Melbourne
From sashimi to sake and korokke to katsu, here are ten of the best places to fill up on Japanese nosh.
The Best Japanese Restaurants in Melbourne
From sashimi to sake and korokke to katsu, here are ten of the best places to fill up on Japanese nosh.
Melburnians love a good plate of sashimi as much as the next guy. We also seem to have a serious obsession with anything within the realm of Asian cuisine. And if it throws the word fusion in there? We're sold. (Don't even talk to us about street food. It's all too much at one time.)
So, in a nod to all the fine Japanese establishments around town — some putting a modern spin on things, some not — here are our top picks when you've got a hankering for sashimi, sake, korokke or katsu. In no particular order, of course.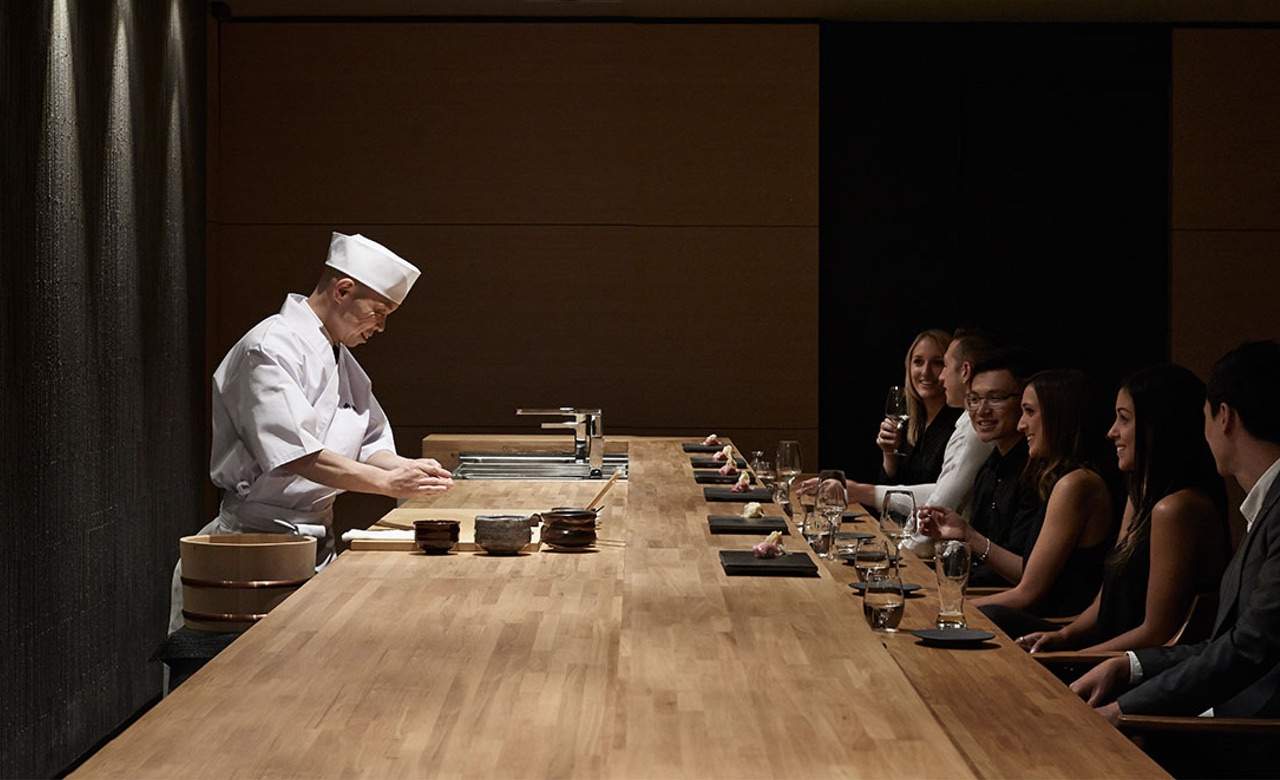 When Minamishima opened last year, it didn't take long for people to notice. After 15 years at the CBD's Kenzan, sushi master Koichi Minamishima decided to go out on his own and almost immediately he started making waves in the world of sushi. Let's be clear — this is not a cheap night out. The two dining options (they differ if you sit at the bar or in the dining room) cost $150 each with matching sake or wine another $70. But it is sushi as you rarely experience it outside Japan. At Minamishima, standards are high and perfection is desired — and it is one of Melbourne's best showcases of Japanese cuisine.

A combination of top-notch cocktails and Japanese-inspired bites is okay in our books any day. To top that off, Hihou have a secret doorbell — ring it, and someone will covertly let you in. James Bond, eat your heart out. Speaking of eating, Hihou serves up bites like the brik pastry cigars filled with a spicy tuna tartare, and its signature Japanese hot dog served in a sweet bun with pickled onion and wasabi mayo. Helps the sake go down just that little bit quicker.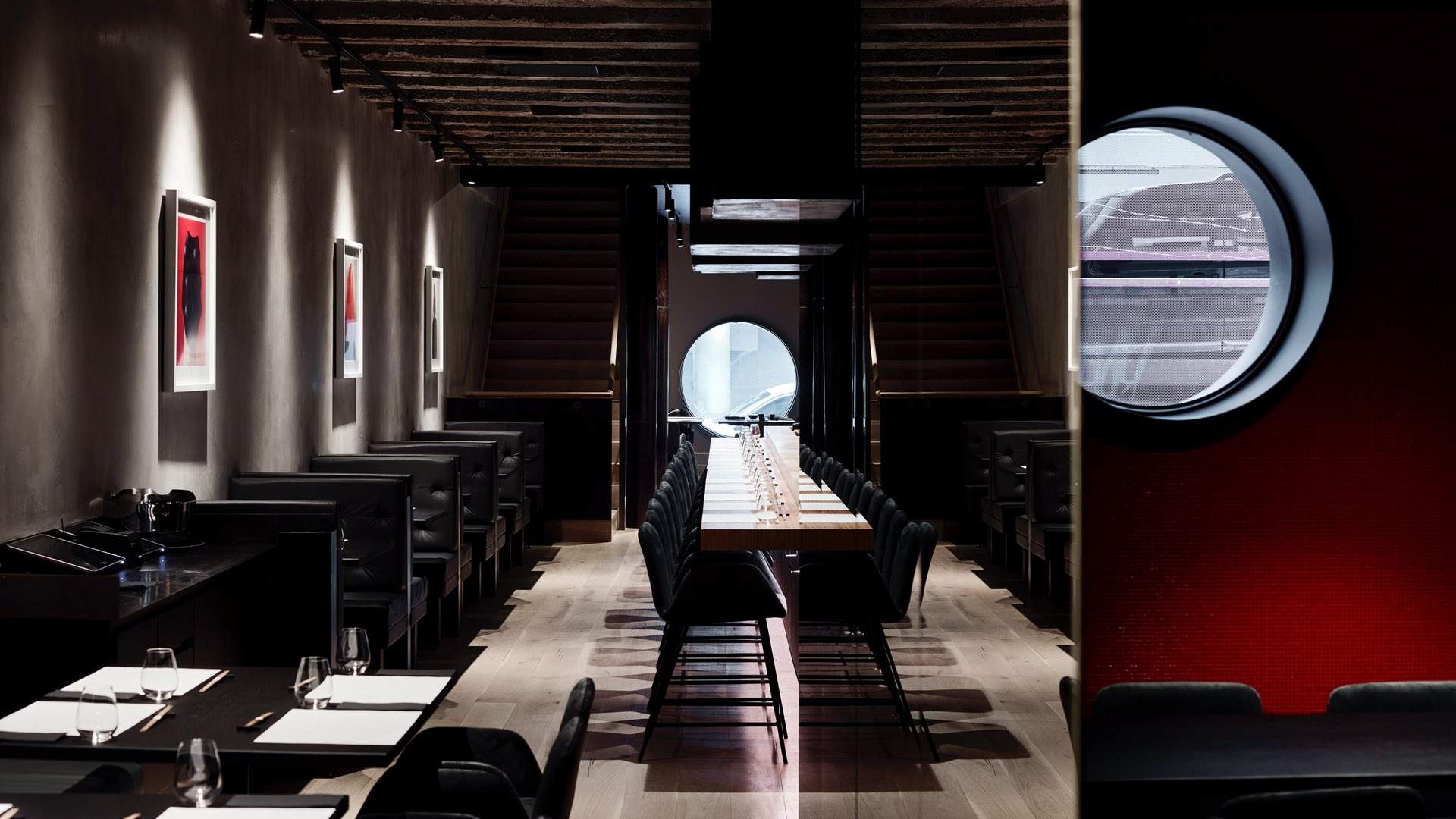 The simplest way to describe Kisumé, the luxe Japanese restaurant from lauded restaurateur Chris Lucas, may be this: three storeys of considered grandeur. Its design is impressive — a Chablis bar, a Kisumé Winewall, avant-garde art — and considered attention to detail travels throughout the three levels, from the menu down to the nifty coin-sized refreshment towels that entertainingly expand when you open them.
In the kitchen, there's acclaimed Korean-born chef K. S. Moon. His raw fish dishes are all elegant and mostly restrained, allowing the quality of the (well-sourced) produce to speak for itself. But some border on over-the-top, with gold leaves and teaspoons of caviar. The raw dishes' vivid flavours would imaginably hit a fair few diners with the realisation of "wow, this is what tuna really tastes like". In the cooked section, knockout items include the pork kimchi gyoza, satisfyingly packed with flavour and crunch, and the hapuka with spicy miso, which is substantial in size and spice. The cucumber tataki with cucumber vinaigrette is a lovely palette cleanser, perfect before delving into dishes such as the Berkshire baby back pork ribs with maple soy glaze.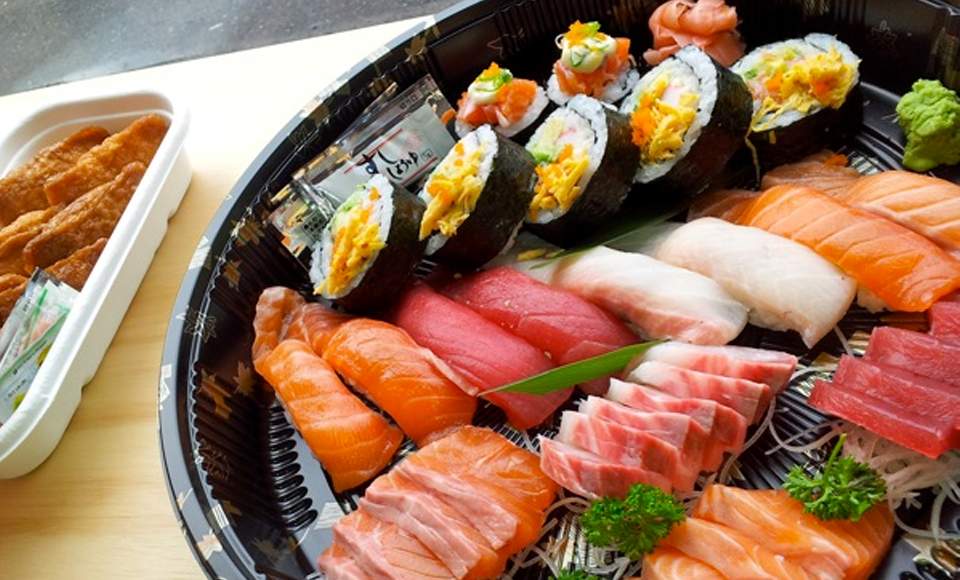 Okay, we admit this one is more like a sushi bar crossed with a Japanese supermarket than it is a restaurant, but trust us, you'll want to know about Hinoki. If you're looking to make something yourself, the shelves are your friend. Find anything from korokke to katsu, gyoza to green tea Kit Kats, and a mammoth amount of bottled sauces and everything you need to make ramen. Oh, and sake and shochu. But the sushi counter is probably what you're most interested in. A range of 89 options will be available. There are more traditional varieties like your sashimi and nigiri platters, and then more unique creations like the salmon aioli with squid and egg salad.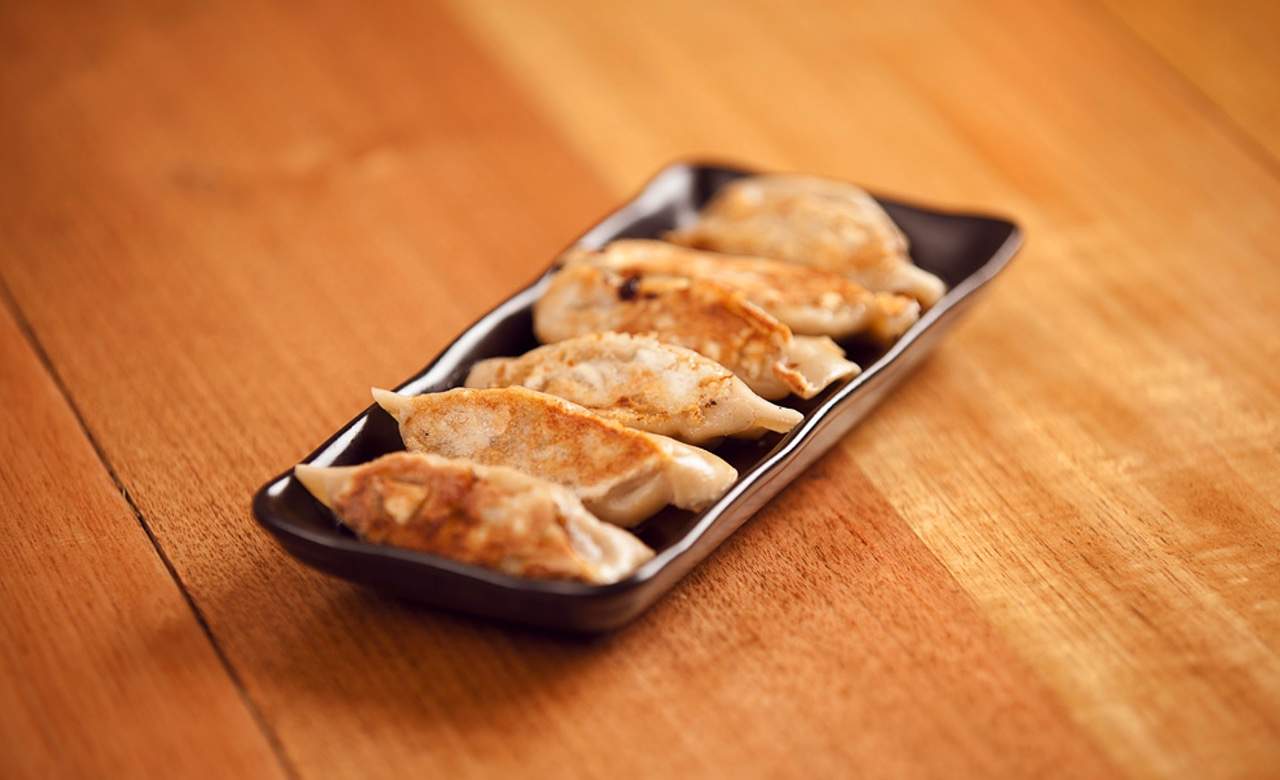 Good eating, good drinking, and good vibes. This is what happens at Kumo. The space is stunning — once an old bank, it now has lots of stone, wood, concrete, steel and glass, with influence drawn from Japanese art. The menu here is a big one. Start with vegetable crisps with nori salt, move to seared scallop with spring onion and sesame and pork gyoza. Larger dishes see pork belly skewers with chilli mayo, tokoyaki (a savoury pancake wrapped around octopus) and beer-battered yakitori chicken. When it comes to the drinks list, go for a sake flight and learn a thing or two from the masters.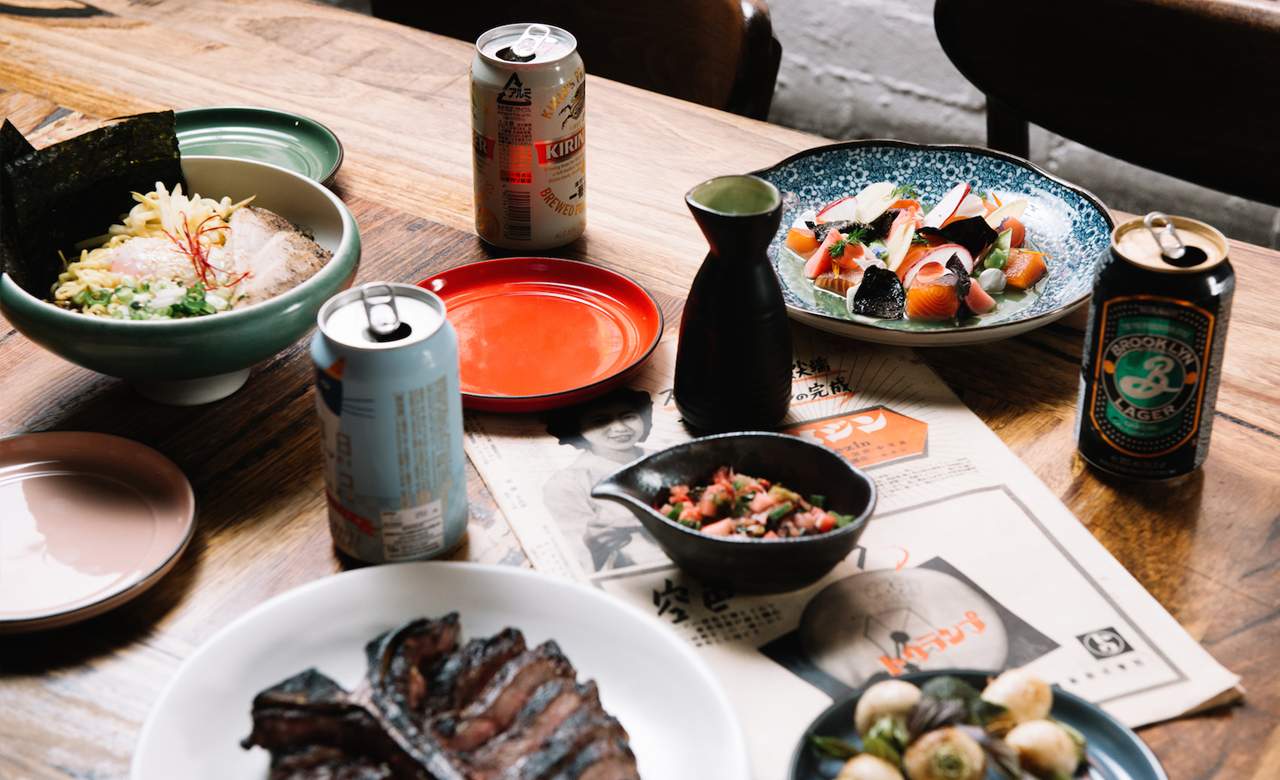 Japanese nosh isn't meant to be too serious, and sometimes it's good to stray a little from the traditional and have a little fun. The food at Tokyo Tina (sister to Hanoi Hannah and Saigon Sally) is not what you'll find on your garden-variety Japanese restaurant. The team tasted their way around the streets of Japan to make sure they were bringing Windsor something unique, but relevant to what's happening over there at the moment. Port Lincoln kingfish is served with wasabi and apple, and placed in a bite sized charcoal cone offering beautiful crunch ($6), while the open Californian roll with WA spanner crab ($8) highlights the natural sweetness of crab meat without going overboard. For larger dishes you can opt for the grill with a whole chicken served with gocujang and coleslaw, or go for some of their tasty ramen. This place is popular, so if you're planning to visit on a Friday or Saturday night, be prepared to wait.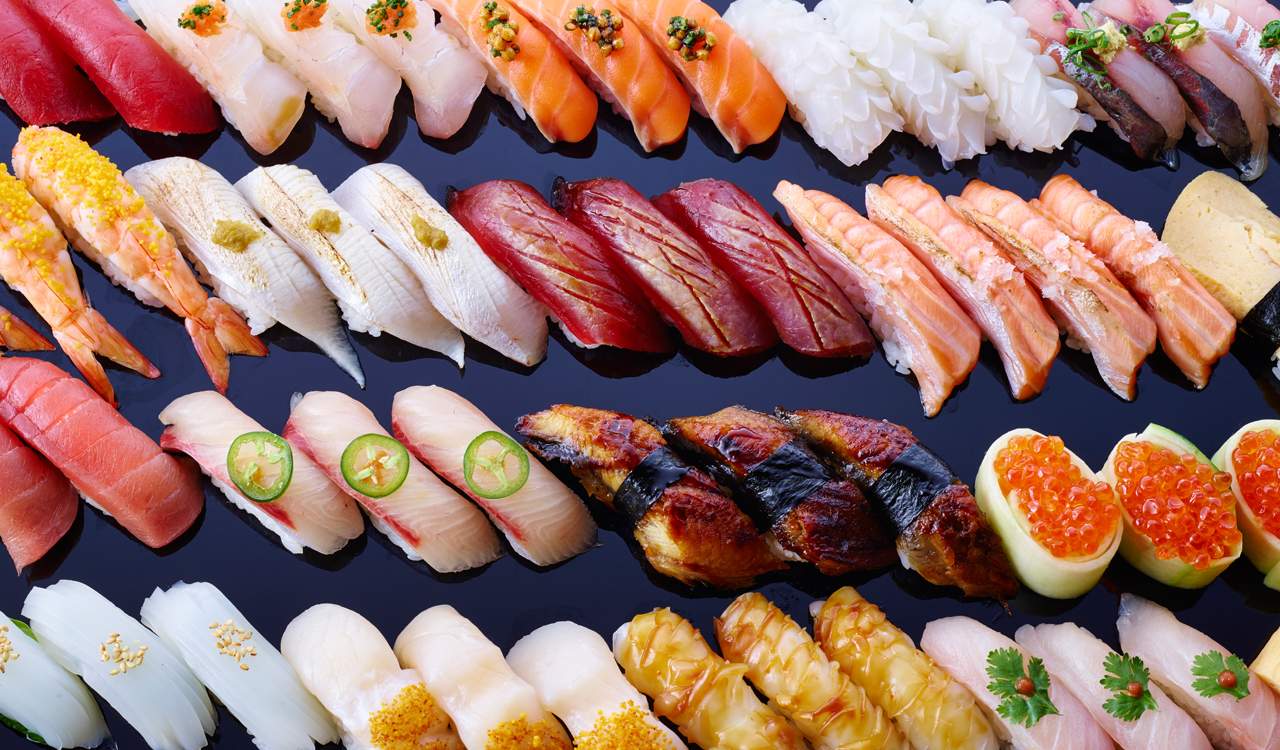 This is one of Melbourne's more flashy Japanese restaurants. We weren't first to get this one — Sydney and Brisbane came first, but we're okay with that. There is a lot going on here, but it is a beautiful space. Sitting on the Yarra, you'll most likely get a killer view, and the space itself, while huge, has been made to have all the right nooks and private areas, as well as a large dining space and outside tables for the warmer months. A few of the must-orders include the sustainable Patagonian toothfish marinated in miso and served on lettuce cups, the popcorn shrimp served with a creamy and spicy sauce, and the wagyu teriyaki. The sushi should also be on your order list as well. Go with many, order all the things. They've also just opened up a second venue on Flinders Lane, so you'll have to give that one a go too.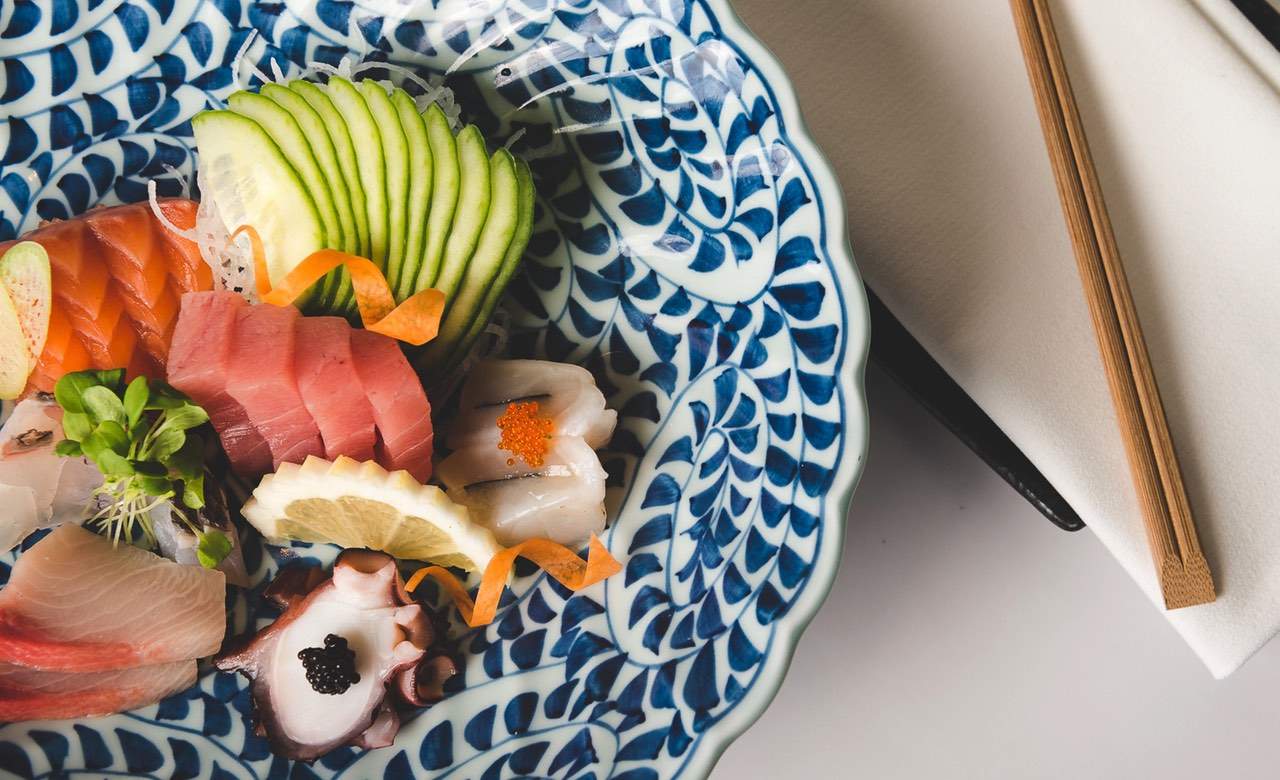 OCHA, HAWTHORN
If you're looking for some sushi atop a white tablecloth, then Ocha is your best bet. Located in the heart of Hawthorn, Ocha is refined, elegant and unforgettable. It's a long-time hatted restaurant — and for good reason. Traditional techniques are combined with sublime imaginative touches to make for a truly memorable meal. Don't be surprised if your sushi arrives at your table like it's been turned inside out or upside down. This playfulness extends to crowd favourites including the beef tataki and vegetable tempura, with the gyoza finishing off a list of delectably light dishes. It's a little pricey, but they do a great set lunch for just $25.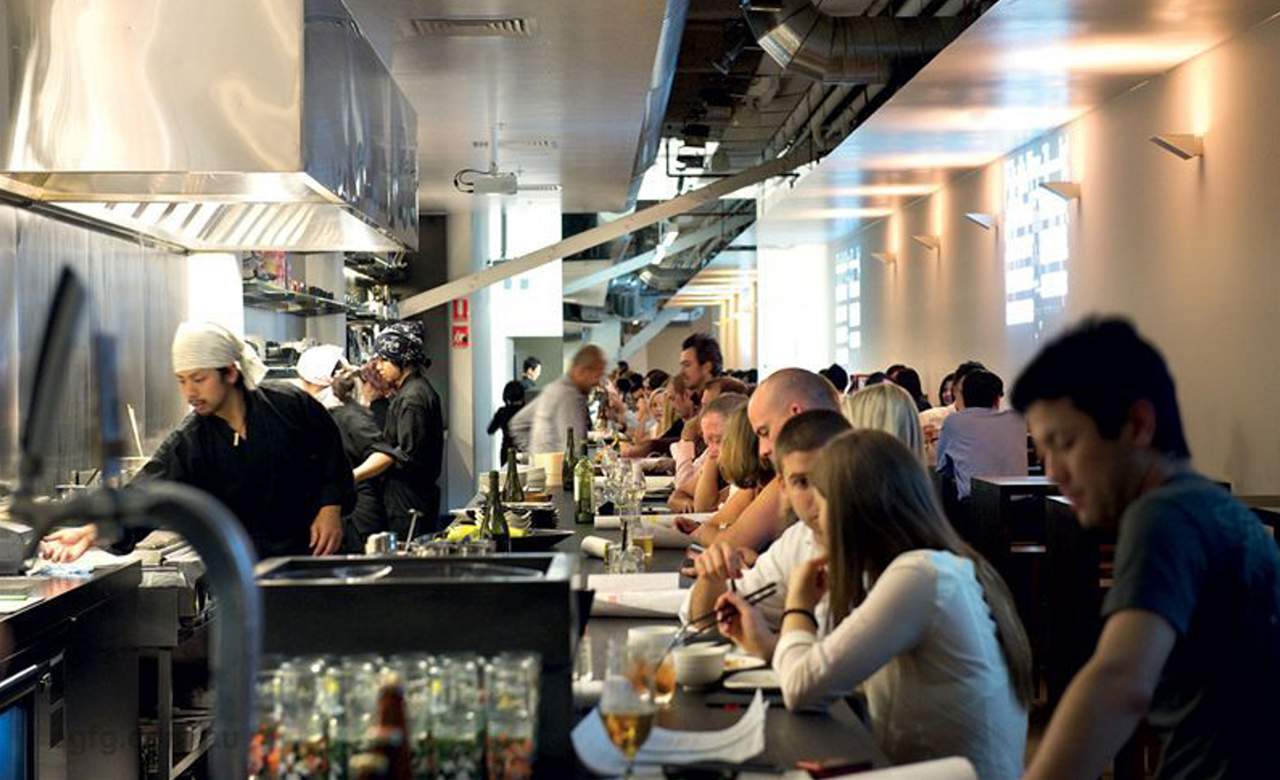 A basement on Russell Street seems like the perfect place to nibble on Japanese tapas-style dishes, right? Well, why the hell not? The long bar and small tables lining the walls make it feel like a cocktail bar-cum-Japanese restaurant — but hey, we're not complaining about that. Some of the Den favourites include the den chicken, sweet corn kakiage, tuna tataki and the grilled pork belly. Or, for the cooler months, go for the udon and a glass of sake. Cheers, friends.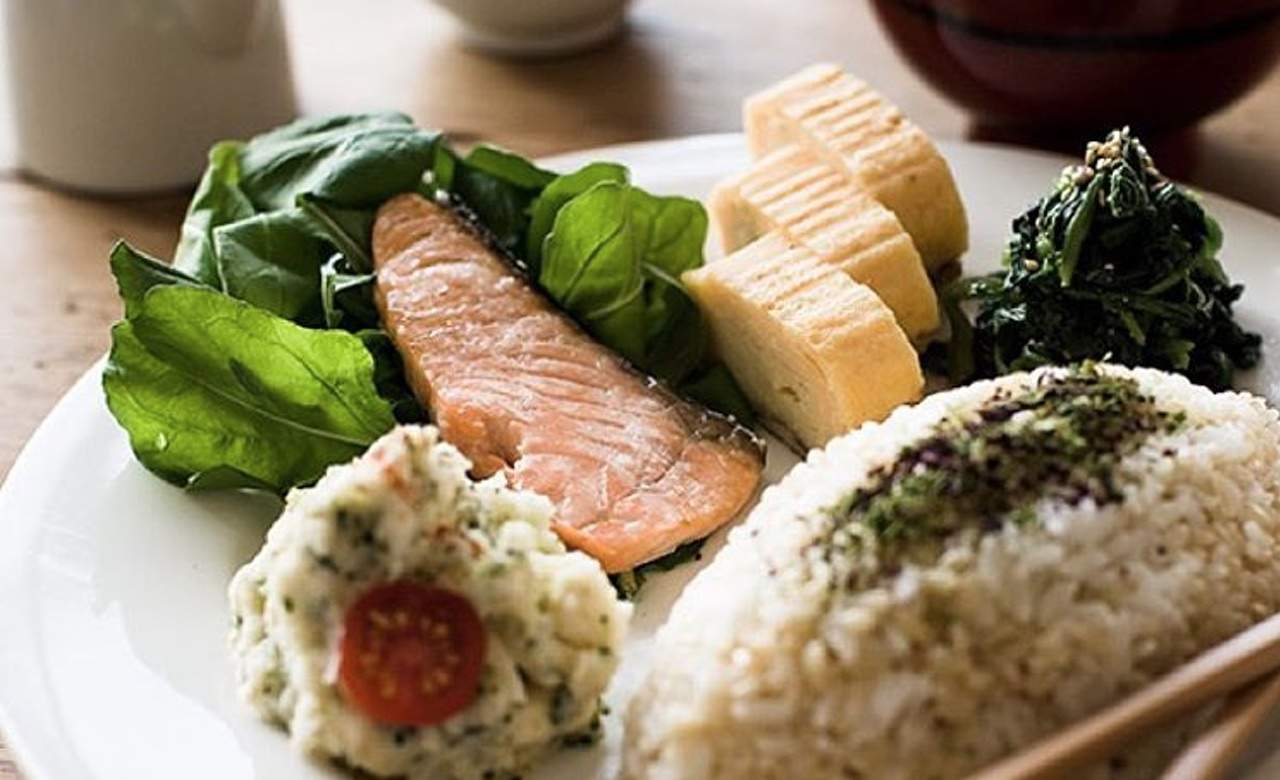 CIBI, COLLINGWOOD
We just want to pick this place up and squeeze it. Or move in. One or the other. A cafe and homewares store in one, Cibi is a lesson in good living. With a philosophy of "head, heart, hands", the space sets out to spark creativity and thought, offer beautiful things you'll want to reach out and touch and feed you soul-warming food that is straight from the heart of owners Meg and Zenta Tanaka. In a vast but welcoming warehouse space on Keele Street, an experience that is rich in culture and calm vibes awaits. This is never truer than on a weekend morning, when a traditional Japanese breakfast delights the brunch crowds. Grilled salmon, tamago egg (traditional Japanese folded omelette), rice and potato salad with a bowl of miso will set you up for whatever the day may throw at you. And, afterwards, you can peruse Cibi's beautifully curated collection of Japanese homewares.

Top image: Toko by Julian Kingma.
Published on November 23, 2017 by Concrete Playground