FOOD & DRINK
The Best of the West
Melbourne's western suburbs are bubbling with brand new ventures. Try 'em out.
For a long time the western suburbs have been left off the grid. Cultural maps showing the best dining spots in Melbourne usually stop at North Melbourne, as if there weren't anything beyond Racecourse Road. And while these areas — think Kensington, Footscray, Yarraville, Flemington — have been traditionally frequented by those who actually live there, the western suburbs are slowly falling into the hands of our old friend and foe: gentrification.
The resulting western scene is a brilliant mix between the old and the new. The demand for new wave cafes and restaurants has seen modern dining make more of an appearance, while the old institutions still remain tried and true. Western establishments now serve gourmet burgers and artisan doughnuts to go with our long-loved dumplings, laksa and injera.
The suburbs left of the centre have been bubbling with brand new ventures lately, so we've put together the best of the west. No excuses for neglecting this side of town — Kensington is only two stops out of the city, after all.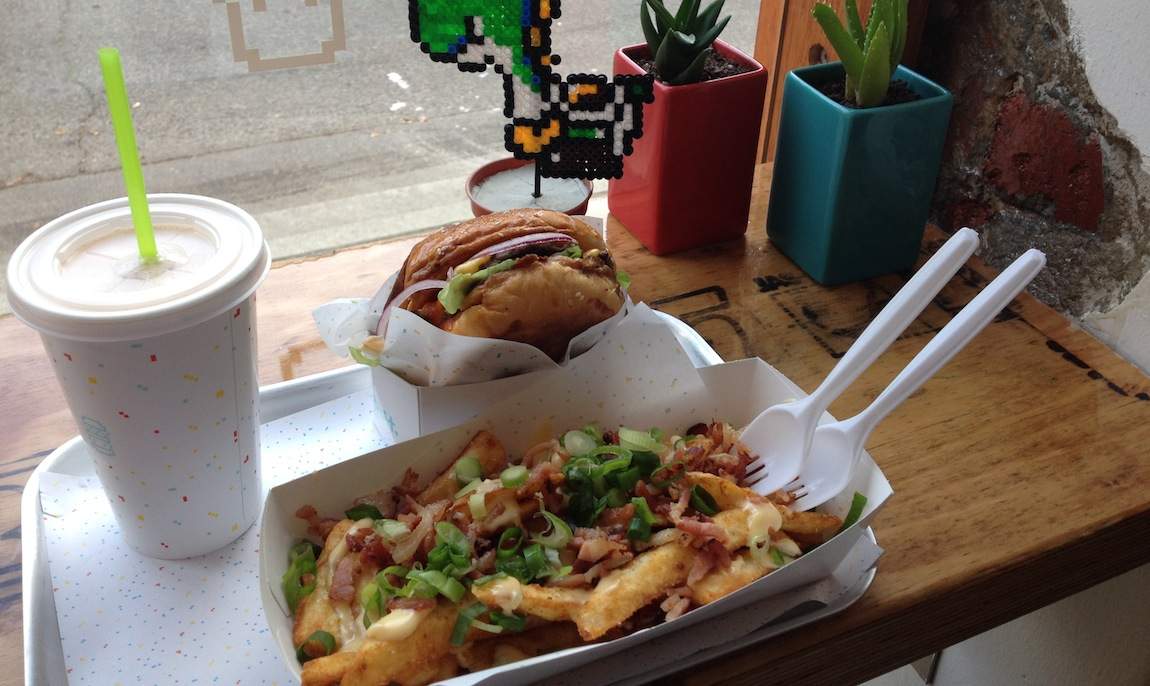 It's hard to believe there's room left in Melbourne for another burgeoning burger joint, but there's always a place for any kind of themed food venture – especially one with a digital edge. Eat8bit is Footscray's latest and greatest (and only) burger outlet and patties are already being downloaded by the dozen. Setting up shop on Droop Street's corner complete with Space Invader-esque burger prints and Yoshi, Pac-Man and Mario table numbers. it's best to seek these guys out early in the day if you want to nab a table and an 8bit with cheese. Take a big ol' byte of this little spot.
8 Droop Street, Footscray; (03) 9687 8838; www.eat8bit.com.au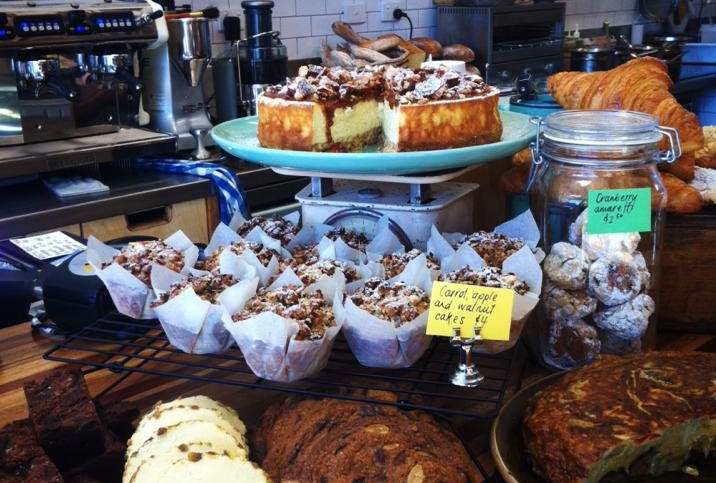 The Rusty Fox cafe, deli and foodstore is a favourite hangout for the discerning locals of Kensington. It's not somewhere you'd necessarily plan to sit and linger — The Premises down the street attracts the big brunch crowds — instead the idea here seems to be to drop in, order a coffee to go, but not before you fill your boots with delectable local deli produce. But co-owner Rebecca Creighton is a long-time pastry chef and boy can the lady bake some fine-tasting cakes, with gorgeous presentation to boot. Creighton often bakes whatever feels right on the day; some days might be more of the apricot frangipane or white velvet lamington kind, with others lending themselves to a plum and ricotta tart or gluten-free rhubarb cinnamon teacakes. Take a deep breath in — we haven't even mentioned the home-made sauces, jams, curds, dulche de leche and cafe de paris butter.
501 Macaulay Road, Kensington; (03) 9372 1218; www.therustyfox.com.au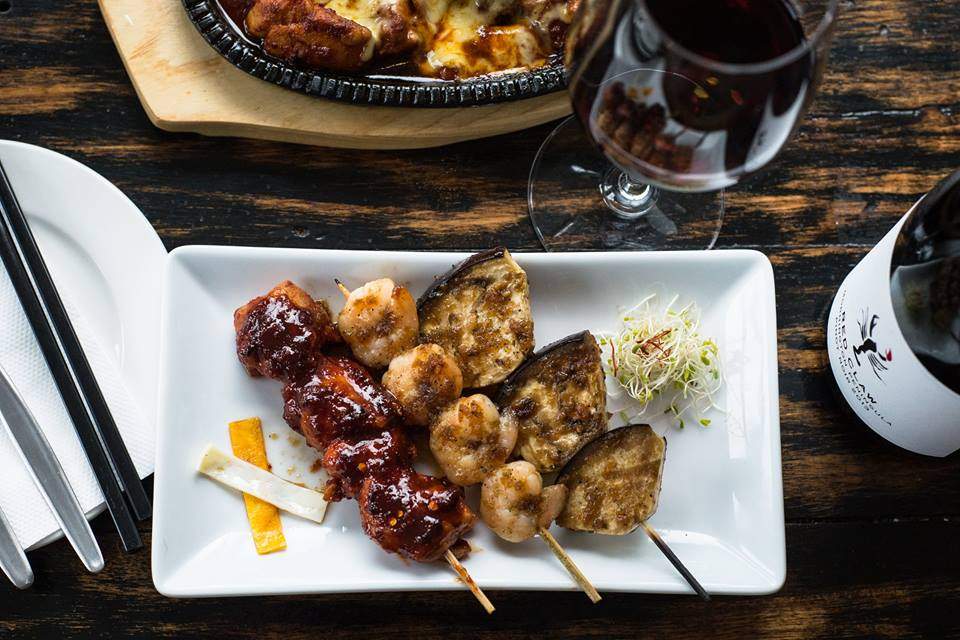 This is owner and chef Min Hui Lee's first restaurant and, boy, is it off to solid start. It's clear that this establishment is focused on creating a flawless balance between the flavours of soy, bean paste and chilli that make Korean food so distinguishable. Frying Colours' dark wood surfaces with heavy industrial lights give off an intimate and sophisticated feel for nighttime dining, while the large entrance windows ensure plenty of light during the lunchtime rush. While Korean barbecue can be a messy affair, the FC Mixed Grill is no hassle and ready to serve; with chicken thigh, marinated scotch fillet and the soy pork belly, all flame grilled. Induldge in FC fried chicken, eggplant skewers and the unmissable wasabislaw, best washed down with Korean soju or an experimental cocktail.
520 Macaulay Road, Kensington; (03) 9939 9679; www.fryingcolours.com.au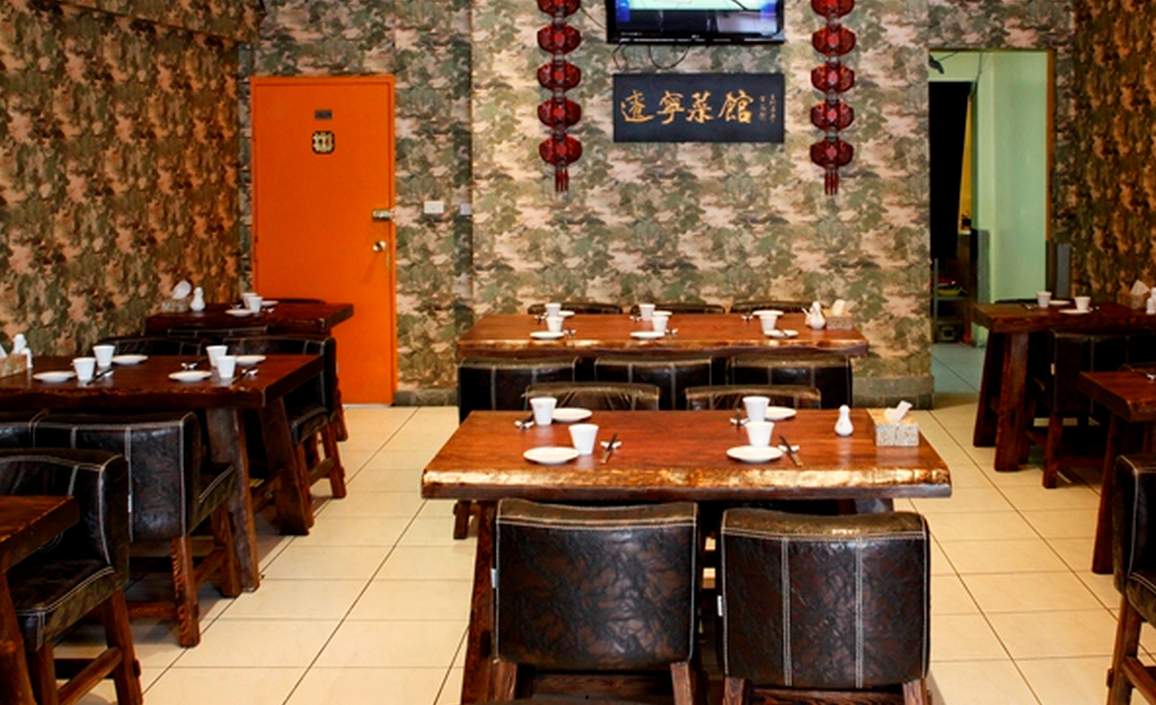 No fancy metaphors, clever pop culture references or humorous double entendres here... just an exclamation of something to which most Melburnians can relate. I Love Dumplings is certainly not trying to be coy, and if you too love steaming hot morsels of flavour, then this is the place for you — it's not often you find a dumpling house this good beyond the CBD. This relatively new little gem, tucked inconspicuously on the Kensington-Flemington border that is Racecourse Road, is already proving to be a neighbourhood favourite. Striking a great balance between the frenetically no-frills style of some dumpling houses and the high-end, high-price style of others, this is a solid, well-priced local haunt for the inner west. There's more to love here than just the dumplings, but they are worth the trip alone.
311 Racecourse Road, Kensington; (03) 9372 5218; www.ilovedumpling.com.au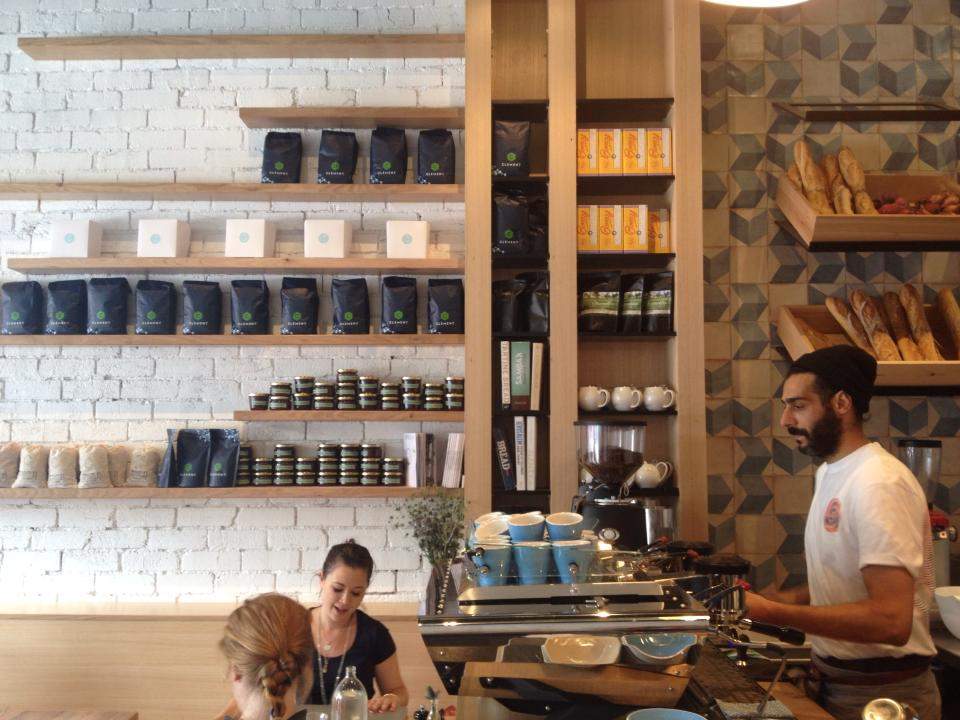 Matt Forbes' latest venture, Cobb Lane, has been open for business in Yarraville for a short while now and we're dedicated, happy little eaters. Found down Anderson Street, Cobb Lane is a small cafe. Think 15 seats, a rack for the freshly baked breads, a small cabinet full of cakes — the main event, let's be honest — and a kitchen that can be seen in all its glory. The menu is small, but covers a lot. Think bircher muesli, house made gin-cured salmon and poached eggs and a full black pudding-focused British breakfast. But it's really all about the sweets. The carrot cake is sizeable and perfectly moist, the peanut butter and chocolate chip cookie is gluten free, salty, sweet, crisp and chewy all at once — both works of art. Pair your sweets with a pony blend from Clement Coffee and get your hips and shoulders ready — prepare to load up.
13 Anderson Street Yarraville; 03 9687 1538; www.cobblane.com.au

Words by Lauren Vadnjal, Bryanna Perriam, Julia Gaw, Hannah Valmadre and Amy Collins.
Published on June 19, 2014 by Lauren Vadnjal