FOOD & DRINK
Gami Is Giving Away Its New Extra-Spicy Fried Chicken at All Its Aussie Stores Today
The limited-edition fried chicken comes doused in mala — a hot and numbing chilli sauce.
Gami Is Giving Away Its New Extra-Spicy Fried Chicken at All Its Aussie Stores Today
The limited-edition fried chicken comes doused in mala — a hot and numbing chilli sauce.
It's safe to say Gami Chicken & Beer has secured its status as one of Australia's go-to fried chicken joints, slinging its signature, Korean-style chook from 23 locations across the city.
After opening its seventeenth Melbourne spot, in The Glen Shopping Centre, and third Sydney store on Market Street in the CBD earlier this year, Gami is about to launch its first (super-spicy) limited-edition flavour. And, to celebrate, Gami is giving Aussies a few very good reasons to jump on board, handing out a whopping 250 pieces of its boneless fried chicken with the new sauce at every one of its stores — for free.
These new fried chicken morsels come lathered in mala — a super-spicy Chinese sauce packed with sichuan peppercorns (yep, the numbing ones), chilli peppers, soybean paste and spices. As always, the chicken is also RSPCA-approved and also rocks Gami's signature blend of 17 herbs and spices.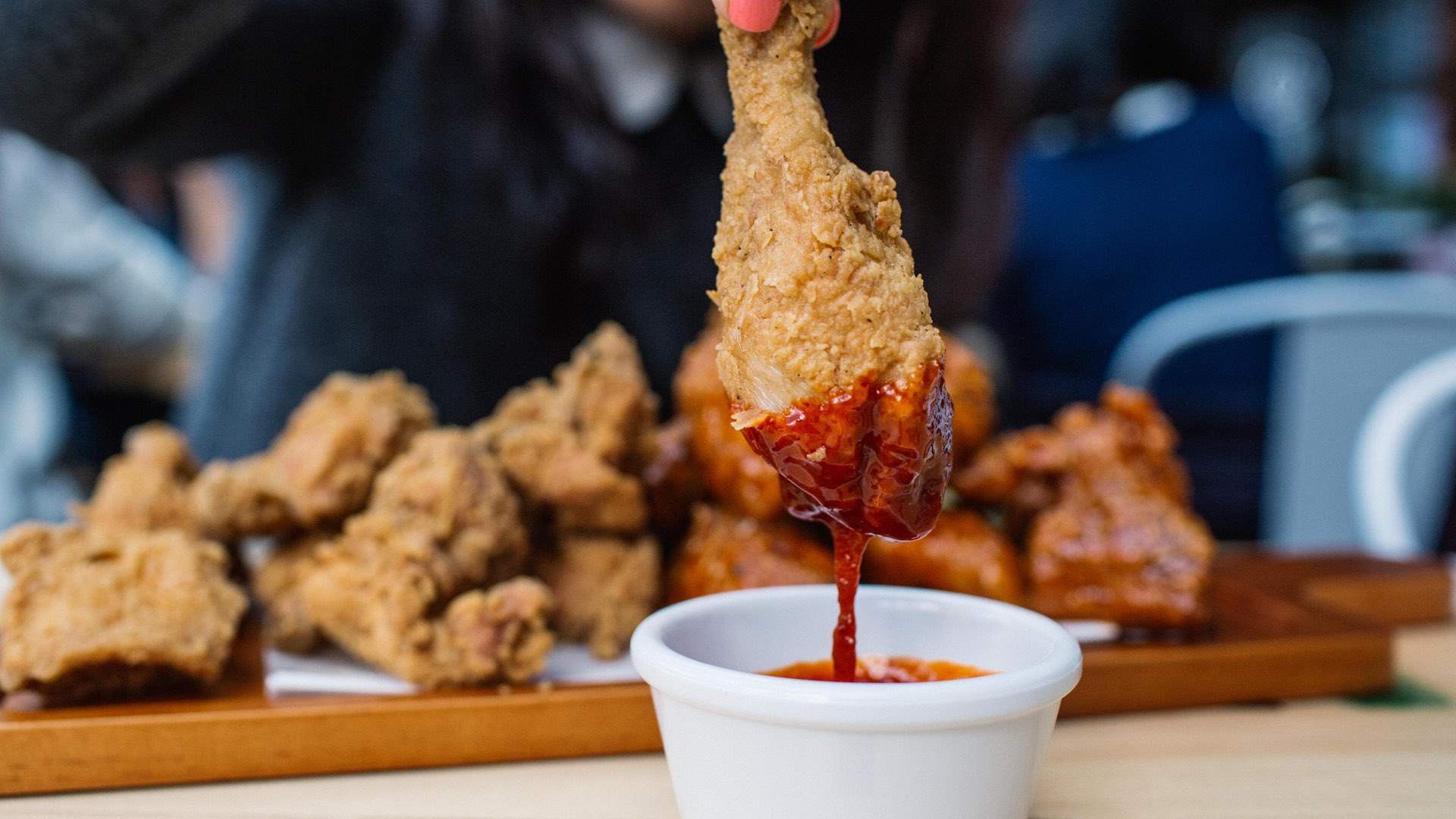 You can try the mala chicken for free from 5.30pm today, Friday, November 29, at all stores. Only the first 250 people will get a free taste, though, so don't sleep on it.
Once you're hooked, you're probably going to want to schedule a return visit pretty quick, to try other Gami favourites like the chicken spare ribs, the vegetarian chicken and the aptly named Potato Heaven, featuring three layers of cheesy potato goodness — all paired with ice cold beers, of course.
If you want more of the mala sauce, it'll also be available — for a limited time — with stir-fried chicken and tteok bok ki (Korean rice cakes), as well as the fried chicken.
Gami will give away 250 pieces of mala boneless fried chicken from 5.30pm on Friday, November 29. Find your closest here.
Published on November 29, 2019 by Concrete Playground