An Essential Guide to Margaret River's Must-Visit Wineries
Start planning a visit to WA — from organic farms to stately cellar doors, this region has some of the best wine in the country.
in partnership with

Featuring more than 200 wineries, Margaret River is an instantly recognisable name for those who pay attention to their vino. Having developed as a winemaking region since the 1960s, today it's considered one of Australia's top wine destinations. A massive percentage of Australia's premium wine is produced here, luring thousands of visitors through the region's many stunning cellar doors.
With so many wineries to choose from, we've teamed up with Virgin Australia to put together a handy guide of the absolute must-visit Margaret River winemakers. Take a trip to Australia's southwest and go in search of the perfect glass of wine.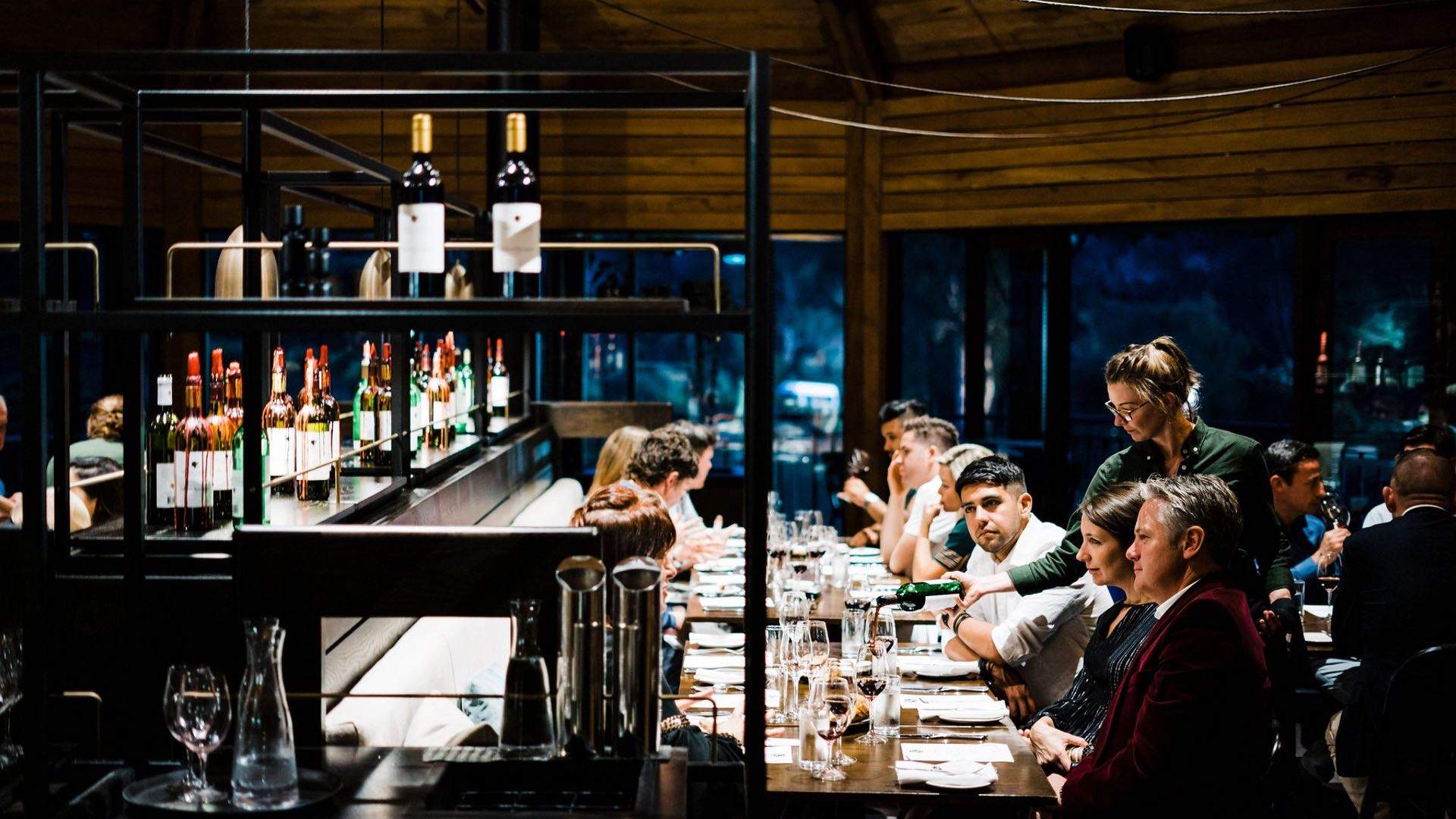 VASSE FELIX
Perhaps the most acclaimed winery in the entire Margaret River region, Vasse Felix has earned its reputation. It was the first winery to open in Margaret River in 1967 and, these days, the striking estate offers thirsty travellers a chic tasting room, a wine lounge and an art gallery, not to mention an award-winning fine dining restaurant that has an elegant yet rustic appeal, with its stone, steel and timber finishings. The rolling grounds make for a relaxing, scenic wander. There's a small creek that cuts through the middle of the estate as well as a series of sculptures hidden amongst the fields.
If you're looking to have one blowout on your Margaret River escape, then Vasse Felix is without a doubt the place you should do it. Whether it's the world-class bottles of wine or the striking restaurant setting, it's one of the most delightful gastronomic experiences you'll find in Western Australia.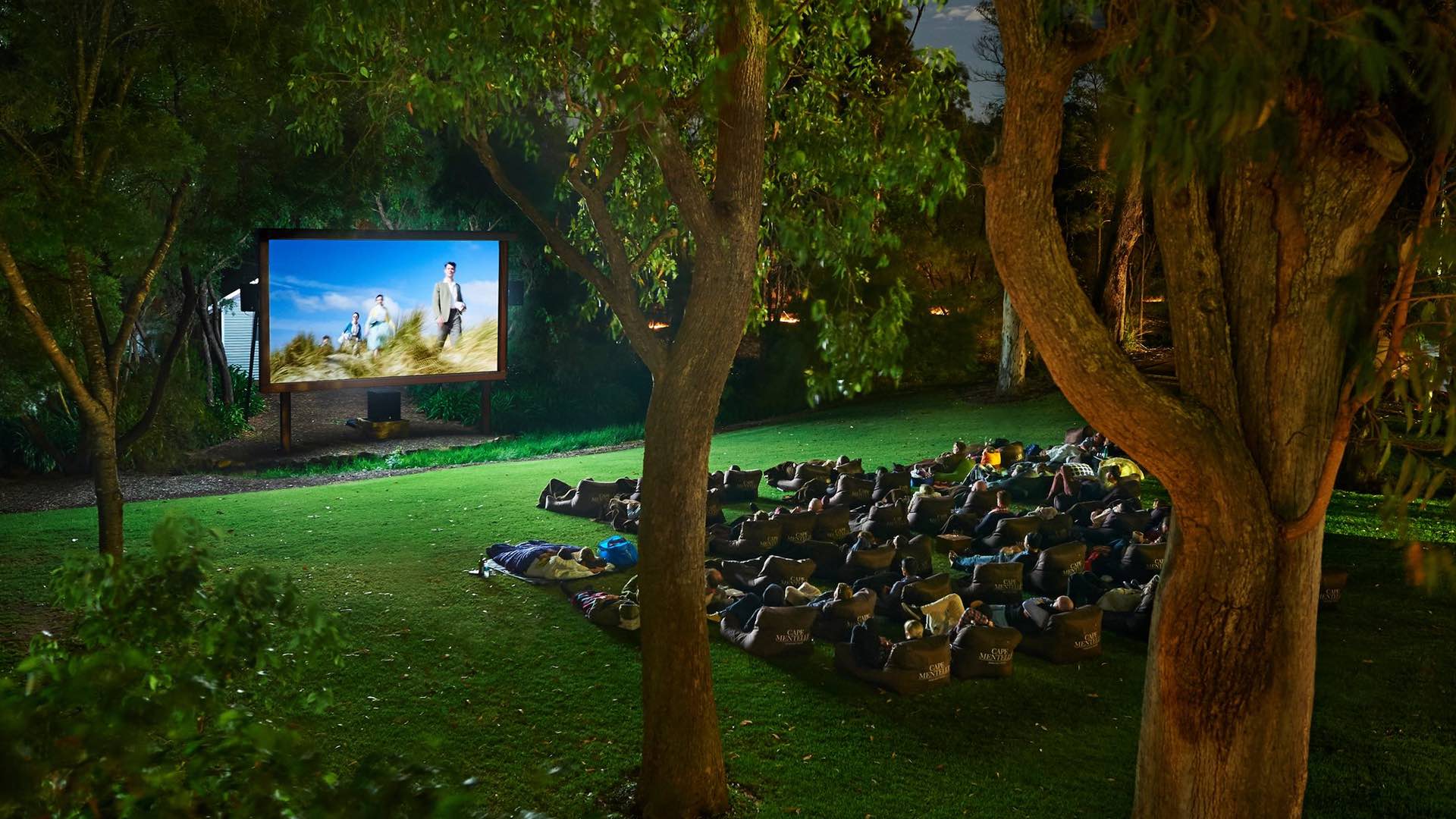 CAPE MENTELLE
Established back in 1970, Cape Mentelle is part of the so-called 'founding five' wineries that kickstarted the industry in Margaret River. Over the years, Cape Mentelle has contributed greatly to the local winemaking tradition, with the estate's 200 hectares of grapes producing bottles of wine that are acclaimed both at home and abroad.
Located just outside the Margaret River township, the vast grounds welcome visitors and into its rammed-earth cellar to sample the goods, plus learn a few lessons with almost 40 years of viticultural experience on offer. Take part in the food and wine pairing (at $85 a person), which leads you on a journey through the estate before arriving in the original cabernet cellar to enjoy a selection of six canapés and six current release wines.
If you happen to be there in summer, you'll have a lively wine-sipping experience as Cape Mentelle's lush lawns are transformed into a bustling outdoor cinema.
VOYAGER ESTATE
Surrounded by blooming rose gardens, Voyager Estate might just be the most serene winery on this list. And once you begin to drink down its award-winning chardonnay and cab sauv, you'll be completely at peace too — its drops are considered to be some of the best in the country.
That's not to say you should pass on Voyager Estate's restaurant while you're there. Led by head chef Santiago Fernandez, get the most out of this fine-dining experience and try the seven-course degustation (at $120 per person), with each plate inspired by (and matched to) one of the vineyard's high-quality wines. To put the cherry on top, Voyager Estate successfully reached carbon neutral status back in 2017 — so feel good knowing that your feast is ecologically guilt-free.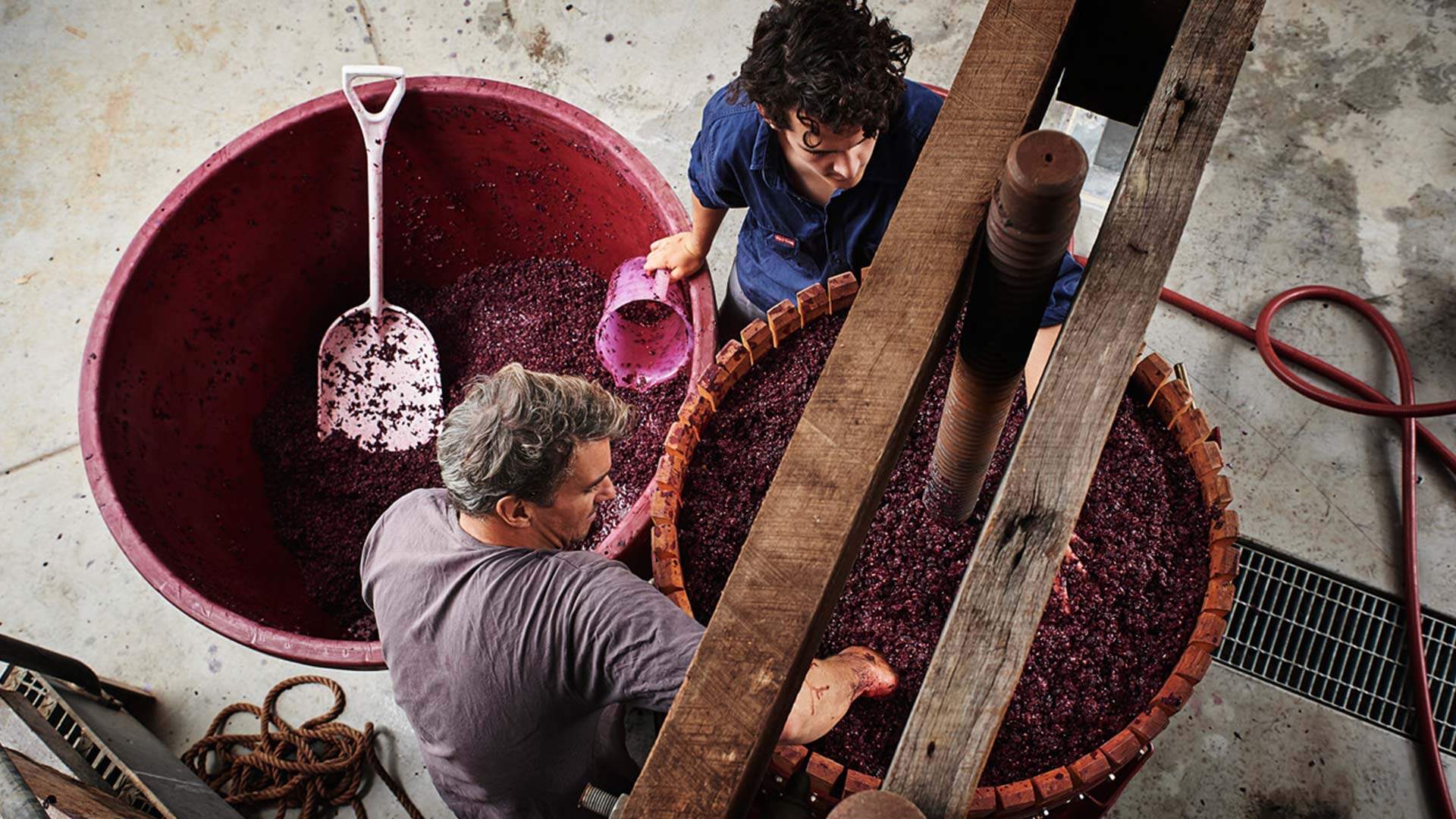 BURNSIDE ORGANIC FARM
Over the last two decades, the McCall family has been organically farming an incredible variety of produce, including avocados, honey, capers and grapes. Specialising in the Italian styles of primitivo and vermentino, the Burnside Organic Farm is a distinctly family-run affair — and it give the property a homey vibe. Owners Jamie and Lara still manage the entire property and are more than happy to take you on a tour of the fruit orchard, the vineyard and eventually the tasting room, where you can enjoy their efforts as you overlook the surrounding farmland. The couple's three kids also help keep this place producing spectacular vino.
Burnside Organic Farm also features some charming on-site luxury bungalows that provide the ideal place to spend a night after enjoying a bottle (or two). Combining modern amenities with natural and organic materials, the bungalows provide a private outdoor spa bath and roaring potbelly wood fire, which should make your countryside stay pretty perfect.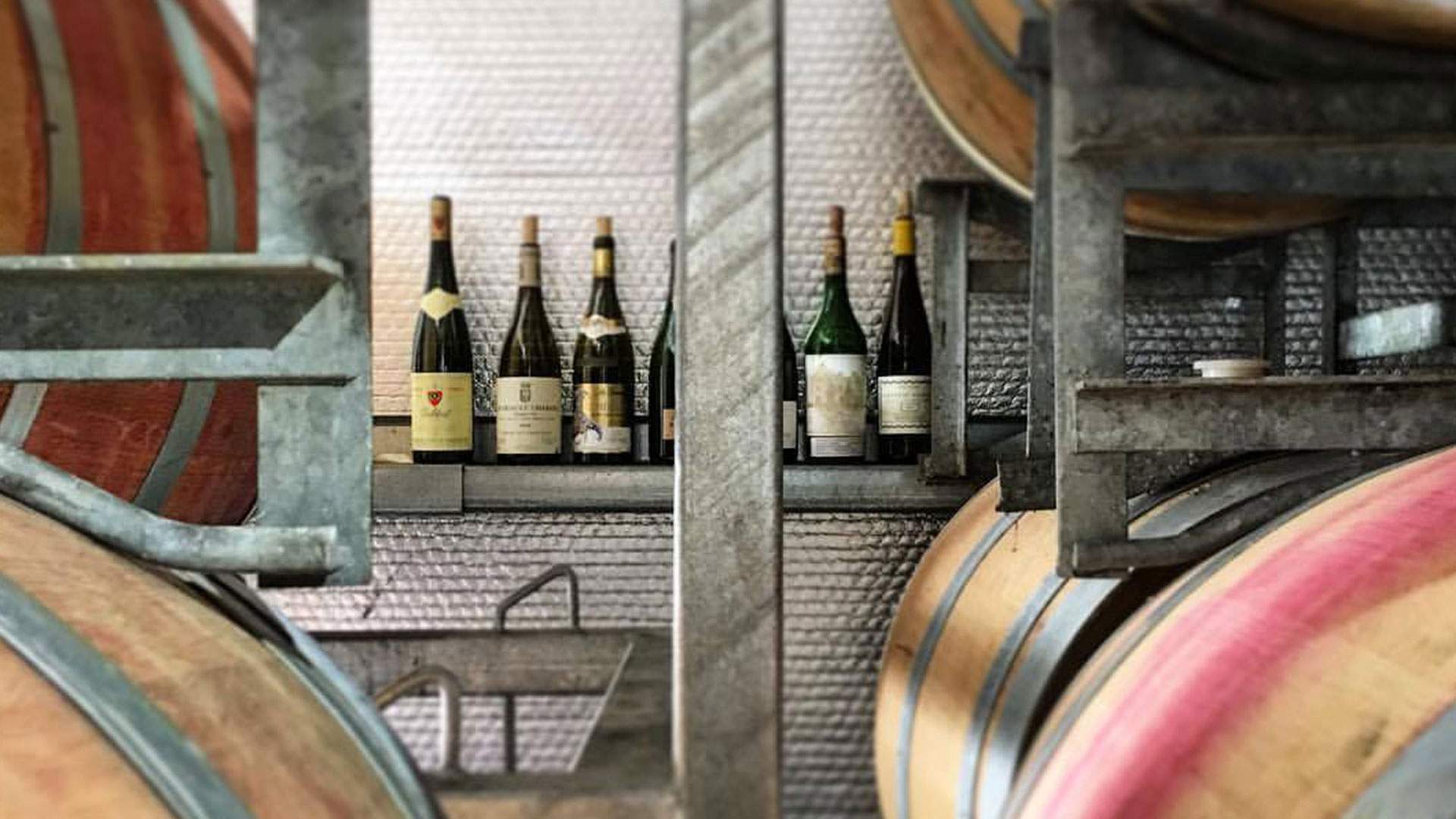 FLOWSTONE WINES
Flowstone Wines might not have the same massive scale as some wineries on this list, but that doesn't mean it doesn't produce some delicious wine. You can be certain that founder Stuart Pym has the pedigree to match with the best producers in the Margaret River region, having spent years perfecting his craft at some esteemed wineries and breweries, including Voyager Estate, Devil's Lair, Stella Bella, and the Matilda Bay Brewing Company. Having teamed up with fellow wine-lover Phil Giglia some 15 years ago, together the duo planted Flowstone's first vines that have since delivered some remarkable results.
The small vineyard might only cover two-and-a-bit hectares, but the chardonnay and cabernet sauvignon grapes are considered some of the greatest in Margaret River. The operation remains a relatively tight-knit one so you should keep an eye out for a bottle of Flowstone's finest around town. If you're thinking about popping down, make sure you organise your trip in advance as cellar door visits are by appointment only.
While you're at it, check out Virgin Australia's holiday packages, which will put you in good stead to explore Margaret River in total comfort.
Introducing Concrete Playground Trips
Book unique getaways and adventures dreamed up by our editors