Melbourne Will Soon Be Home to a Challenge Room Hotel That You Can Play (and Drink) Your Way Through
Taking design cues from 'The Grand Budapest Hotel' and Willy Wonka's chocolate factory, this game-filled bar is setting up shop in Chadstone's new entertainment precinct.
Take an everyday pastime, then add drinks — so far, that's been Funlab's kidulting way. It worked with bowling, as Strike has shown. It proved a smash at the chain's Holey Moley mini golf bars. With arcade and carnival games, it's been a hit at Archie Brothers Cirque Electriq and B Lucky and Sons as well.
And, when the brand opened its first Hijinx Hotel in Sydney this winter, the same idea met escape rooms — or challenge rooms, as is Funlab's spin. This summer, Melburnians will also get to experience the latter, with Hijinx launching its first Victorian location.
Setting up shop at Chadstone at a yet-to-be-revealed date, Hijinx will join the shopping centre's new entertainment and dining precinct, which has been dubbed The Social Quarter. Also set to settle in: fellow Funlab brands Strike Bowling, Holey Moley and Archie Brothers, for knocking down pins, tapping around 18 pop culture-themed greens, getting a sideshow experience and, at Archie Brothers, mashing buttons in a 4D XD theatre.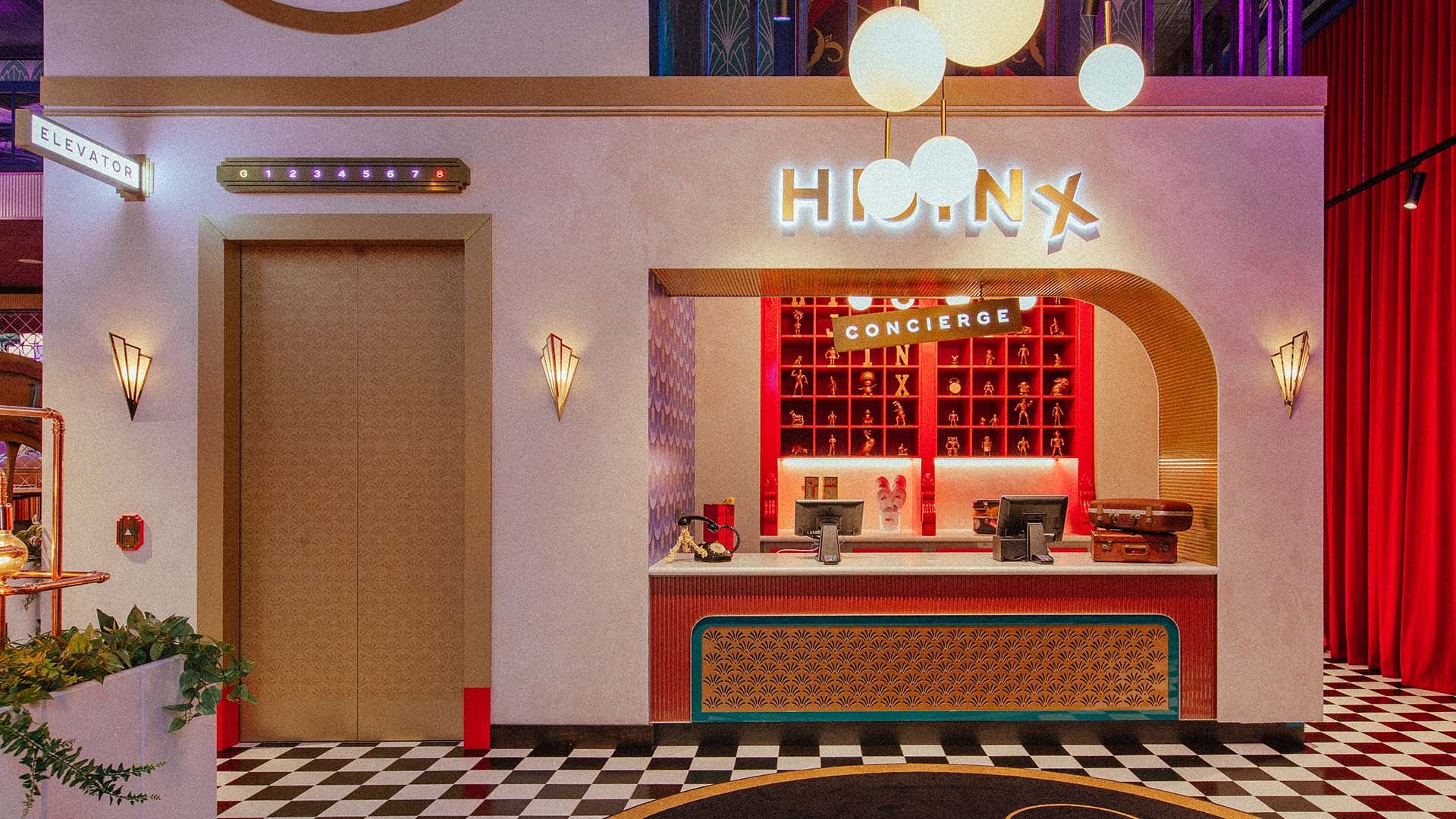 The big drawcard is Hijinx Hotel, of course. And if you're new to the concept, it's basically an OTT nostalgia bomb. Willy Wonka would've been proud to dream it up if the fictional character branched out beyond making chocolate and candy — and the Chadstone site will come with ten game rooms filled with challenges.
When is a hotel not really a hotel? When it's a hotel-themed bar that decks out its interiors like somewhere you can stay — taking a few cues from Wes Anderson's The Grand Budapest Hotel and The Shining's Overlook Hotel, in fact — but doesn't actually include slumbering in its rooms. And when is an escape room bar not at all an escape room bar? When it takes the escape room concept of theming different spaces — those aforementioned hotel-style rooms — and decks them out with challenges instead.
Yes, the premise behind Hijinx Hotel needs a bit of explaining. It also gleans inspiration from all those supremely Instagrammable pop-up installations that include ball pits, but this one is sticking around Chadstone permanently. Plus, it'll jam in bars for cocktail-sipping opportunities, nod to New York hotels in its facade, and overflow with homages to movies and board games from the 80s and 90s.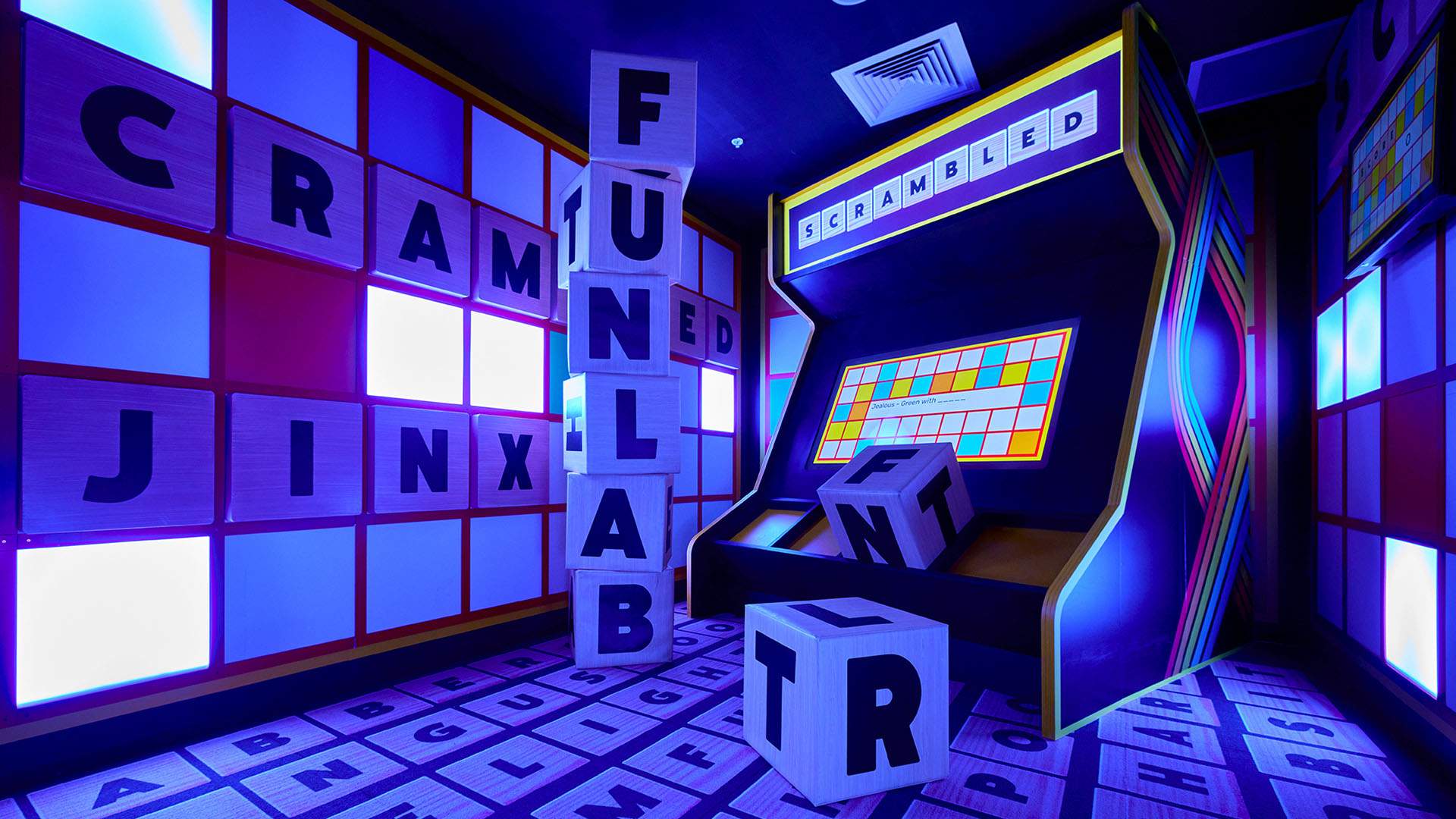 Escapism is clearly the name of the game here, and partying like you would've before you were old enough to drink alcohol — but with the hard stuff definitely on offer. Wondering what that entails? If Melbourne's Hijinx Hotel mimics its Sydney counterpart, you'll enter via the faux hotel lobby bar that's full of colour and surrealist touches. Instead of merely checking in, though, you'll down cocktails in a neon-lit space and hang out in booths.
As for the not-quite-hotel rooms themselves, you'll gain access by heading to reception t0 pick up a swipe card. And if you're wondering about the theming, Sydney's spot features games inspired by Twister, Scrabble and Tetris — called Poke A Dot, Scrambled and Shape'n Up — as well as a Big-style piano room with a giant keyboard across the floor.
Exactly what'll be included in Melbourne hasn't bee confirmed, but the Sydney venue also has a Draw Me Like One Of Your French Girls room, which is designed to make you feel like you're in the middle of a sinking ship; a pastel ball pit that resembles a huge bowl of cereal; a room that releases balls from the top of the wall like you're in a life-sized pinball machine; and another that's all about shooting hoops.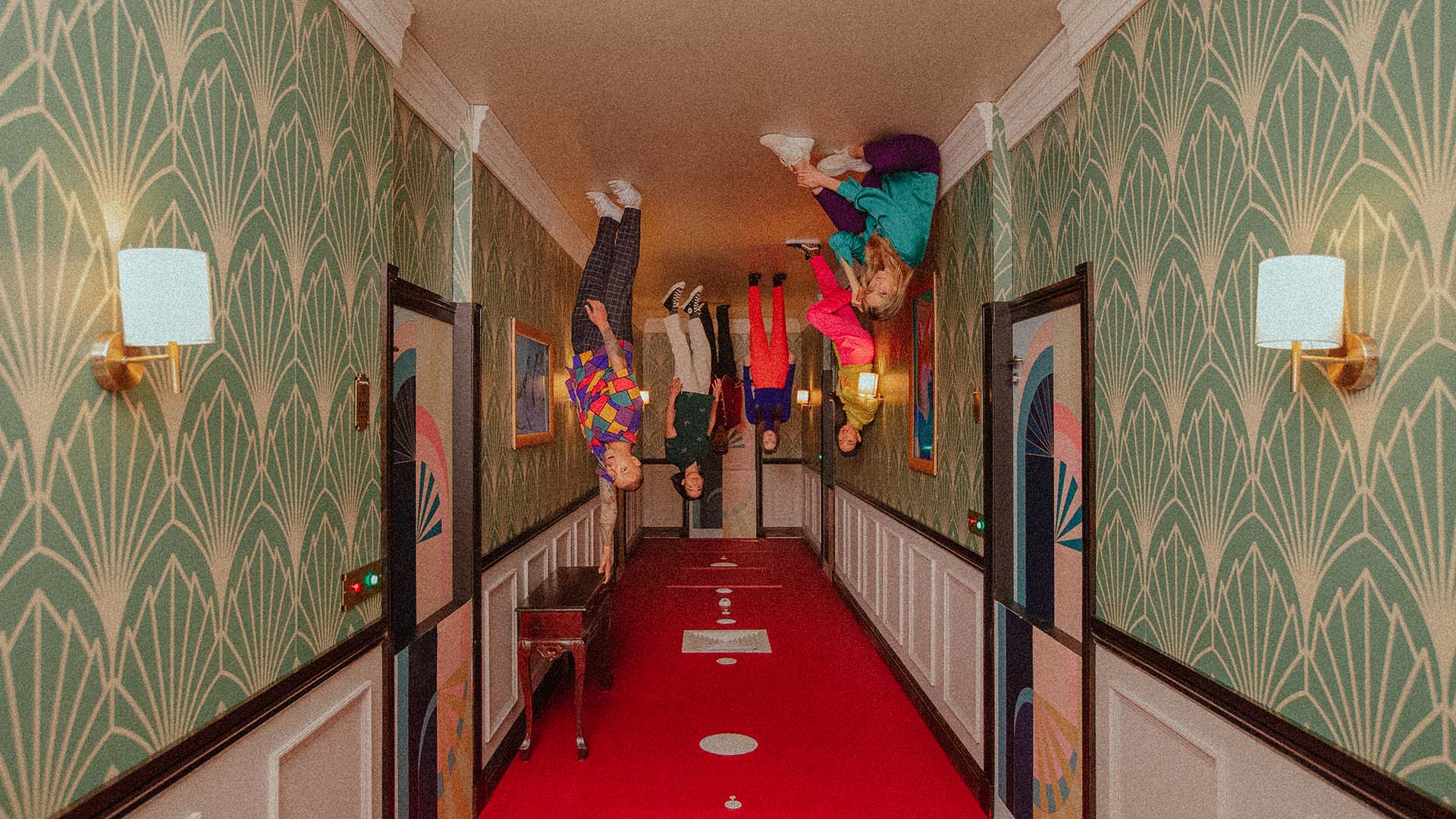 Find Hijinx Hotel at Chadstone Shopping Centre, 1341 Dandenong Road, Chadstone, Victoria, from a yet-to-be-confirmed date this summer. We'll update you when an exact opening date is announced. For further information in the interim, keep an eye on the venue's website.
Images: Hijinx Hotel Sydney.
Introducing Concrete Playground Trips
Book unique getaways and adventures dreamed up by our editors