FOOD & DRINK
Melbourne's Best Same-Day Delivery Services Bringing Booze, Food and Plants to Your Doorstep
Whether you're after cookies or designer threads for your pup, these services will deliver it all within just a few hours.
With the government announcing that non-essential indoor venues must close,  everyone arriving from overseas must self-isolate for 14 days and encouraging social distancing, delivery services are more important than ever. Many of Melbourne's best are offering same-day delivery, too — and we're not just talking about food, either. Natural wine? Check. Indoor plants? Check. Belgian chocolate? Check. Designer threads for your pup? Yep, those too. Household items and zero-contact deliveries are also on the docket. Whatever you're stocking up on, these same-day delivery services will have you covered in just a few hours (or less).


WINE, SPIRITS AND COCKTAILS FROM MAGNUM + QUEENS
No matter what your self-isolation tipple of choice, this online booze store probably has it in stock and can have it to your doorstep, pronto. In addition to its renowned wine subscription service, Magnum + Queens boasts a wide-ranging curation of spirits, vino, wine packs and cocktail gift packs — with instructions — to see you through. Indulge your obsession for minimal intervention drops, hook yourself up with all the fixings for a weekend of spritz, or go for a ready-to-mix cocktail pack like the all-Aussie 'Negroni Nights' trio. If you want it all in your hot little hands sooner rather than later (and you live within five kilometres of the CBD), there's a $25 same-day delivery flat rate, for orders placed before 10am.
Magnum + Queens' same-day delivery is available across Melbourne for orders placed before 10am Monday–Friday. It'll cost you $25 flat-rate. To order, head to the website.


INDOOR PLANTS AND CARE PACKAGES FROM HELLO BOTANICAL
If you're going to be spending all that time at home, you might as well have your space looking schmick. And Hello Botanical has a premium selection of easy-care plants that'll help you do just that. The online store is stocked with a hefty range of greenery, that can be delivered to your doorstep in custom-made planter pouches and with nifty care instructions attached. While you're shopping, check out the accompanying lineup of gifts, green thumb accessories, candles and care packages — the 'Self Care' curation sounds especially well-timed for the current climate of craziness. Best of all, Hello Botanical's $15 same-day delivery service is available across a heap of Melbourne suburbs, as long as you order before 12.30pm.
Hello Botanical's same-day delivery is available across Melbourne for orders placed before 12.30pm Monday–Friday. It's a $15 flat rate, or free if you spend over $150. To order, head to the website.


LUXE BELGIAN CHOCOLATE FROM GODIVA
With an offering that's as indulgent as its name suggests, this Belgian-born chocolate maker not only boasts three Melbourne stores, but also an extensive online shop. And, as a former official chocolatier to the Royal Court of Belgium, you just know it's got some serious sweet street cred. Here, you'll find a solid collection, running from cookies, truffles and bars, to the luxurious signature drinking chocolate, all available to be wrapped up and shipped straight to your door. And if that chocolate craving's extra ferocious, you're in luck — Godiva offers a cheeky four-hour delivery service to locations near its Melbourne CBD, Doncaster and Chadstone stores, every day of the week.
Godiva's four-hour delivery is available across a range of Melbourne suburbs for orders placed between 11am and 4pm daily. The price varies from $16-27, depending on the postcode. To order, head to the website.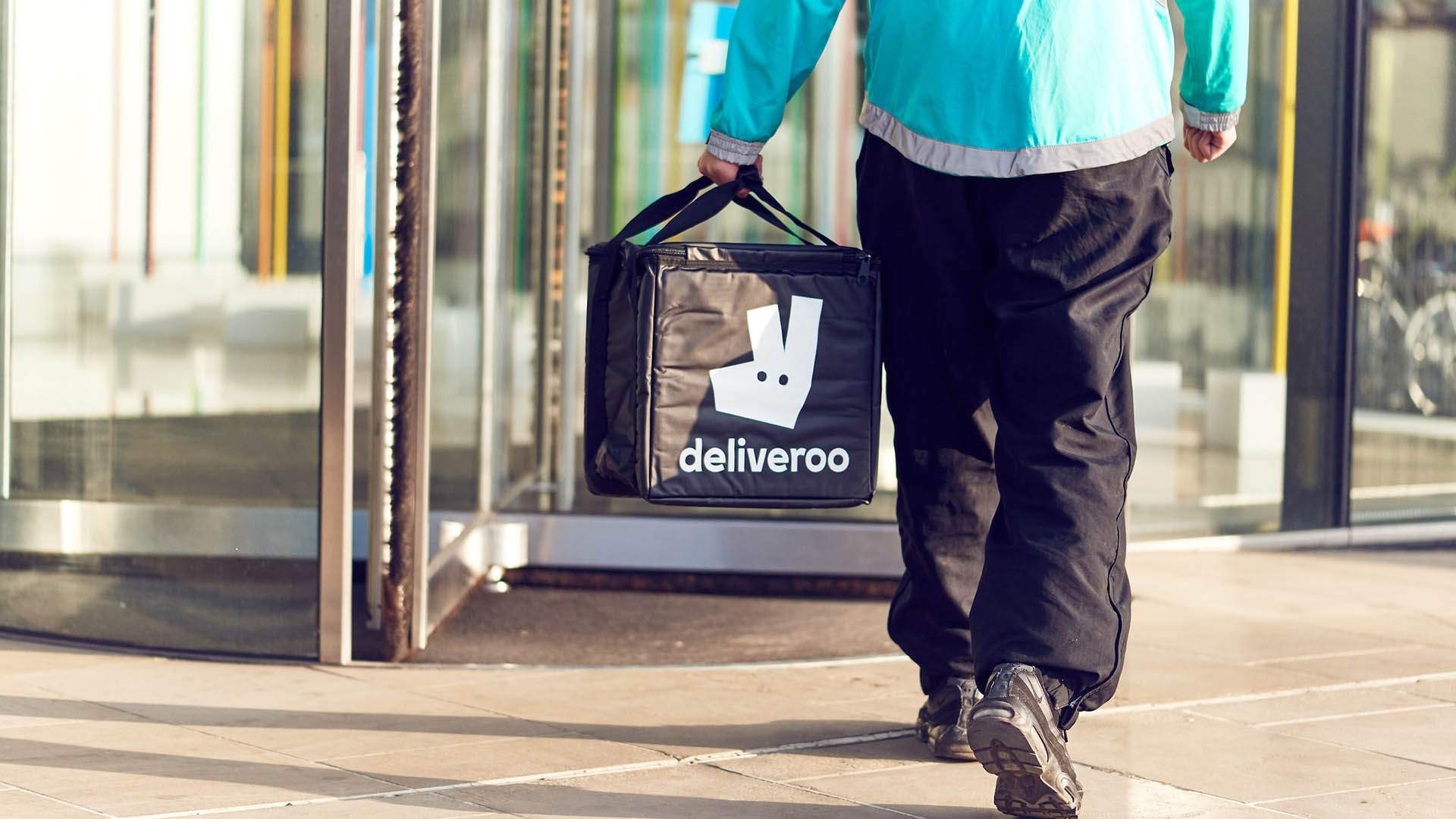 HOUSEHOLD AND KITCHEN ITEMS FROM DELIVEROO
Even before the World Health Organisation (WHO) declared COVID-19 a pandemic earlier this week — and before the Australian government banned non-essential events with more than 500 people — visiting an Australia supermarket to buy groceries had become a rather fraught affair. To help — and to help you stay home if you're social distancing or self-isolating — Deliveroo announced that it has added kitchen and household products to its delivery range. You can now order from local stores and supermarkets, and basic supplies dispatched to your door via the service. Deliveroo has also implemented a 'no-contact' drop-off service, which lets you request that your rider leaves your order on your doorstep.
To order via Deliveroo, visit the service's app or website.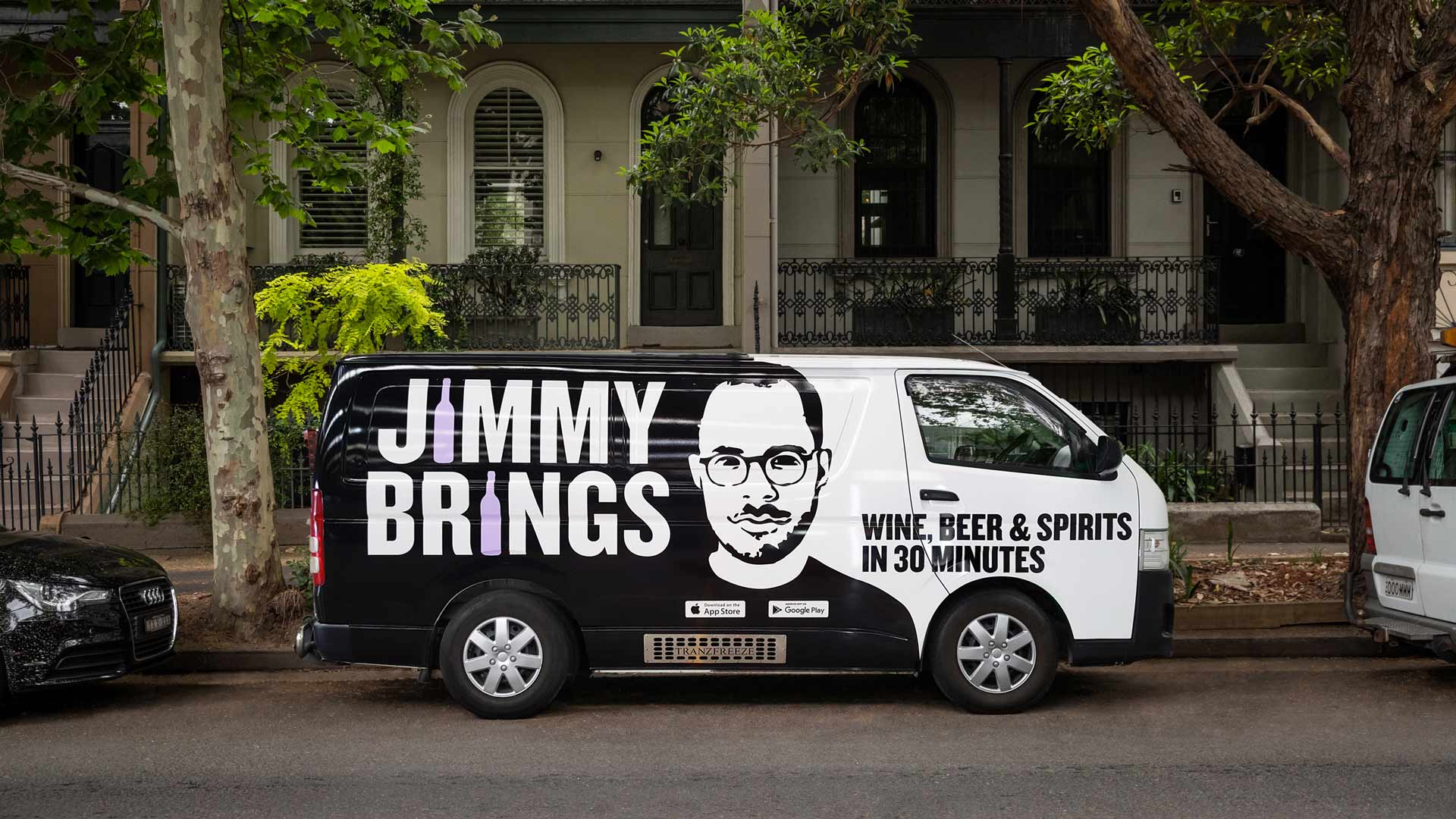 ALCOHOL IN 30 MINUTES FROM JIMMY BRINGS
If you're avoiding that midweek bottle shop run, you can still rely on 30-minute alcohol delivery service Jimmy Brings. It's been a go-to for its range of wine, beer and spirits since way back in 2011. Here, you can nab organic drops, wine bundles and party packs, plus mixers and other extras — like chocolates, bags of crisps, Panadol, Berocca and condoms. The online bottle-o takes 'same-day service' to the next level, with door-to-door averaging at just 24 minutes. Jimmy Brings delivers seven days per week until late, too.
Jimmy Brings delivery hours Monday through Saturday from 11.30am–midnight and Sunday from 11.30am–11pm. Order via Jimmy Brings via the app or website.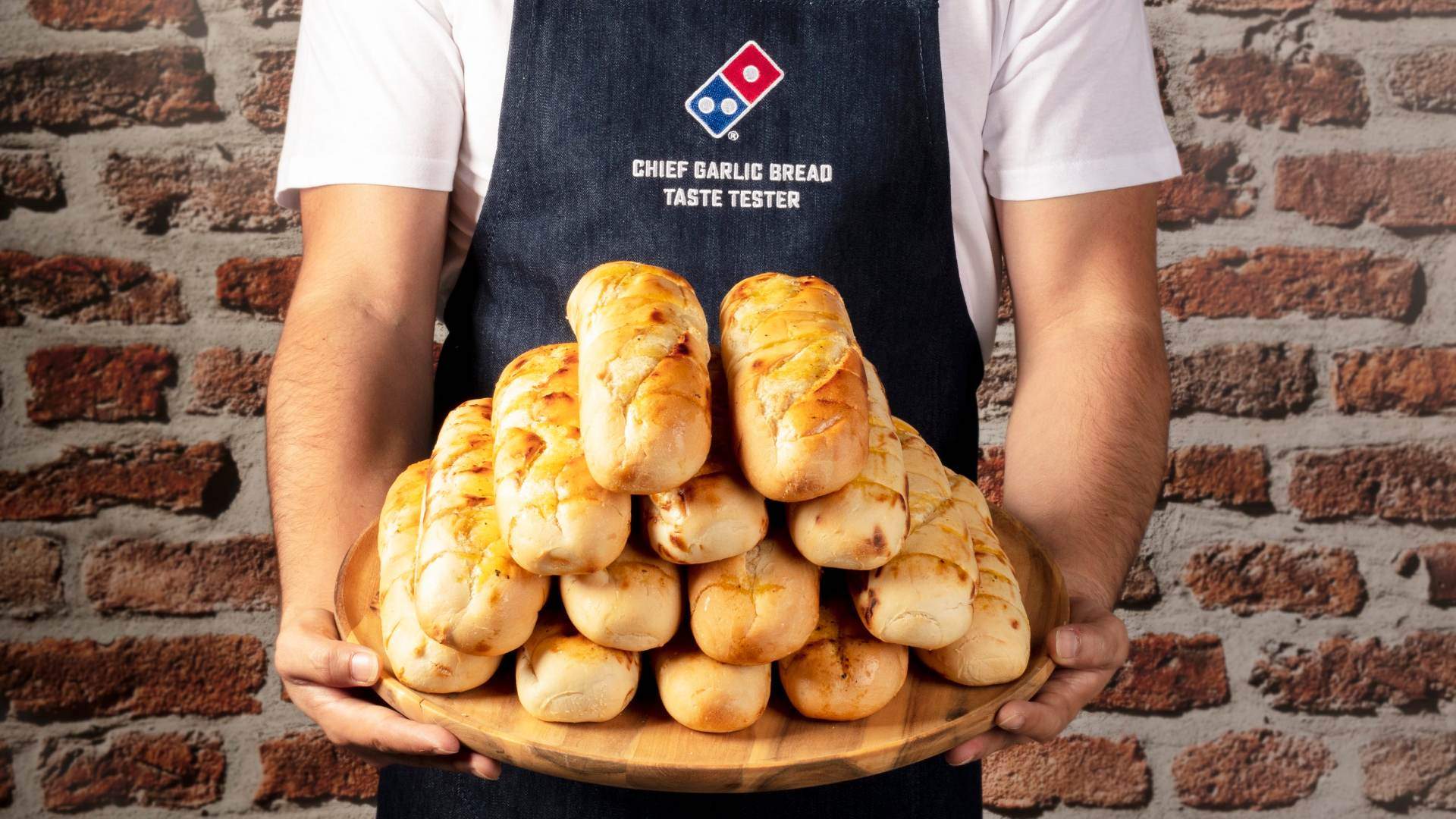 CHEAP-AS PIZZAS WITH NO-CONTACT DELIVERY FROM DOMINO'S
Our fair city obviously has plenty of pizza options that we'd recommend over Domino's. But, when it feel like the world around you is crumbling, sometimes all you want is a filthy thin-crust barbecue meatlovers. Not to mention: it's just so damn cheap. Right now you can nab any large pizza from $15 and any three pizzas for $32.95. Cheesy garlic bread, popcorn chicken and vegan pizzas are also on the menu.In light of the COVID-19 pandemic, Domino's is also now offering zero contact delivery — choose this option (on the app or the website) and the delivery person will leave your pizza on your doorstep.
Order Domino's via the app or online.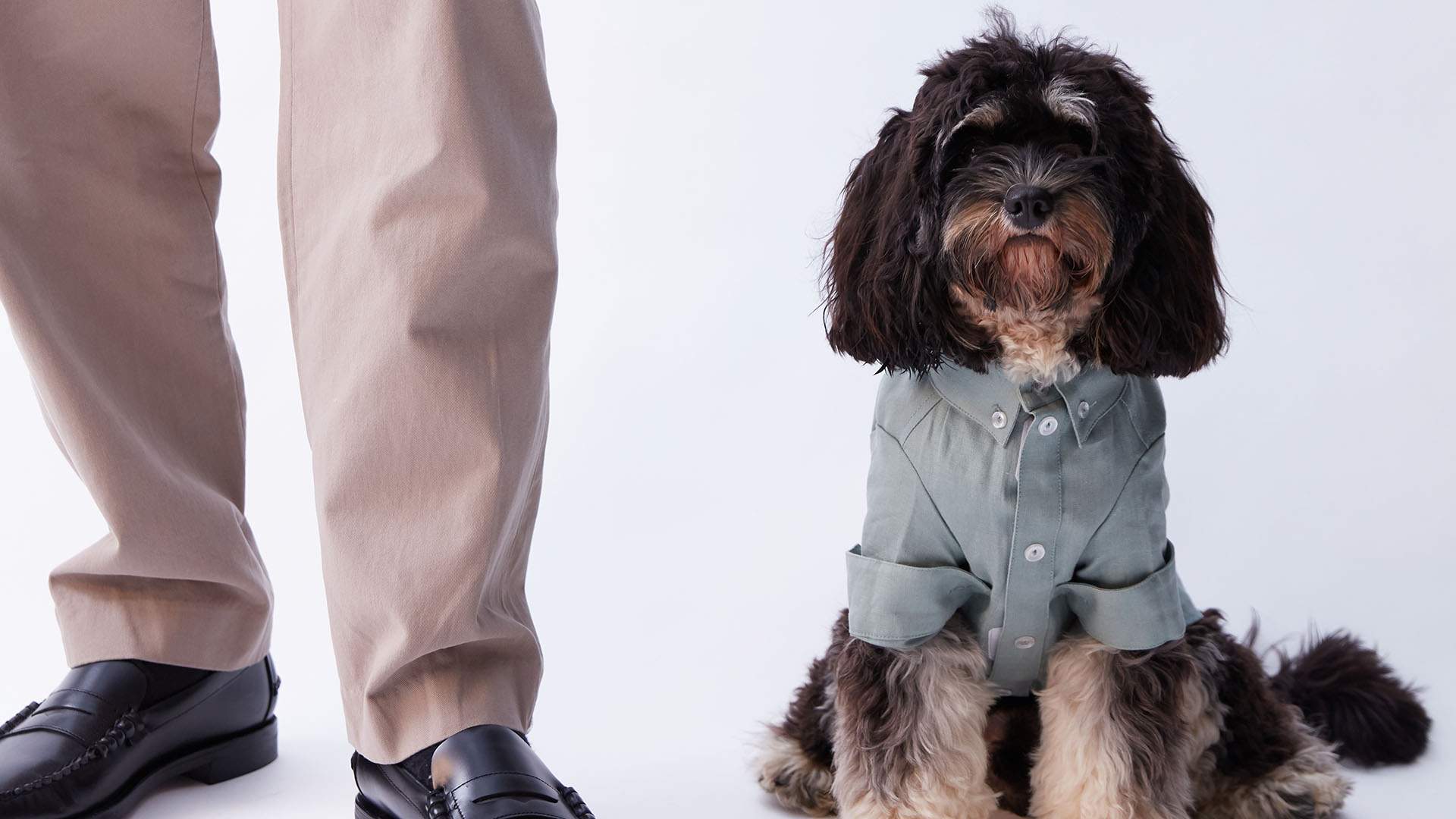 CLOTHES FOR YOU AND YOUR POOCH FROM THE ICONIC
Sure, designer threads may not feel like an express necessity at the moment. But a little online shopping can help improve your mood drastically, and we could all use a little pick-me-up right now. For Melburnians who welcome the distraction, online fashion hub The Iconic is here. Any items that are shipped directly by the brand will be delivered to the Melbourne Metro area within 5.30–9.30pm hours when ordered before 10.30am, Monday through Friday — and there's no minimum purchase for this same-day service, either.
Choose from men's and women's apparel and accessories, with over 20,000 products on the virtual shelf. Expect a special 15-percent discount for runway inspired looks post Fashion Week, too. And The Iconic has also just launched a stylish pet fashion range this month, so you and your pup can both look good from home.
The Iconic same-day delivery hours are Monday through Friday from 7am–5pm and 6pm–10pm. Place your order online here.


ON-DEMAND FOOD DELIVERY FROM DOORDASH
The US's biggest on-demand food platform for door-to-door delivery from a bunch of Melbourne restaurants, including Betty's Burgers and Nando's, along with a diverse spread of well-loved local eateries like Red Sparrow Pizza, Le Bon Ton, Huxtaburger. Yes, that means dinnertime decision-making just got a little more interesting. Which can't be a bad thing, given that stats show a lot of us — two million of us to be exact — use meal delivery services at lease once every three months. And even more so now. During the COVID-19 pandemic, DoorDash is waiving delivery fees for a heap of restaurants, so they can generate a little more money in these uncertain times.
Image: Huxtaburger

Top image: Magnum + Queens Kirsten Dickie
FYI, this story includes some affiliate links. These don't influence any of our recommendations or content, but they may make us a small commission. For more info, see Concrete Playground's editorial policy.
Published on March 18, 2020 by Libby Curran