Melbourne's Night Noodle Markets Are Back for 2021 — But They're a Little Different
Every night through June, you'll be able to get cult festival dishes delivered to your door.
Last year's food calendar had a big ol' hole where the Night Noodle Markets would usually be, with its smoky scents and the happy sounds of people feasting on a menu of Asian delights both absent from Birrarung Marr. But now, the wait is almost over, with the food festival set to make its much-anticipated return for 2021 — albeit in a slightly different format than Melburnians are used to. Running right through June, the new Night Noodle Markets At Home edition will bring all the flavour and fun straight to your house.
Every night from Tuesday, June 1–Wednesday, June 30, the reimagined festival will see a lineup of eight Asian-inspired eateries offering their cult dishes — and some new hits — for home delivery. At a pop-up kitchen in Fed Square, festival favourites including Hoy Pinoy, Wonderbao, Indomie Mi-Goreng and Hokkaido Baked Cheese Tart will be cooking up their finest eats and sending them to your door, so you can recreate the Night Noodle Market magic in the comfort of home.
The food is being delivered via Doordash and, since the restaurants are all sharing one kitchen, you'll be able to pick and mix food from multiple menus in the one order. The offering is set to change regularly throughout the month, though you can get excited for bites like Hoy Pinoy's glazed pork belly and chicken skewers, Puffle's signature cheeseburger puffle, mi goreng-crumbed chicken ribs from Indomie, Thai Tide's tom kha mussels, Kariton Sorbetes' boozy trifle, Flying Noodles and Twistto's eponymous dishes.
Puffle's signature cheeseburger puffle is on the menu, alongside Korean fried chicken and plain cheese versions. Hokkaido Baked Cheese Tart will have seven different tarts on offer, including yuzu, salted caramel, chocolate and popcorn butterscotch. You'll even find two weekly rotating banquets, too — a vegetarian feed for two named 'Broc 'n Roll', and the 'I Love You Soy Much' date-night feast.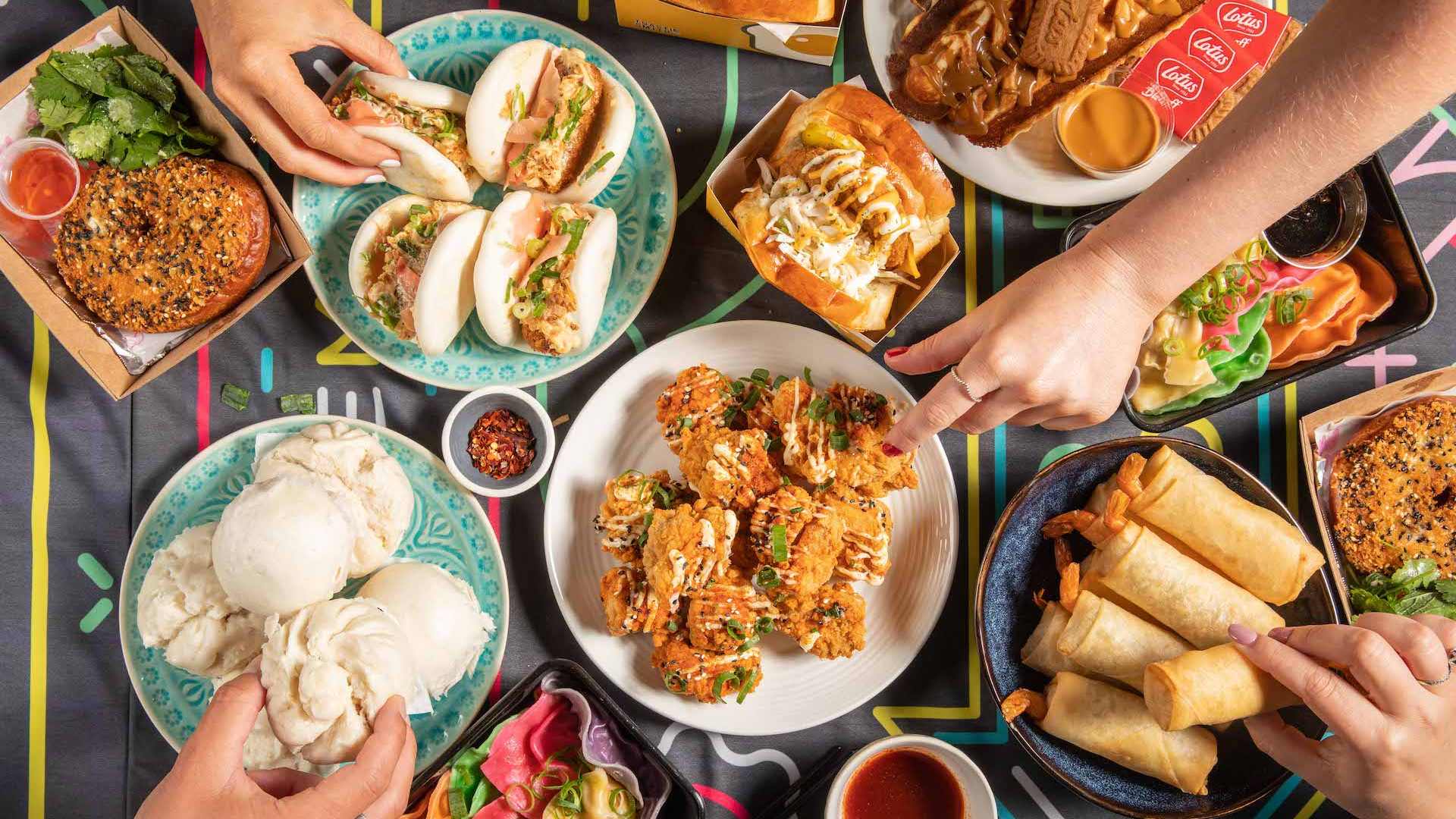 Longtime festival partner Citi is offering its cardholders a tidy $20 off their Night Noodle Markets At Home order, while Doordash has some cheeky deals of its own in store for new users, including 25 percent off and free delivery. Plus, there's a strong chance you'll score a little something extra packed in with your food order, with giveaways like Ayam sauces and fortune cookies planned for throughout the month.
Organisers have revealed a bunch of the suburbs that'll be able to take advantage of Night Noodle Markets At Home delivery, spanning Fitzroy, Collingwood, North Melbourne, Cremorne and South Melbourne, as well as the CBD, Southbank, West Melbourne, East Melbourne, Parkville, Carlton, Docklands and South Wharf. Parts of Abbotsford, Richmond, South Yarra, Albert Park and Port Melbourne will be covered, too, with more suburbs set to be announced soon.
The Night Noodle Markets will run as part of Good Food Month, which takes place across the entire month of June, too, and announce its full program on Monday, May 3.
Melbourne's edition of Night Noodle Markets At Home will run from Tuesday, June 1–Wednesday, June 30, with orders made exclusively through the Doordash delivery app. For more details, see the website.
Top image: Night Noodle Markets by Bec Taylor