FOOD & DRINK
Messina Is Bringing Back 40 of Its Greatest Gelato Hits for One Weekend This Month
Jon Snow, Robert Brownie Jnr and Fairy Bread are all making a comeback.
Messina Is Bringing Back 40 of Its Greatest Gelato Hits for One Weekend This Month
Jon Snow, Robert Brownie Jnr and Fairy Bread are all making a comeback.
In the 17 years that Gelato Messina has been in business, over 4000 special flavours have made their way through its 20 gelato cabinets around the country. To celebrate some of these oldies but goodies, Messina is dedicating an entire weekend to its top 40 greatest hits.
From July 27–28, lucky Sydneysiders and Melburnians will be able to treat themselves to an entire cabinet worth of limited-edition gelato flavours.
The deal will only be available at Sydney's Rosebery and Melbourne's Fitzroy stores, where none of the classic flavours will be available. Instead, expect specials like the Just Like a Milkshake and Have a Gay Old Time.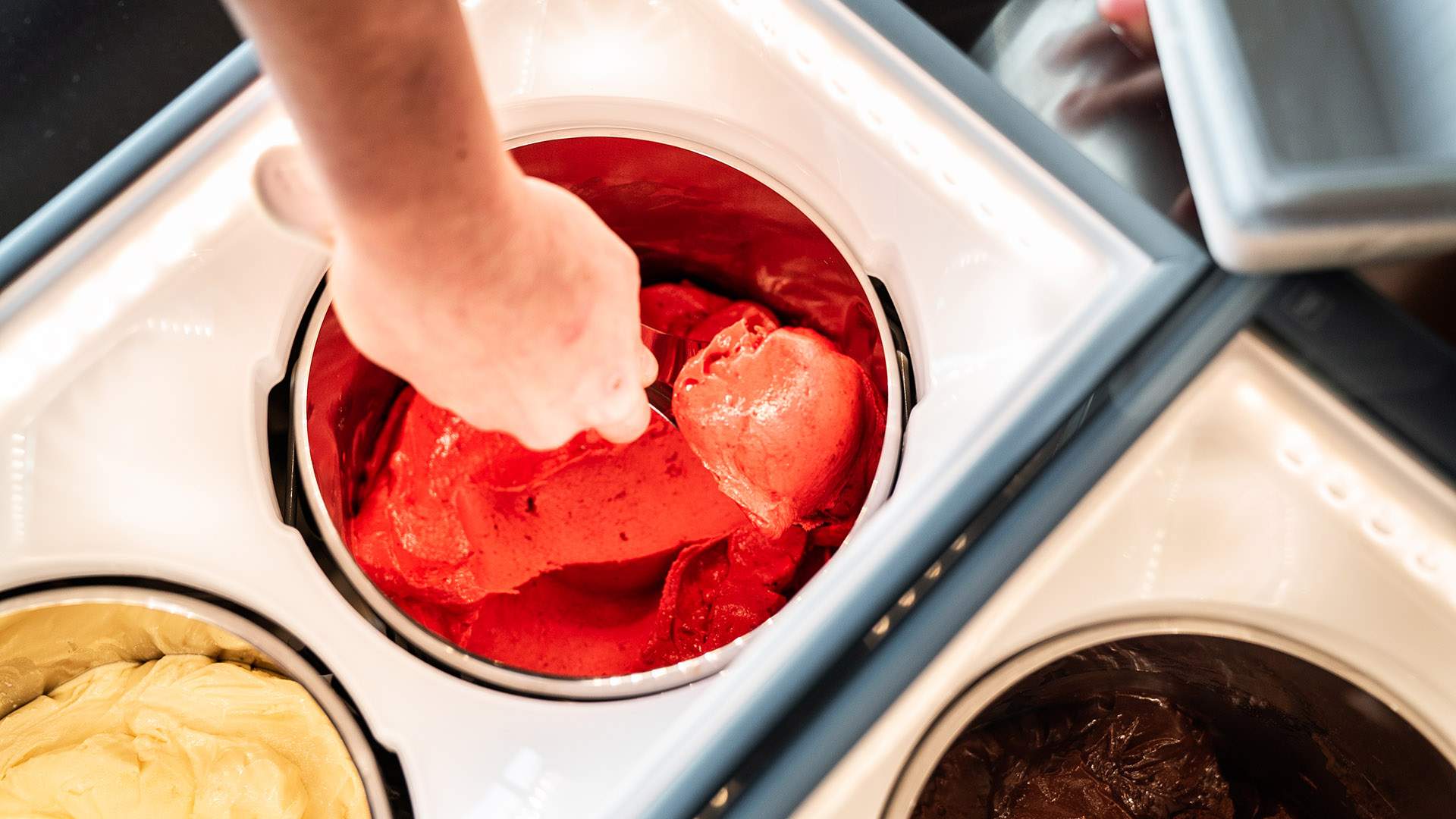 While the team is still compiling the full list, you'll definitely get to taste the Jon Snow (white chocolate gelato with dark chocolate mud cake and almond praline), the Fairy Bread (toast and butter gelato with 100s & 1000s) and the Robert Brownie Jnr (milk chocolate gelato, chocolate brownie and chocolate fudge sauce).
Also making the cut is red velvet cheesecake number and peanut butter gelato with chocolate brownie and dulce de leche. If you've got your fingers crossed for an old favourite, Messina is taking suggestions via its Facebook, so be sure to let them know ASAP.
Gelato Messina's Greatest Hits will be available from July 27–28 at Sydney's Rosebery (58 Mentmore Avenue) and Melbourne's Fitzroy (237 Smith Street) stores. Only the top 40 specials will be available from 11am until sold out — no classic flavours and no Deliveroo.
Published on July 10, 2019 by Marissa Ciampi