Melbourne Is Getting Another Dining Rebate Scheme That'll Give You $150 Off Meals in the City
Now called 'Midweek Melbourne Money', it'll offer 30-percent rebates on dining in the CBD, Lygon Street, North Melbourne, Southbank, South Wharf and Docklands between Monday–Thursday.
Melburnians, if your late spring plans involve going out for a meal in the CBD, Lygon Street, North Melbourne, Southbank, South Wharf and Docklands — and your summer plans, too — then the Victorian Government and the City of Melbourne want to give you an extra incentive. For the second time in 2021, the two government bodies are teaming up on a dining scheme that's offering rebates for eating out in the city.
Meet the 'Midweek Melbourne Money scheme', which follows on from 'Melbourne Money' initiative that was rolled out back in June. Obviously, that extra word this time around highlights one of the key differences. You'll need to head out for a meal midweek — or early in the working week, if you're opting for a Monday nosh — to score cash back, because this new program is all about eating out between Monday and Thursday.
The initiative will kick off on Monday, November 15, and apply to food and drink purchases in-store anywhere that meals are sold — such as restaurants, cafes and pubs, as well as bars, clubs, breweries and distilleries — across the municipality. And, it'll cover 30-percent of your transaction total this time around (up from 20 percent in June), as long as you spend between $50–500 (including GST). That means you'll be able to claim up to $150.
Further specifics are yet to be announced; however, given the focus is on eating out and the new scheme is being linked to the past scheme, it's expected that the same big caveat will remain. Back in June, you had to purchase something to eat to get the rebate, with your drinks only covered if you're buying food.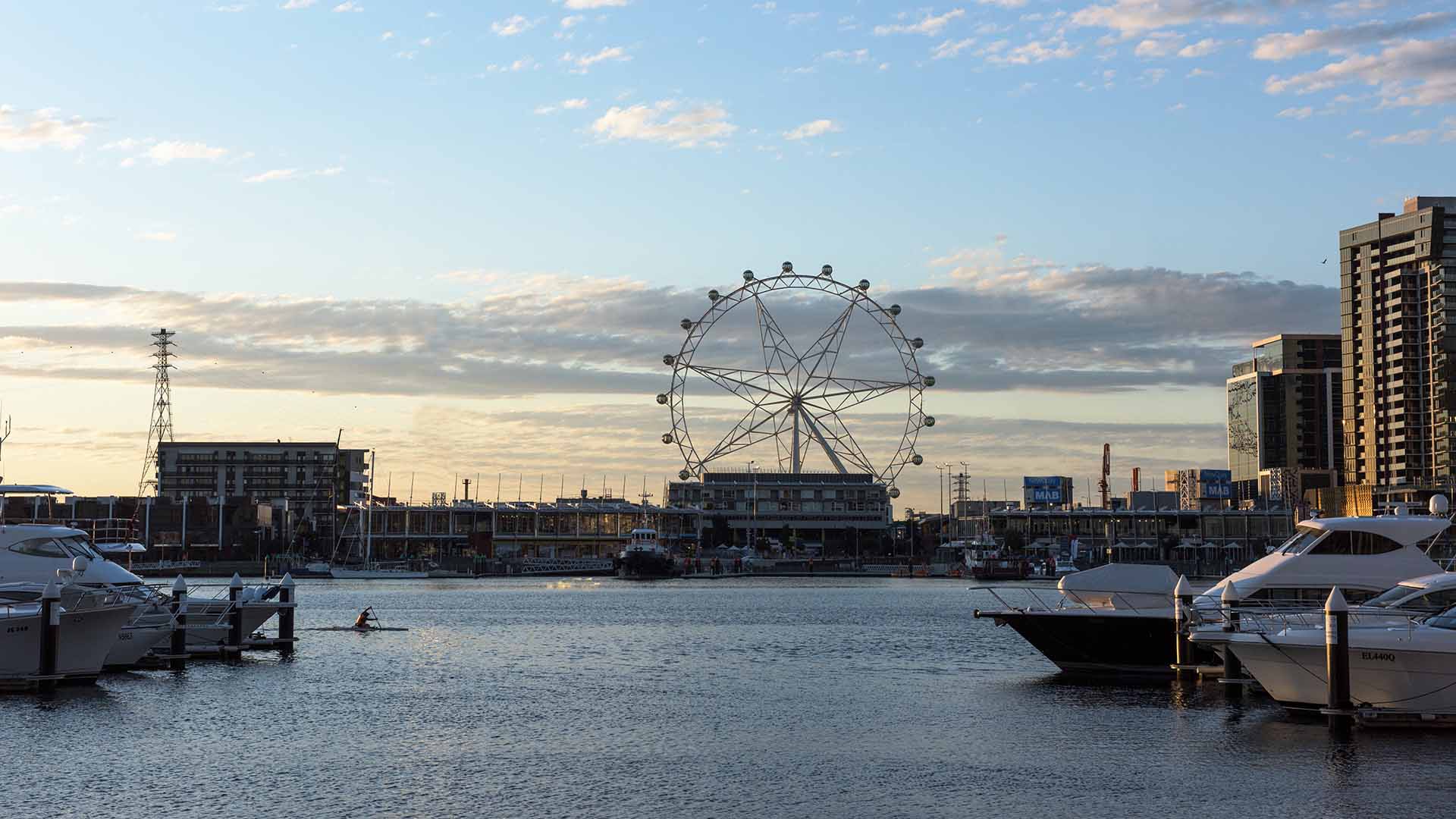 There'll be $5 million available — totalling more than 200,000 rebates — which means there's another important thing to take into consideration: it works on a first in, first served basis. So, heading out as soon as the scheme starts and submitting your claim for a rebate immediately afterwards is recommended, as Midweek Melbourne Money will only run until the funds are exhausted.
And, redemption-wise, you can likely expect it to run the same way as Melbourne Money did midyear. That involved getting cash back after you'd been to a hospitality venue, received an itemised receipt at the time of payment, then taken a photo of it and uploaded it to the Melbourne Money website. Within five working days, you then scored your rebate via a transfer to your bank account.
The scheme falls under the Victorian Government and City of Melbourne's $200 million Melbourne City Revitalisation Fund, which is all about helping get the city back into gear following the latest lengthy lockdown — and in this case, boosting weekday foot traffic.
As also just announced, another $10.4 million will go to other initiatives to support businesses, such as supporting outdoor trading and dining, and boosting the night-time economy. Also, $15.7 million is being put towards events, including an expanded Christmas Festival that'll start on Friday, November 12 — a fortnight earlier than usual.
And, more than $14 million will be used to enhance public areas — refreshing them with pop-up libraries and creative spaces, for instance — and $3.6 million is going towards giving city businesses an enhanced Business Concierge service that'll offer greater support for new businesses and also assist existing city traders with operating in these post-COVID times.
The Midweek Melbourne Money scheme kicks off on Monday, November 15. For more information, head to the City of Melbourne and Victorian Government websites.
Images: Emily Godfrey, Visit Victoria.
Introducing Concrete Playground Trips
Book unique getaways and adventures dreamed up by our editors