Where to Get a Glass of Steamy and Spicy Mulled Wine in Melbourne This Winter
Whether you like yours served in a teacup, flavoured with sticky date or poured with a shot of cognac, it's too cold not to order your wine (or cider) warm and spicy.
As the story goes, mulled wine was originally devised by the Romans who would heat their wine to try and shield their bodies from the extremely cold winters. Although heating has now been invented — hallelujah — this is a notion we can all understand. And now the cold weather is here, there's no denying we all could use a glass of the spicy beverage to thaw our fingers and warm our bellies.
With winter having rolled around quicker than ever, bars and pubs across the city have taken the traditional glüwein recipe and added their own — shall we say — spice to the steamy drink. And we are seriously grateful. Is there anything better than warming yourself up from the inside out with a nice glass of steaming hot mulled wine?
We don't want you to miss out on the best of the bunch, so we've put together a list of our favourite places to enjoy a glass of mulled wine or cider. It may be cold out there, but it's nice and warm in these joints.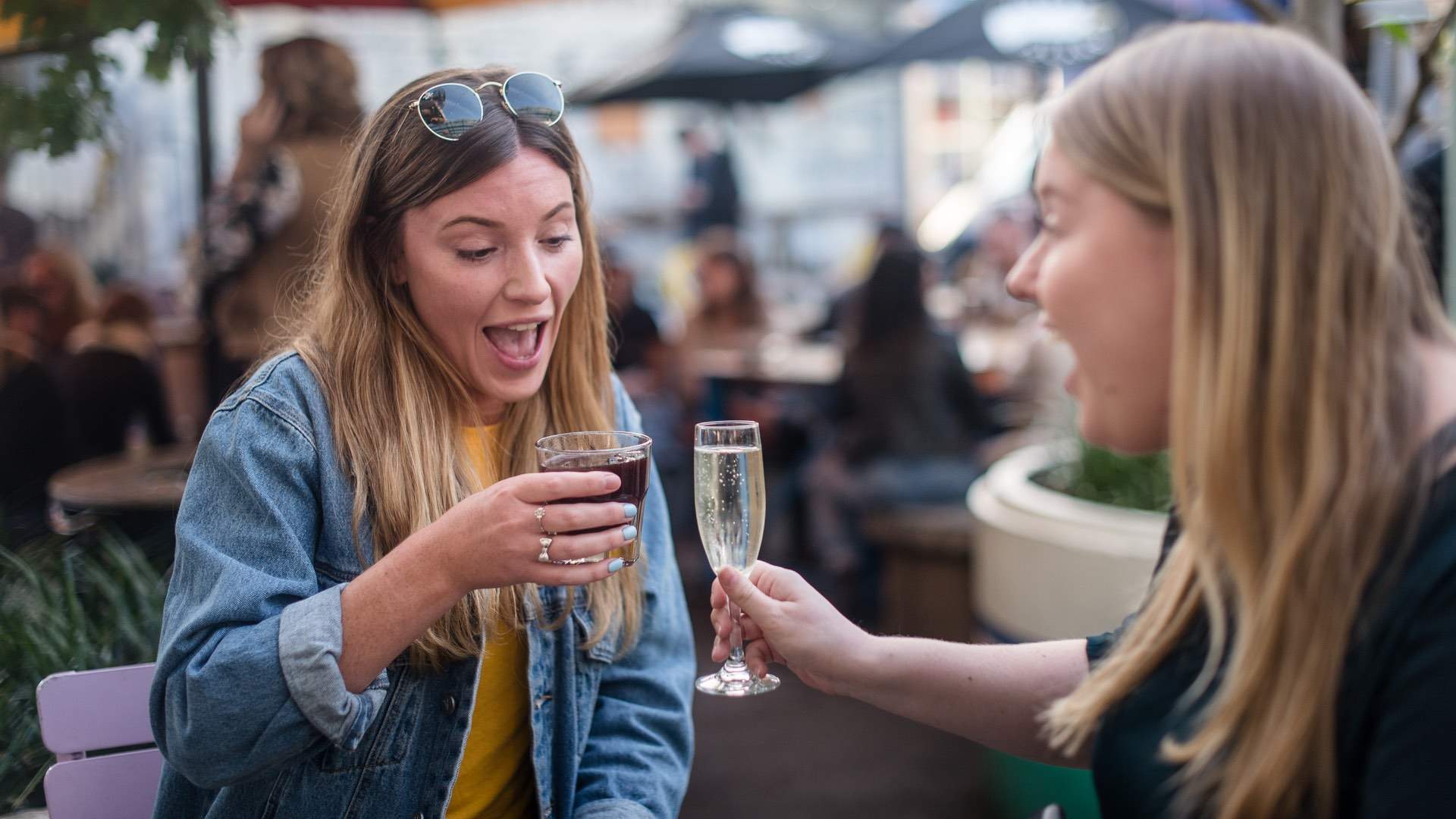 The only thing better than a glass of mulled wine is a selection of two different mulled wines. Here at Welcome to Thornbury, in — yep, you guessed it — Thornbury, you can take your pick between a cup of traditional mulled wine and a rotating flavour (both $9 a glass), which could be anything from mulled rosé to mulled cider and chilli-spiked mulled wine to sticky date or cherry. Yep, you may just have to go back numerous times so you can try them all.
The choices don't stop there, either, with the spacious venue is home to a range of food trucks, serving burgers, Nepalese momos, gluten-free doughnuts and vegan meatballs. There truly is something for everyone here, paired perfectly with a cup of your chosen mulled wine.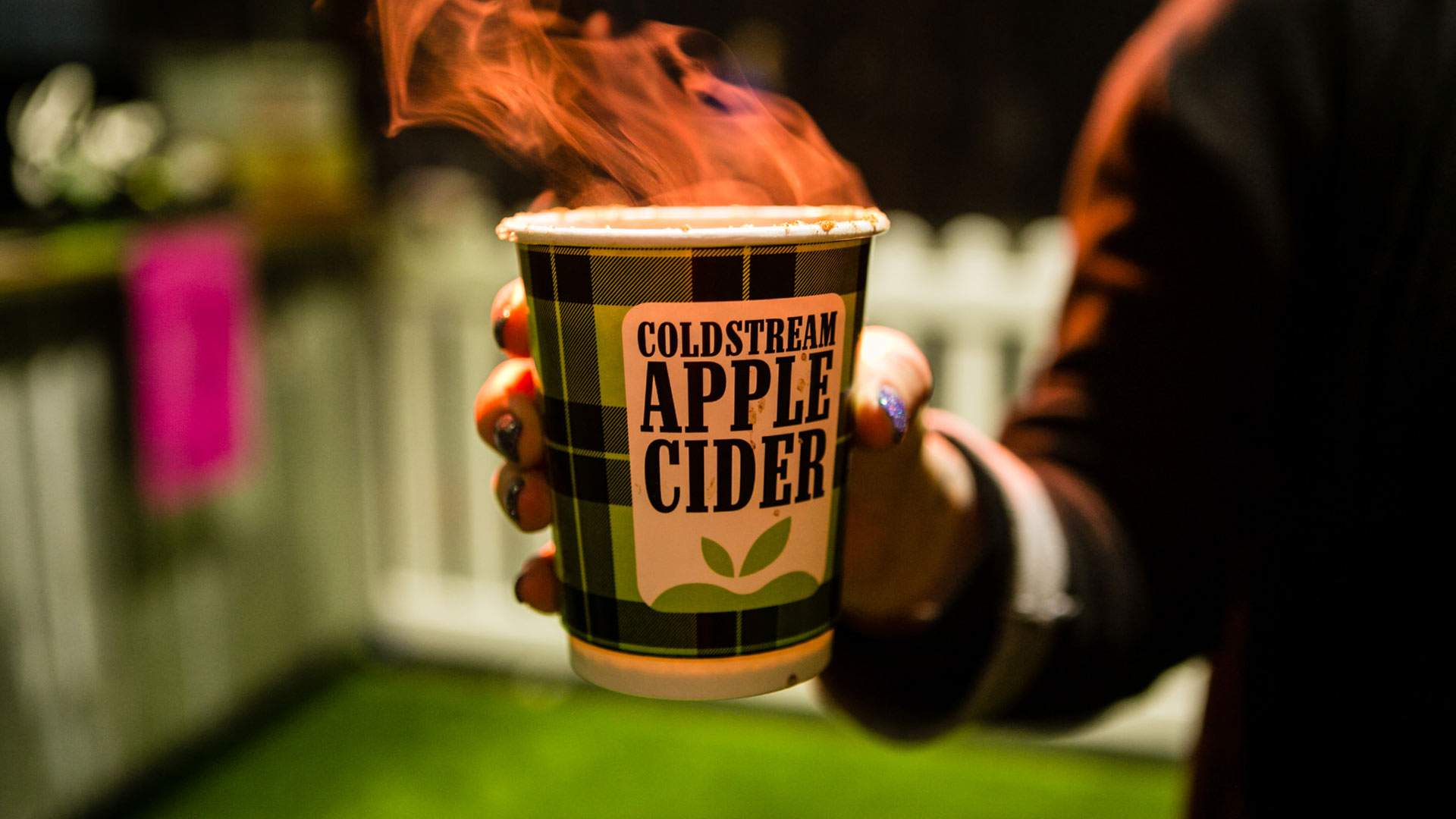 Running every Wednesday night throughout winter, Queen Victoria Market's Winter Night Market is one of the beacons of light on Melbourne's event calendar in a fairly glum cold weather stretch. As always, this year's market promises to not only brighten up your winter Wednesday nights, but to fill your hungry stomachs.
The 30-strong lineup of food stalls will send punters trekking across the world, eating the likes of traditional 400 Gradi pizza, pierogi, churro bowls with oozy hazelnut sauce and vanilla ice-cream and That's Amore's legendary pastas, which are tossed in a parmesan wheel before landing on your plate.
Of course, there'll be mulled wine by ReWine and steaming hot cider from Coldstream to warm your belly and hands as you browse over 50 design and specialty stalls, too.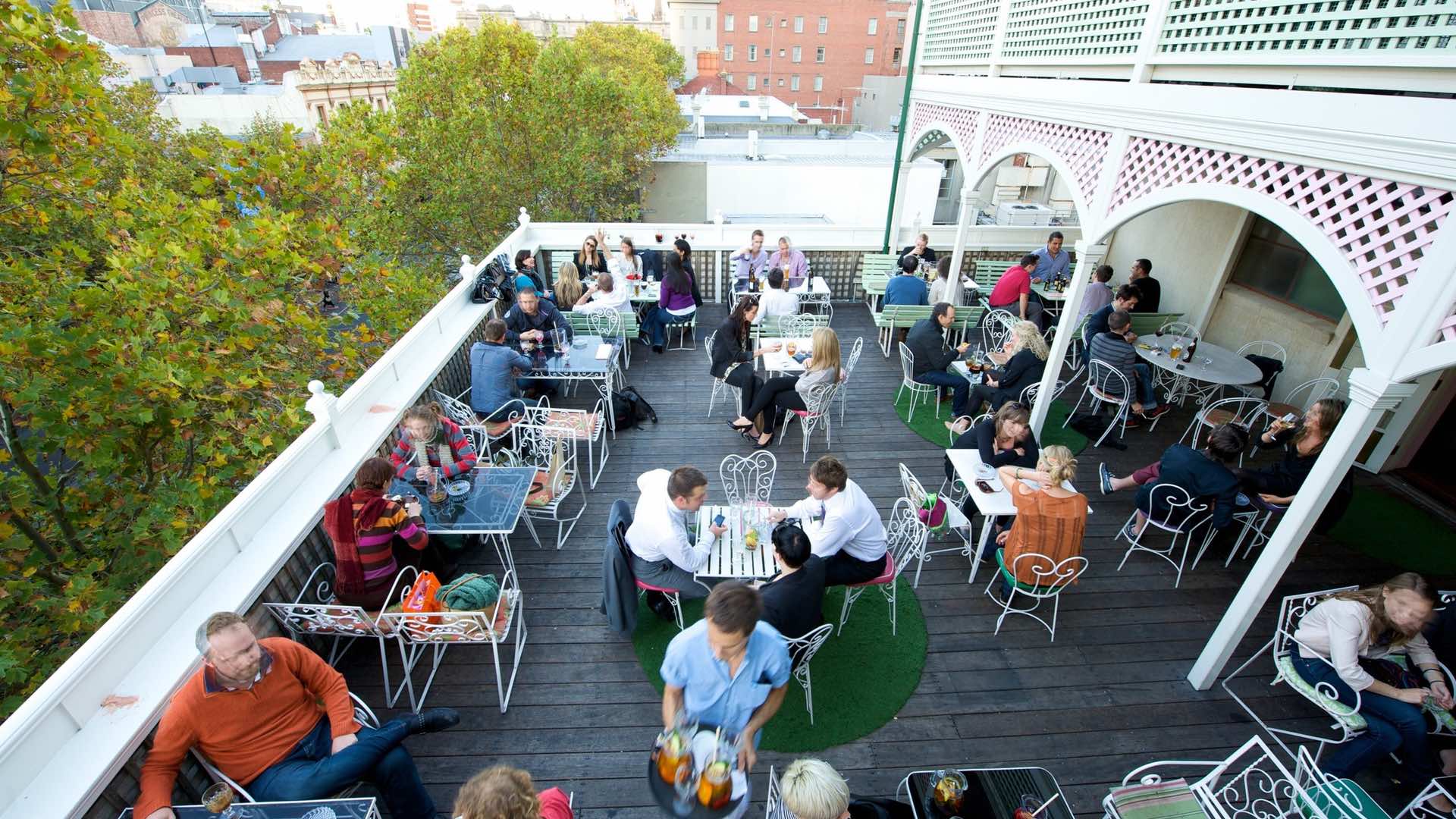 Located in the heart of the city, Madame Brussels knows how to make a drink, and its mulled wine is no exception. The rooftop bar's mulled wine comes piping hot in an adorable teapot and tea cosy — with sizes for one ($20), two ($40) or four ($60) — laced with winter spices and finished with strong flavours of strawberries and peaches.
You can sip on this one at your leisure, as the teapot keeps it nice and warm, and enjoy the heated rooftop and blankets on offer. This over-the-top bar will have you feeling fancy as pie as you get spicy in the sea of pink.
When the colder months come to Melbourne, Common Man, located along South Wharf, is ready for it. It transforms its outdoor area into a 'fire garden' complete with lots of fire pits and enough booze to heat tummies down to toes. So, it's no surprise then that they're also got a stellar mulled wine offering.
In true Common Man style, no ordinary mulled wine will do, either — the folks here have gone for a rum take on the beverage. For $9 a glass, you can sip on a steamy drink made with 19 Crimes Shiraz rum-aged wine mixed in with a selection of spices including star anise, cinnamon, nutmeg and raisins, just to name a few.
If you're peckish, you can pick something off the $10 fire garden food menu, which features the likes of arancini, meatballs, grilled chorizo and risotto.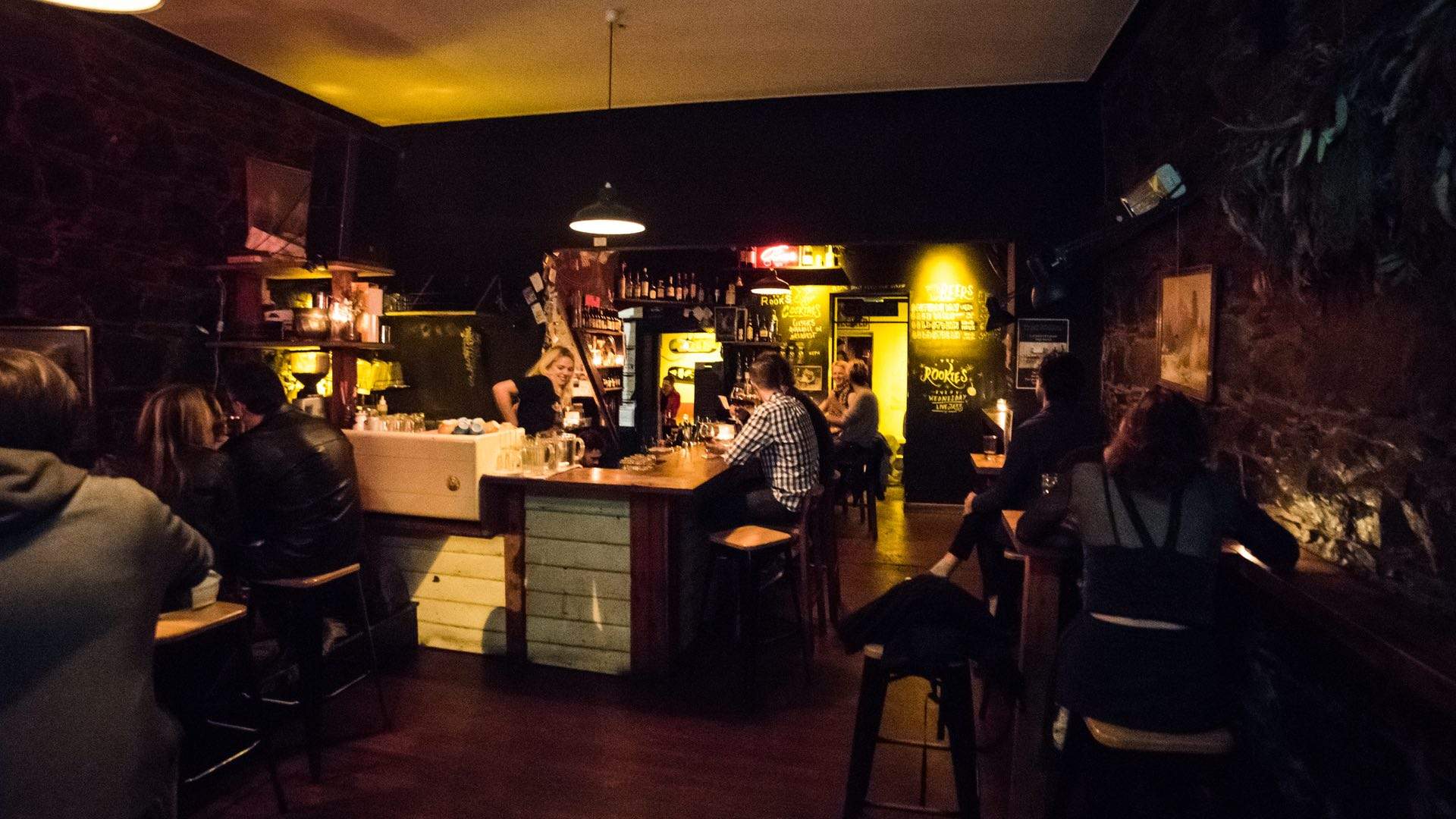 If you're feeling like taking your mulled wine up a notch, head into The Rooks Return on Brunswick Street. Here, the bar staff will offer up your glass with your choice of an added shot of either cognac, cherry liqueur or fireball. It's just as boozy as it is delicious. You'll be handing over $5 for a cup, $9 for a mug and $13 if you want the added kick.
This small bar will have you feeling right at home in no time. On your way to a table or large booth, grab one of their board games, burrowed in among its assortment of knick-knacks, and play Uno or Connect Four as you sip away. At any moment somebody might start to play to the piano in the front or jump on the vinyl decks in the back. Be warned, though: once you nestle in here, it's hard to leave.
RIVERLAND BAR, CBD
Whether you're finishing up the work day, about to head out for a night on the town or looking for a new date night location, Riverland Bar provides the perfect stop to indulge your mulled wine cravings.
Made from Australian cabernet merlot and cognac, the waterside bar's take on mulled wine is not short on booze or spice. Plus, the best bit is you'll be enjoying a mug for no more than $10 a glass.
While the urban beer garden is outside, with the heaters blasting and mulled wine steaming, you won't even notice when the temperature drops below single digits.
Top image: Welcome to Thornbury.
Concrete Playground Trips
Book unique getaways and adventures dreamed up by our editors