Now Open: A 2500-Square-Metre Urban Rooftop Farm and Glasshouse Cafe in Burwood East
Crowning Burwood Brickworks, Acre is home to two sky-high eateries, working bee hives, worm farms, a quail coop and herb and veggie gardens.
Burwood East might not be the first place that comes to mind when talking about the most sustainability-focused and forward-thinking architectural projects in Melbourne. But, the re-opened Acre is looking to change that.
After a few COVID-induced opening and capacity hiccups, Acre is now home to a functional, sprawling 2500-square-metre rooftop farm and two eateries, situated at the top of Burwood Brickworks. The crown of the unassuming suburban shopping centre, Acre boasts working bee hives, worm farms, a quail coop, gardens, herbs and vegetables. There are future plans for a sky-high chicken hutch, too.
Boasting both the Glasshouse cafe and Farmhouse restaurant, the majority of fresh produce is grown on-site and supplemented with ethically-sourced produce. The evening menu at Farmhouse is focused on showcasing fresh, seasonal ingredients. Expect a light, house made ricotta with charred zucchini and asparagus; or a local snapper crudo with watermelon three ways to start.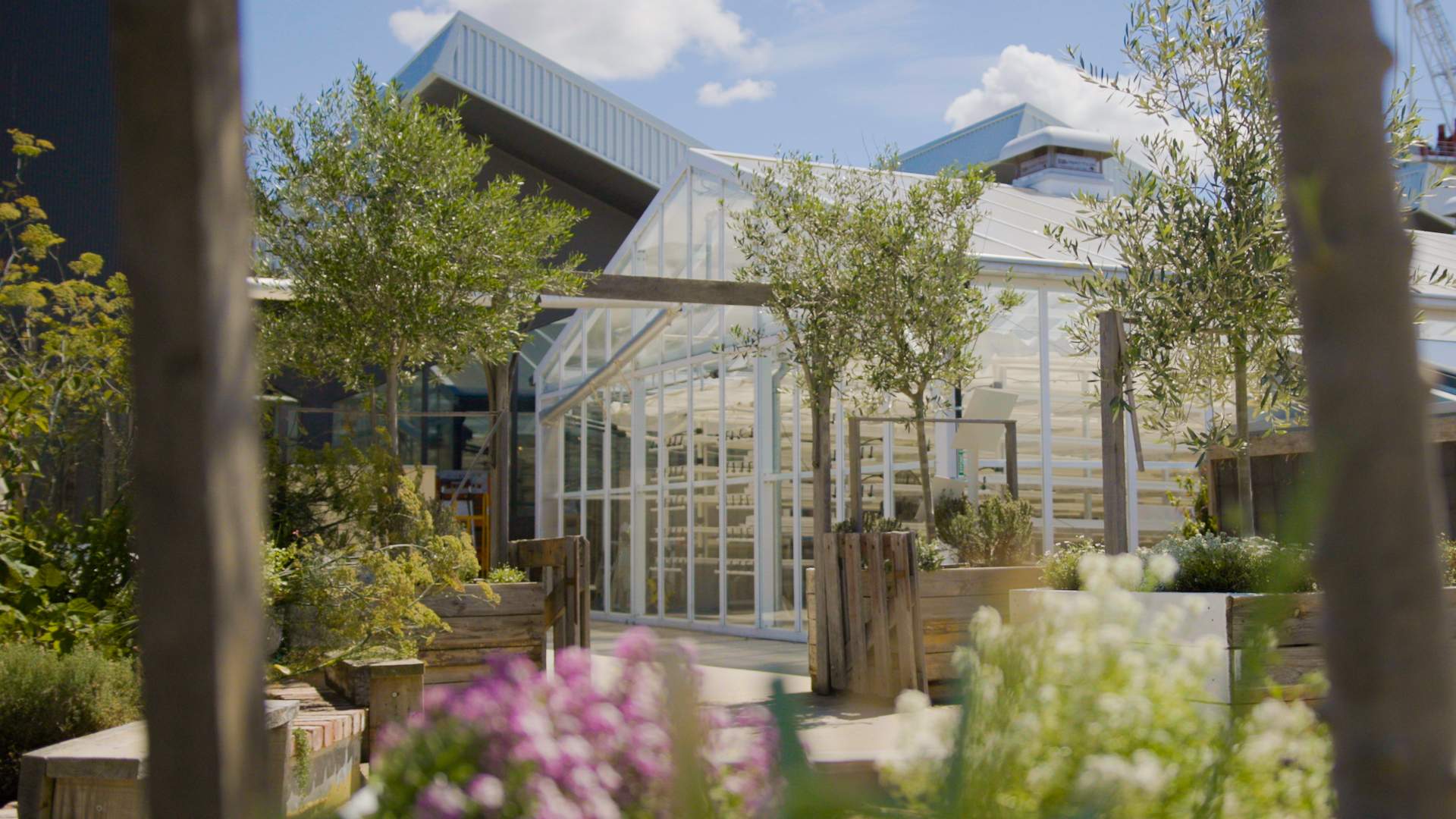 Mains tend towards a pesto casarecce with fresh tomatoes and pangrattato, and a tender braised lamb neck served with a summer green salsa.
The lineup at Glasshouse cafe ranges from smoked salmon on warm rye, chicken wings and toasted vegetarian paninis.
If you're wondering how they're cultivating a flourishing space atop a shopping centre — green thumbs, take notes. The natural soil created from clay, sand, coconut fibre and compost is specially-engineered as a sustainable and lightweight product to accommodate for rooftop weight restrictions.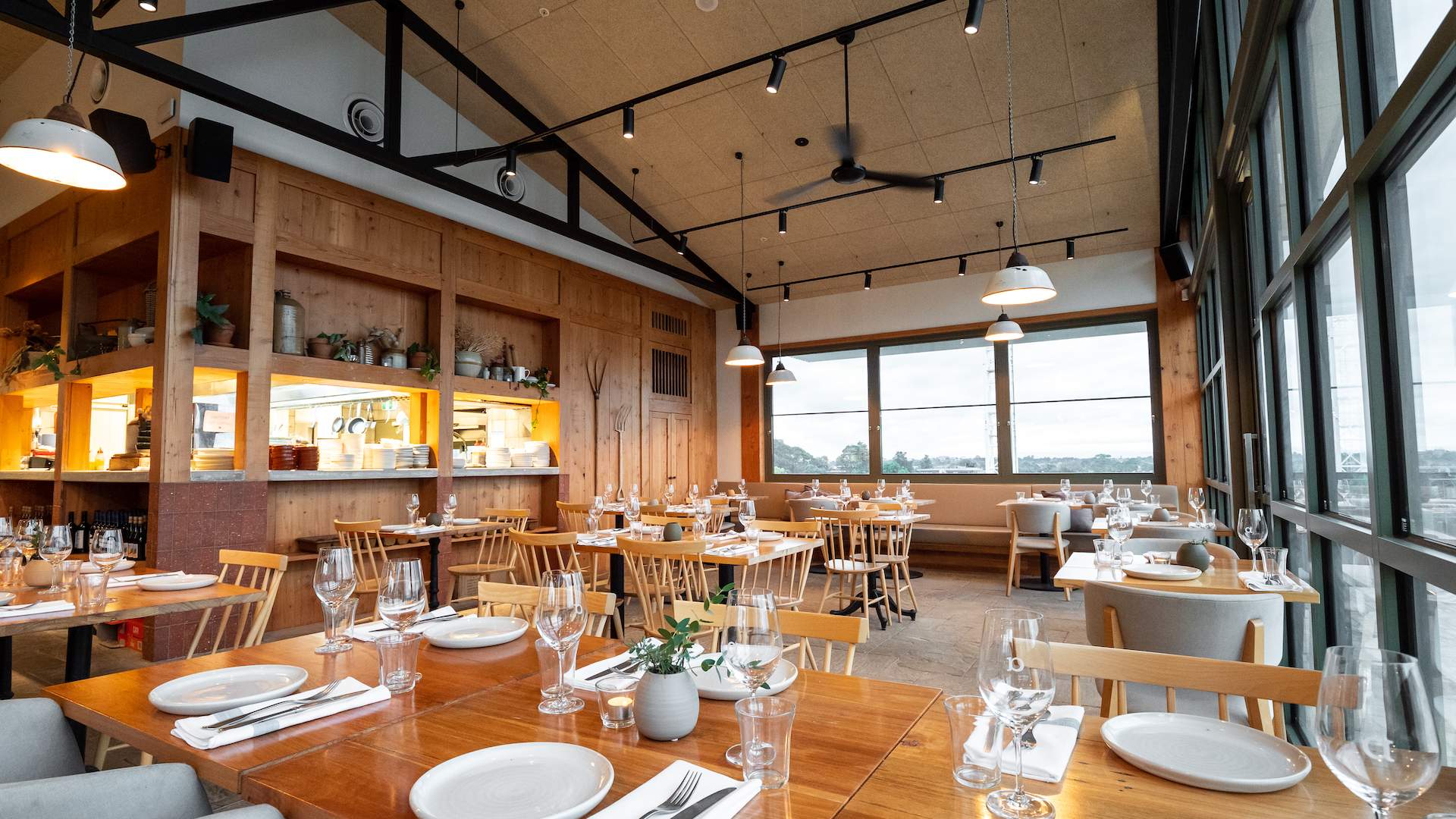 Quite adorably, quails are raised for their eggs only and are fed beans, peas, melon pulp, leafy greens, oats and barley. On particularly sunny days, the birdies are given water misters and ice to keep cool.
The Acre team also hosts events, weddings, tours, workshops and cooking classes. You can keep an eye on the latest events and activities coming up via their Instagram.
Farmhouse restaurant is open for dinner Thursday–Saturday from 5.30pm–9pm and Sunday from 11.30am–3pm. Glasshouse cafe is open Monday–Sunday from 8.30am–4pm.