FOOD & DRINK
San Churro's Indulgent New Dessert Snack Packs Pair Churros with Apple Pies and S'mores
It has also launched a new range of hot chocolate bombs that come filled with marshmallows, mini Oreos and Milo.
If spending more time indoors this winter has you craving all things sweet and comforting, that's understandable. As the world keeps reacting to the COVID-19 pandemic more than a year later, pining for sugar and whatever makes your tastebuds happy is a completely natural response. Enter San Churro's new range of winter snack packs, which are all about pairing its eponymous dish with other dessert favourites.
Last year, the nationwide chain has launched a retro-influenced range of churro snack packs. This year, it's adapting the concept to include tried-and-tested sweet treats. So, each kit combines churros — aka long, thin, fried-dough pastries — with something else that'll get your mouth watering. Think: apple pies and s'mores.
Each pack comes with mini churros, whichever other dessert is in the spotlight, and your choice of drizzled white, dark or milk chocolate. The apple pie version also includes vanilla ice cream, while the s'mores kit has both cookie butter s'mores and toasted marshmallows. There's a third variety, focusing on jam doughnuts, too — but, given their similarity to churros, they come solo, in balls, then topped with strawberry coulis, vanilla custard and strawberries.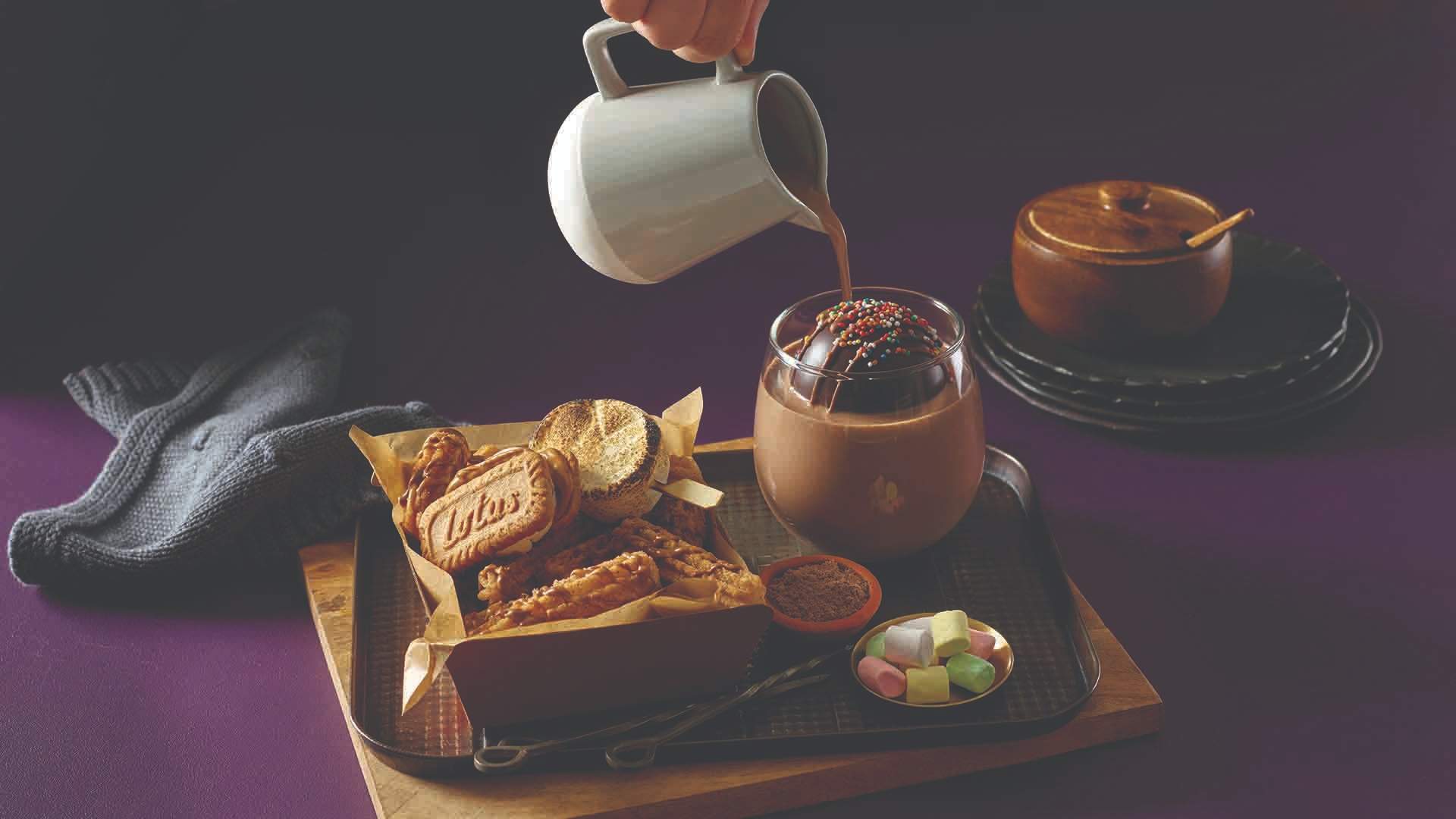 The new packs are available in-store now, including for takeaway; however, they're just part of the chain's new winter menu. It's also serving up hot chocolate bombs, but you have to consume them onsite — so, for now, Sydneysiders and Melburnians can't enjoy them during lockdown.
What's a hot chocolate bomb? It's a ball of chocolate that comes filled with marshmallows, mini Oreos, or cocoa cereal and Milo. Again, you can choose between white, dark or milk chocolate — and then you pour hot milk over the top and get sipping.
San Churro operates 13 stores in New South Wales, nine in Victoria and ten in Queensland, as well as 14 in Western Australia and three in South Australia.
San Churro's new winter snack packs are available now. For further information, visit the chain's website.
Published on July 19, 2021 by Sarah Ward