FOOD & DRINK
The Best Bars with Fireplaces in Melbourne
Warm up with a few fireside bevs at these cosy bars and heritage pubs.
The Best Bars with Fireplaces in Melbourne
Warm up with a few fireside bevs at these cosy bars and heritage pubs.
---
Nothing counteracts Melbourne's frigid winter weather like drinking a glass of red or an old-fashioned by a roaring open fire. But most pubs — and the Metropolitan Fire Brigade — don't take too kindly to people lighting up their furniture, so you'll have to stick to drinking dens with built-in fireplaces.
These venues will let you fill your belly and defrost your toes by a fire — and help you avoid those pesky arson charges. The only bad thing about these situations will be when you have to go head home.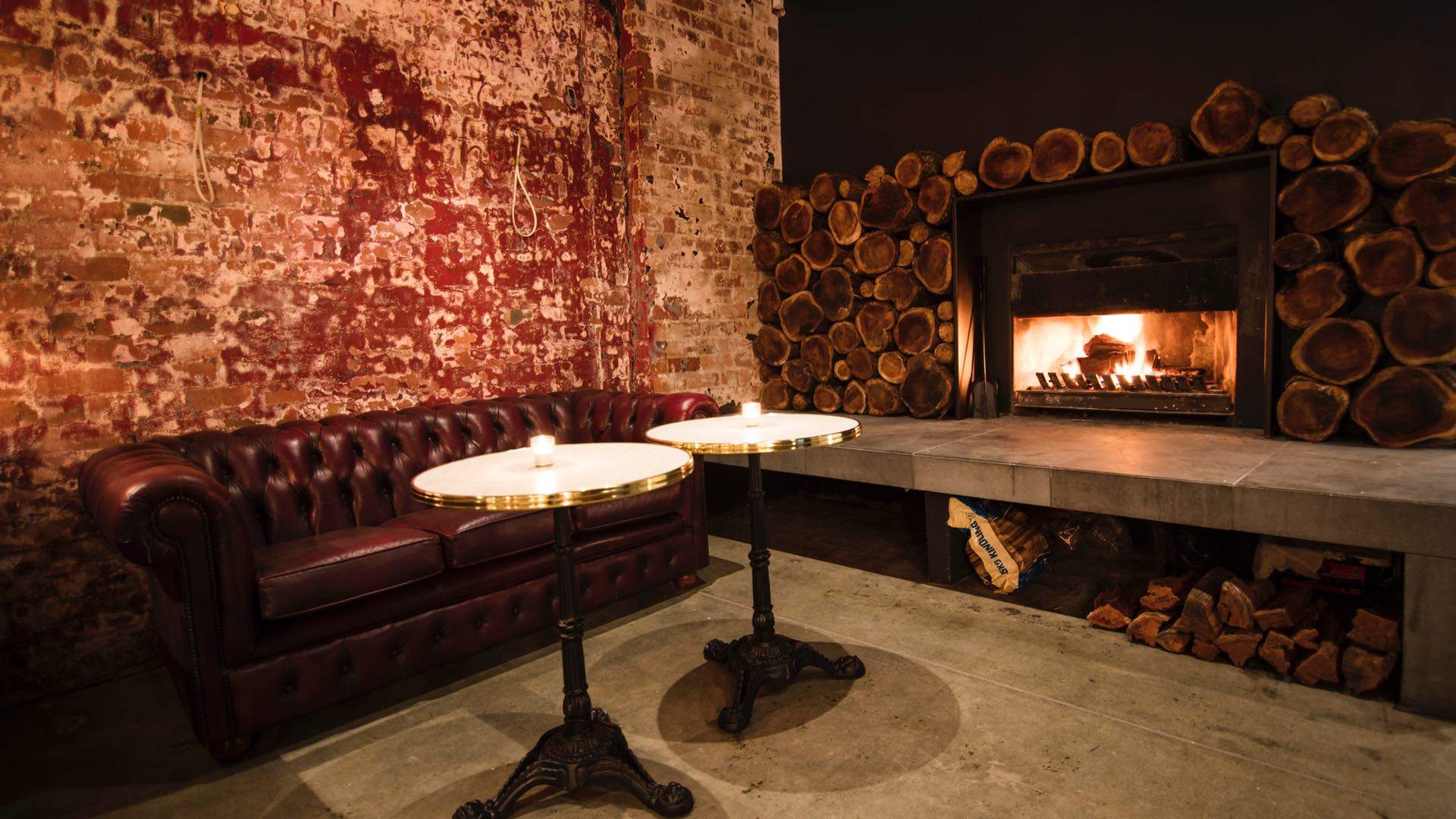 Neptune Food and Wine, as its name might suggest, has the latter. It also has a fairly impressive collection of empty wine bottles lining the window ledges down the back of the restaurant and a fireplace. Nab a spot on the leather sofa downstairs to reap its warmth, otherwise huddle nearby next to the wine wall or in one or the atrium-style booths. On cosy afternoons we recommend a plate of charcuterie and cheese, or a bowl of spaghetti. Paired with a glass of Margaret River shiraz, it's the ultimate winter dish.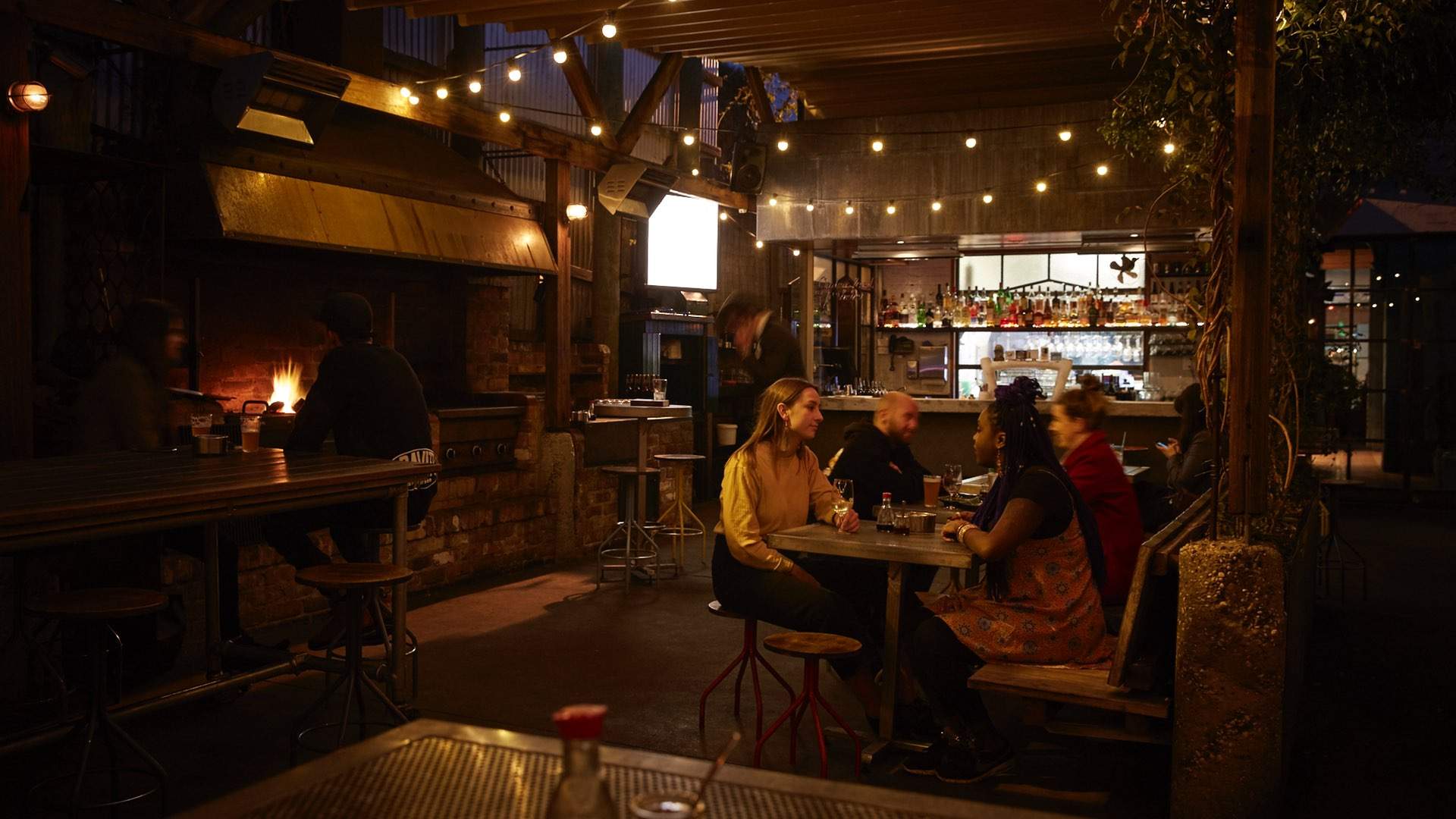 Tucked away under Victoria Park Railway Station, the roaring fire in this converted Abbotsford apothecary is the perfect cure for all your winter woes. The Jr. Morse takeaway window does a roaring coffee and breakfast trade with early morning commuters, but the real fun starts later on. Comfy couches and ottomans surround the open fireplace, and are the perfect spot to chow down on what we've already dubbed one of the best value beef burgers in town. As for beer, Dr. Morse recommends pairing it with a shot of whiskey. And you should probably listen to him — doctor's orders and all.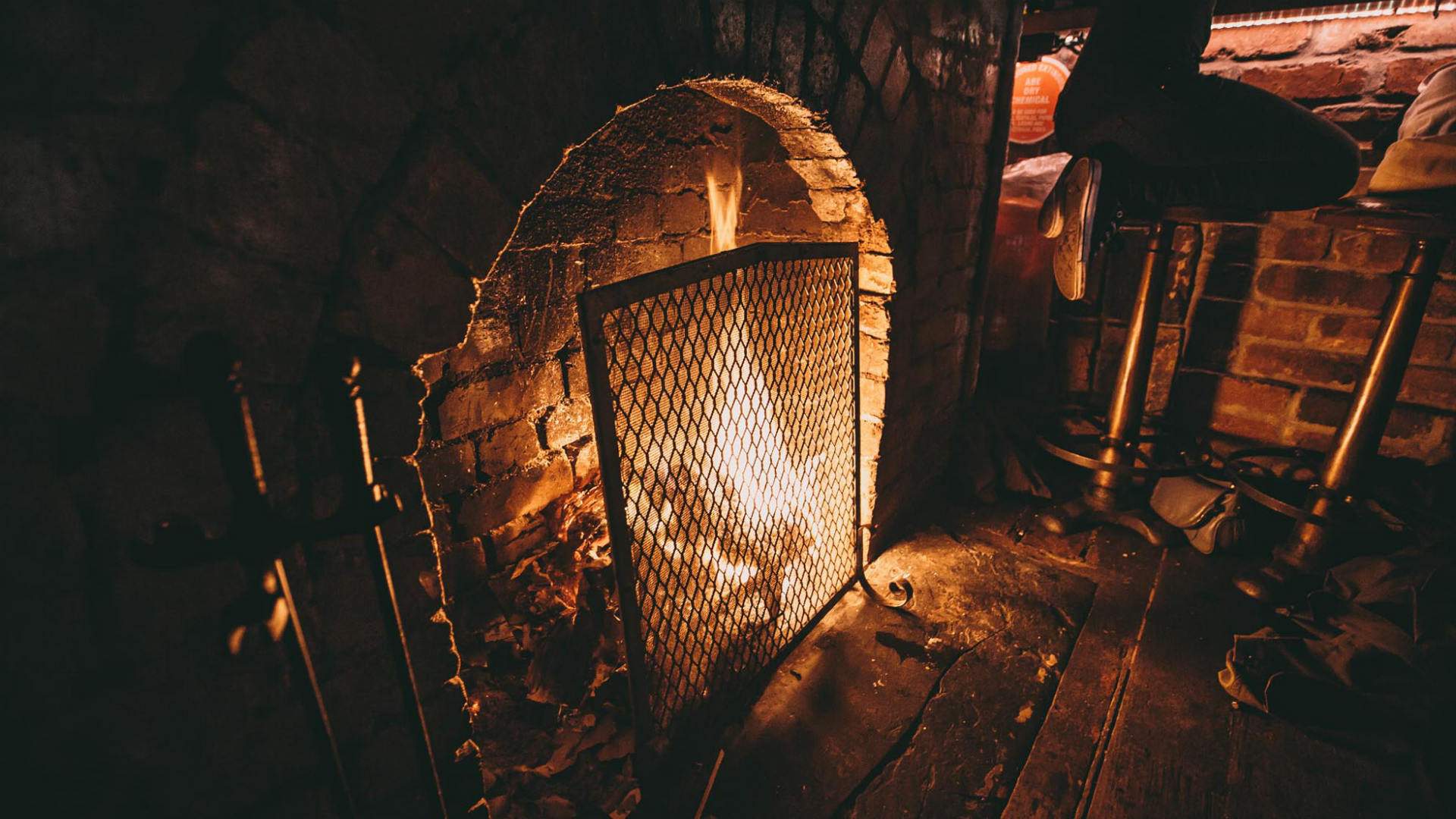 FERDYDURKE, CBD
Ascend from the rowdiness of Section 8 on Tattersalls Lane and you'll be rewarded with some cosiness above Chinatown at Ferdydurke. While things get loose up here too, it's also very cosy — in large part due to the fireplace nestled into the back corner. Pull a stool up nice and close while you nurse a glass of pinot and perhaps a jalapeño and cheese toastie.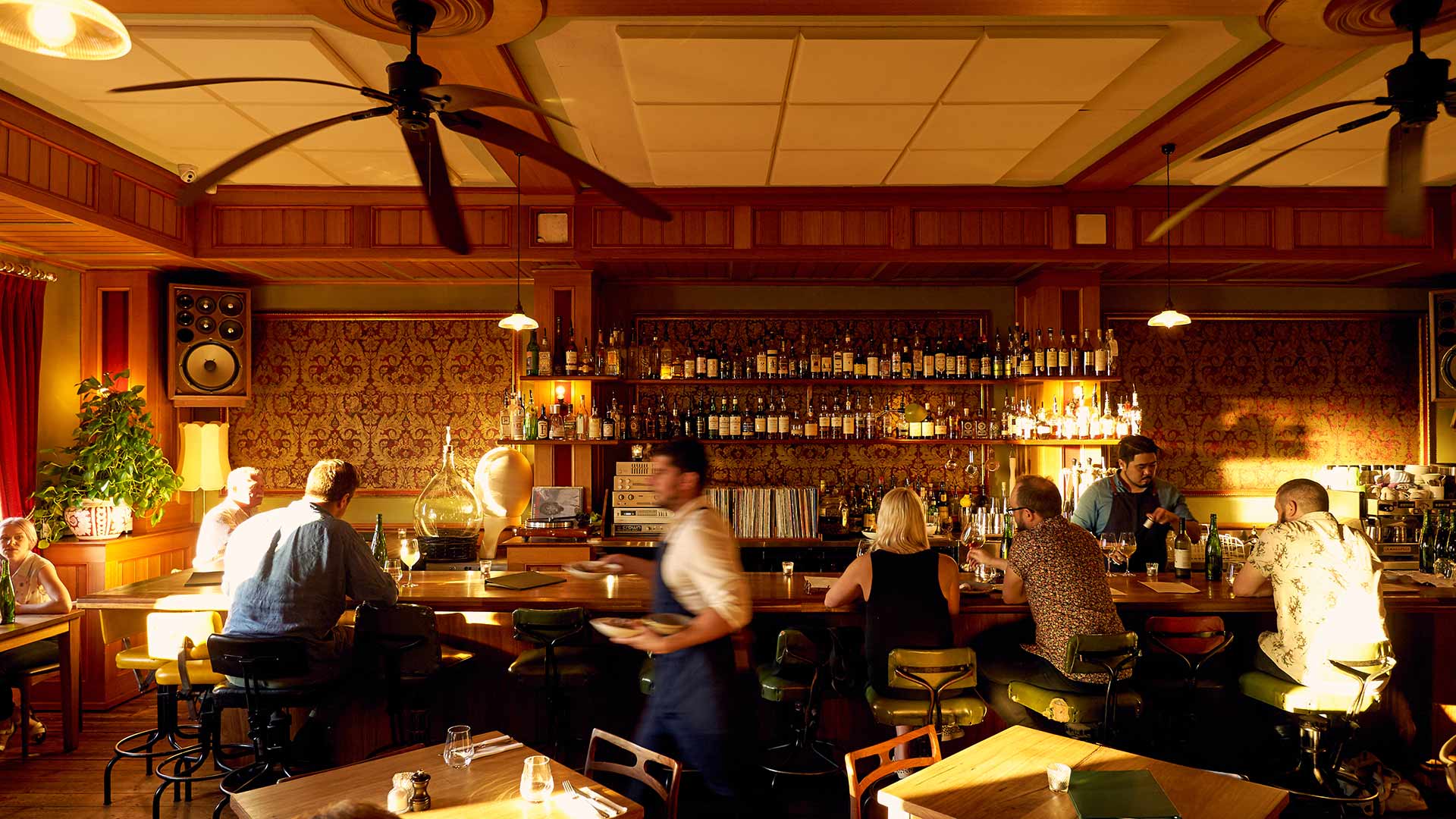 Any trip to this Fitzroy North gem is nothing but an absolute pleasure, but it's best when its fireplace is roaring. Neighbourhood Wine is open every night of the week, so any chilly eve is the perfect time to pull up a perch at the bar for a bottle of wine and some snacks. Or, head in on Sundays for the roast lunch — for $40 you will receive an entrée and dessert as well. After that, stick around for a game of pool on their massive billiards table, or kick back and listen to whatever vinyl is spinning.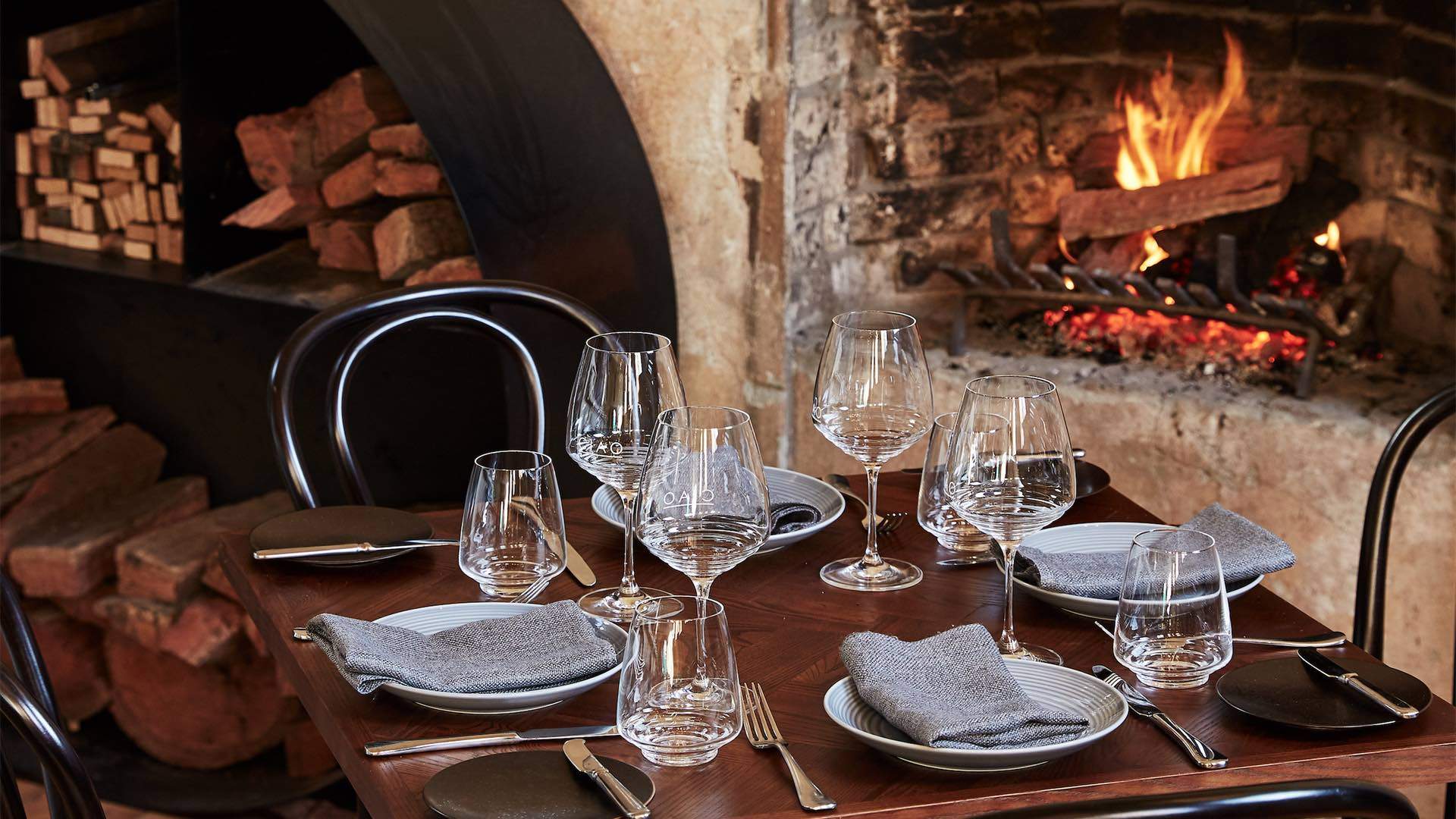 Once a modest but respectable Italian eatery on Bay Street, Port Melbourne, Ciao Cielo has taken things up a notch with its brand new digs. In late May, the fine diner reopened in Port Melbourne's courthouse, following $1.5 million makeover to the 1860s building. It has soaring ceilings and heritage features now offset by New York-style booth seating, striking marble bars and — most importantly — cosy fireplaces. Next to the fire you can take the fine dining route for a menu of modern classics, like the king prawn risotto with bisque and marjoram gremolata, a Sardinian-style goat leg with polenta, and the Tuscan-inspired, 1-kilo grass-fed Florentine steak. They're backed by plenty of old favourites, with the kitchen's flair for house-made pasta shining through in dishes like the squid ink linguini and a bolognese ragu with tagliatelle. Meanwhile, the adjoining bar is dishing up a more casual affair within a 150-seat Amalfi-inspired marquee covered in fairy lights, which is next to the main dining room.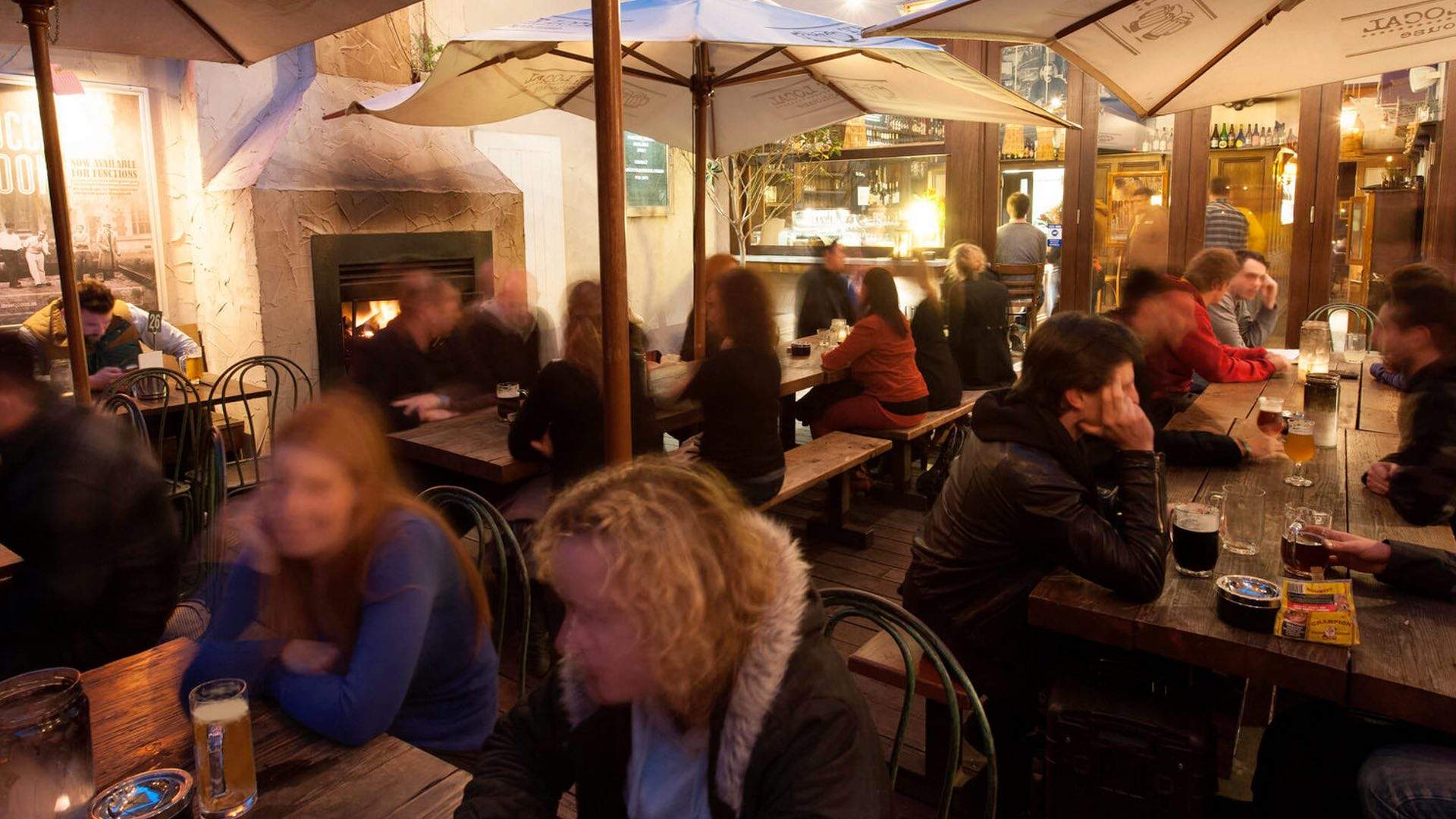 THE LOCAL TAPHOUSE, ST KILDA
We've long been an advocate of St Kilda's Local Taphouse, with the European-style tavern scoring a spot on our list of Melbourne's ten best craft beer bars. This Carlisle Street institution truly is one of the must-visit locations for draught lovers, rotating through more than 400 different beers a year. Whatever they're tapping this week, there's no better place to enjoy it than by the outdoor log fire that warms up the Taphouse's spacious rooftop beer garden. They've also got a second, indoor fireplace downstairs, for when the weather turns sour. And there's even an indoor bocce court.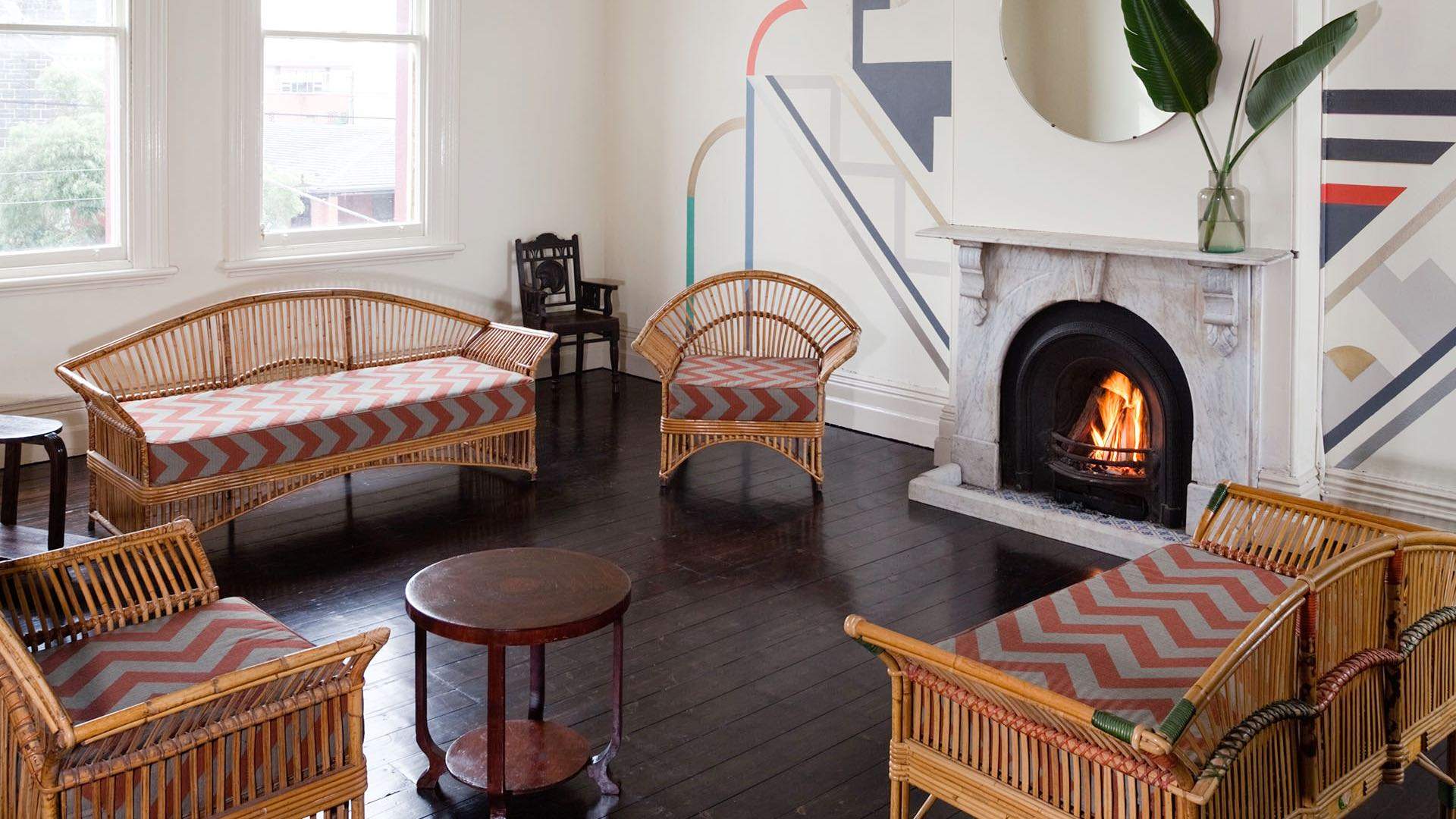 THE RETREAT, BRUNSWICK
A point-of-call for any true Northside denizen, this Sydney Road icon can lay claim to one of the nicest beer gardens in Melbourne. It's also got a hearty dinner menu, nine different beers on tap, and is arguably one of the best places to catch up-and-coming local bands. Basically, it's a great place even without the crackling fire — with it, there's really no reason to ever leave. And if you ever do need a change of scenery, just head upstairs to the Amelia Shaw Saloon, complete with fireplace of its own.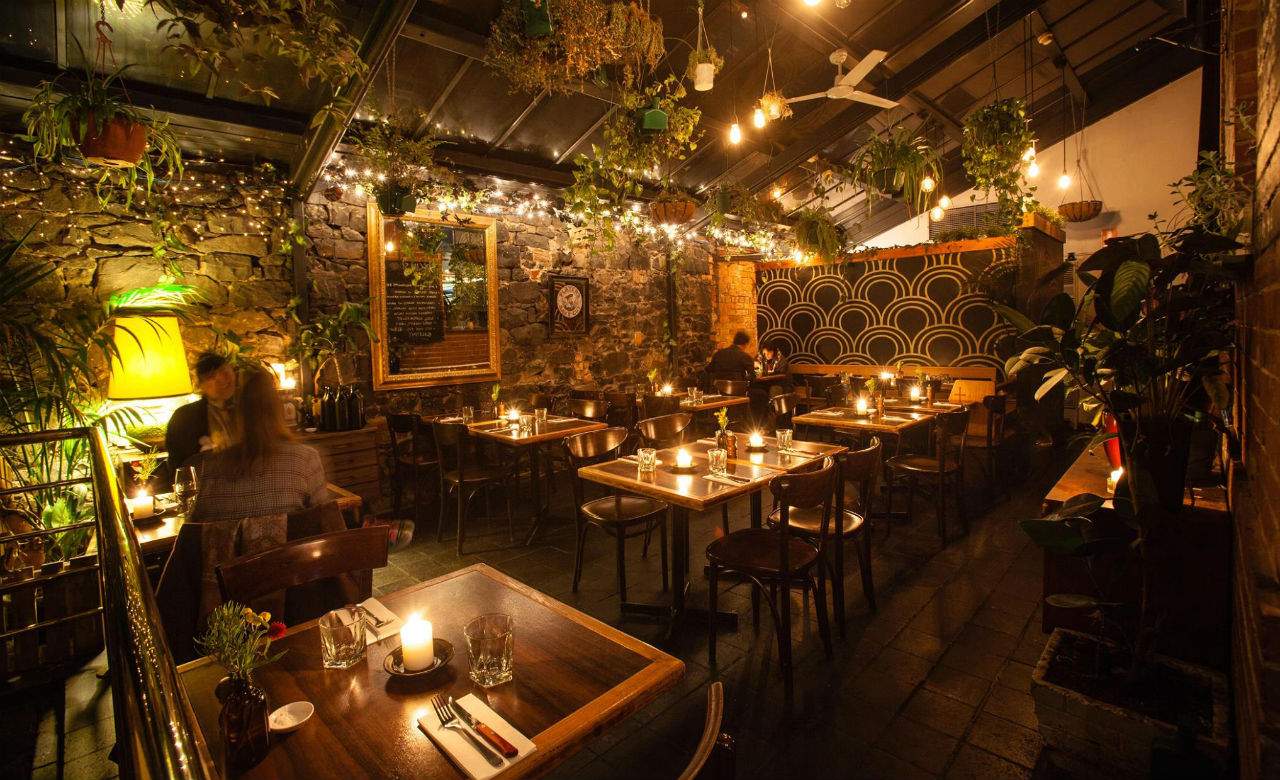 THE GRACE DARLING HOTEL, COLLINGWOOD
The Grace Darling has been a staple of Smith Street for a long, long time — built in 1854, it's apparently the second oldest pub in the city. Regulars will have clocked plenty of hours knocking back drinks in the footpath beer garden out front, but with the weather the way it is, we'd rather be indoors near one of the two blazing fires. The food is classic pub fare on the fancy side, while the candlelit bar has a dozen local draughts on tap. Add to that an atrium restaurant out back plus two separate bandrooms, and it's clear why the Grace is still standing after all this time.

Here's one that basically has it all. The Tipsy Cow Malt and Vine Co. in Port Melbourne boasts squashy couches, sports on the telly, plenty of great whisky and, most importantly, a toasty fireplace. Oh, and a whole lotta dogs.
The dog-friendly has a solid whisky selection that'll warm you up from the inside while fire fire defrosts your toes. It's one of the only places you can enjoy a Talisker 18-year-old or a Macallan Sienna in the company of your pup. Don't have furry mate of your own? Grab a drink and head out back anyway — you're guaranteed some wet nose kisses from The Tipsy Cow mascot and resident pooch, Nisha.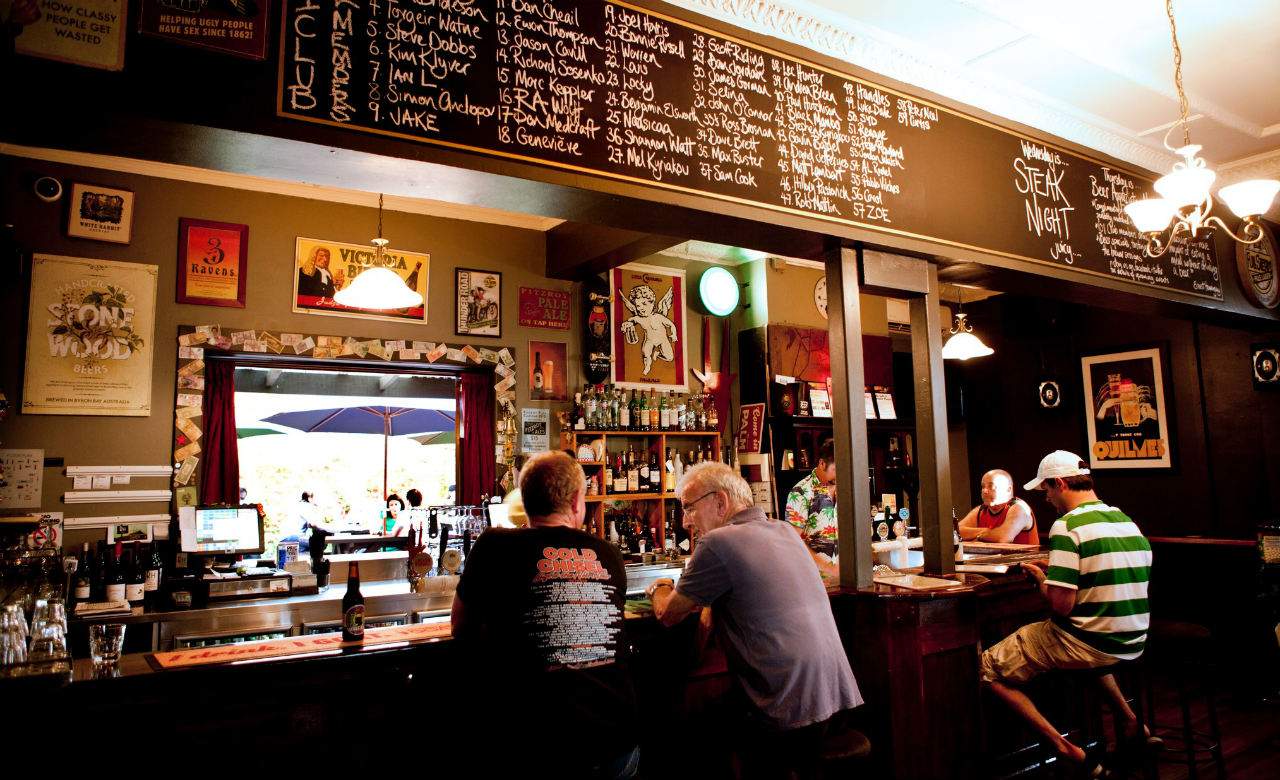 A mere 50 metres removed from the hustle and bustle of Brunswick Street, The Rainbow Hotel is a personal favourite. Its enormous undercover beer garden (complete with pool table) is a great place to while away a lazy afternoon — especially when you're also ballooning on their spicy buffalo wings with blue cheese sauce. If things get too chilly come nightfall, you can toast your outsides by the fireplace, while warming your insides with any of 100 different beers. A great live music lineup is just the icing on the cake.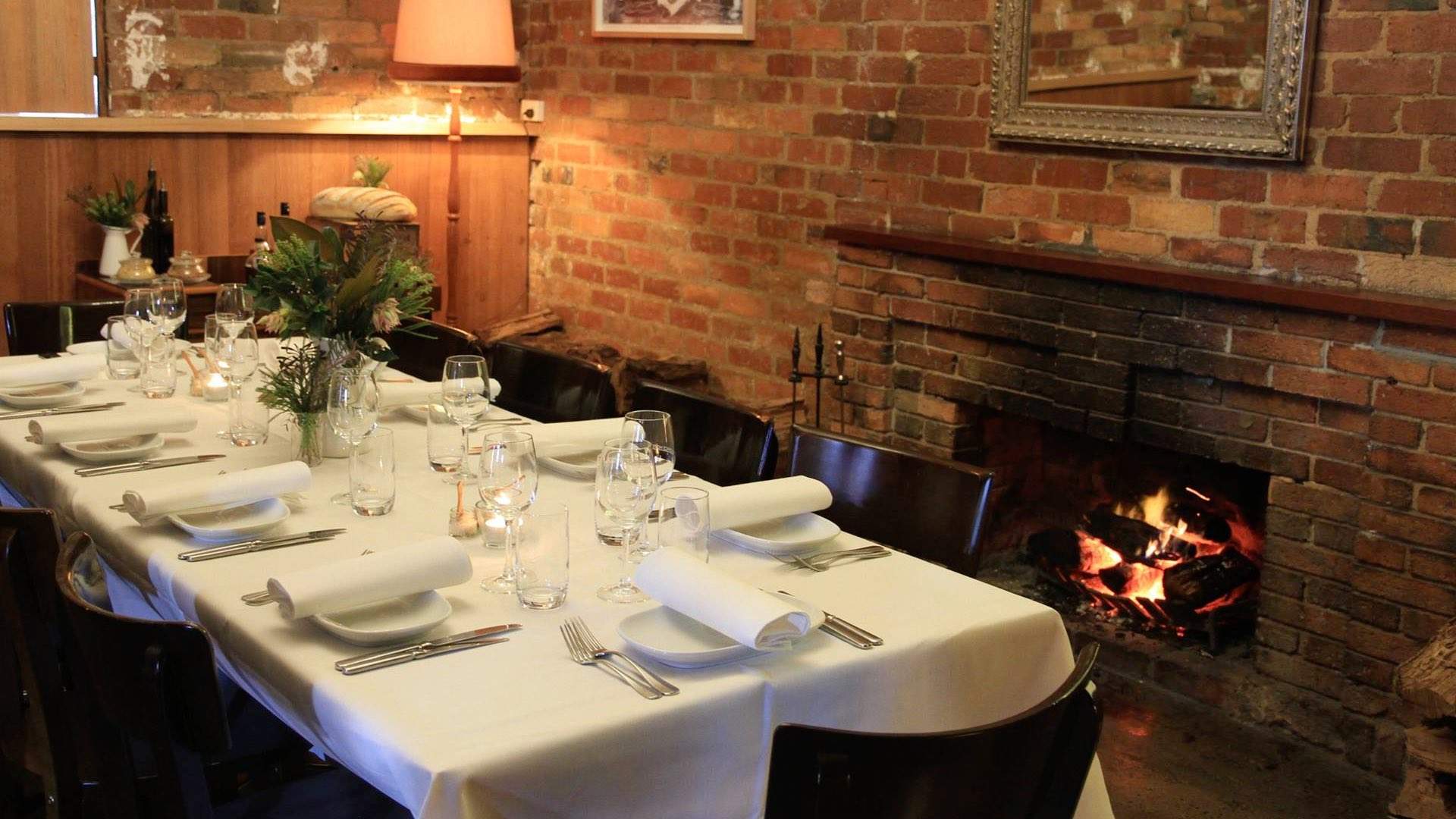 The Post Office Hotel is a well-rounded gastropub experience, complete with bandroom, large terrariums atop tables and a cracking open fireplace. The menu is well-priced and tasty, and includes everything from pork schnitties to mushrooms and polenta to potato gems. If that all sounds a little too much for you, the bar next door offers a more humble experience — and, yes, it has a fireplace, too.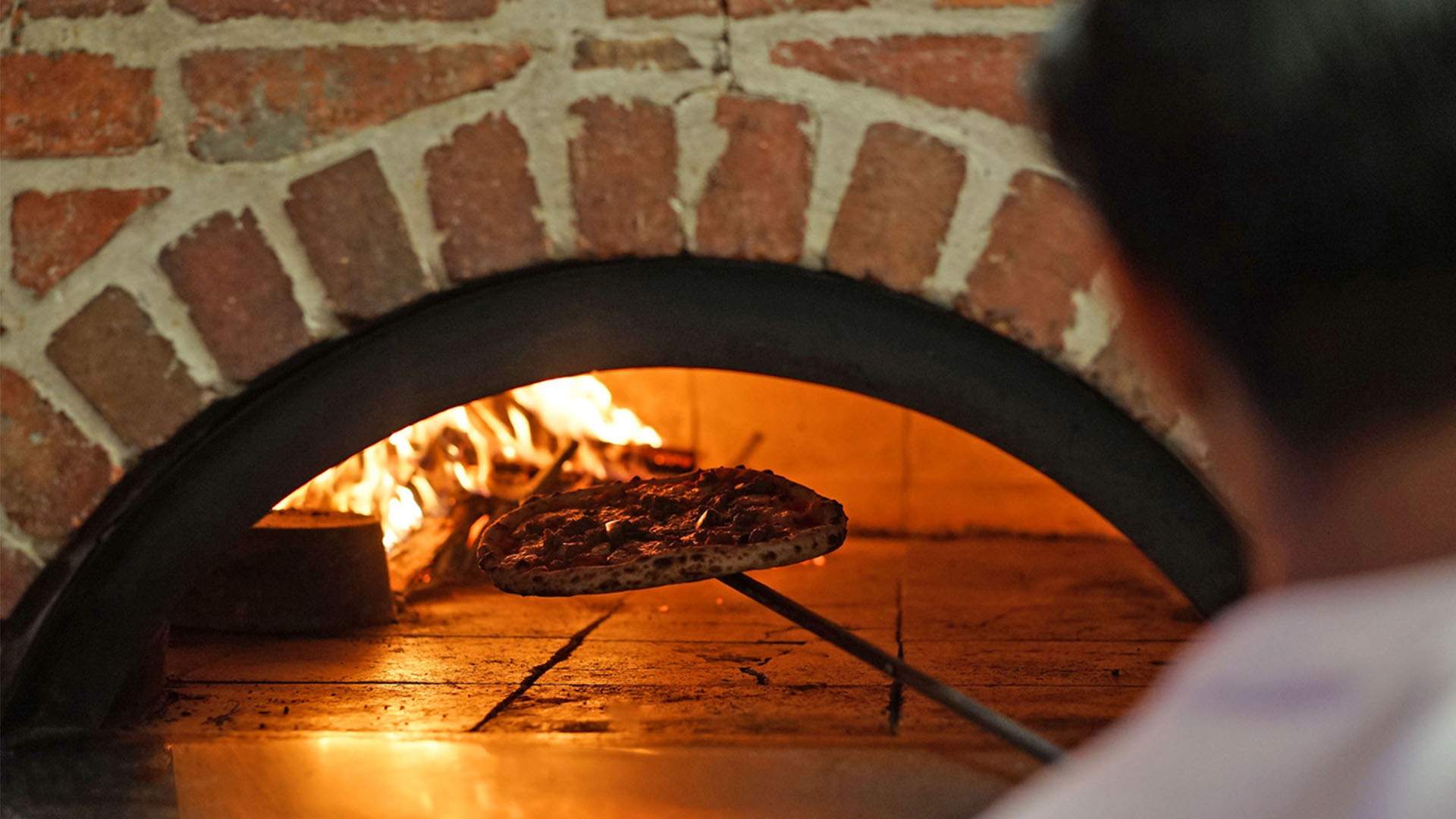 LAZERPIG, COLLINGWOOD
Sometimes you just want to eat a pizza by the fire under the lights of a disco ball. And at Lazerpig you can do just that. The Collingwood bar serves up some of the best pizza in town, and does it to a very good soundtrack, lots of booze and and — if you skip the main dining room and take a seat by the bar — the crackling or a fire. Order a carbonara pizza and a spice negroni and settle in.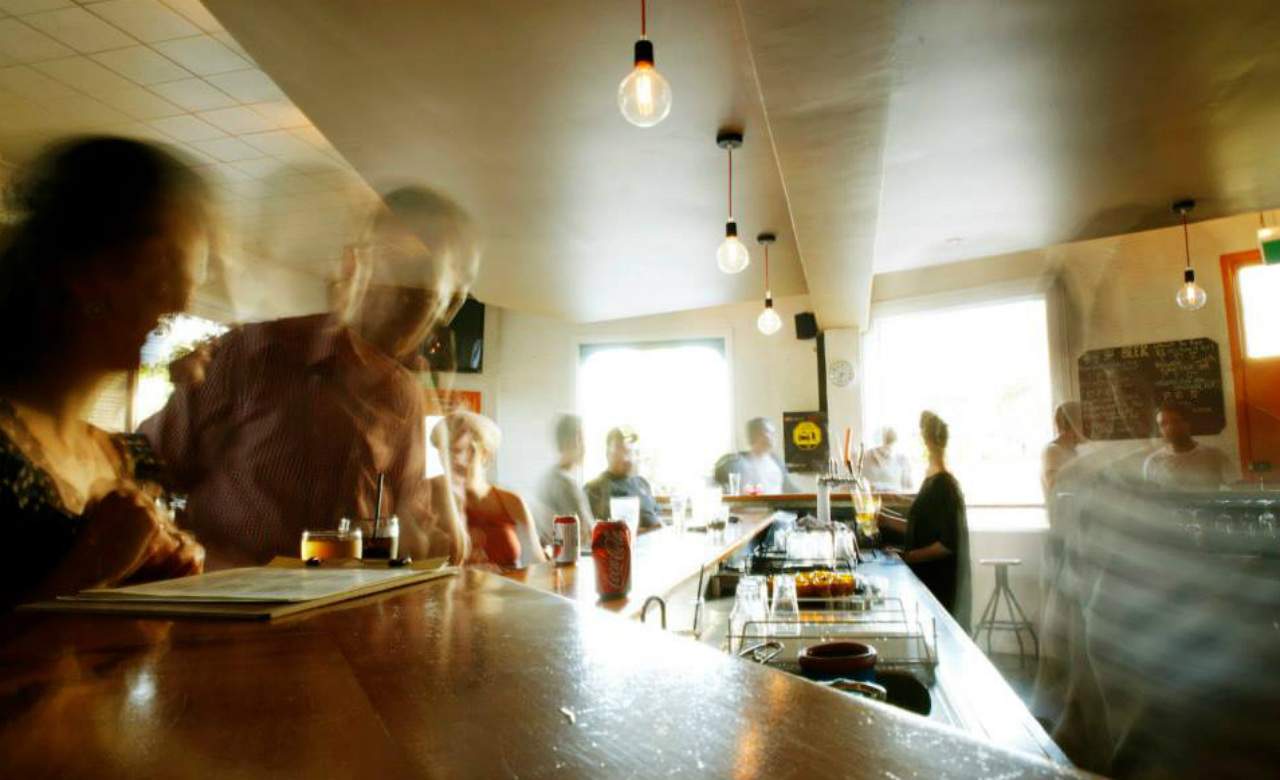 Comfortable, warm and friendly, with plenty of tasty food offerings and a variety of local beers, Tramway is just about the perfect pub to get away from the cold. Soft overhead lighting matches the pleasant glow of the fire as it smoulders quietly in the corner of the room. Tramway Conductor Golden Ale headlines a list of quality draughts on tap, from Victorian breweries including Mountain Goat and Quiet Deeds. Meanwhile, your snacking options range from delectable Chinese sweet buns filled with fried chicken, pickled carrot and Coca-Cola teriyaki, to comfort food like mini-hots dog and extra cheesy mac 'n' cheese.
Published on June 27, 2018 by Tom Clift