FOOD & DRINK
This Mr Yum Directory Lists All the Takeaway Options Within a Five-Kilometre Radius of You
Taking the hassle out of your pre-dinner menu surfing.
For most Melburnians, much of the past 18 months has been lived in a bit of a bubble thanks to multiple stints of lockdown — including the current seven-day return to stay-at-home restrictions, which once again limits movement to within a five-kilometre radius of home. And, as a result, we've all become very good at mapping out where we can go for our daily grocery shopping and two hours of exercise.
Hospitality ordering platform Mr Yum has taken the headache out of plotting your next at-home restaurant fix, too, with its handy feature: a directory listing all the eateries offering takeaway and delivery within five-kilometre radius of you. Any venue can sign up to be included in the online directory for free, regardless of whether it uses Mr Yum or another platform like UberEats or Deliveroo. And with hundreds of spots already listed, you've got a seriously comprehensive list of food options to browse, all gathered neatly in the one place and ready for some pre-dinner menu surfing.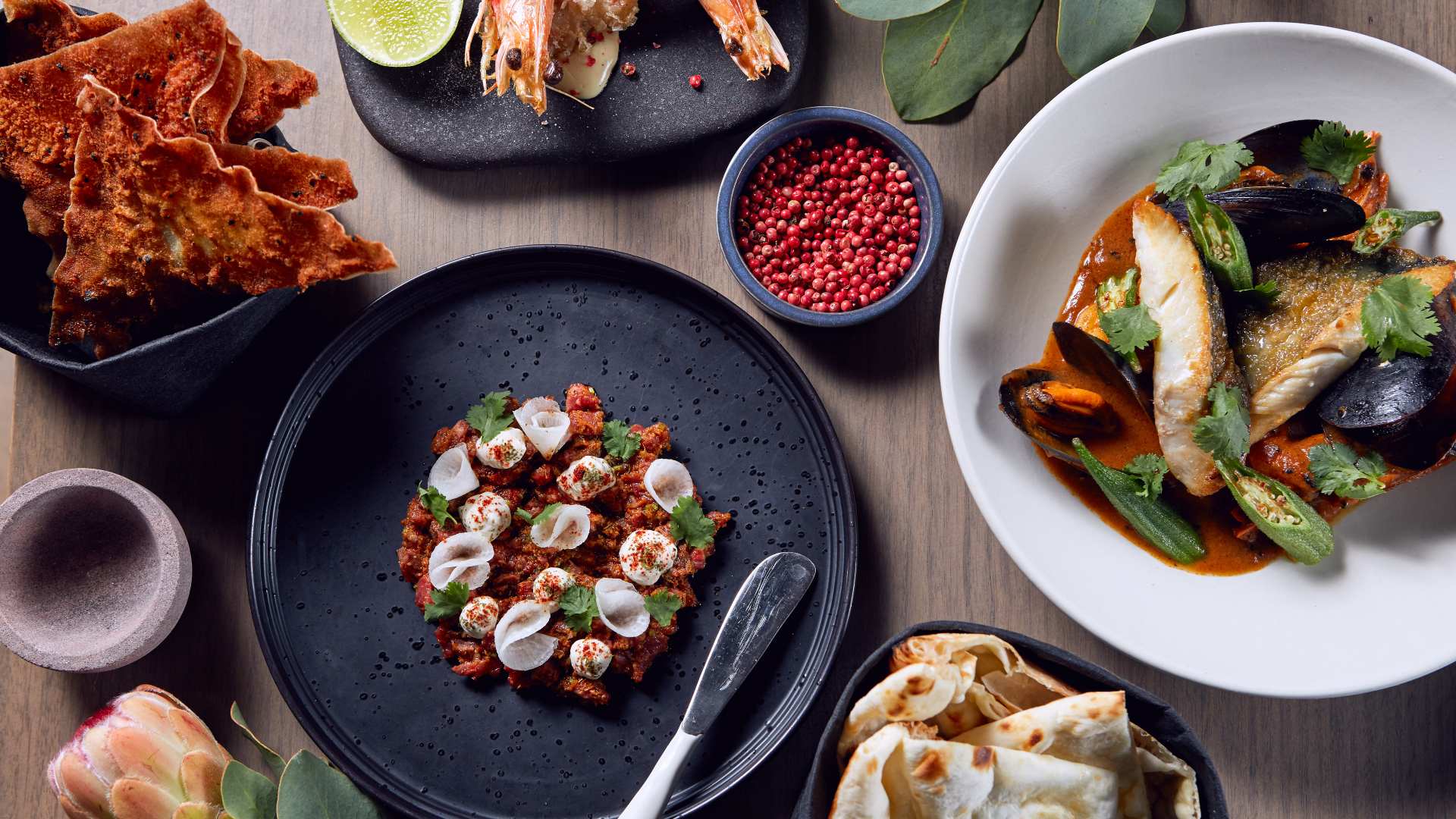 Tonka's modern Indian fare, by Tim Grey
Plug in your address over on the directory's home page to access a hefty list of cafes, restaurants and bars located within five kilometres of your house, each with a quick link to its ordering system and menus. You can scroll through to see who's offering pickup, delivery, or both, and which venues are currently open or closed. No more chucking individual restaurant names into Google Maps to figure out which kitchen's serving spicy pork ramen within range.
The directory has just about every kind of food craving sorted, with cafe favourites like Proud Mary and Sensory Lab listed alongside dinnertime go-tos including Tonka and Fancy Hank's. You'll even find drinking destinations like Beer Deluxe and Collingwood brewery Molly Rose, slinging a mix of food and booze.
The Mr Yum's five-kilometre directory list is available to browse online.
Top image: Rock Sugar.
Published on August 05, 2021 by Libby Curran