FOOD & DRINK
This Sydney Pub Is Now Serving Up 'Super Schooners' That Let You Carry Four Beers At Once
They're comprised of four wedge-shaped glasses, that bunch together to resemble one huge schooner.
Some problems require quick and urgent solutions, as 2020 has demonstrated over and over again. Other struggles prove more of an inconvenience than anything else, and don't really need quite the same fast and strong response. But the latter category is still filled with the types of troubles we've all spent more time pondering than we probably should've — like trying to carry four beers back from the bar in one go, for instance.
Yes, there are actually already multiple solutions to this issue. Trays exist, or you can get a friend to help. But if you're not too fond of either of those options, hospitality company Merivale, food and beverage company Lion, and marketing company Ogilvy have teamed up to create 'super schooners'. They look like regular glasses, but bigger — and they're actually comprised of four glasses in one.
Basically, when you pull the super schooners apart, they break into wedge-shaped glasses. But they're easier to carry when they're all pushed together — which is exactly what they've been designed for. And, they're coming to one Sydney pub for summer, aka the prime season for sinking cold ones with the gang.
The super schooners will launch at Vic on The Park in Marrickville, with brew lovers able to literally pick up a four-in-one-glass from the evening of Wednesday, November 18. Yes, their availability has been timed to coincide with the last State of Origin game. You can choose to have them filled with Furphy or Byron Bay Ale, and the entire thing will cost you $35.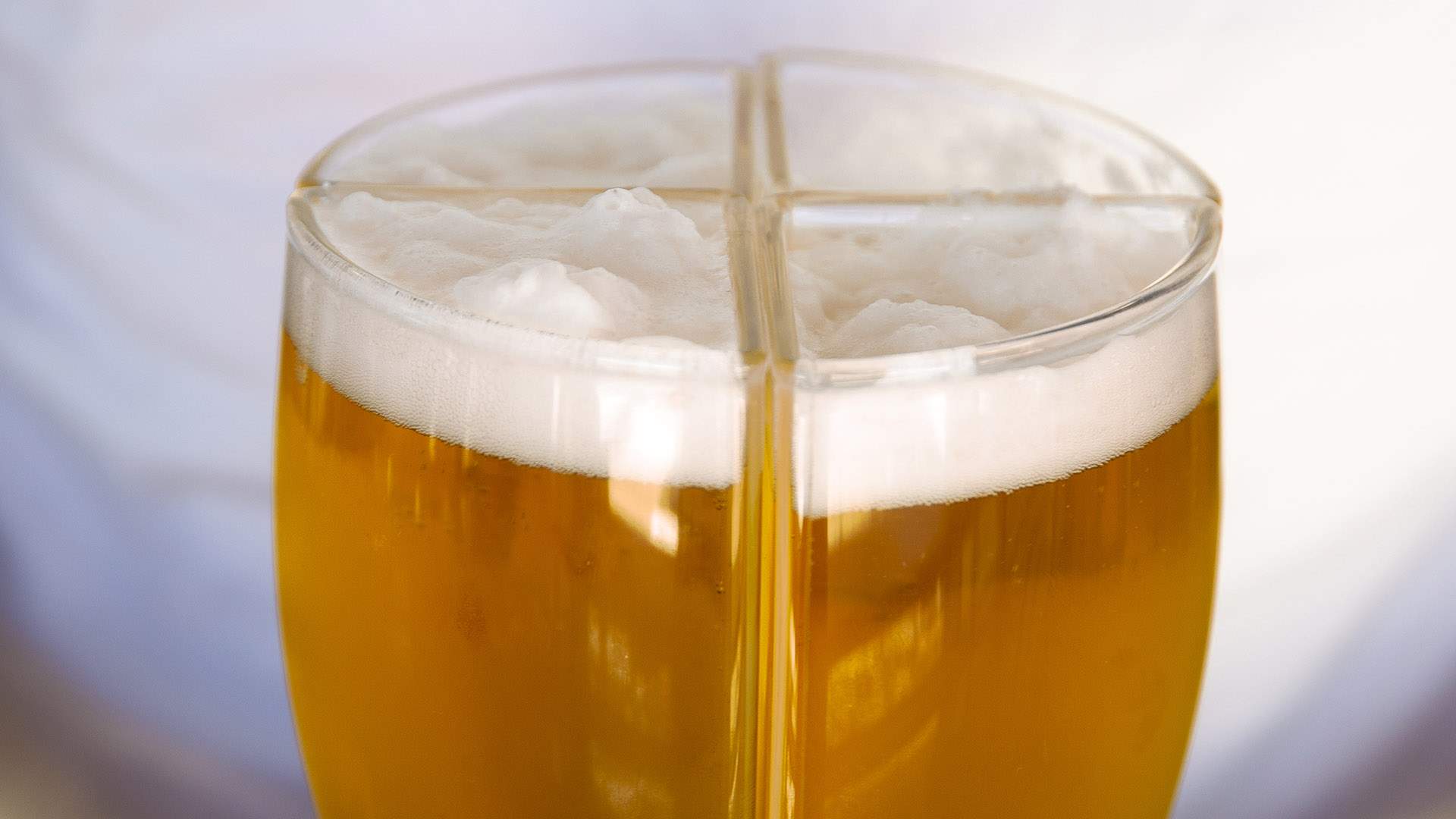 Sydneysiders could potentially be able to order a super schooner at other Merivale venues around town down the line, too, although nothing has been confirmed as yet.
If you're located in Melbourne, Brisbane, Adelaide or Perth and you think this four-in-one glass would make your stints at the pub much, much easier, you'll have to cross your fingers that another hospitality group based in your city gets onboard with the super schooner concept.
Sydneysiders can grab a super schooner from Vic on The Park, 2 Addison Road, Marrickville, from Wednesday, November 18. Merivale might roll out the concept to its other Sydney venues in the future — we'll keep you updated if that happens.
Published on November 18, 2020 by Sarah Ward