FOOD & DRINK
Where to Find Melbourne's Best Curry Laksa
Send laksa love to our favourite Malaysian restaurants serving up the finest curry laksa across Melbourne.
Decadently creamy, seductively spicy and oh-so-comforting — there's a reason why laksa is one of the most beloved noodle soup dishes from Southeast Asia.
There are two broad types of laksa found across Malaysia, and infinite possible variations of each. The first is the asam laksa, the sour cousin of the curry laksa. Unlike the laksa most Australians will be familiar with, the asam laksa uses a fish and tamarind soup base for a more tangy, fresh noodle soup.
The more common variation across Australia, the curry laksa, begins with the usual suspects — a mix of lemongrass, galangal, chilli and curry powder to give the broth its distinctive auburn glow before coconut milk is added to balance it all out.
No matter what Melbourne's temperatures are doing, a bowl of this fiery concoction will warm your cockles in no time. Here's where to find the best curry laksa in Melbourne.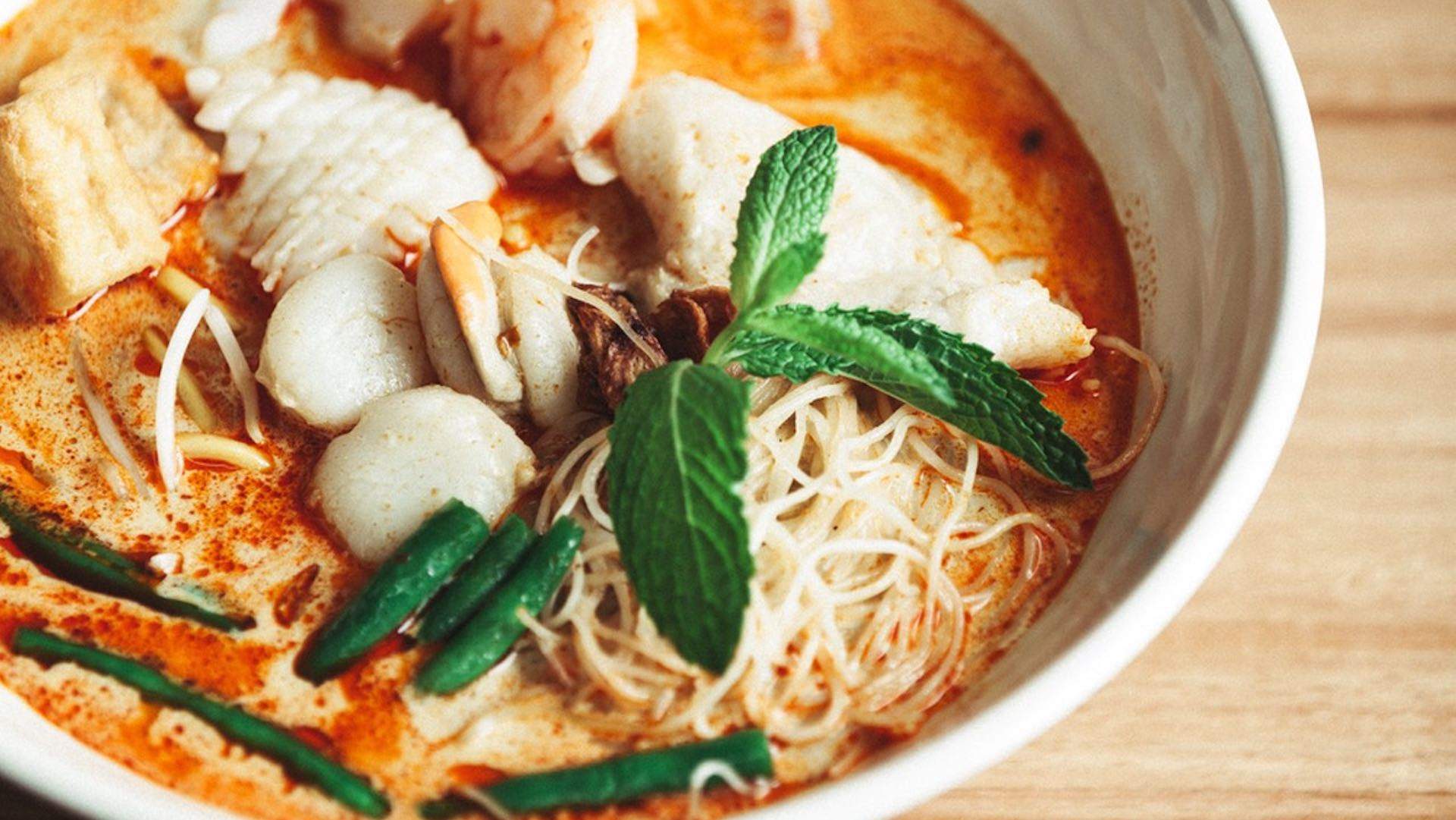 LAKSA KING, FLEMINGTON
The king of laksa opened its doors back in 1998 and the queues that snake along the streets of Flemington remain to this day. Every element of Laksa King's laksa is made from scratch, from the flavour-packed spice paste to the chicken broth that is simmered for hours. Each bowl comes with the unbeatable combo of delicate rice vermicelli and thick Hokkien noodles — because who can say no to double carbs? They add on tofu puffs, eggplant, crispy fried shallots, fresh mint and your choice of protein, with options ranging from roast duck to a succulent seafood mix of king prawns, calamari, mussels, scallops and fishcake.
Get it during lockdown: Call 03 9372 6383 to order food for pick-up.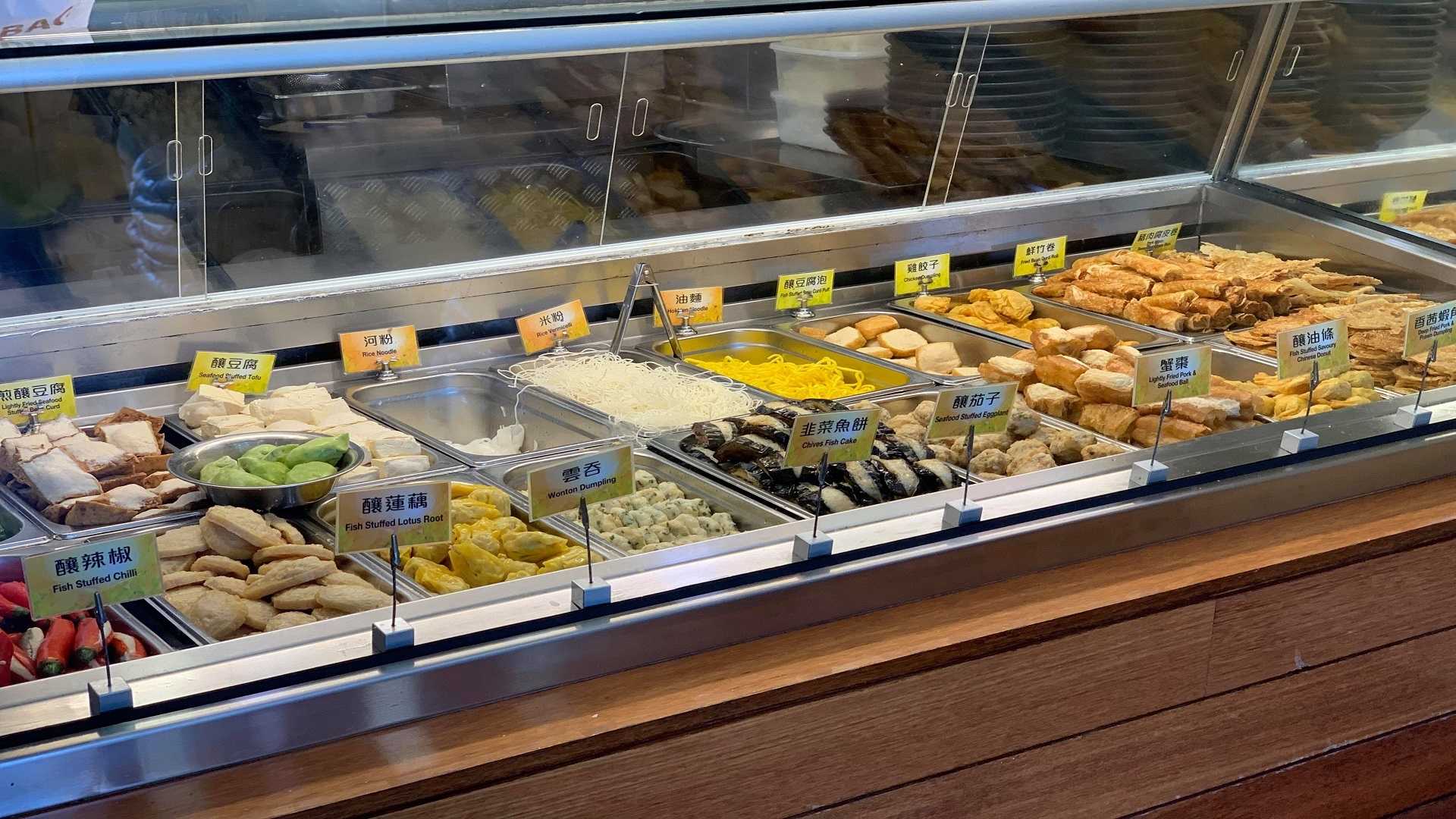 THE GRAND TOFU, GLEN WAVERLEY
An absolute institution that has held its ground against the ever-changing shuffle of restaurants on Glen Waverley's Kingsway strip — these legends know exactly what they're doing. Reminiscent of the Dragon Hot Pot joint a few doors down, it's a choose-your-own-adventure vibe. Start by selecting your soup base — if you haven't noticed the pattern yet, we're obviously picking laksa — then pick six pieces of yong tau foo (fish paste-stuffed vegetables, beancurd and tofu) to drown in the creamy broth. Take a seat and wait mere moments before a steaming bowl of deliciousness is placed in front of you. We highly recommend also ordering some of their crowd-favourite Singapore fried noodles.
Get it during lockdown: Enjoy local delivery via Uber Eats and Door Dash.

CHEF LAGENDA, DEER PARK
This popular franchise has been serving steaming bowls of laksa to Melburnians since 2003. Their menu is an absolute treat, meaning you can fill up your table with a selection of yum cha, lobster tail and laksa all at the same time. Chef Lagenda offers five different types of laksa ranging from the classic chicken to mixed vegetables or seafood, but our favourite has to be the fish head curry laksa. The deep-fried Rockling fish head adds a deep, creamy flavour to the broth that will blow your socks off.
Get it during lockdown: Local delivery is available via Uber Eats.

VIET ROSE, FITZROY
Don't let the name of Fitzroy's Viet Rose deter you — the team have mastered the art of both laksa and pho. The crowd-favourite vego laksa comes with your choice of rice noodles or egg noodles, veggies and generous pieces of beancurd. It's also one of the only places in Melbourne where you can order a side of Vietnamese spring rolls to go along with your curry laksa. That's a win in our books.
Get it during lockdown: Viet Rose is offering delivery to local suburbs — check out the menu and order online.


CANTON MALAY CUISINE, MELBOURNE
An unsuspecting crowd favourite located within QVM's food court, don't expect any frills from Canton Malay Cuisine. We're talking bright red canteen trays, plastic cutlery and clean-it-yourself tables — but that's all part of the charm. The combination curry laksa is piled high with pieces of chicken, roast pork, bouncy fish balls, fish paste, eggplant and tofu puffs. For a price tag of $12.80, it's a bargain and a half. We recommend scouting for a table before ordering, otherwise, you might have to slurp your bowl of laksa while standing.
Get it during lockdown: Order delivery via Uber Eats.

ROTI BAR, MELBOURNE
You might struggle to find a seat here at Roti Bar if you try to pop by for a quick weekday laksa fix — you'll be competing with a crowd full of hungry office workers. Their menu is entirely halal and keeps it simple with three types of laksa on offer: prawn, chicken or veggie. Don't forget to order some of their signature roti (flaky, buttery flatbread) to soak up all of that broth.
Get it during lockdown: Jump online to order for pick-up, or hit Door Dash or Uber Eats for delivery.

 

View this post on Instagram

 
MALAYSIAN LAKSA HOUSE, MELBOURNE
Often flagged as one of the best curry laksas you can find in Melbourne, it seems like there are never enough tables in this tiny shopfront along Elizabeth Street. The vegetable laksa comes with an insane amount of toppings, you can expect huge pieces of eggplant, puffed tofu, green beans, broccoli, spinach, sambal (Malaysian chilli paste) and half a boiled egg.


PASSAGE THROUGH MALAYSIA, GREENSBOROUGH
A gem of the eastern suburbs, Passage Through Malaysia offers up nostalgic tapas-style dishes alongside hearty bowls of laksa. Take your pick from their seven curry laksa options (yes, SEVEN), so whether you feel like crab and cuttlefish balls ($15) or pieces of succulent duck ($14.50), they have you covered.
Get it during lockdown: Order online for pick-up, or try Uber Eats or Door Dash for delivery.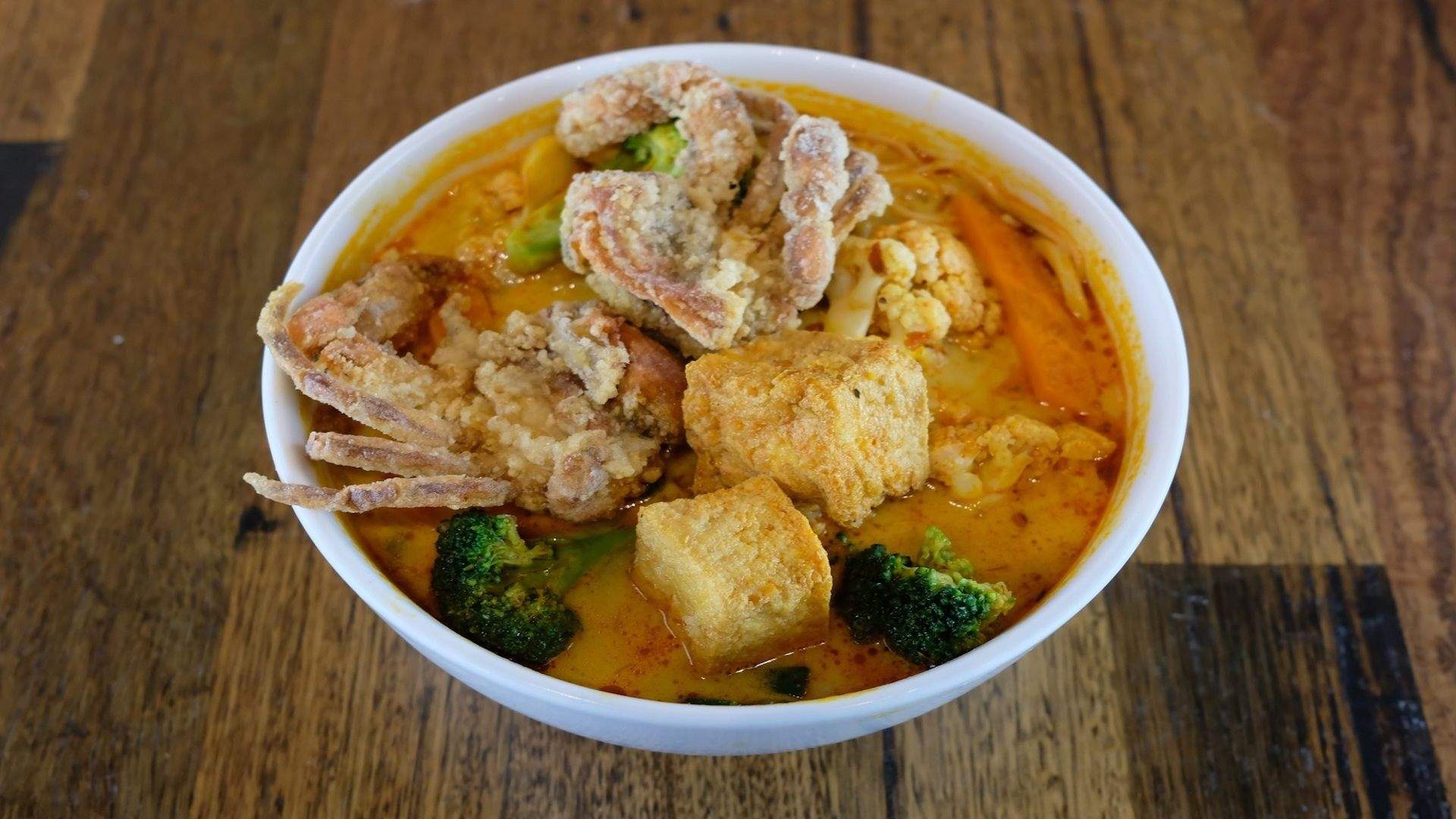 MR LEE MALAYSIAN CUISINE, BRUNSWICK EAST
Located on the ever eclectic Lygon Street, Mr Lee is loved by many due to their generous portions and high-quality ingredients. They serve up a soft shell crab curry laksa that ticks all of the boxes — crunchy, slurpable and absolutely delicious. Our top tip is to add on a serving of their epic char kway teow, the wok hei (the smokey flavour that comes from cooking over high heat) is out of this world.
Get it during lockdown: Jump online to order takeaway.

HAWKERS CORNER, DOCKLANDS
Located at the concourse of Marvel Stadium, Hawkers Corner is a hit with office workers around the Docklands area. The laksa is served with a generous amount of fresh vegetables, thick Hokkien noodles and a well-balanced broth. Order a hot cup of their sweet teh tarik (pulled milk tea) for a match made in laksa heaven.

Top Image: Passage Through Malaysia
Published on August 03, 2021 by Ailene Wu