TRAVEL & LEISURE
Melburnians Can Now Be Hit with a $5000 Fine for Breaking Gathering Restrictions
Fines will be handed out to those having picnics of more than ten people or visiting friends not in their 'single social bubble'.
Melburnians Can Now Be Hit with a $5000 Fine for Breaking Gathering Restrictions
Fines will be handed out to those having picnics of more than ten people or visiting friends not in their 'single social bubble'.
While it doesn't always feel like it, Melbourne is closing in on the home-stretch of this latest lockdown. A handful of restrictions were eased from 11.59pm on Sunday, October 18 and Premier Daniel Andrews has also confirmed the state's on track to November 1. But just in case you were thinking there'd be some wiggle room during step two, the Victorian Government is cracking down hard on rule-breakers and bumping up the penalties for any illegal gatherings. Break the rules now and you could cop a hefty fine of almost $5000.
The Premier has warned that the penalties for flouting current restrictions on public and private gatherings will now be increased to match the fines given for travelling into regional Victoria without a valid reason: $4957, to be exact. The no-nos include having a picnic with more than ten people, or people from more than two households, and having anyone over to your house that isn't an intimate partner or in your 'single social bubble'. You can brush up on all the gathering rules over here.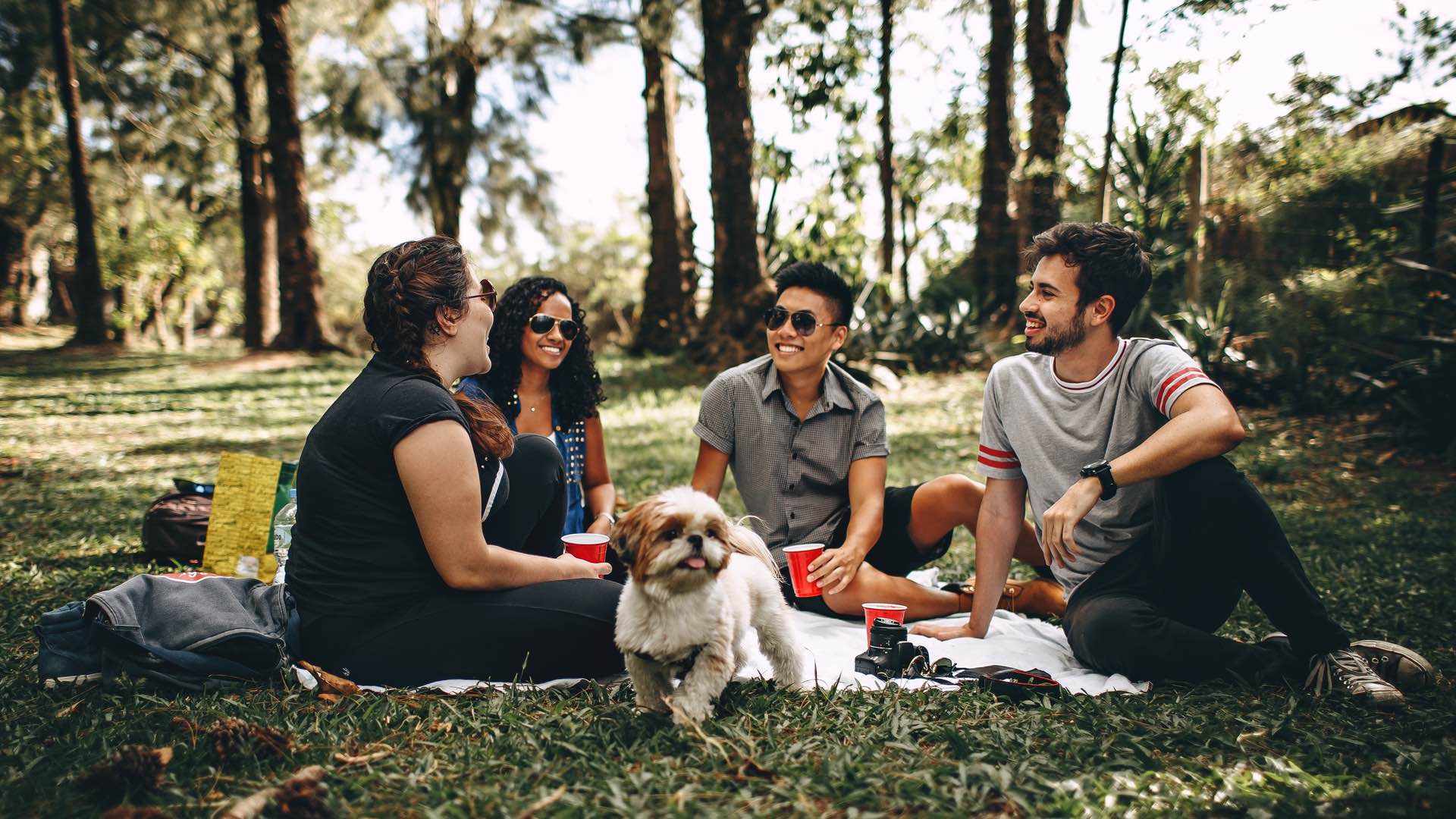 Victoria Police has also confirmed it'll maintain a strict approach in enforcing the rules. In a press conference, Chief Commissioner Shane Patton urged the public to help police by phoning in any suspected rule-breakers to the Police Assistance Line. And, ahead of the balmy picnic weather forecast for this weekend, he warned police would be stepping up its presence, keeping an eye on busy parks and even knocking on doors.
"We will be out and we will be enforcing," he said in the Facebook video. "We'll be doing everything we can to make sure that people are adhering to these guidelines." If you are caught doing the wrong thing, it seems there'll be little chance of walking away with just a slap on the wrist, with the Chief Commissioner saying, "The use of discretion will be only in the most extreme circumstance and very rarely applied".
While the penalty increase was announced on Sunday, September 27, Victoria Police today confirmed it's doled out over 67 fines to individuals for breaching the Chief Health Officer directions in the past 24 hours. They included penalty notices issued to six men gathered at a home in Greater Dandenong, with police tipped off after multiple cars registered to different addresses were seen in the driveway.
For more information about the status of COVID-19 and the current restrictions, head over to the Department of Health and Human Services website — and for further details about Victoria's steps for reopening, head to the roadmap itself.
Updated October 20, 2020.
Published on September 29, 2020 by Libby Curran