TRAVEL & LEISURE
Mornington Peninsula's Foreshore Camping Grounds Won't Reopen Until February 2021
Victorians will soon be able to travel regionally, but campsites in Rye, Rosebud and Sorrento won't reopen for the summer.
After spending the bulk of winter and spring in lockdown, Victorians look set to slowly ease back to normality as summer approaches. Already, the curfew has been scrapped, stay-at-home requirements have been lifted and the hospitality industry has been allowed to reopen. In the next batch of eased restrictions — set to be announced on Sunday, November 8 — both the 25-kilometre rule and the ban on metropolitan Melbourne residents travelling to regional Victoria are expected to disappear, too.
This is all great news — as is Victoria's eight consecutive days without any COVID-19 cases or deaths, at the time of writing — but if your summer plans usually involve camping along the Mornington Peninsula foreshore, that still won't be on the agenda. The Mornington Peninsula Shire Council has announced that it won't be open its three council-run campsites until February 2021, making the decision "after careful consideration of the State Government's coronavirus roadmap and to ensure the health and safety of all Victorians".
"Even as we hopefully move from Step 3 into the last step of the roadmap and then COVID-normal, social distancing, density quotients, group sizes and a range of other measures will still be required," said Mornington Peninsula Shire CEO John Baker. "It's not feasible to have foreshore camping under many of these conditions," he continued, noting that one of the major concerns at the always-popular sites "is the transmission risk from people having to use the shared toilet and shower amenity blocks".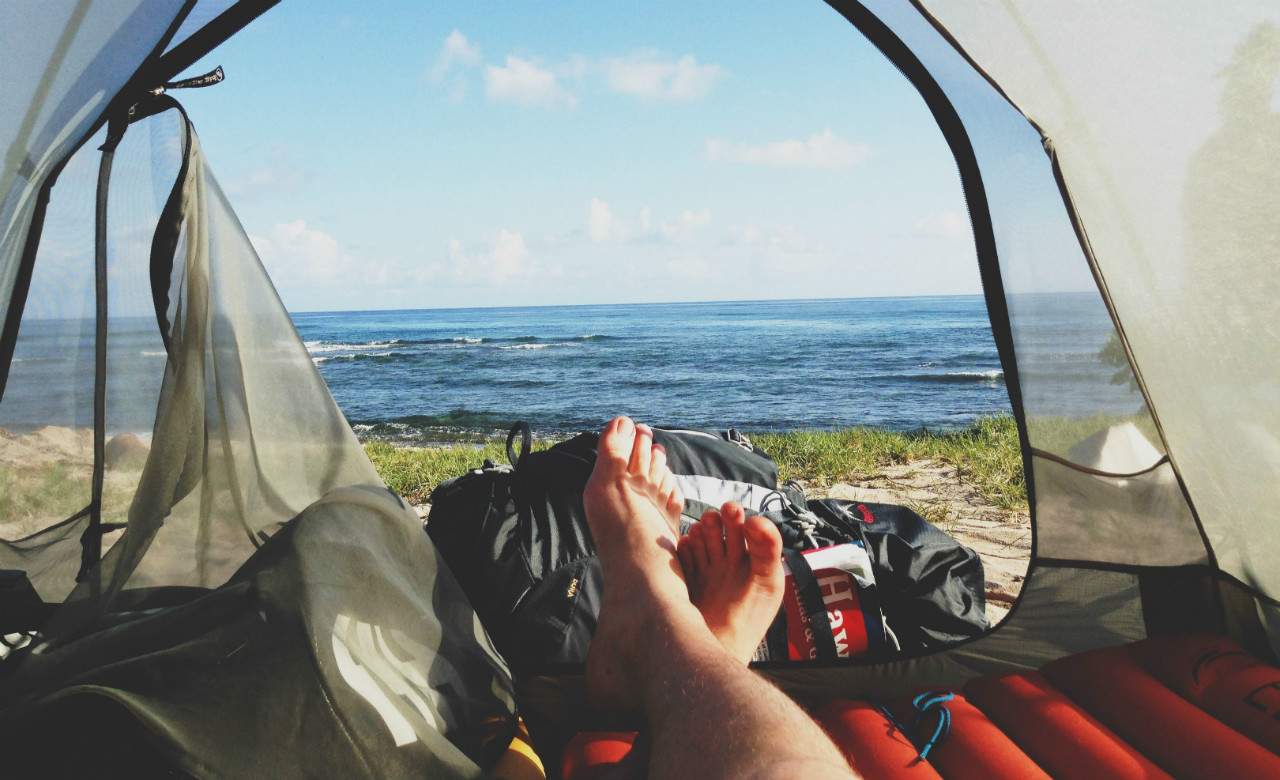 The news affects the Shire's Rosebud, Rye and Sorrento camping grounds — although they will still be open for use by the public. You can't pitch a tent, but you will be able to picnic at all three spots. They'll also be able to be used as overflow spaces when the beaches are busy, to help maintain social-distancing requirements.
A number of non-Shire-managed camp sites sit along the foreshore, including Capel Sound, Crib Point Stony Point, Dromana, Shoreham, Somers and Whitecliffs to Camerons — with The Age reporting that these are still expected to open by December this year.
For more information about camping in the Mornington Peninsula Shire area, visit the foreshore camping section of the Shire's website.
Top image: Ewen Bell/Visit Victoria
Published on November 07, 2020 by Sarah Ward