This Is What Victoria's Four-Phase Roadmap Out of the State's Current Lockdown Looks Like
Restrictions will ease at four different points over the coming months, starting with reaching the 80-percent single-dosed vaccination mark — which is expected around Sunday, September 25.
Victorians, it's roadmap time. It's déjà vu time as well. Today, Sunday, September 19, Premier Daniel Andrews announced how the city will gradually ease out of its current (and sixth) lockdown, just as he did around this time last year during Melbourne's prolonged 2020 stint of stay-at-home conditions. On the cards is a four-phase removal of restrictions, taking place from when 80 percent of eligible Victorians have received one dose of a COVID-19 vaccine — but, unsurprisingly, life isn't going to be returning to normal any time soon.
Melbourne first went into this lockdown at the beginning of August — just nine days after the previous lockdown ended — and has seen the stay-at-home rules extended multiple times so far, and a nighttime curfew implemented as well. In regional Victoria, the rest of the state started this lockdown with Greater Melbourne, then came out of it just a few days later. Regional areas of the state then re-entered lockdown in the middle of August, but some regions exited stay-at-home conditions earlier in September.
Accordingly, the roadmap applies to all areas under lockdown across the state, but it's Melbourne that's been under stay-at-home rules the longest. The current restrictions — which just eased slightly regarding outdoor social interaction and the distance you're permitted to travel away from home for those outdoor gatherings, exercise and to shop — will remain in place until that 80-percent single-dose target is reached in over 16s. That's actually expected to happen soon, on around Sunday, September 26.
Then, things will start changing at other jab targets. So, more restrictions are slated to ease when 70 percent of the state's residents aged over 16 have been fully vaxxed, which is when lockdown will end. After that, in the final two steps — so when 80 percent of over 16s have been double jabbed, and when 80 percent of over 12s have been fully vaccinated — more rules will relax as well.
Today we are releasing our roadmap.

As well as laying out how we will deliver the National Plan, the roadmap lets Victorians know when we can catch up with friends and family, and get back to the things we love. pic.twitter.com/ogMuUGrdGA

— Dan Andrews (@DanielAndrewsMP) September 19, 2021
"The last 20 months have all been about buying us time to get the community vaccinated. We know there will be a pandemic of the unvaccinated. If we open everything up now with just 45 percent of people double-dosed, we would have a catastrophic number of people who would be very very ill, many many thousands of people would be in intensive care, and that is not what success looks like," the Premier said, announcing the roadmap.
"If however, we open steadily, gradually, but open, as we get to 70- and 80-percent double dose, then our nurses, doctors, ambulance workers will come under intense pressure, it will be incredibly difficult to our health system, but we will be able to pass through a gateway, an important gateway, we will be able to normalise this," continued Andrews. "We cannot permanently suppress this virus. Lockdowns have been about buying time to get to 70- and 80-percent vaccination. We are fast approaching those milestones. At that point we have got to open the place up, because remaining closed for ever has its own cost in every sense of that word. This is a very difficult balancing act."
Accordingly, Victorians in places currently under lockdown will still be staying at home under the present restrictions for the time being, but some changes are expected in around a week when that 80-percent single-dose target is reached. That's when you'll be able to play basketball, golf, tennis, cricket and other outdoor activities with your mates, under the same picnic rules that are in place now. So, that includes one person who isn't from your household if you aren't fully vaxxed, and up to five adults from two households, plus their dependents, if all adults have had both their jabs. And, personal training will be back for five fully vaxxed people outdoors.
Also under the first phase, schools will start reopening in stages. Due to school holidays, this'll start happening from Tuesday, October 5, but still under the first step in the plan.
It's the second phase, when the 70-percent double-jabbed mark is met in over 16s, that'll get everyone most excited. Expected around Tuesday, October 26, that'll see the reasons to leave home ditched, the curfew end and the travel radius go up to 25 kilometres. Also, ten fully vaxxed people will be allowed to gather outdoors, and outdoor community sport will return. Plus, pubs, clubs and entertainment venues can open to 50 double-jabbed people — but outdoors only — and weddings and funerals can do the same. And, for the fully vaccinated, five people can go to a hairdressers at once.
After that, at the 80-percent double-dosed threshold for over 16s — which is expected on around Friday, November 5 — groups of ten, including dependents, will be allowed in homes. Groups of 30 fully vaxxed people can gather outdoors, too. Dining indoors at hospitality venues will resume, with up to 150 double-vaxxed folks allowed, and the cap will go up to 500 outside. There'll be no travel radius, so intrastate travel will be back with no limits. Indoor community sport will return as well, there'll be a 150-person cap on hairdressing for the fully vaxxed, and all retail stores will reopen. Indoor entertainment venues, plus weddings and funerals, will follow those 150 and 500 caps mentioned above. And, masks will only be required inside from this point.
Finally, around Friday, November 19, when 80 percent of Victorians over 12 are completely vaccinated, the state will align with the rules under Australia's new 'National Plan to transition Australia's National COVID Response' that was announced in July. That's when double-jabbed Australians are expected to be able to travel overseas again without restrictions, when there's set to be no lockdowns, and when vaxxed Aussies will be free from domestic restrictions anyway. The Federal Government is expected to flesh out these rules in the coming months.
Also, Victoria has committed that for Christmas, 30 people will be permitted inside homes. Exactly when that'll kick in — obviously before December 25 — hasn't been revealed.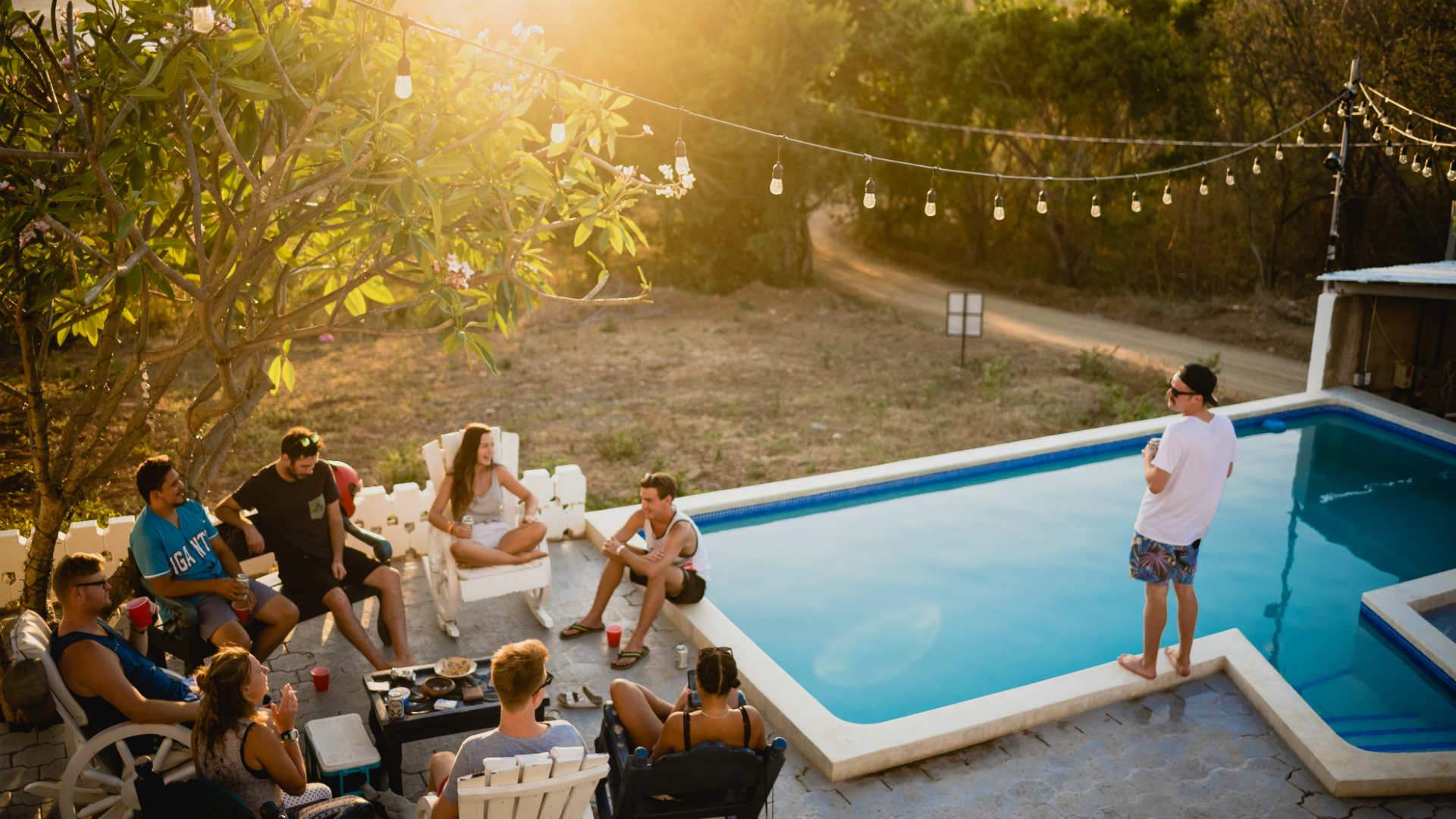 A stepped approach will also apply to regional Victoria's path out of COVID-19 restrictions — for areas that aren't in lockdown — but with different rules in place at different stages until 80 percent of over 16s are double-vaxxed. That's when the entire state will be on the same pathway and under the same conditions.
It's worth noting that the national plan requires all of Australia to reach each vaccination threshold overall before an individual state or territory that's met that milestone can ease restrictions — but that hasn't been mentioned in Victoria's roadmap, other than at the final phase.
Wondering where you can currently get vaccinated? There's a handy online map that helps you find your nearest clinic. Keen to keep an eye on vaccination rates? A heap of online resources will help you do that as well.
For further information about Victoria's reopening roadmap, head to the Victorian Government website. For more information about the status of COVID-19 and the current restrictions, head over to the Department of Health website.