ARTS & ENTERTAINMENT
The Best Things to Do in Melbourne This Week
Catch live entertainment at the Sidney Myer Music Bowl, or head to St Kilda to catch a series of never-before-seen artworks.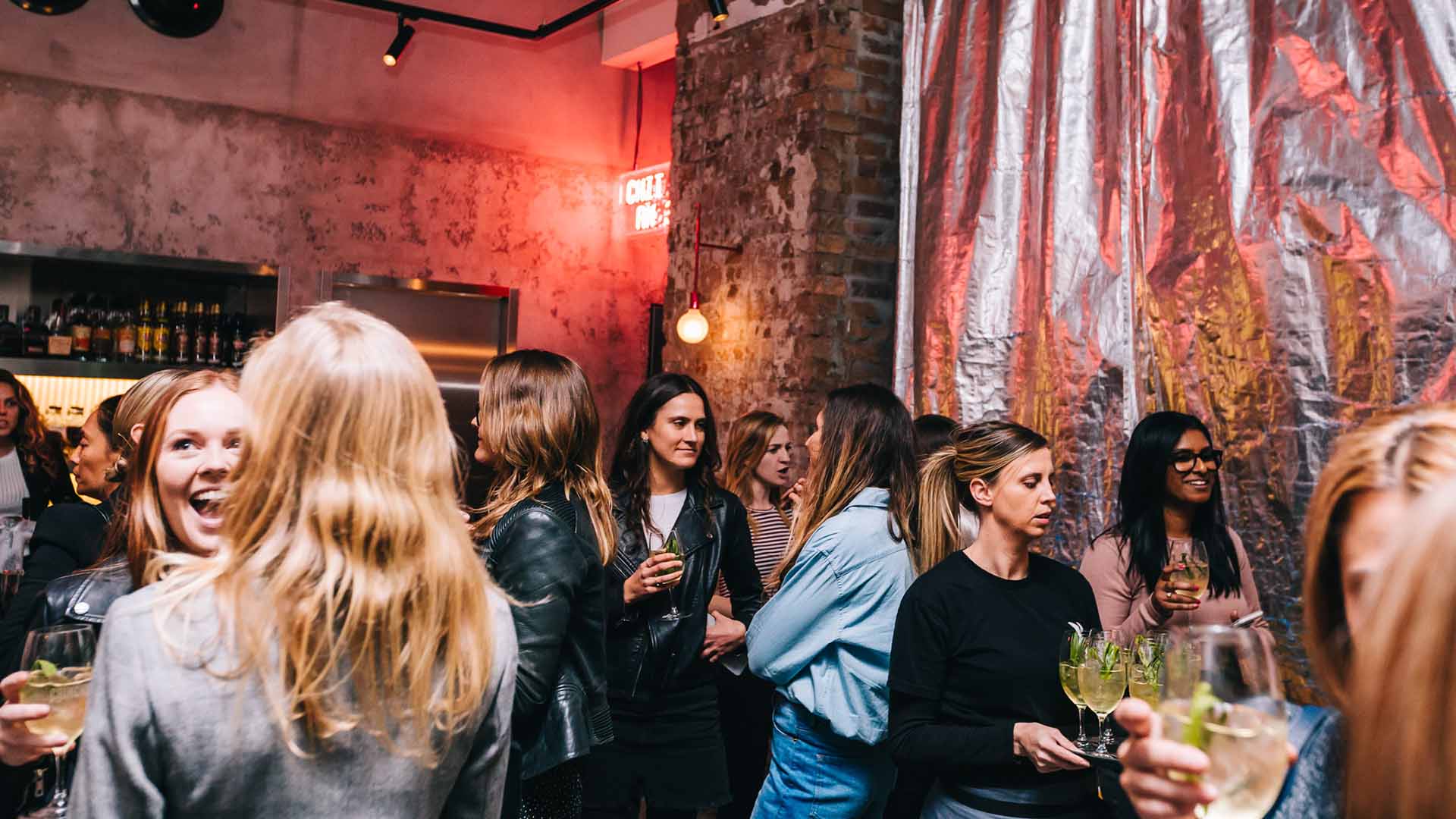 Heading back to the ol' daily grind can be pretty damn awful after a bright and shiny weekend of picnicking, bar hopping and patting dogs that aren't yours, but luckily Melbourne's a 'keep the ball rolling' kind of city and has plenty of events, exhibitions, theatre, film festivals and live music for you to inject a little awesomeness into your week. Sure, use Monday for Netflix binges. Then get out there and sink your teeth into Melbourne's best happenings this week.
Food & Drink

Maha Bar will host an exclusive dinner series headed up by four rising stars of Middle Eastern cooking.

Arts & Entertainment

Starring Angelina Jolie as a smokejumper, this action-infused crime-thriller wants to burn bright, but usually only flickers.

Arts & Entertainment

It might star Chris Rock and Samuel L Jackson, but the latest 'Saw' film is as derivative as you'd expect of the ninth instalment in the horror franchise.

Arts & Entertainment

Melburnians can head along to the annual short film festival in-person — and movie buffs elsewhere can check out the program online.

Arts & Entertainment

Explore the Mouse House's huge animated catalogue via more than 500 original paintings, sketches and drawings.

Food & Drink

Roll in for this degustation dinner, featuring Aussie beers and classic Italian dishes — and yep, there's spaghetti cacio e pepe.

Arts & Entertainment

Following a doctor who runs for local council, this rousing drama unpacks life in Saudi Arabia today and agitates passionately for change.

Arts & Entertainment

Anne Hathaway and Chiwetel Ejiofor can't save this lockdown rom-com and heist flick from being dull, creaky, contrived and repetitive.

Food & Drink

This lavish Good Beer Week banquet features a whole pig — and a lineup of top Aussie and NZ beers to wash it down.

Food & Drink

Sate your travel cravings at this beer-tasting dedicated to US brews — including some never before seen in Australia.

Arts & Entertainment

Reuniting for the first time in 16 years, Jason Statham and Guy Ritchie avoid simply rehashing their shared past glories in this effective revenge thriller.

Food & Drink

This Malaysian-style burger is packed with fried chicken, peanuts, sambal and an egg.

Travel & Leisure

Go ice skating, hang out in an igloo, enjoy a snow shower and dip marshmallows in espresso martini-flavoured chocolate fudge sauce.

Arts & Entertainment

This rich, resonant and empathetic film about friendship and survival in a 19th-century Oregon community is director Kelly Reichardt's best yet.

Arts & Entertainment

A singing, dancing stage adaptation of Adam Sandler's classic flick comes to Melbourne.

Arts & Entertainment

Ahead of the NGV's much-hyped French Impressionism exhibition later this year, this show dives into Australia's own connection to the 19th-century art movement.

Food & Drink

A month of Euro-accented eats, drinks and giveaways to have you dreaming of sunnier times.

Arts & Entertainment

The long-running LGBTQIA+ celebration will dish up over 145 events across 17 huge days.

Arts & Entertainment

This international showstopper is about to tip the Melbourne Symphony Orchestra on its head.

Food & Drink

The iconic laneway restaurant is celebrating its tenth birthday with a month full of feasts and parties.

Arts & Entertainment

Lego finds a way — with more than 50 dinosaurs, props and scenes from the movie built out of the popular plastic bricks.

Food & Drink

Eighteen of Melbourne's favourite bars will be whipping up exclusive cocktails during this month-long festival of booze.

Food & Drink

Ten weeks, ten creative schnitzel variations — and a cheeky $10 Wednesday special if you want to sample them all.

Arts & Entertainment

Flex your creative skills at this free weekly arts and crafts gathering held at the pub.

Food & Drink

Sip your way through mango, watermelon, passionfruit and grape Nerds-flavoured margaritas.

Food & Drink

Fitzroy North's Horn Please is serving up bottomless vegan curries (with rice and starters) every Sunday.

Food & Drink

St Kilda's PB's is hosting weekly all-you-can-eat pizza sessions — with endless margaritas, too.

Food & Drink

A gluten free, dairy free and nut free high tea that the whole crew can enjoy.

Arts & Entertainment

St Kilda's Jewish Museum of Australia will be home to never-before-seen Mora works.

Food & Drink

Unlimited shuffleboard, free-flowing bubbly and lobster rolls — this is one baller bottomless brunch.

Arts & Entertainment

It's screening everything from 'The Big Lebowski' and 'Fargo' to 'No Country for Old Men' and 'Inside Llewyn Davis'.

Arts & Entertainment

A multi-sensory playground with light-filled mazes, inflatable bubbles and a black hole simulator is taking over The District Docklands.

Arts & Entertainment

This summer, catch the NGA's blockbuster exhibition that's bringing women into the spotlight.

Food & Drink

The Great Australasian Beer Spectapular returns with hundreds of brews and plenty of beer-fuelled fun.

Arts & Entertainment

Break out the butterbeer — the acclaimed play has brought its magic back to the stage.
Tap and select
Add to Home Screen
to access Concrete Playground easily next time.
x