279
Hand-strained miso soup, Tokyo coffee and traditional Japanese fare in West Melbourne.
Melbourne has no shortage of minimalistic spots for breakfast and brunch, but West Melbourne's Japanese gem, 279, has got to be one of our very favourites. Despite some of its similarities to the city's many (many) cafes, 279 owner Kantaro Okada has done a lot to stand out amongst the local crowd.
"One of the biggest reasons we chose West Melbourne was because of the lack of Japanese food options in this area," says Okada. "But the area does have a really interesting pocket of cafes — so I feel it will attract people who love food."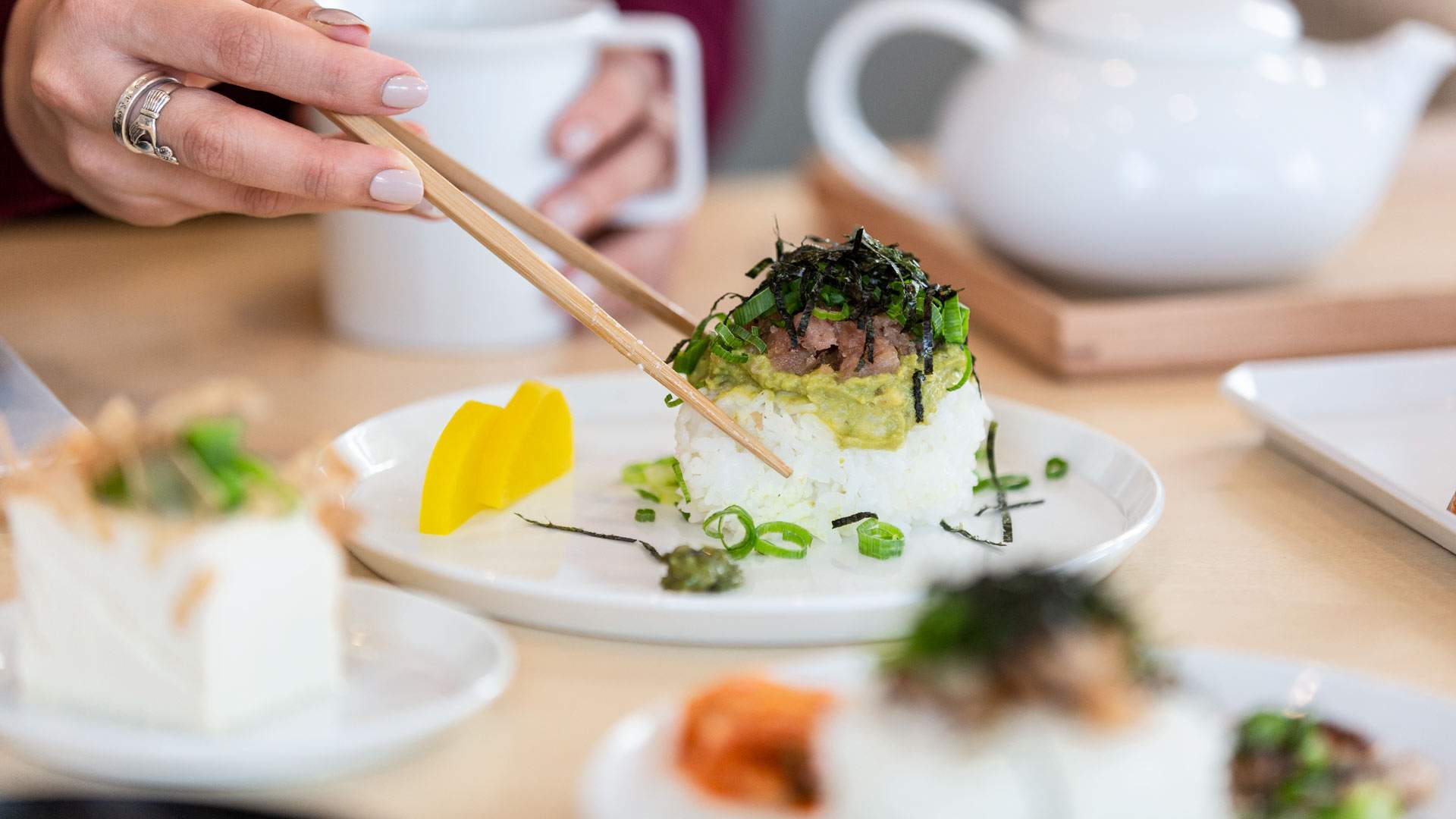 Although the interior of the cafe is clean and light, the menu is hearty and traditional — and definitely not 'fusion'. "I really don't like doing fusion," says Okada. "We wanted to focus on home cooking and Japanese soul food that has been passed down through generations."
The result of that is a menu that centres on onigiri (also called omusubi): triangles of rice wrapped in nori and served with a variety of toppings. Try out the classic miso (shiso-miso, $6), salted salmon (sha-ke, $5.80) or plum (ume, $5) for something on the lighter side.
But if you're hungrier, the slow-cooked pork belly with ginger, garlic and spring onion (negi-shio, $14.80) and the smashed tuna with avocado and Japanese mayonnaise (negi-toro, $18) will both knock your socks off.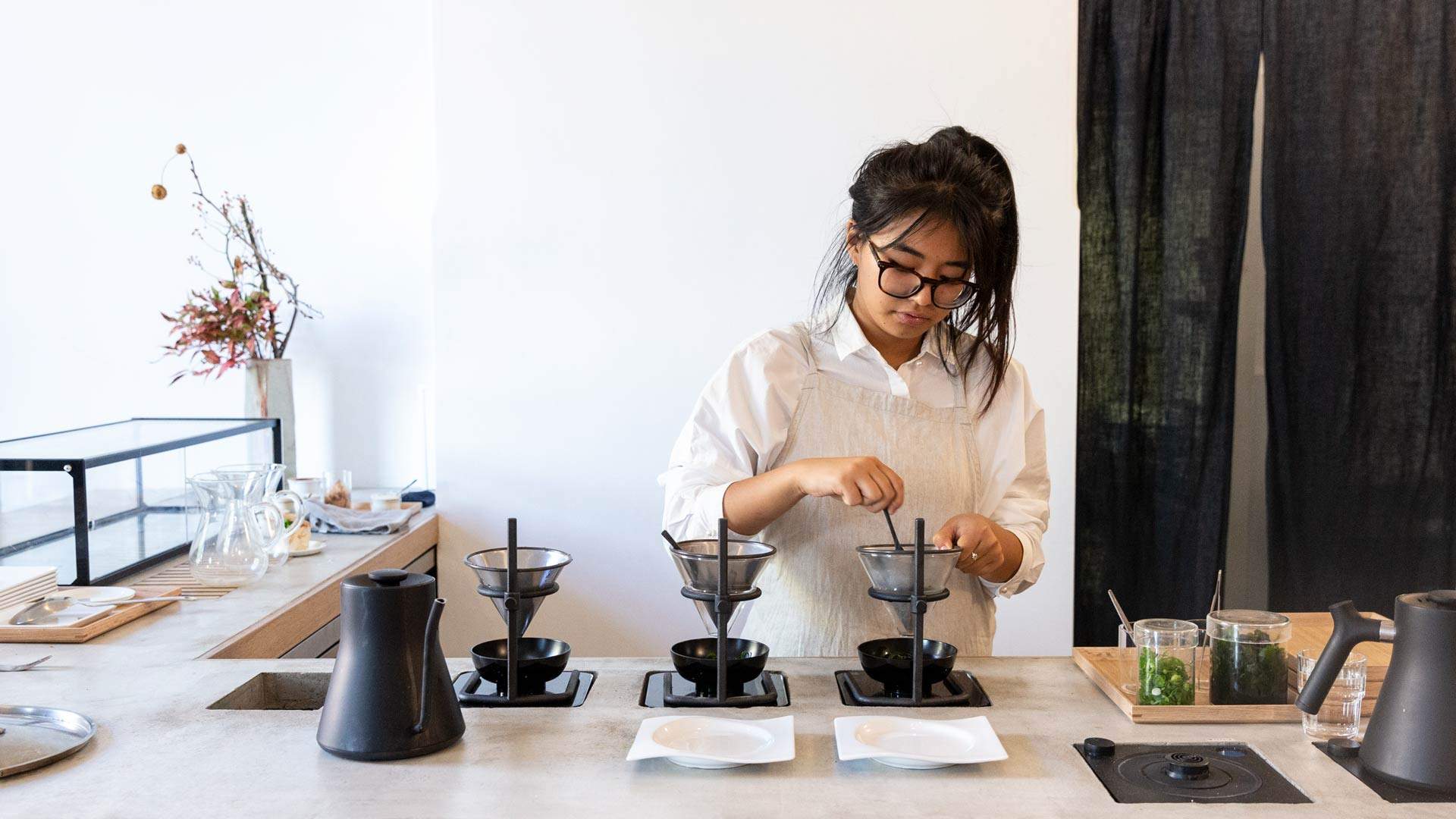 Once you've ordered your onigiri, add some osozai (side dishes) — our top picks are the smashed tofu with shiitake and shimeji mushrooms ($5), the sweet soy glazed potato ($6) and the fried lotus root chips ($4.50).
If you don't want rice, you can opt for one of three types of miso soup (kome, mugi and hiyoko mame, $6–6.50), which are individually strained through a specially designed 'pour over-style' machine to ensure each bowl is rich in flavour and smooth in texture, with no grainy mouthfeel.
Still peckish? 279 also has a range of Japanese sweets on offer — most notably, its mochinuts ($6). A cross between mochi and doughnuts, these baked goods are made with tapioca and rice flour, which gives them a springy, slightly chewy texture. To get one, though, you'll need to get there early — they're usually sold out by lunchtime. Other sweet options include the roasted matcha tiramisu ($11) and the latte dorayaki pancake ($6.50).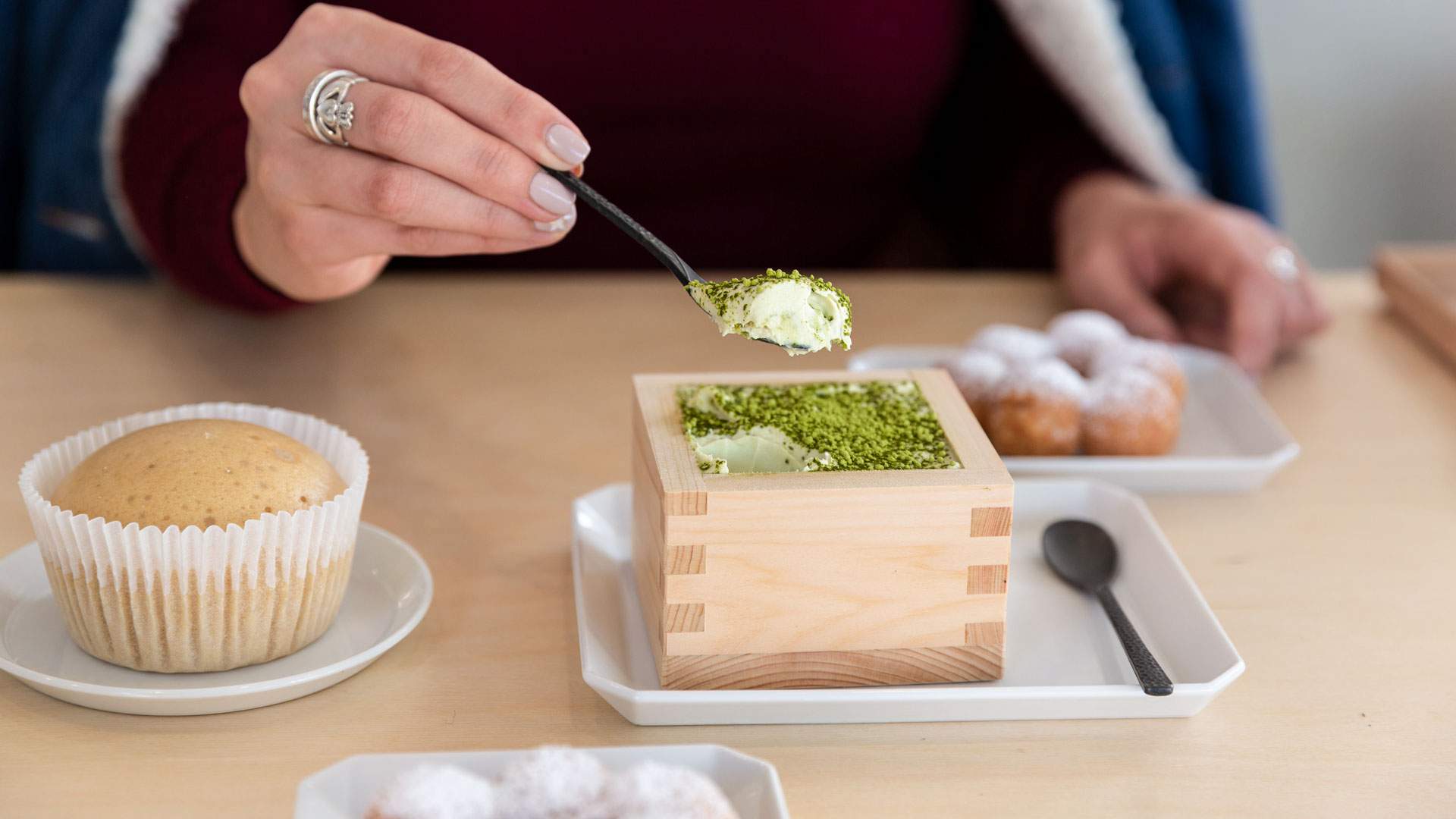 Like the food, the coffee is strictly Japanese. Sit at one of the countertops — drowning in morning light — and order a coffee made on Fuglen Tokyo beans, which are imported straight from the capital.
279 might look a little plain from the outside, but this authentic Japanese café serves up a huge spread of alternative brunch options. Don't be overwhelmed by dishes that might seem unfamiliar to you, either. It's all good. Trust us. Pick a bunch to share with your mates and enjoy the ride.
If you can't manage to get a table at 279, you can also order many dishes to be delivered here.  
Appears in:
Concrete Playground Trips
Book unique getaways and adventures dreamed up by our editors