Aru Restaurant
Chef Khanh Nguyen's newest considered offering heroes cooking techniques from eras past.
The latest venture from the minds behind Sunda — including celebrated chef Khanh Nguyen — Aru is an elegant, 120-seat restaurant that draws culinary inspiration from those early days of trade between Indonesian seafarers and northern Australia. Named after the cluster of islands on the pre-colonial maritime route that connected this corner of the world, it's championing the flavours of Southeast Asia, Japan, China and native Australia.
Nguyen's kitchen looks to eras past to inform the techniques that guide the menu — from curing and fermentation; to smoking and cooking over flames. There's a wood-fired hearth, and even an onsite dry-ageing room, turning out the likes of cured pork and Viet-style duck sausage.
Here, a creatively-charged menu pushes familiar flavours into innovative new directions, backed by those ancient techniques. The traditional beef jerky is reworked using kangaroo, and classic banh mi ingredients become the filling of a house-made pate en croute ($32). Snacks and small bites run to the likes of sate wagyu tongue ($18), mussels with turmeric mayo ($9), and a duck snag sanga finished with leatherwood honey and peanuts ($16).
You'll find plates like Hiramasa kingfish starring buttermilk dashi and desert Lime ($50), and a clay pot broken rice done with duck fat, sausage and egg yolk ($32). Clever desserts might include kaya and koji waffles ($22), and even a roast potato creme caramel ($23).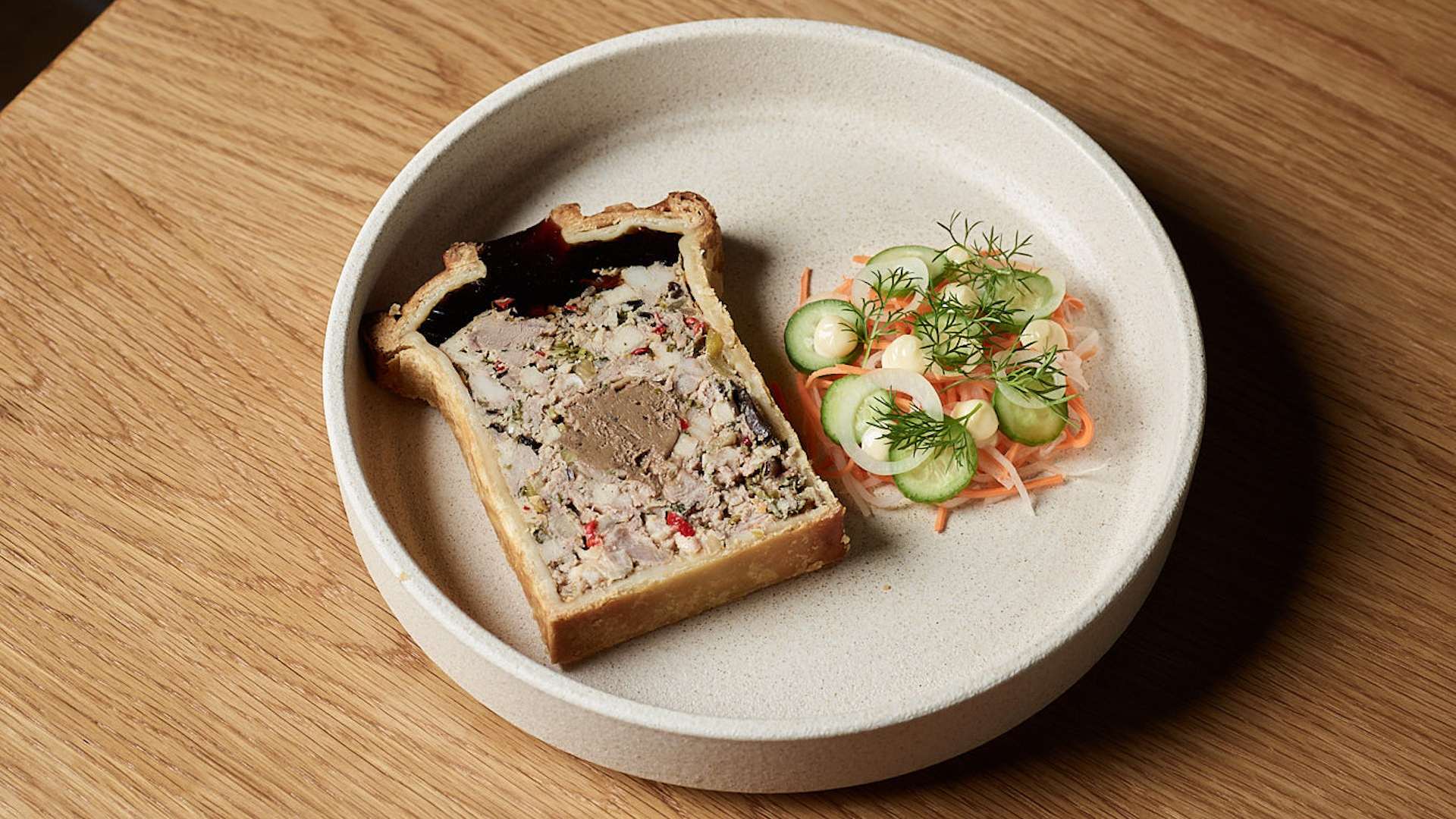 Images: Interiors by Ari Hatzis; food by Kristoffer Paulsen