Babajan Eatery
This takeaway-only CBD spot from Middle Eastern food haven Babajan is pure lunchbreak gold.
A major boost to the CBD's lunch landscape came with the opening of this second outpost from Carlton North's Babajan, bringing the eatery's famed Turkish-inspired eats to the top of Little Collins Street.
Like its sibling, Babajan's city store is a haven for grab-and-go treats, slinging morning coffees, Middle Eastern lunch eats, pantry goodies and handmade sweet things aplenty.
Chef-owner Kirsty Chiaplias has stuck to her winning formula for this takeaway-only spot, where cabinets heave with a rotating mix of Babajan classics and exclusive new creations. Flakey boreks are stuffed with combinations like lamb and potato, and silverbeet and feta, while show-stopping sandwiches might hero fillings like falafel and pickled chilli in pumpkin bread ($13.50), and lamb shoulder with pistachio tabouli ($13.50).
There's a range of house-made simits (a traditional ring-shaped bread) featuring the likes of eggplant aleppo and cheddar, or scrambled egg with pastirma and harissa. Giant bowls showcase each day's selection of sensational salads (from $14) — maybe a broccoli and zucchini number with zoug and avocado, or a pilaf starring braised fenugreek and roast carrot. And dessert involves treats like Chiaplias' chocolate and Turkish delight cookies ($4.50), walnut baklava ($4.50), and Persian love cake ($8.50).
You can maximise your lunchbreak by ordering ahead via the Babajan app, which is available via the App Store. Grabbing something for home? Babajan's shelves are stocked with a curation of signature pantry products and other Middle Eastern classics.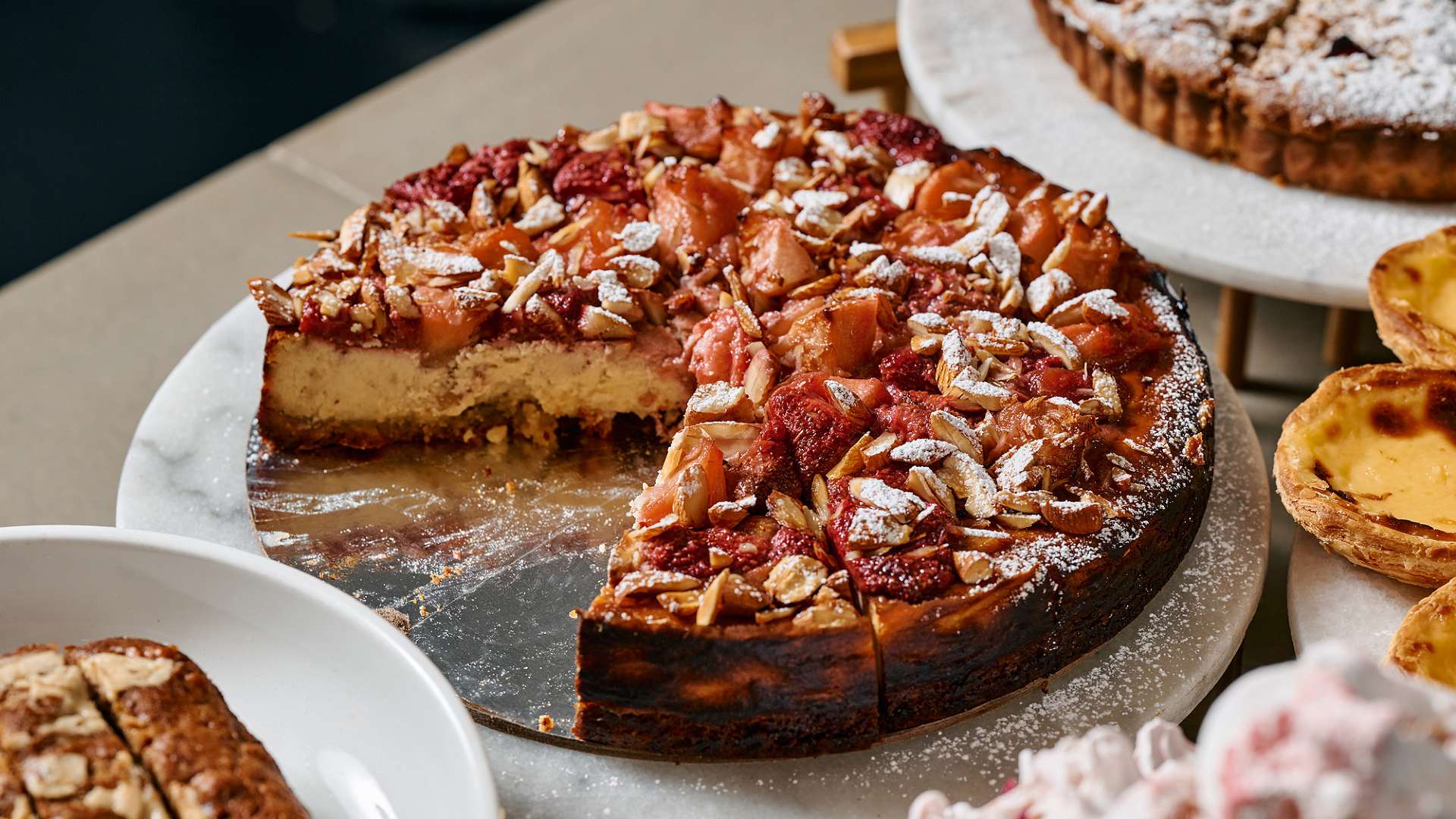 Images: Pete Dillon