Bellboy
This dog-friendly haunt specialises in bagels, brunch and coffee brewed on-site.
This cheery new Brunswick East brunch destination has proved a hit with humans and pooches alike, winning over fans with its all-day bagel menu, house-roasted coffee and one of the most dog-friendly outdoor dining spaces around.
Against a dapper backdrop of white tile and navy blue accents, Bellboy is plating up an offering of contemporary cafe gems, running from the scrambled eggs cacio e pepe ($17), to a prawn and crab brioche roll laced with spicy mayo ($20). Meanwhile, a dedicated bagel lineup features crafty fillings like wood-smoked pastrami with cheese and sauerkraut ($15), vegan salad with cashew cream cheese ($13), and a classic muffuletta ($15), all served with house-cut chips.
Former Golden Bean winner and coffee legend Mark Leo is roasting two signature coffee blends on site, for espresso and filter options, or you can try your caffeine married with soda water and a hit of orange in the cold brew spritzer ($8). There's also free-flowing sparkling water ($1.50), house-pressed juices ($6.50) and signature cocktails like the apple-infused elderflower gin blossom ($13).
As for four-legged guests, they'll be pretty chuffed with the dedicated menu of Bender& Friends doggy treats, the custom Frank & Friends Design 'check-in' kennel and the oh-so-chic ceramic bowls by Houndsome Dog.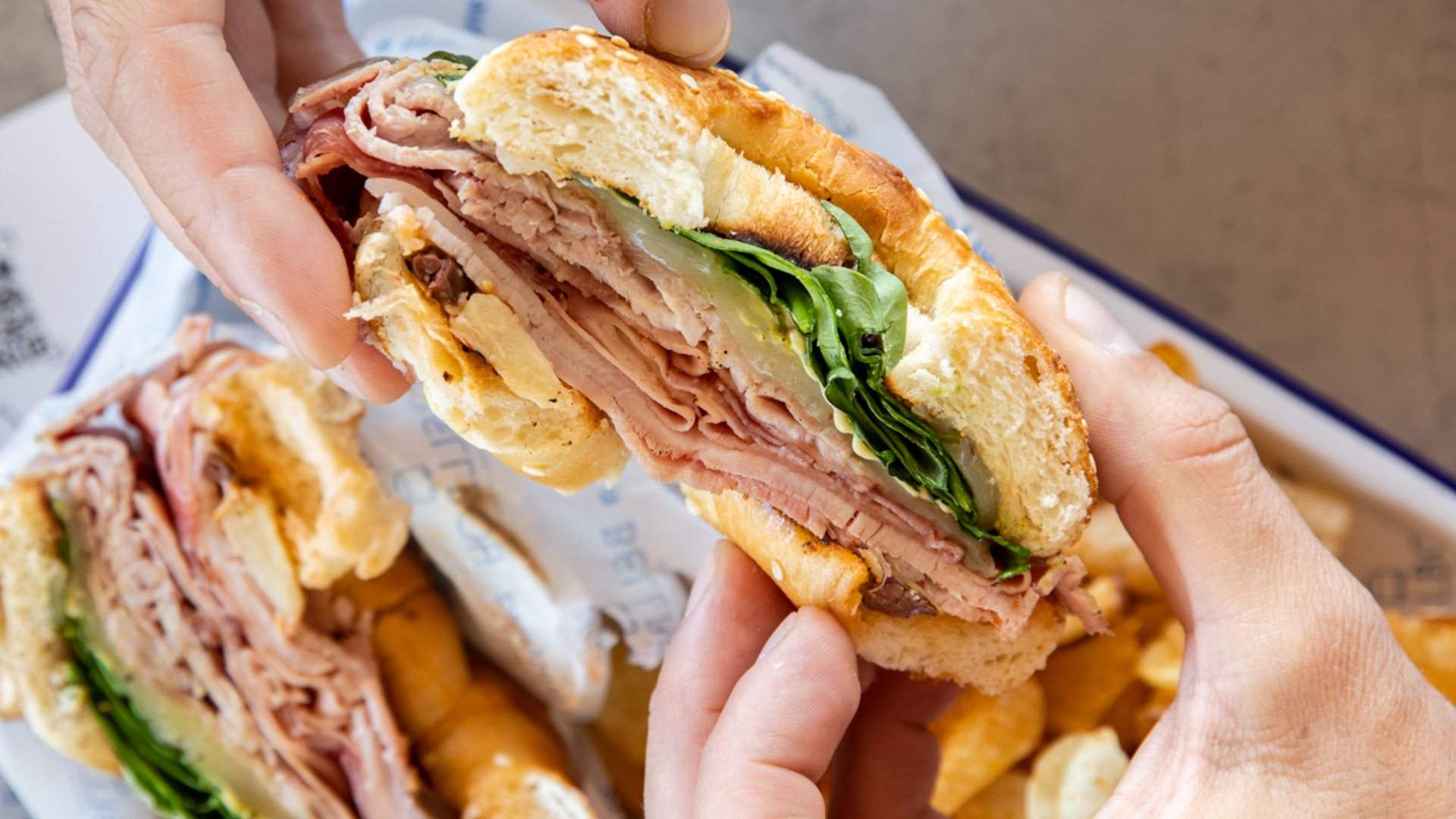 Images: Julian Lallo