Benzina Cantina
A Mexican eatery in Preston with fairy lights, tacos and tequila.
UPDATE: SEPTEMBER 26, 2020 — Taco Tuesdays don't need to pause just because COVID-19 is here. You can have your own Mexican feast at home thanks to Benzina Cantina, which is now bringing its tacos and margaritas to you. You can order pick up by calling (03) 9480 2244 or head over to Deliveroo and Uber Eats for delivery.

Preston's foodie revolution continues, with modern Mexican haunt Benzina Cantina opening on High Street.
Run by motorcycle stuntman 'Lukey Luke' Follacchio — and located adjacent to his bike workshop, Benzina Garage, the laidback venue is tapping into those warehouse vibes, with a minimalist, industrial fit-out and its own rooftop space.
For food, there's Carreto's gorditas ($8) — handmade corn flour pockets stuffed with refried beans and either cheese or chilli mince beef — alongside bites like chipotle grilled corn and cactus salad ($8). Crafty taco varieties feature the likes of beer battered fish with red cabbage ($7), or twice-cooked beef with carrots and potato ($6.50), and a slew of options for meat-free diners — including cactus mole ($6.50) and tortillas topped with smoky mushrooms ($6.50).
To drink, choose between a tidy mix of local craft beers and Mexican imports, a concise crop of wines from Australia, Chile and Spain, and a hefty lineup of cocktails. Settle in with one of the watermelon margaritas, or the tequila-infused Espresso Martini and summer won't feel so far off at all.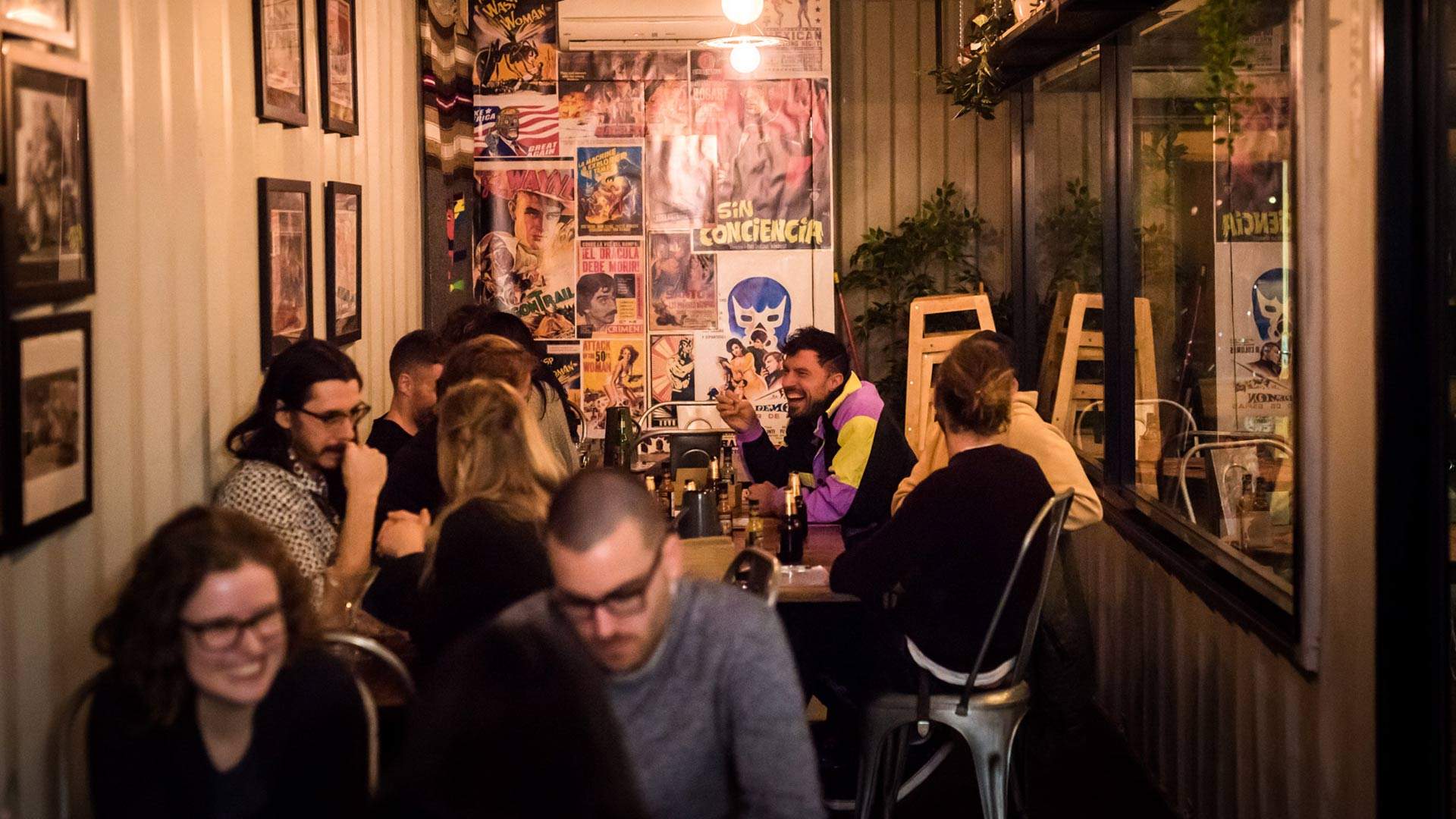 Images: Alex Jovanovic
Food & Drink

Friday, April 22 - Saturday, October 22

Bridge Road Brewers Cardboard Bar

Food & Drink

Monday, March 7 - Sunday, May 29

The Mill Brewery

Food & Drink

Monday, May 9 - Sunday, July 31

Fonda restaurants across Melbourne