Cafe Lalibela
This homely, family-run restaurant is one of Melbourne's longest-standing Ethiopian diners.
Something of a Footscray institution, Cafe Lalibela has a dedicated following of locals and regulars filling out its tables seven days a week. Drop by and you'll see all sorts of punters happily demolishing clay pots of beef, lamb, chicken and veggies, mopping up the rich, savoury sauces with pieces of light, fluffy injera.
The family-owned venue has a welcoming, accessible vibe, with staff more than happy to recommend dishes and perhaps an Ethiopian beer to help wash it all down.
An emphasis on sharing makes this a great spot for groups to gather and order a variety of different dishes, while plenty of options for vegetarians and vegans ensure all parties are catered for.
There is also traditional hand-roasted coffee on offer, complete with the traditional roasting ceremony as part of its service — it's best to book in advance if you're after this unique experience.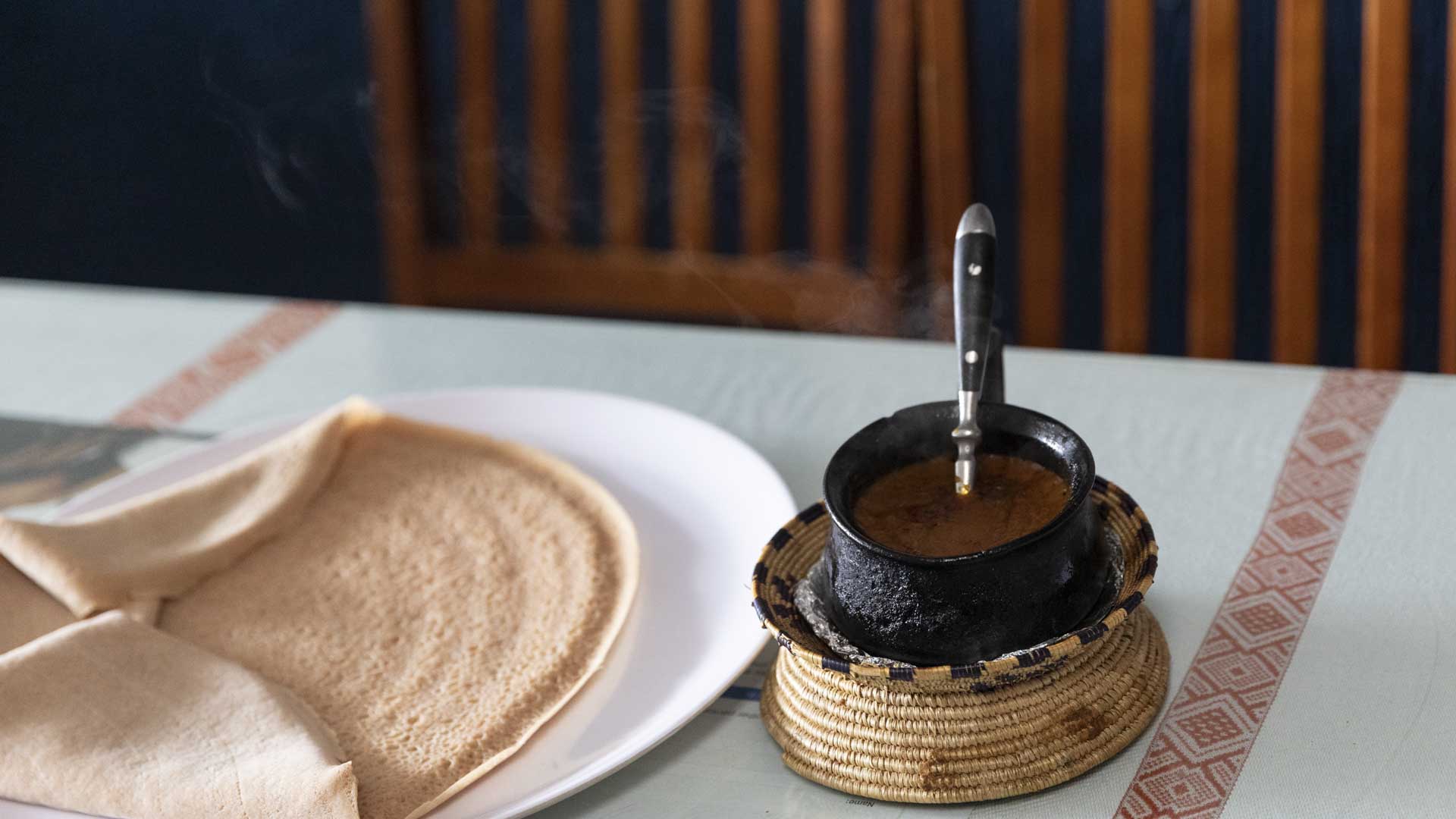 Images: Julia Sansone