Di Stasio Citta
Part art gallery, part Italian restaurant, this CBD is the second outpost of St Kilda's Cafe Di Stasio.
When you walk into Di Stasio Citta, you realise you're in for more than just a great Italian meal. But first, you have to get in. And just finding the door feels like an achievement. By no means a secret, the restaurant has no signage or street number — and you have to push a button to open the door — so, although you know this has to be it, there's still that frisson of 'have I got it right?'. Once through the door, however, all is forgotten as you take in the modernist grandeur that is Di Stasio Citta.
At first, minimalist seems like an apt description of the high-ceilinged block concrete dining room, with its white tablecloths and red leather chairs, but there are layers here. Cinematic Italian music from the 60s is the soundtrack to mesmerising videos projected onto the back and side walls. A hand-painted gold 1973 Rolls-Royce Corniche does burnouts in red desert Kamilaroi country. A red-lipsticked woman in a pilot's jacket, helmet and goggles bobs among the waves.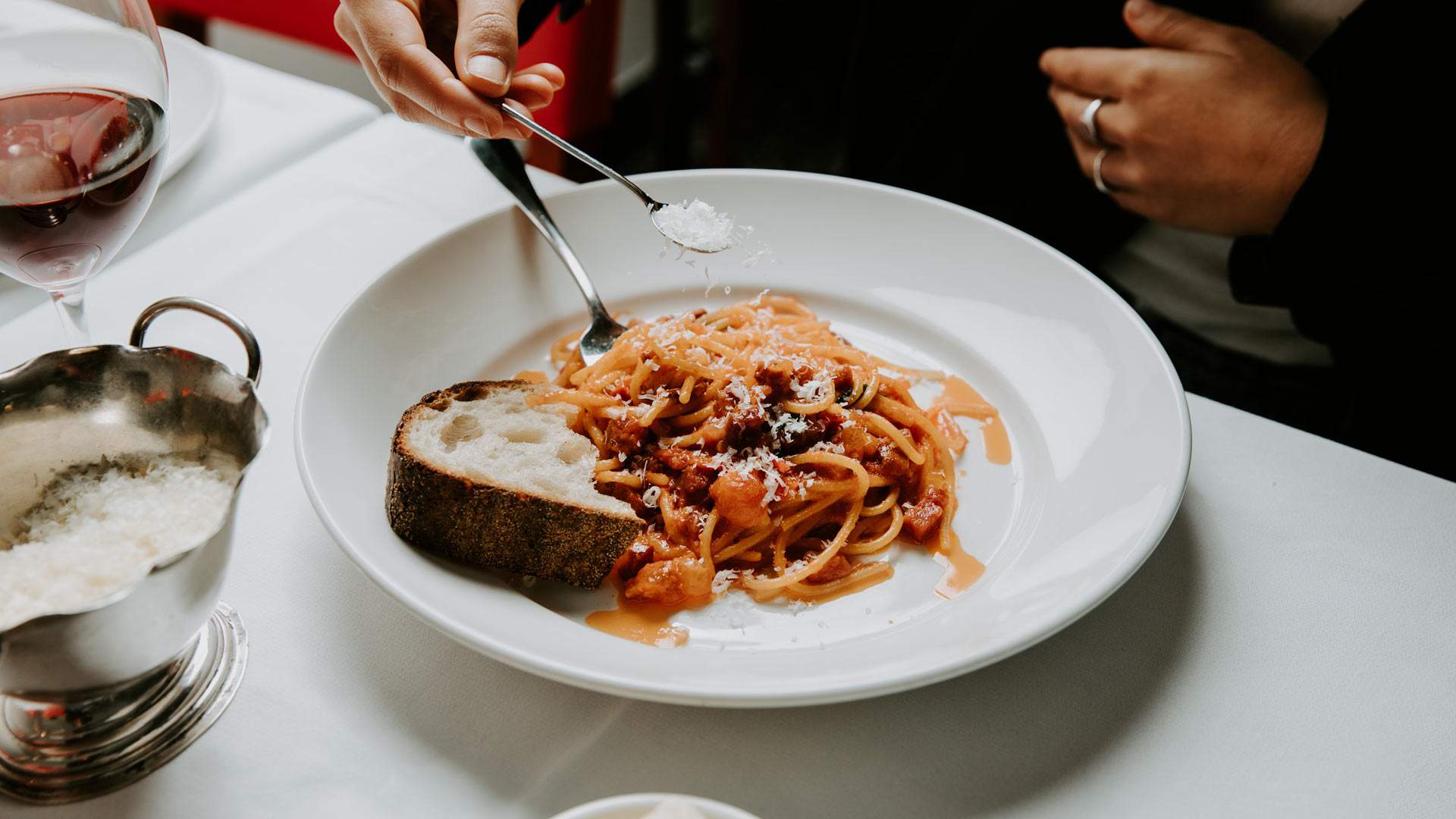 Tear your eyes away from the videos and you'll notice the 31-piece installation by Reko Rennie covering one wall, and the large windows looking out onto Treasury Gardens. There's a feeling that you could watch the seasons change from Di Stasio Citta.
On a weeknight, suits perch at the long white marble bar, spanning the back of the restaurant, drinking Aperol spritzes; friends hug; and families arrive in clusters. While it feels as though you're in an art gallery, or on the set of an Italian film, the vibe is still welcoming and relaxed.
Now, that you've taken in the full scope of Di Stasio Citta's space, it's time for food. Starters include crostini with fegatini di pollo, and entrees the moscardini affogati, or drunken red wine and chilli octopus. Here, the baby octopus is tender and sweet, and a lovely textural component within the warmth of the sauce.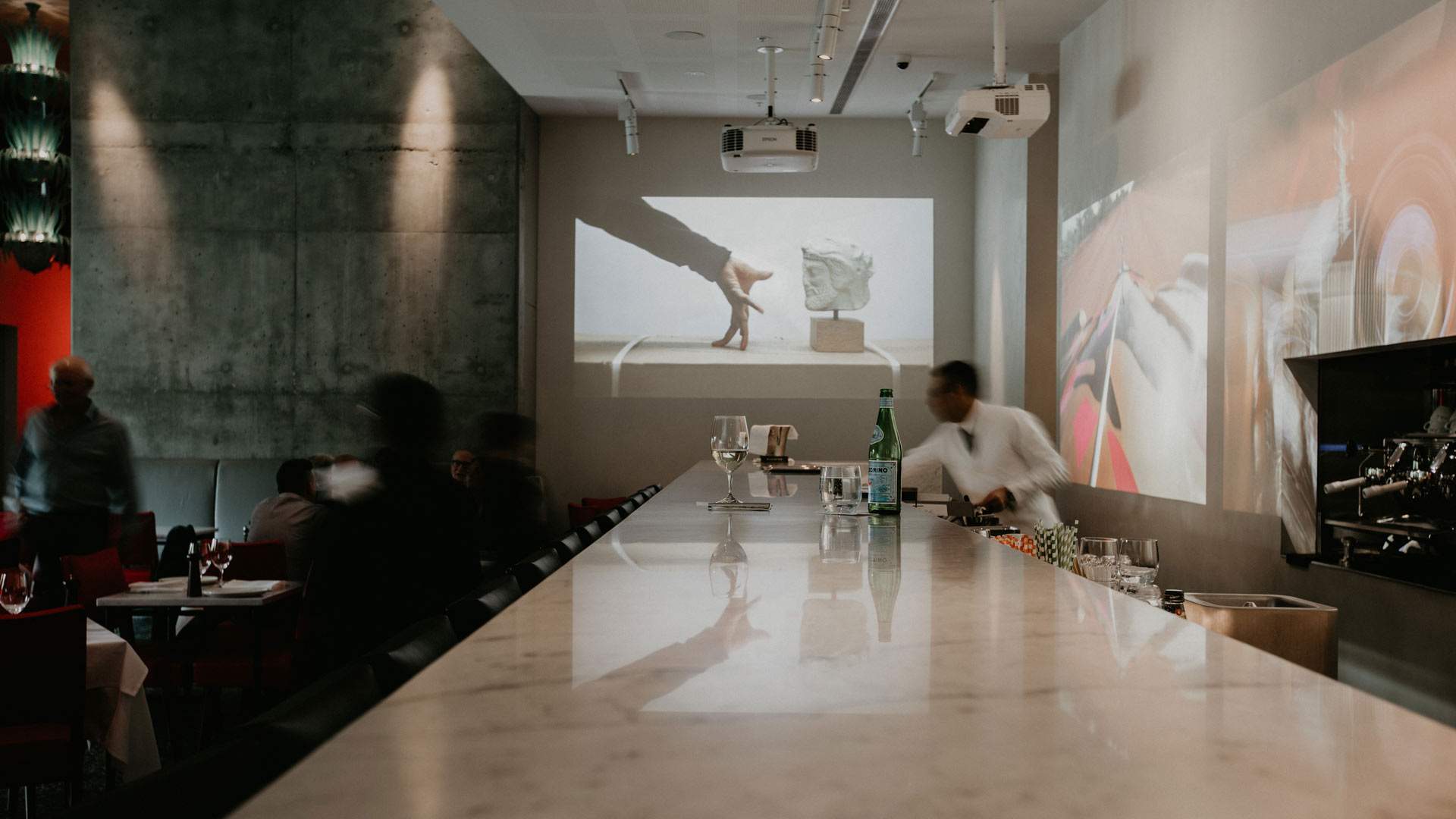 Choosing a main is a FOMO nightmare (albeit a delicious one). Among the many possibilities of Di Stasio favourites — which include the veal saltimbocca and the pescato del giorno — the call of house-made pasta is strong. The capellini con granchio, angel hair pasta with crabmeat and heavy-handed lashings of garlic, chilli and white wine, has made the trek into the city from St Kilda — and rightly so. As simple as this dish sounds, there's an intensity to the flavour that makes ordering the smaller size a worthy idea.
A night at Di Stasio Citta will take a hefty chunk out of your wallet, but it is an almost-otherworldly dining experience, quite unlike any other in Melbourne. And on certain nights, sometimes that's exactly what is required.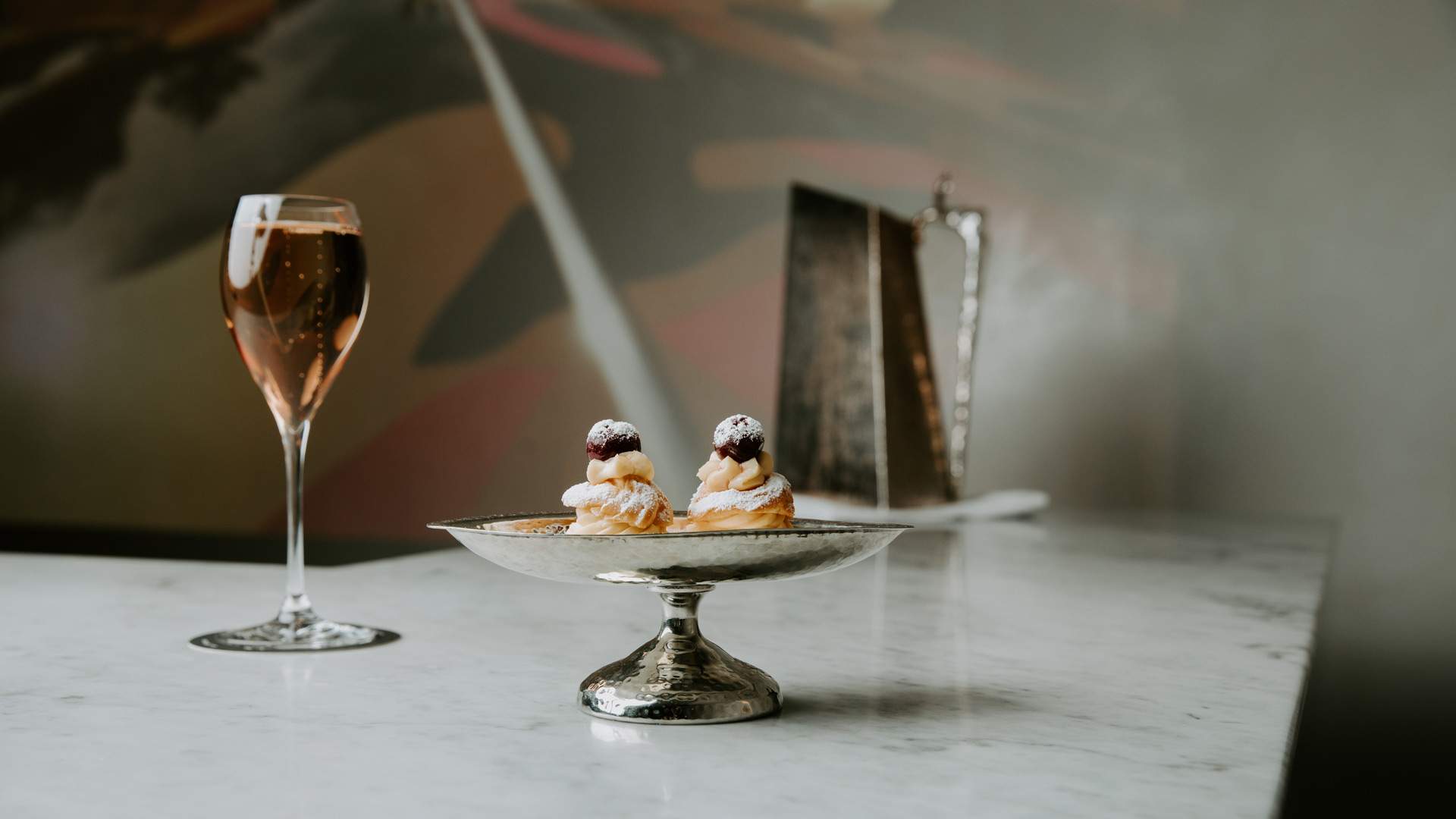 Images: Kate Shanasy.
Appears in:
Concrete Playground Trips
Book unique getaways and adventures dreamed up by our editors