Freyja
A sophisticated exploration of 'new Nordic' cuisine boasting Michelin cred, where traditional techniques are cleverly fused with modern Scandi flair.
Giving Melbourne a sophisticated taste of 'new Nordic' cuisine, Freyja graces Collins Street's historic Olderfleet building, with two chefs from a Michelin-starred Norwegian restaurant in the kitchen.
An innovative food offering fuses traditional Scandinavian sensibilities with contemporary techniques, brought to life by chef Jae Bang from Norway's Michelin-starred Re-naa, (also El Bulli, New York's Daniel), along with Daniel Gordon (Lee Ho Fook) and fellow Re-naa alum Aaron Caccia.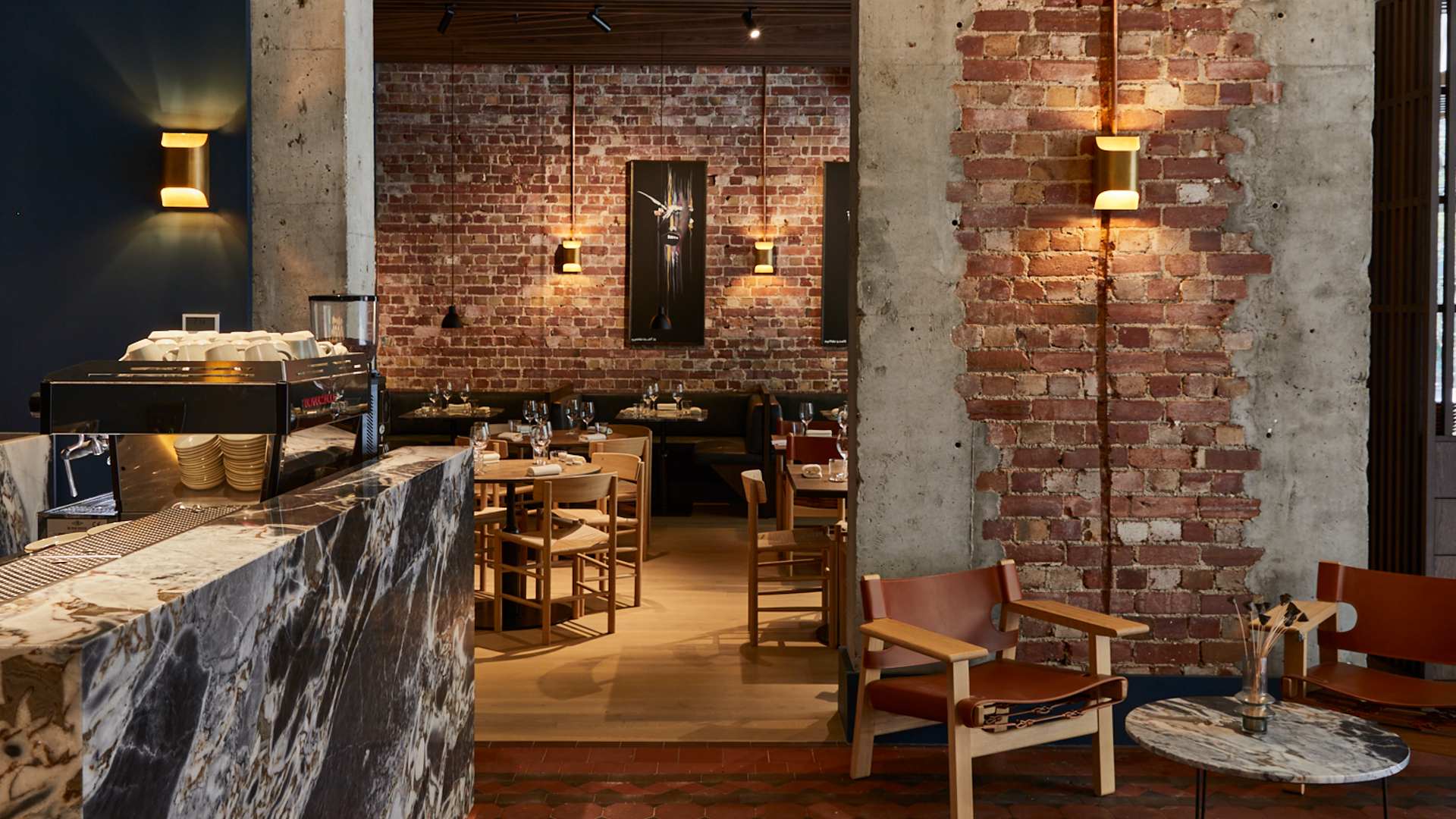 The 130-seater's fitout bears similar respect for both the modern and the traditional, with slatted timber ceilings and exposed brick played against eye-catching blue marble and dramatic Mathew Gillett artworks. Descend the spiral staircase and you'll discover another subterranean dining space with seats for up to 65.
On the menu, traditional practices like pickling, smoking and curing are given a reawakening, heroed alongside native ingredients and a touch of contemporary flair.
Expect creations like school prawns with mustard greens and egg on cayenne smørrebrød ($16); waffles served with Yarra Valley Caviar trout roe in smoked sour cream ($38); and a custard of squid, dashi and oat finished with a bacon consommé and Tasmanian truffle ($24).
Beef tartare is spiked with nasturtium, Tasmanian mountain pepper and quandong ($28); and duck breast is matched with finger lime and mostarda (a spiced fruit condiment) ($48). There's a seven-course degustation menu, too ($180).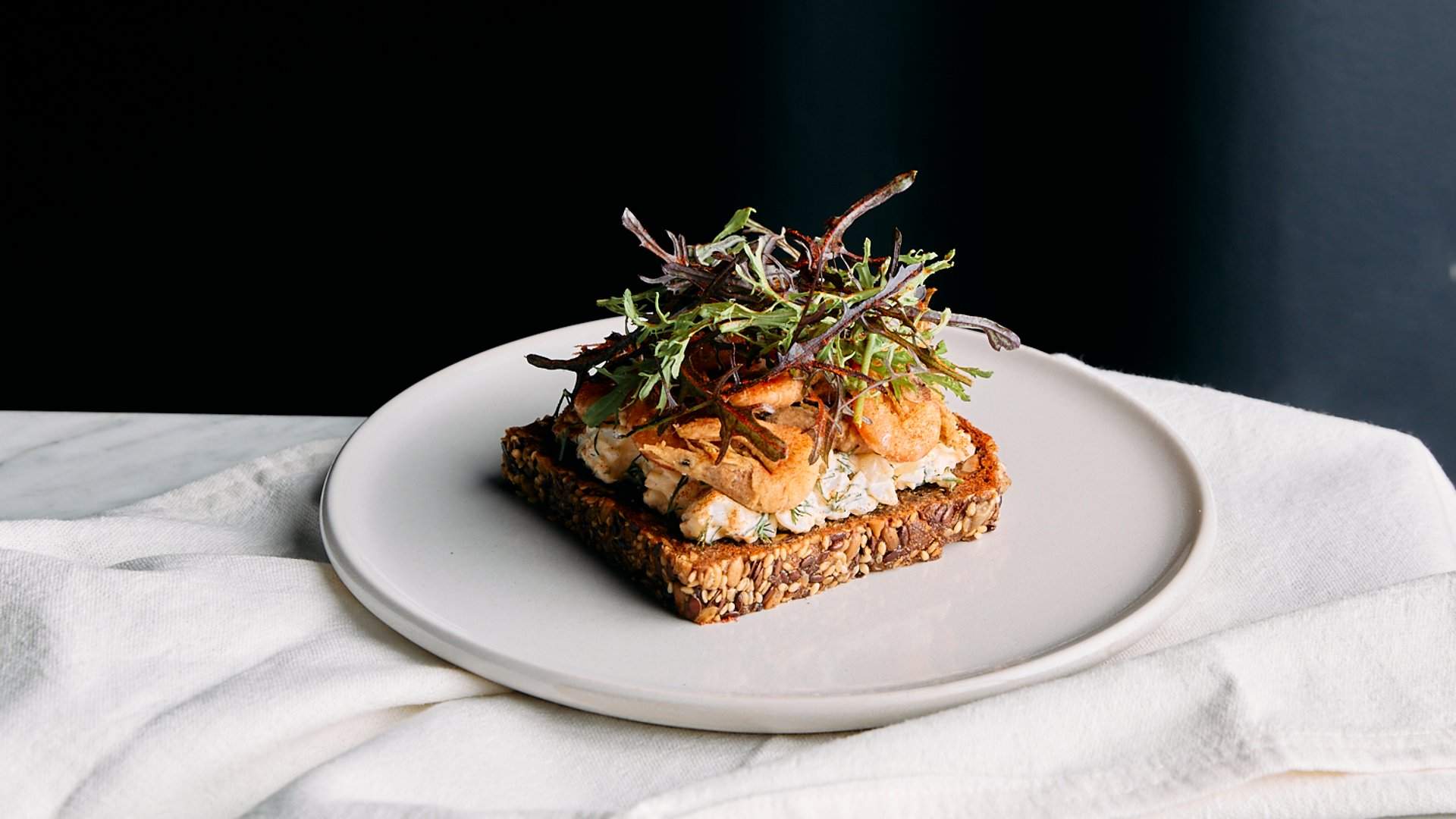 Meanwhile, sommelier Ugo Pasetti (Rockpool Group, Grossi Florentino) heads a global wine program that's heavy on ​​organic and biodynamic drops; craft beer fans can sip Northern European favourites like Omnipollo and Lerving; and there's a rotation of inventive signature sips.
Note: Freyja is currently open for dinner, but will kick off a weekday lunch service in the coming weeks.
Images: Parker Blain