Kan Eang
A Thai restaurant in Melbourne's CBD, from the family who previously ran Thai Culinary and Raan Kan Eang.
The family who used to own Thai Culinary and Raan Kan Eang on Elizabeth Street (both sadly closed during Covid) have returned with a new venture in Melbourne's CBD — Kan Eang.
Set within a narrow space on Flinders Lane, the two-storey Thai restaurant is a sleeker, more refined version of the older haunts. This is partly because siblings May and Nat Pongvattanaporn, the original owners' children, have taken over the reins to give the venue a contemporary refresh.
Thai food fans needn't fret though, the Pongvattanaporn siblings have stuck true to what made their family's previous restaurants so popular — serving up generous amounts of great Thai eats at really decent prices. Many of the most popular dishes from the previous venues remain — and the parents still pass through to make sure they don't mess around with family recipes.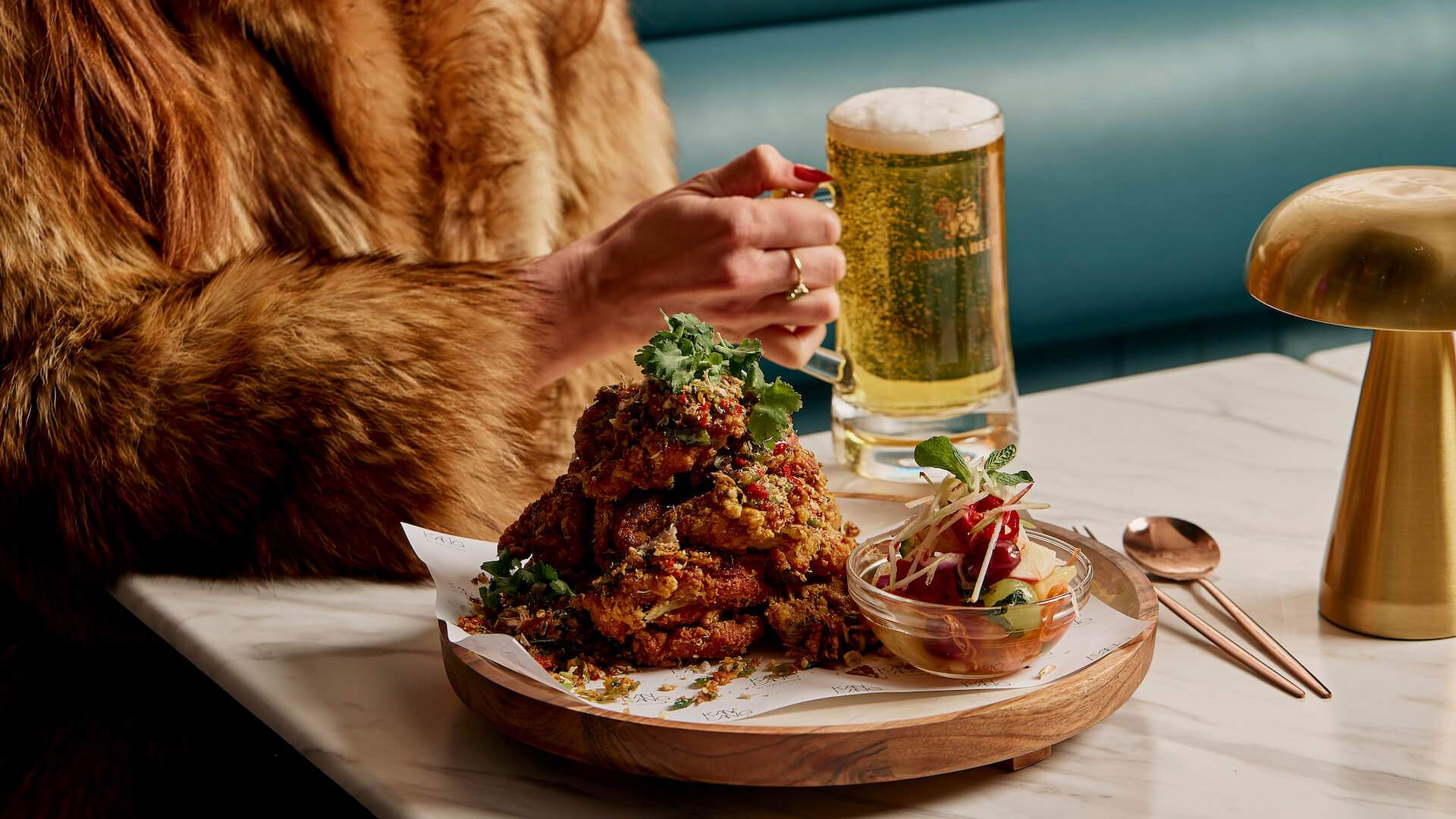 One of the most anticipated returns would have to be the huge pile of fried chicken ribs coated in a secret recipe of spices and marinades. Dip the moreish deep fried birds in and out of all the sauces that accompany it — including those that come with other dishes — for the ultimate fried chicken experience.
If you're a condiment king, these house-made sauces and dips will certainly satisfy. That's especially true for the roasted pork belly served with five different Thai sauces — covering a few sweet, sour and savoury combos. Have these by themselves or do what we did — order some fluffy bao buns and create your own bao sandwiches with all the different sides and dips.
Seafood is also prominent throughout the Kan Eang menu. The large papaya salad comes topped with a whole crispy soft-shell crab, the red curry has a large salmon fillet right at the centre of the bowl and the pad thai has a few grilled king prawns on the side. Some of the dishes even get a sprinkling of caviar — because why not?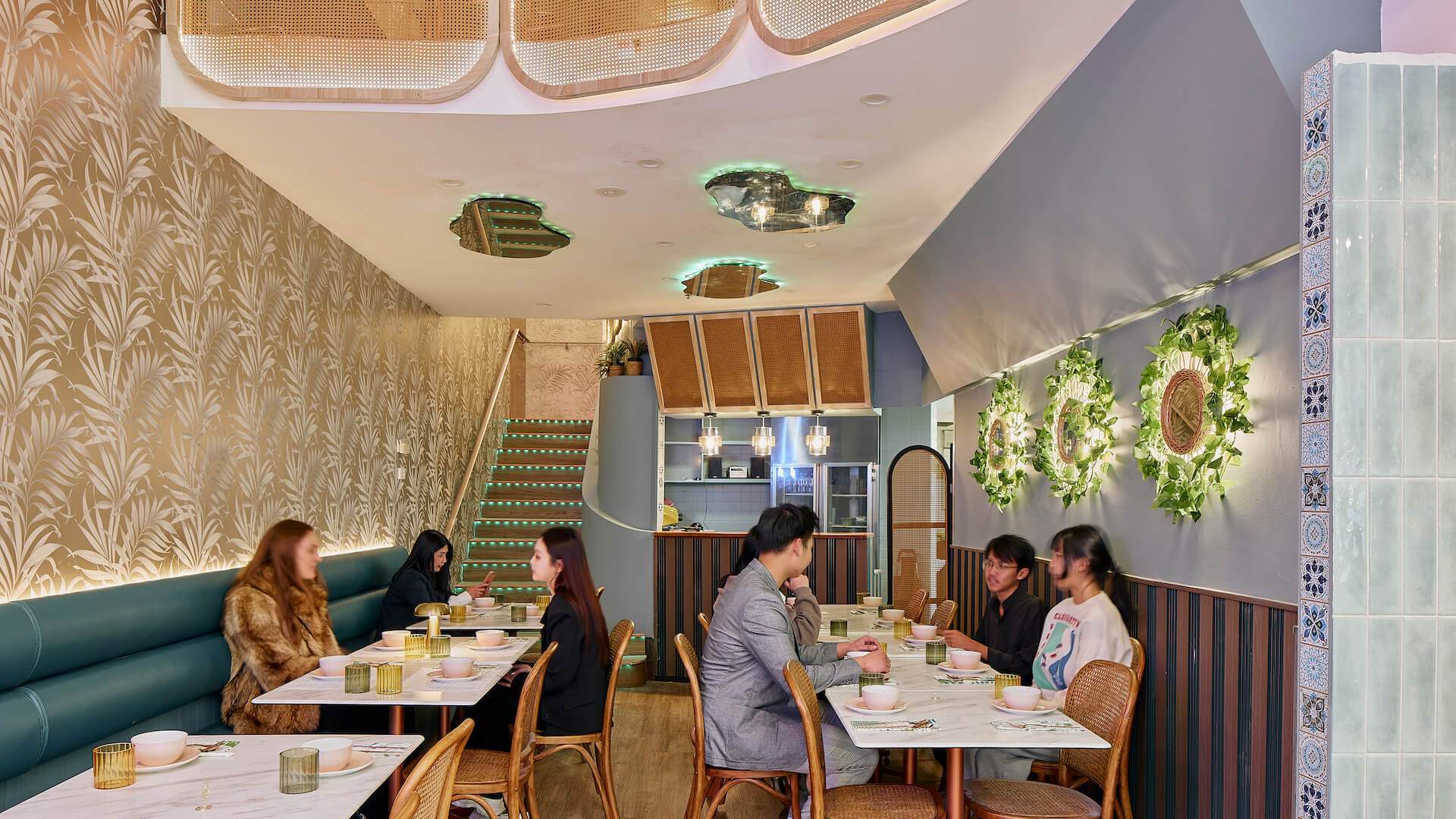 But the most striking seafood dish is the Lucky Fish. This is a signature of Kan Eang's and was served at one of its previous venues. An entire barramundi is filleted and deep fried. All of it is then coated in a secret house-made seasoning, dry chillies and tamarind sauce. Visually, it's a marvel. And it also tastes pretty damn good.
Desserts feature pandan cake, smashed grilled bananas and caramelised pumpkin with coconut gelato — the perfect blend of sweet and savoury.
And to make Kan Eang ripe for city folks, a decent selection of wines, beers and spirits are available alongside an extensive Thai-inspired cocktail list.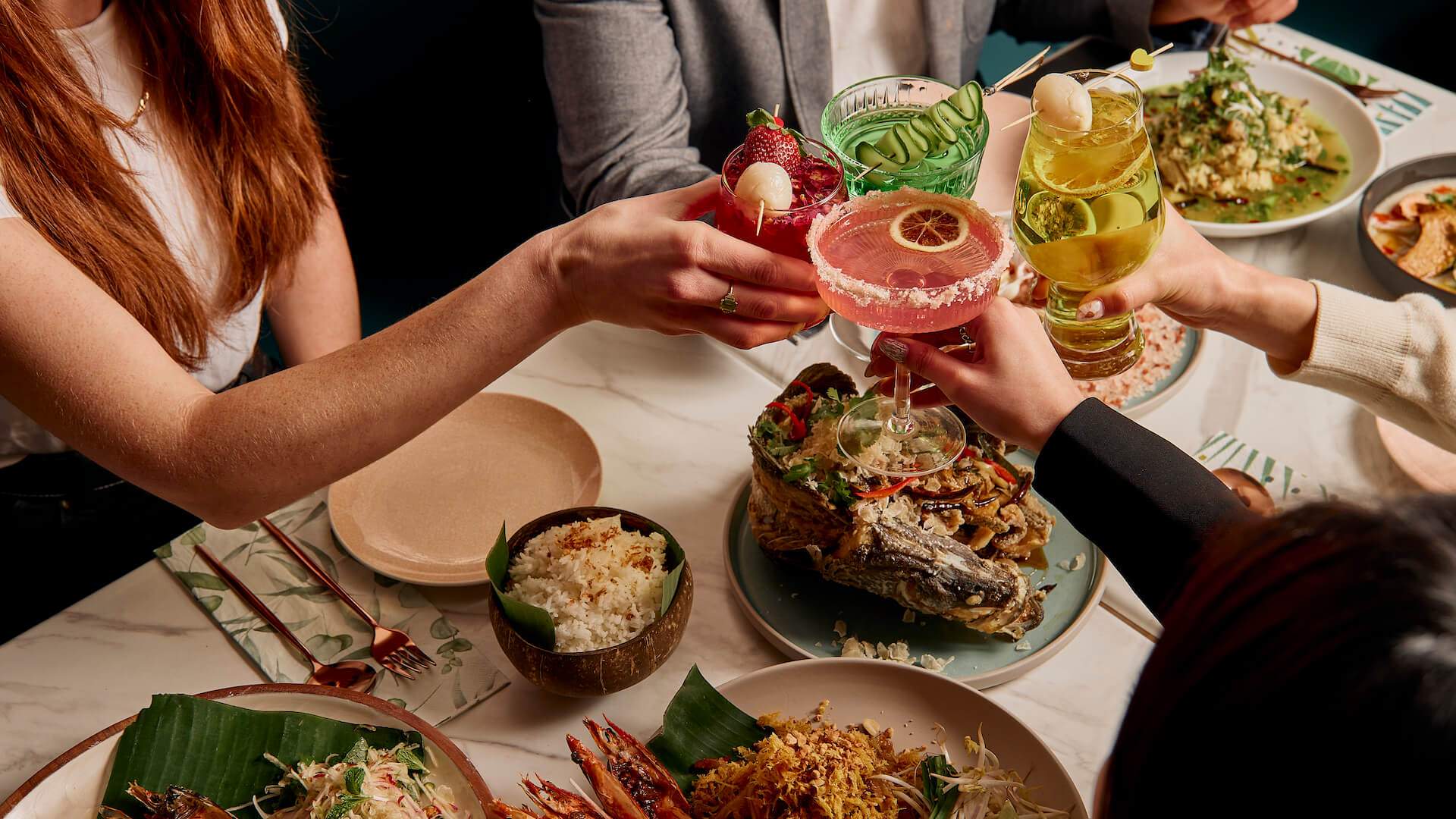 Our favourite? The Bloody Thai which is a slightly sweeter twist on your classic bloody mary. It has also been totally decked out with savoury treats. The cocktail is full of skewers holding fish cakes, chicken ribs and spring rolls. It's over the top and entirely unnecessary, but we are all for it. Bartenders don't always need to take themselves so seriously.
The Pongvattanaporn family has taken some of the best bits from each of their previous restaurants and added plenty of contemporary twists to create Kan Eang. And Melbourne's CBD is all the better for it.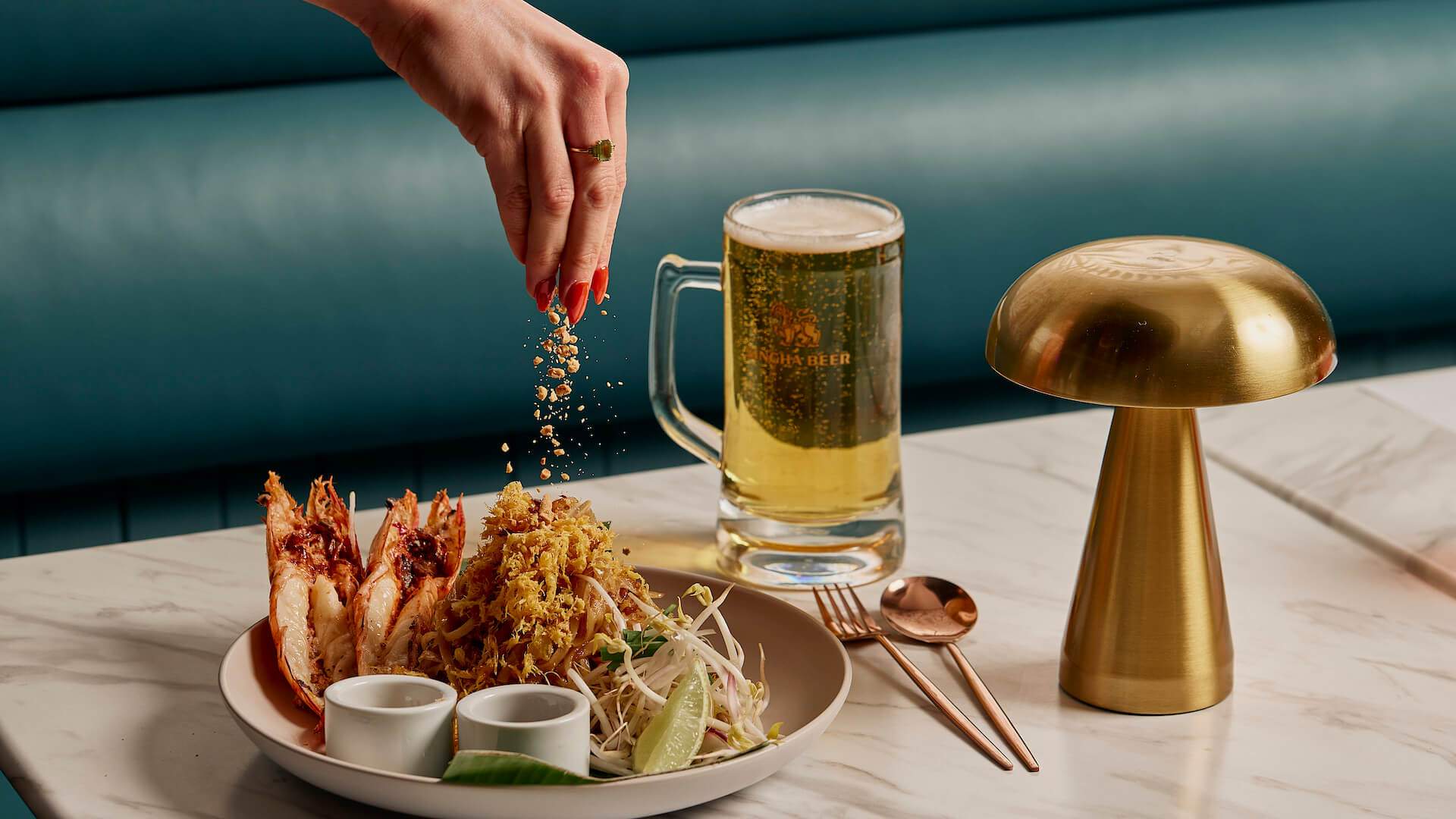 Appears in:
Concrete Playground Trips
Book unique getaways and adventures dreamed up by our editors