Panda Hot Pot
The former Dracula's site is now home to an international sichuan hot pot chain.
Whether you ever got to venture inside, or just heard tales about the goings on, Carlton's long-standing theatre restaurant Dracula's was one of the city's true institutions. But now, the sprawling corner building at 100 Victoria Street has enjoyed a complete about-face, reborn as the first Aussie outpost for China's famed Panda Hot Pot.
The chain — known for its sichuan-style hot pot — already has 400 international outlets under its belt in China, Malaysia, Japan and the US. But, keen to spread even more love for the traditional Chinese dining experience — this will be its Down Under debut.
At the palatial 228-seat Carlton site — which sold for $10.3 million last year — 37 years of outlandish costumes and vampire-themed cabaret have been replaced with a new kind of theatre. Heavy  screen partitions divide the two-level dining room, which is now decorated with glowing red lanterns and a custom-made, 1.5-tonne steel dragon taking centre stage. It even offers its own themed experience in the form of live cultural performances unfolding from 7pm each night.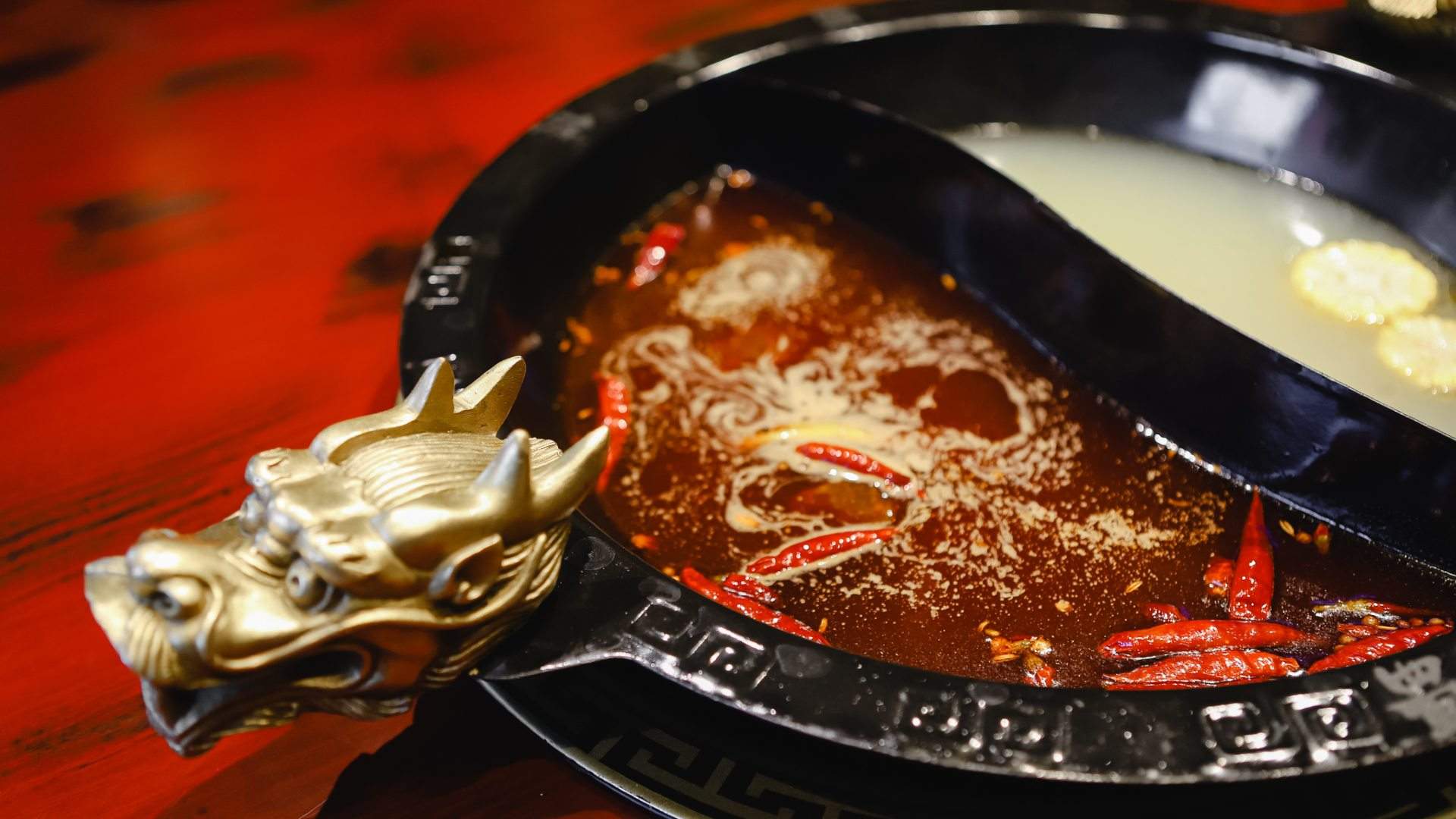 Decked out like a scene from ancient China, it's a fitting backdrop for Panda's authentic sichuan hot pot offering, where big groups congregate over giant bowls of bubbling soup. For the uninitiated, the cuisine sees diners choose a soup base and various additions, then cook it all DIY-style in a large pot in the middle of the the table by dunking ingredients into the simmering stock.
At Panda Hot Pot, you'll choose from soup base options like a rich tomato broth, or the signature Sichuan spicy soup, crafted on spices imported from China and simmered together for over 12 hours. Pick a spice level, then make it your own, ordering add-ins from a hefty selection of meat cuts, seafood, offal, fresh veggies and noodles, each item listed on the menu with its own suggested cooking time. A self-serve dipping sauce station allows you to add another level of flavour to your bowl.
If you find yourself overwhelmed — and, considering everything going on, you might — a crew of Panda's hot pot experts are on hand to ensure it all runs smoothly.
Concrete Playground Trips
Book unique getaways and adventures dreamed up by our editors