FOOD & DRINK
Pasta Poetry
This one-stop pasta shop is slinging a range of expertly crafted pasta varieties, sauces and extras to help you reach new pasta night heights.
UPDATE Monday, July 19: Pasta Poetry is offering a rotating menu of its freshly-made pasta varieties and other finish-at-home Italian dishes, for home delivery and click & collect. There's also a selection of vino and bottled cocktails available to add onto any order. And you can even set up a regular delivery if you'd like to make pasta night an ongoing thing. For more details on Victoria's current restrictions, see the Department of Health and Human Services website.

As Melbourne's frosty winter temperatures kick in, so do the cravings for comfort food. Specifically, big bowls of fresh saucy pasta, cooked just how Nonna would like it. But, if you haven't got the skills (or patience) to hone your own at-home pasta production game, you'll find a new culinary saviour in Fairfield's newly launched Pasta Poetry.
The brainchild of Melbourne hospitality veteran Theo Krambias (CH James), Pasta Poetry is a multifaceted homage to the art of pasta-making. The boutique pasta shop is now open, with an adjoining restaurant set to launch later this year. Heading up the kitchen is a dynamic duo — Executive Chef Elena Kavallaris, fresh from a trip spent training in Bologna, Italy, and Head Chef Robin Turner (La Luna Bistro in Carlton, Zsa's Bar and Bistro in Northcote). Together, they're whipping up the store's signature range of fresh handmade pasta and traditional sauces, ready for you to take home and turn into a masterpiece of your own.
On the ever-changing menu, you'll find expertly executed varieties like egg tagliatelle, tortello tondo stuffed with spinach and locally made ricotta, and cappelletti filled with 18-hour braised ox cheek. Gluten-free and vegan options abound, with gnocchi crafted using chickpea and tapioca dough, and a saffron pumpkin ravioli. Sauce options run to the likes of a creamy parmesan zabaglione, a buttery white wine number and the classic Bologna-style slow-cooked ragu.
If you get overwhelmed with choices, friendly staff are on hand to help you mix and match your way to new pasta night heights. In-store, you'll also find a couple of ready-to-heat lasagne varieties, house-made garlic bread and a classic two-person tiramisu. Plus, there's a tidy selection of pasta accompaniments including cheeses, herbs and a range of wine.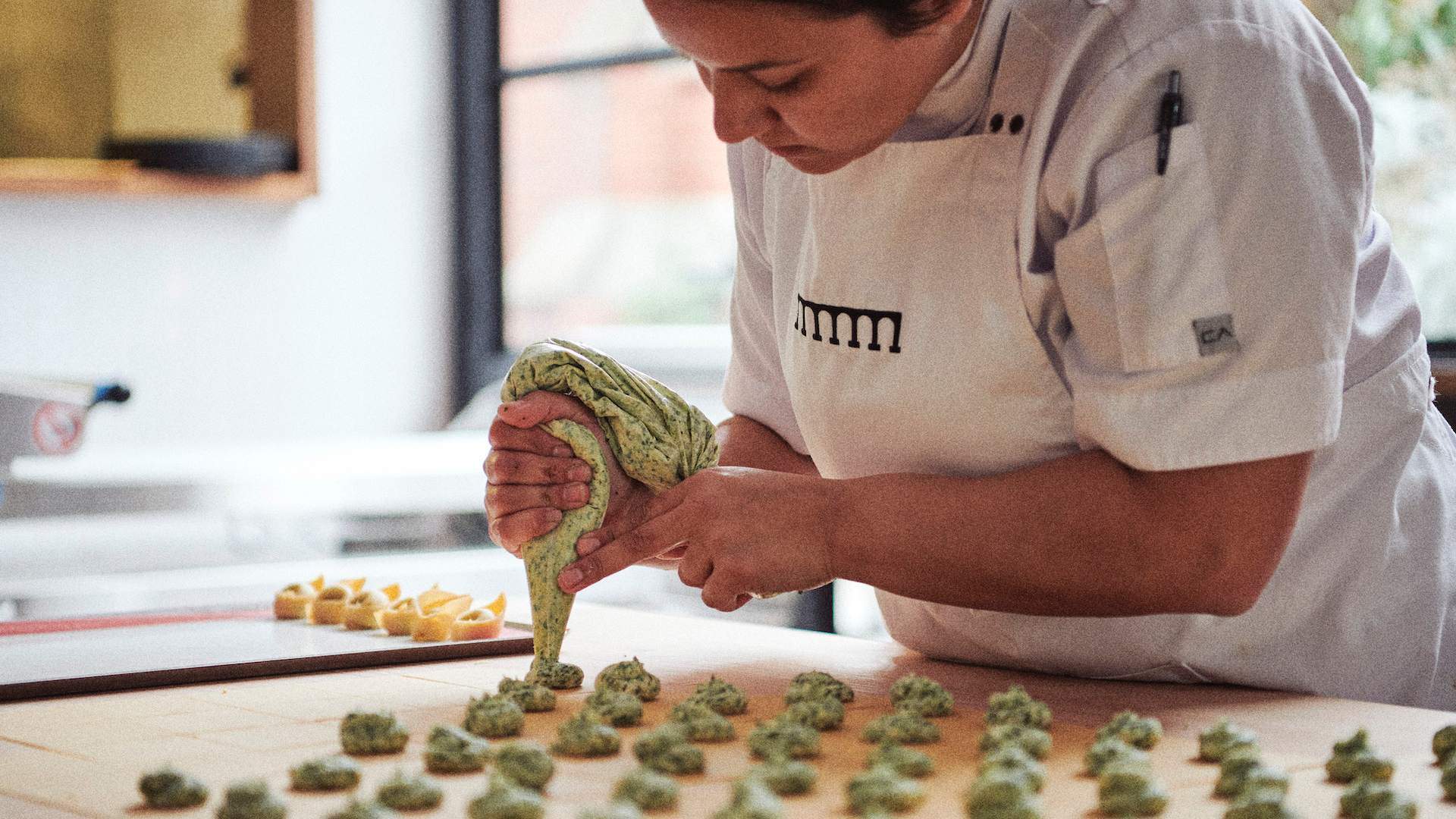 Food & Drink

Friday, September 24 - Sunday, October 31

The Cornish Arms Hotel