Penny for Pound
This Richmond bakery serves up buttery croissants and inventive doughnuts made with seasonal ingredients.
The Richmond-based baking duo behind Penny for Pound Matilda Smith and Ben Wilson are masters at turning basic household ingredients — flour, butter, sugar -— into something special. Their goodies, including croissants, tarts, cookies and cruffins, have been popping up in cafes all over Melbourne for a while now.
And they don't hold back on experimental doughnut flavours either. Allowing seasonal produce to guide creativity has resulted in flavour combos including yuzu meringue, rhubarb and ginger and passionfruit cheesecake. But it is this combo, which won Best Donut at the 2018 Donut Fest, that firmly secured Penny for Pound's place in our hearts: fig, honeycomb and orange crème brûlée. Fresh off the win, the team opened a retail frontage behind cafe Mayday Coffee and Food in April, 2018.
Enter via Lord Street into a space that cleverly uses light marble and timber surfaces, penny marble tiles and large mirrors to mask the relatively minimal square footage. There are two display cases. One holds the picture-perfect cakes (think: yuzu meringue tart with black sesame and chocolate, cherry and tonka dome). The other sides holds your more traditional pastries including morning buns, danishes and the most perfectly glossy, flaky croissants. The patisserie's name refers to that classic saying 'in for a penny, in for a pound'. In other words, don't go here whilst on a diet or, at least, don't expect to stick to it.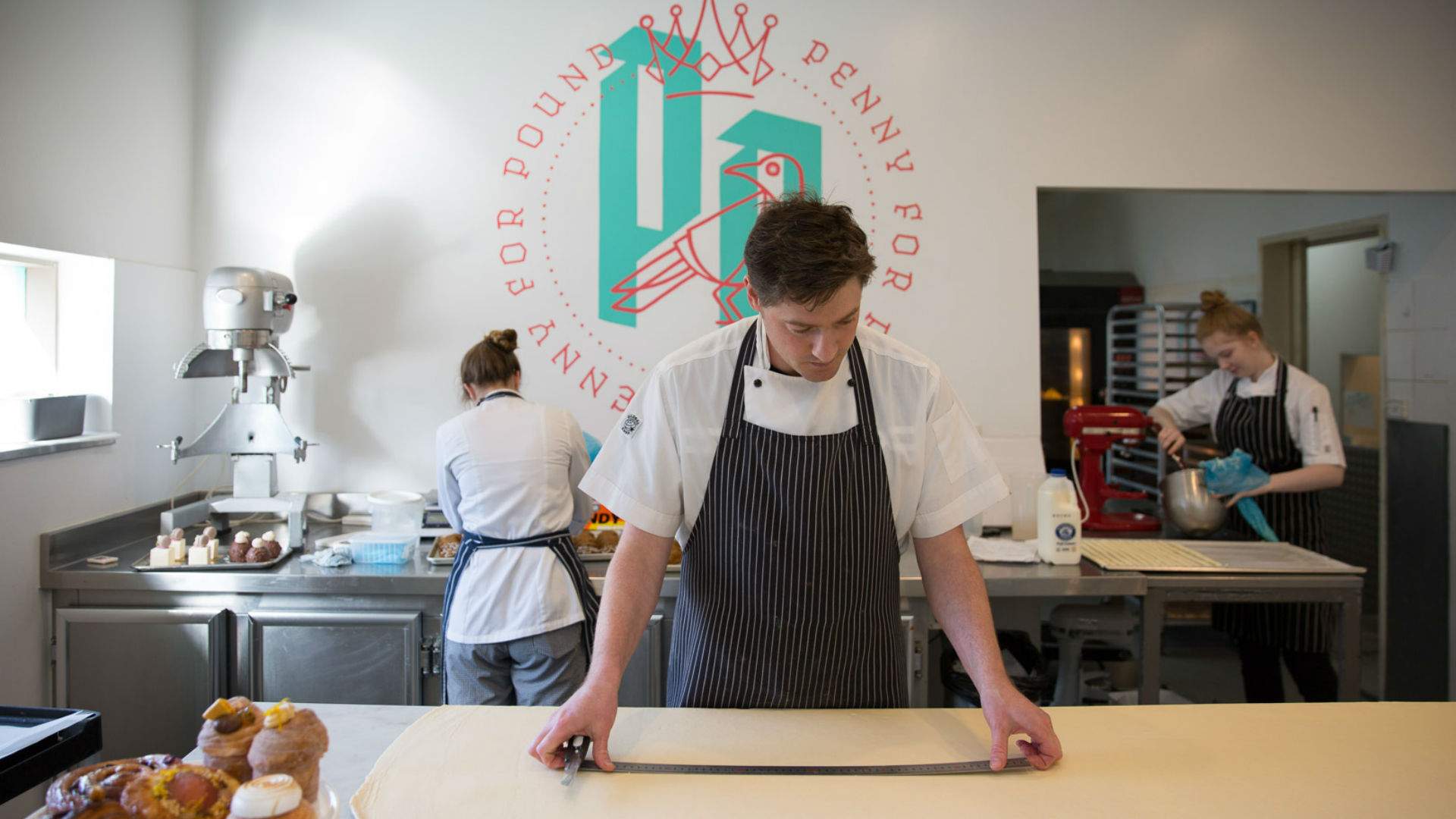 Images: Kate Shanasy