Small Axe Kitchen
Breakfast pasta, espresso martinis and fried cheese sammies.
When poring over the menu at Brunswick's Small Axe Kitchen, two words jump out at you straight away: breakfast pasta. Made with macaroni, sautéed peas, mint, pork cheek, and topped with a slow-cooked egg, it's the most eye-catching dish at this Sicilian-inspired brunch spot that is fast becoming a northside staple.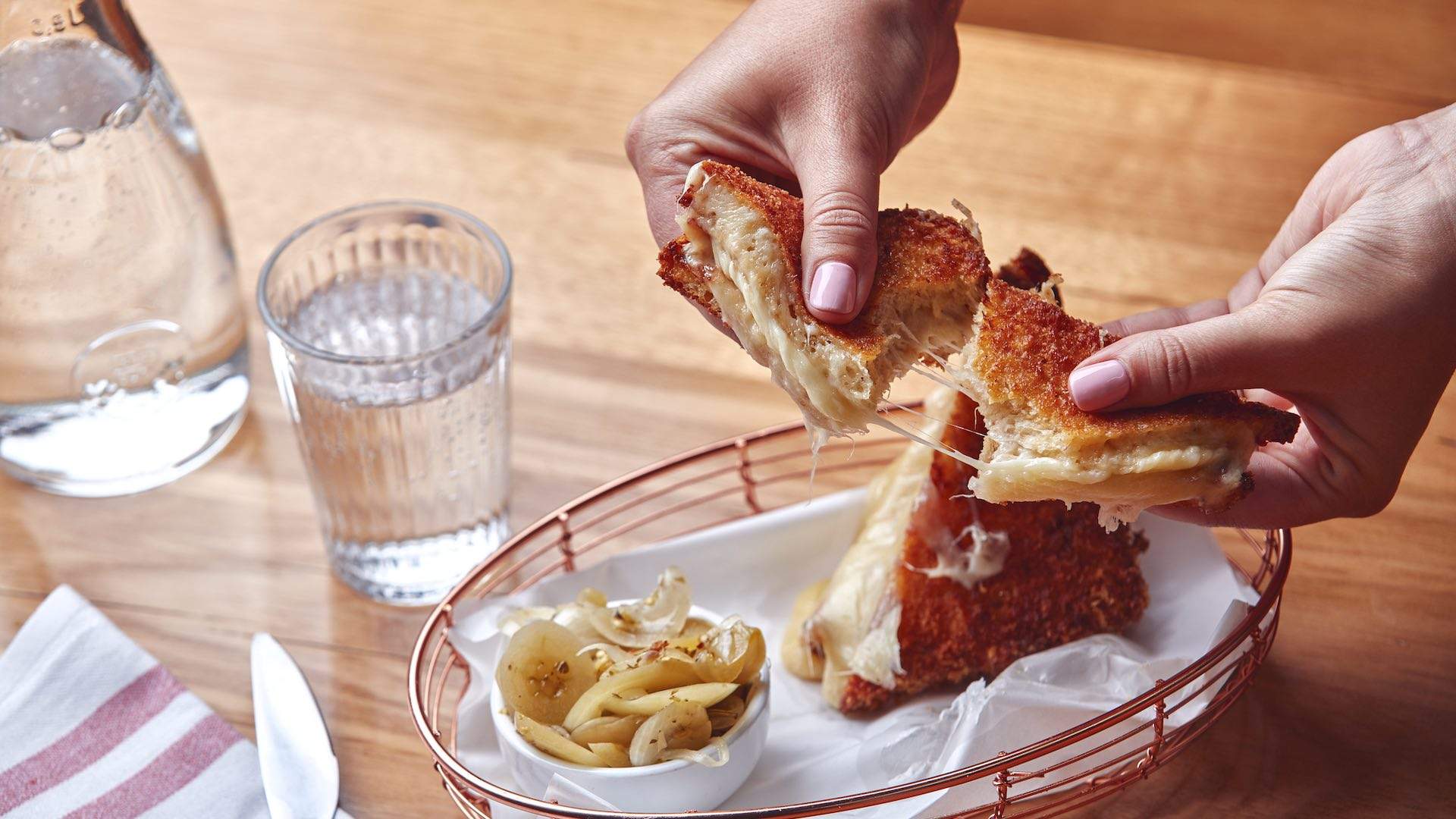 Other standouts include their grilled brioche with pistachio granita, espresso mousse, nougat and bloody orange jelly, their warm chestnut rice pudding with figs, prunes, almonds and fennel pollen and — you might need to sit down — the fried scarmorza sandwich. The coffee, meanwhile, comes courtesy of Code Black Roasters in all the regular forms — but if you're having pasta for breakfast, you may as well go for an espresso martini.
Images: Tim Grey