Yoi
An Indonesian restaurant in the CBD serving up Nutella- and cheese-stuffed martabak.
Serving up homely yet modern takes on Indonesian fare on Franklin Street, Yoi is a family-run affair. It's helmed by Ibu Lie Tjoa along with her two sons Dion and Michael Sanusi who are together hoping to share a part of their culture, history and family traditions through their meals.
On the menu, you'll find popular Indonesian dishes like mie tek tek ($10), a Hawker-style stir fried noodles; spicy beef rendang ($10.90); soto betawi (a coconut beef soup served with rice, $12.90); and fried chicken covered in Yoi's signature salted egg sauce ($12.90), which is best paired with a thick avocado smoothie ($4.50) or an iced teler ($5) made with avocado, jackfruit and coconut gel in a mix of coconut milk and sweetened condensed milk.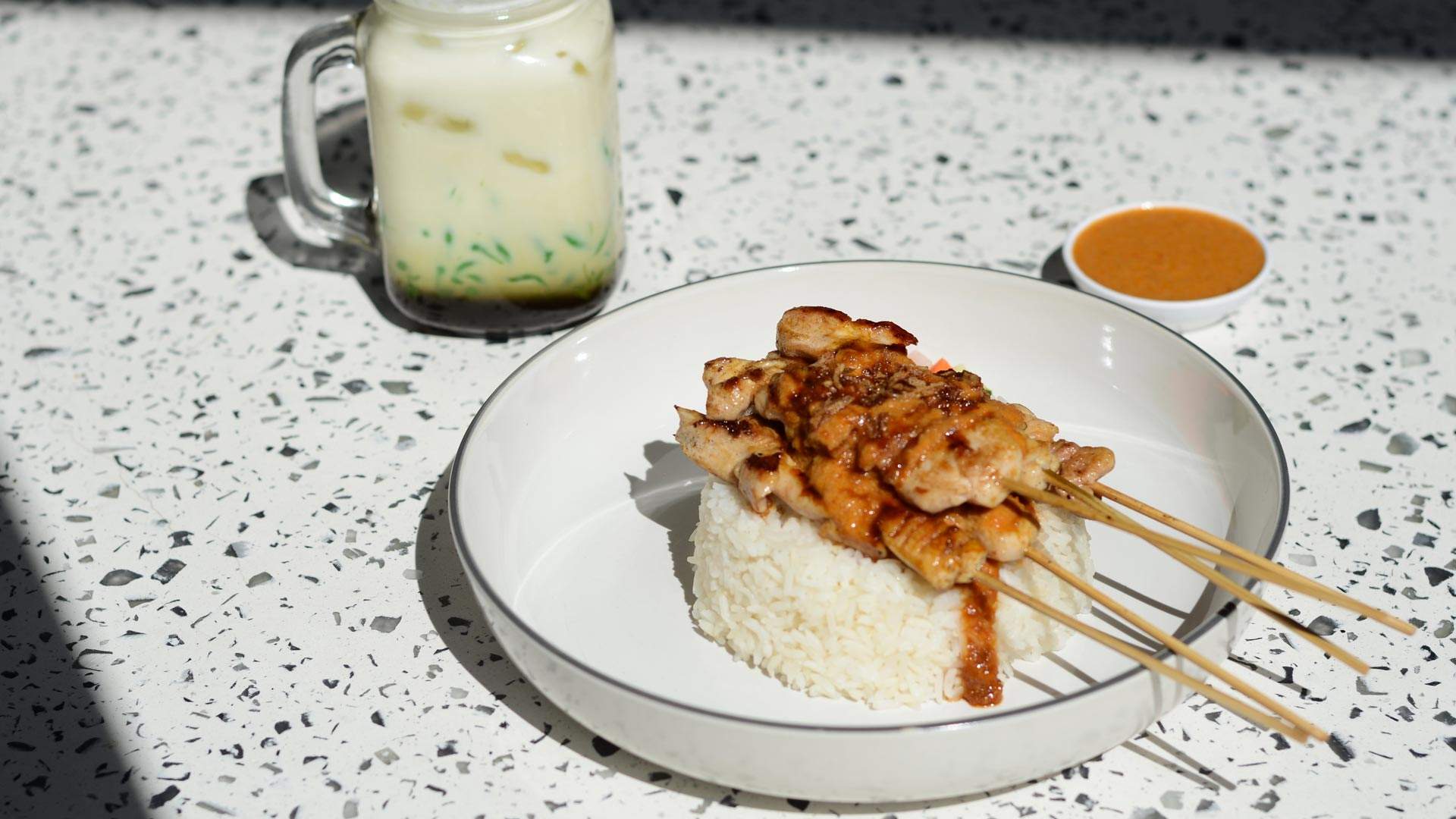 Looking for something sweet? Martabak ($11.50), a thick stuffed pancake popular on the streets of Jakarta, comes with your choice of sweet and savoury fillings. The Indonesian classic and Yoi recommendation, however, is a combination of condensed milk, chocolate and cheese.
Open for lunch or dinner on the bustling Franklin Street, Yoi is not only serving up a tasty feed, but it's doing so for cheap with everything on the menu under $20.