TRAVEL & LEISURE
Aldi Is Releasing a Range of Affordable Hiking Gear So You Can Start Hitting the Trails
The range of hiking shoes, headlamps, thermals and jackets lands this Saturday — and starts at just $4.99.
Aldi Is Releasing a Range of Affordable Hiking Gear So You Can Start Hitting the Trails
The range of hiking shoes, headlamps, thermals and jackets lands this Saturday — and starts at just $4.99.
With international travel set to be off the cards until mid 2021, many Aussies are looking to explore their own backyards a bit more. One of the ways we're doing that is by hitting the trails and mountain paths.
While your regular trainers and favourite leggings are probably all good for a one-day hike (depending on terrain), if you're looking to do something a bit longer — like a multi-day adventure across NSW, Victoria of Queensland — you might want to invest in some slightly more serious hiking gear. This can usually cost a pretty penny, but, thankfully, good ol' Aldi is about to drop a heap of adventure gear that won't empty your bank account.
Available at stores across the country from Saturday, July 4, the gear includes everything from down jackets to hiking shoes and backpacks. You can snag headlamps for just $4.99, wool hiking socks for $11.99, $12.99 gloves , shoes for $29.99, a $34.99 30-litre backpack, merino thermals from $26.99 and a waterproof jacket starting at $39.99.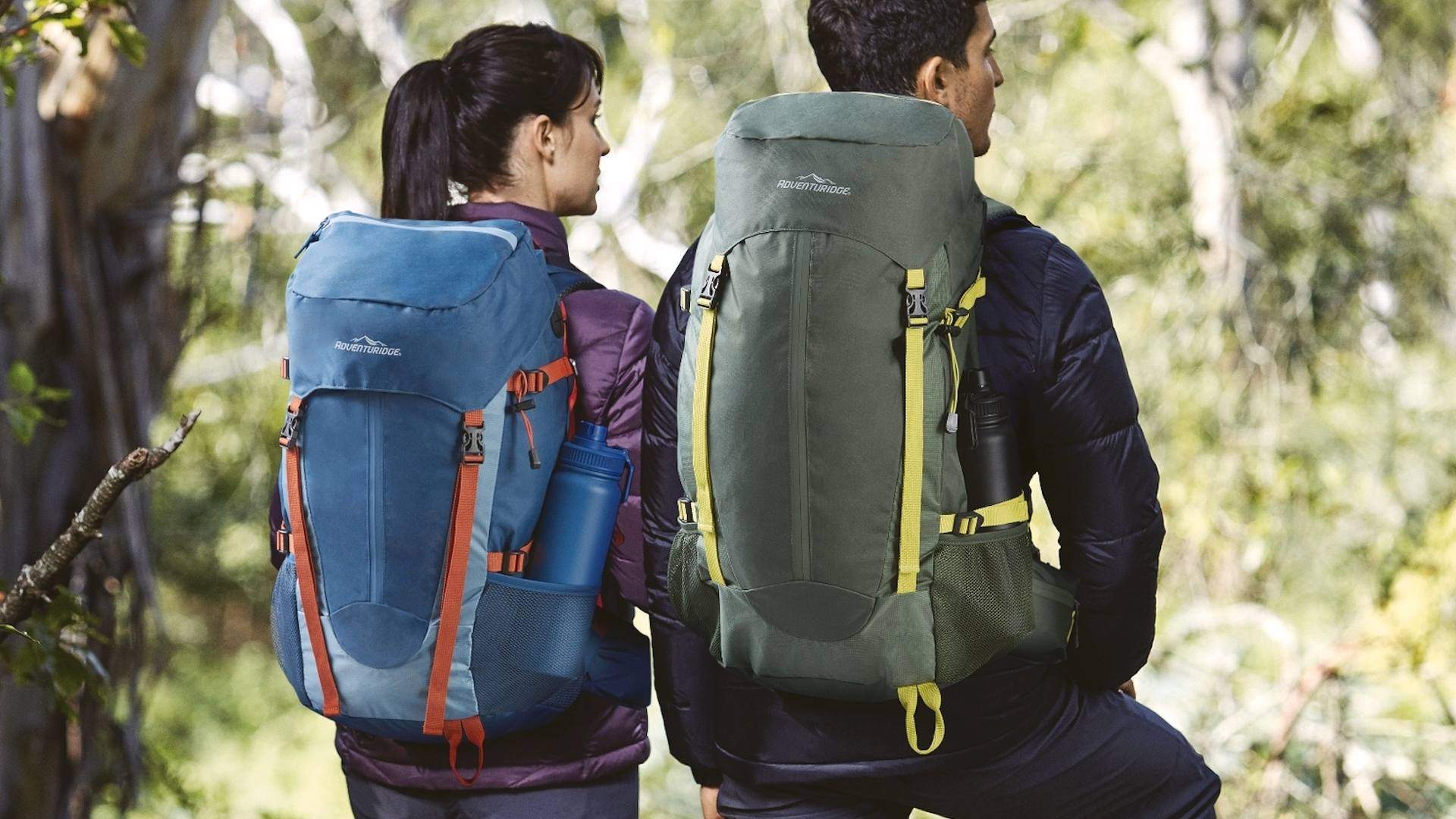 There's also an Ultralight down jacket, which is water repellent, insulated and can be packed into a easy-to-carry pocket, is on offer for just $49.99 — still less than a pineapple — as well as some outdoor-appropriate technology such as binoculars ($39.99), handheld radios ($49.99) and GPS watches ($79.99).
Once you're all kitted out, it's time to start planning your adventure. We suggest you aim high (literally) and tick off these ten epic mountain walks across Australia.
The Aldi Adventure Range is available from Aldi stores nationally from Saturday, July 4. 

From 11.59pm on Wednesday, July 1, until at least Wednesday, July 29, stay-at-home orders have been reintroduced in ten Melbourne postcodes, which means their residents can only leave for one of four reasons: work or school, care or care giving, daily exercise or food and other essentials. For more information, head to the DHHS website.
Published on July 01, 2020 by Samantha Teague