TRAVEL & LEISURE
Another Part of Flinders Street Is Closing Down for Up to Three Years
Two lanes will close between Swanston and Elizabeth streets as part of the Metro Tunnel construction.
Another Part of Flinders Street Is Closing Down for Up to Three Years
Two lanes will close between Swanston and Elizabeth streets as part of the Metro Tunnel construction.
---
One of the busiest sections of the Melbourne CBD is about to become more chaotic, with part of Flinders Street shutting down for the Metro Tunnel construction works. From September 2, eastbound lanes between Elizabeth and Swanston streets will completely close to vehicles, for a period that could last up to three years.
The closure is needed so that an underground connection can be built from Flinders Street Station to the new Town Hall Station. Announcing the news, Minister for Transport Infrastructure Jacinta Allan advised that the works "will unavoidably cause significant disruption", which includes to pedestrians.
Folks on foot and in vehicles will still be able to access local businesses and residences, however, and the existing footpath will remain open along Flinders Street past Degraves Street, as well as to the Station construction site. A new crossing will also be established west of Degraves Street, but those walking through the area won't have access to full Flinders Street footpath until sometime late in 2020.
Trams will largely remain unaffected, running in both directions up and down Flinders — except for a six-day closure between October 2–7, when major construction works will be undertaken near the tram network.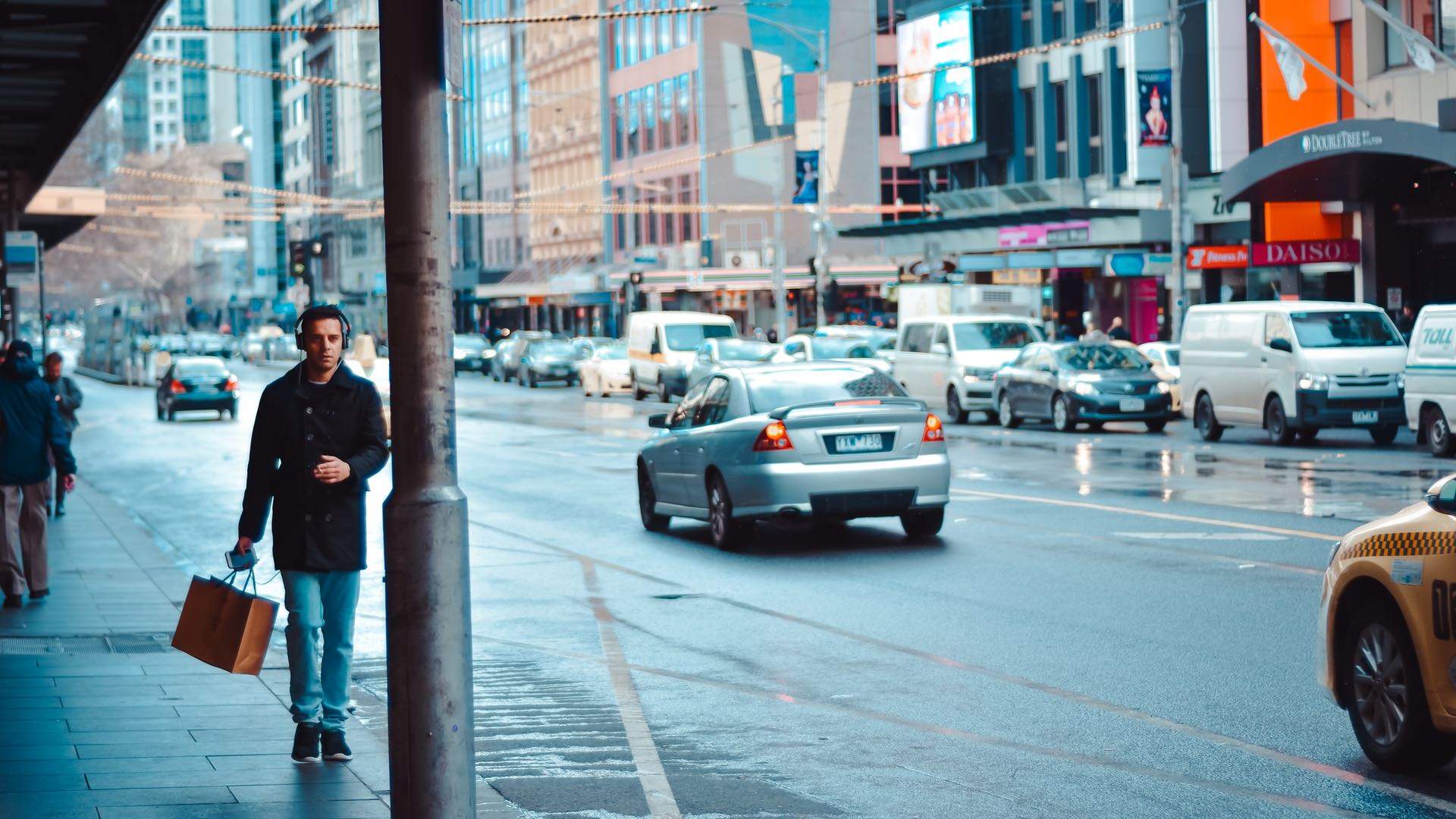 In good news, if you've been spotting plenty of trucks in the CBD lately, the government expects the partial Flinders Street closure to halve the number on Swanston Street during the peak construction period. That means that there shouldn't be more than around 100 trucks per day, maximum, although that still sounds like a hefty amount.
Still, if you regularly walk, drive or ride down Flinders Street, you might want to prepare for a change to your routine. Of course, you might've done so already, given that one of the westbound lanes has already closed between Swanston and Russell streets, and will also remain that way until 2022.
Image: Josie Withers, Visit Victoria.
Published on July 21, 2019 by Sarah Ward