TRAVEL & LEISURE
Melbourne's Most Extraordinary Spa Experiences
Treat yourself to a Japanese-style massage, a bath overlooking the city or an incredibly opulent treatment paired with bottomless champagne.
You work hard. You play hard. Obviously, you should get to relax hard, too. A healthy dose of luxury down at your local day spa offers just that — including kicking around in a comfy robe, being pampered like a boss and having all the time in the world to enjoy yourself, stress-free. Well, that idyllic image is an easy one to tap into, since Melbourne is home to a vast array of top-notch spa destinations. Whatever your budget, skin type, or go-to massage style, there's a luxurious spa treatment for you right near the CBD. Go get your glow on and thank us after you've found your inner peace.


PARK CLUB HEALTH AND DAY SPA AT THE PARK HYATT, EAST MELBOURNE
With five stars to its name, the Park Hyatt is a study in luxury and its onsite day spa is no different. This one offers a whole range of therapeutic massages and facial services, along with rejuvenating body treatments designed to blast away toxins and leave that skin in ship-shape condition. Get your glow on with the calming coconut cocoon (a dry body brush followed by a slathering of cocoa seed and coconut oil, and a cheeky foot massage, $160), or try the coffee and kelp contour wrap ($240), which is aimed at hydrating and brightening sluggish skin. Treatments lasting an hour or longer will even get you complimentary access to all of the day spa's wet areas.

LANCEMORE MANSION HOTEL SPA, WERRIBEE PARK
A trip to the stunning Lancemore Mansion Hotel Spa might just change your definition of luxury. Firstly, it's housed in a grand historic mansion that'll have you feeling like Marie Antoinette. Secondly, the day spa itself boasts an air of exclusivity, featuring gorgeous spaces, ambient sounds, and a menu of primo massages and spa packages designed for maximum pampering. Find yourself easily tempted by lush sounding options like the Heavenly Decadence ($250), which is only available on weekdays: a warming foot bath, one-hour full-body massage and exfoliating sugar scrub, finished with some extra down time soaking away stress in a private spa bath.

SENSE OF SELF, COLLINGWOOD
Housed in a stunningly converted Collingwood warehouse, Sense of Self is flipping the script on the usual wellness concept, instead delivering a "no BS" offering centred on inclusivity, connection and restoration. The soaring, light-filled space takes its cues from the bathhouses of Europe, Africa and Japan, with an abundance of greenery designed to soothe and uplift. A massage and mindfulness studio offers various relaxation and remedial treatments, like the extra deep Heavy Hand massage (from $85 for 30 minutes). Or, you can settle in and get acquainted with the range of bathhouse facilities, including a Finnish sauna, a 39-degree mineral bath and a cold plunge pool. Bathhouse entry gets you full use of all these elements, with weekday prices starting from $49 for two hours.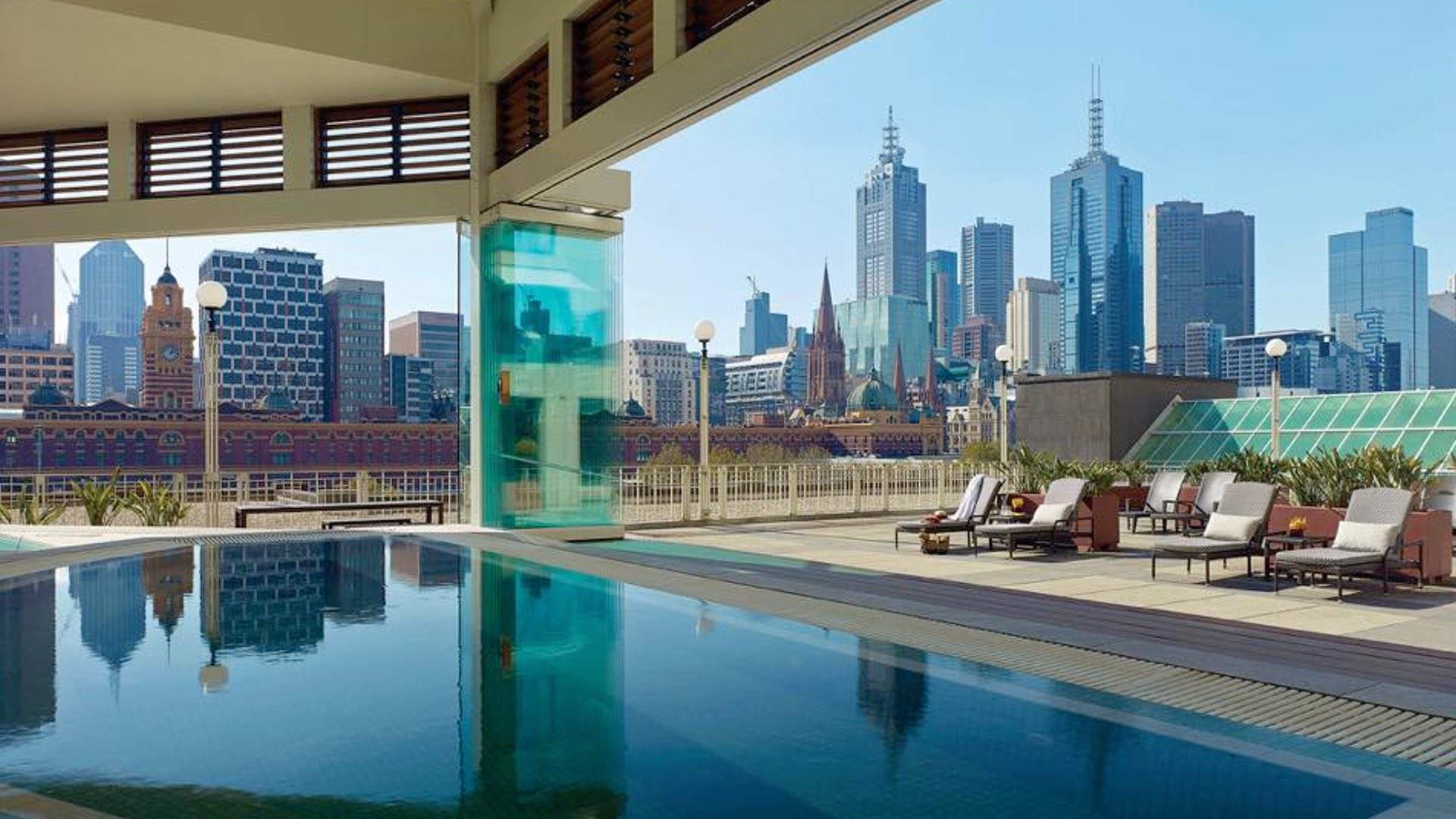 CHUAN SPA AT THE LANGHAM, SOUTHBANK
Book in for a treatment at The Langham's opulent Chuan Spa and you'll also score access to its raft of premium bathing facilities. That includes the sauna and steam room (once reopened), and this stunning saltwater pool and outdoor deck with views across the city. In fact, all guests are encouraged to partake in a muscle-loosening tri-bathing ritual before heading into their spa session. The massage menu heroes traditional Chinese techniques, while multi-treatment options combine things like body wraps, plumping facials and mud masks.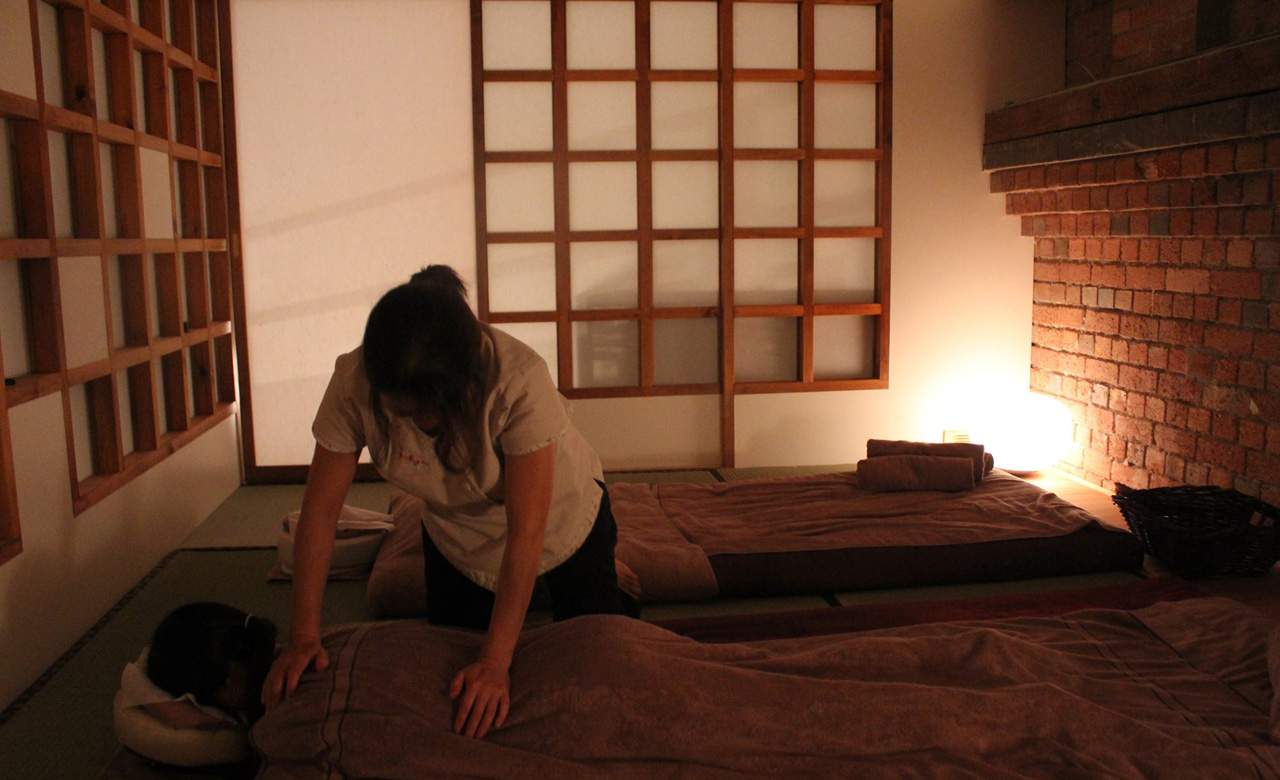 SAKURA LOUNGE, CBD
Sakura Lounge is a Japanese-style day spa (sans onsen) tucked away down Warburton Lane. And it's a winning option for those looking to go all out, offering an array of all-day packages that won't break the bank. Think: traditional Japanese massages, invigorating foot treatments and hydrating facials rolled out one after the other until you've well and truly found your inner zen. With tea and sweets served throughout, and sushi and champagne as optional inclusions, you'll finish up at Sakura feeling more pampered than ever. Try the 2.5-hour Decadent Detox package (foot treatment, chocolate body treatment and hot-stone massage), which clocks in at a reasonable $177.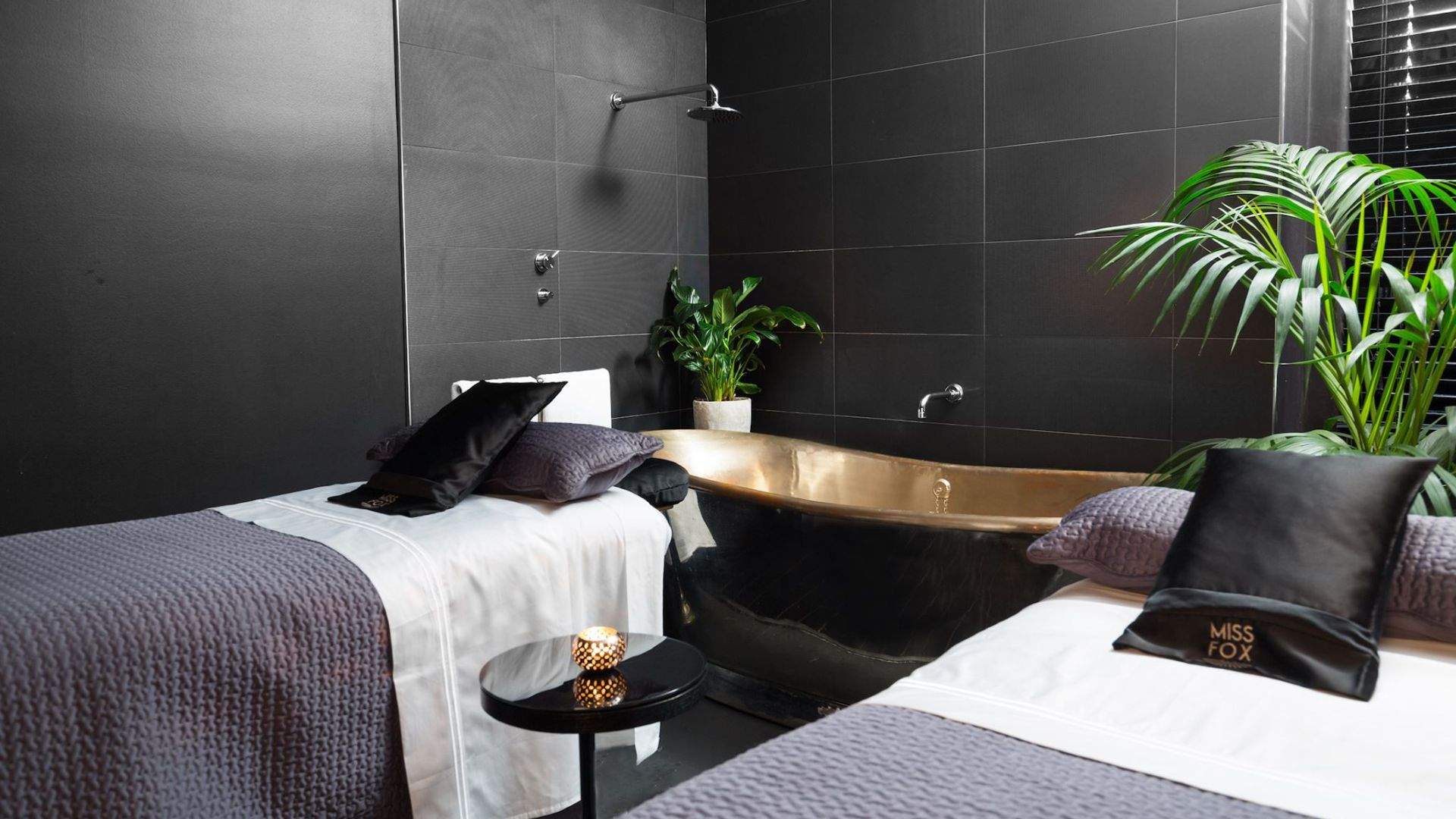 MISS FOX, CBD
Miss Fox has a reputation for offering one of Melbourne's most luxurious spa experiences, so a trip here will cost you a pretty penny. But as the name suggests, this 'self-care sanctuary' also promises to have you feeling like your very best self. The CBD space is plush and considered, from the 1000-thread count sheets through to the carefully chosen, soothing high-vibration music. Massages use all-natural organic essential oils and balms, and a menu of luxurious baths features additions like coconut milk and healing aromatherapy infusions. Or, there's the spa's ultimate package, the Dream Within A Dream Ritual, which includes eight different treatments, a spa lunch, artisan teas and bottomless champagne, and clocks in at 4.5 hours and $898.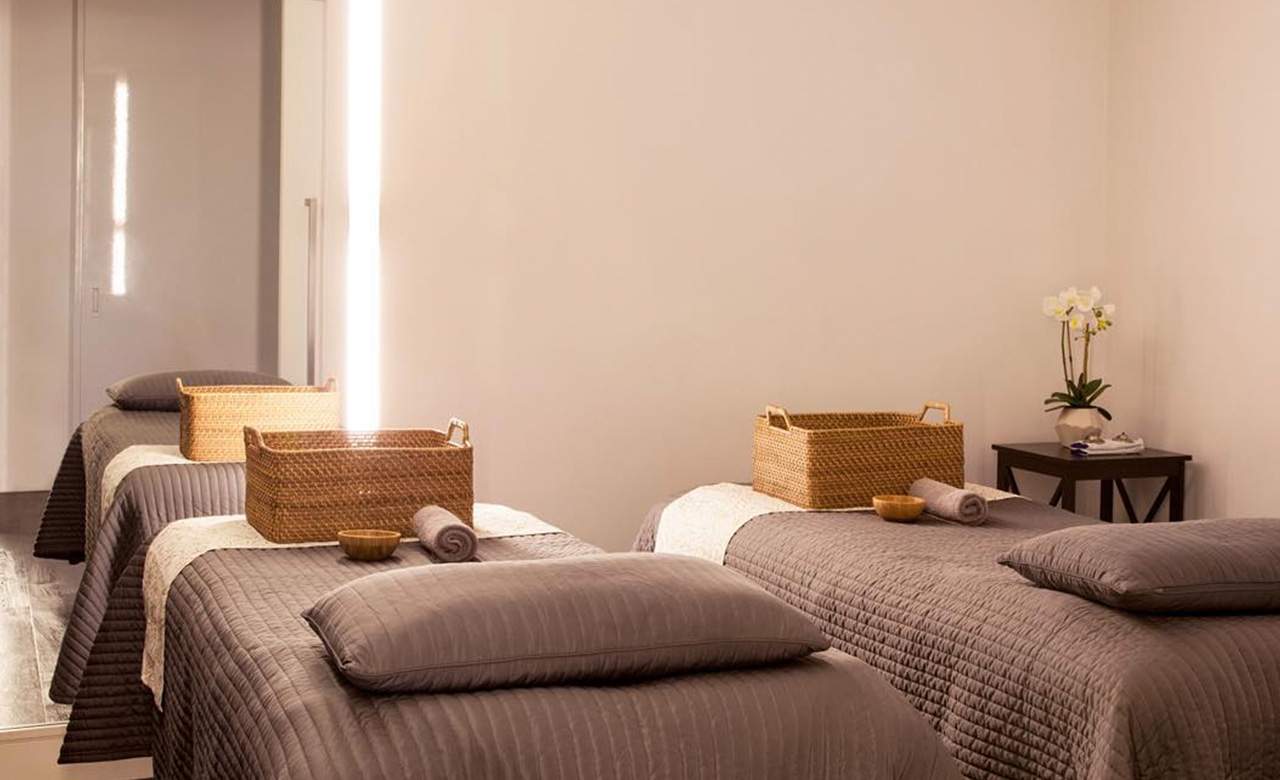 BOTANICA DAY SPA, CBD
A serene urban oasis within the InterContinental, Botanica Day Spa offers a variety of packages to suit whatever mood your mind and body are in. That includes the tension-melting Botanica De-Stress ($240), featuring a full-body massage, aromatherapy foot massage and heavenly frangipani scalp massage — a trio we could probably all do with every now and then. You can find your groove with a selection of targeted skin and beauty therapies, or lose yourself for a few blissful hours with a multi-treatment spa journey. What's more, the calm, contemporary surroundings will do just as much for your mood as any muscle-melting hot stone massage.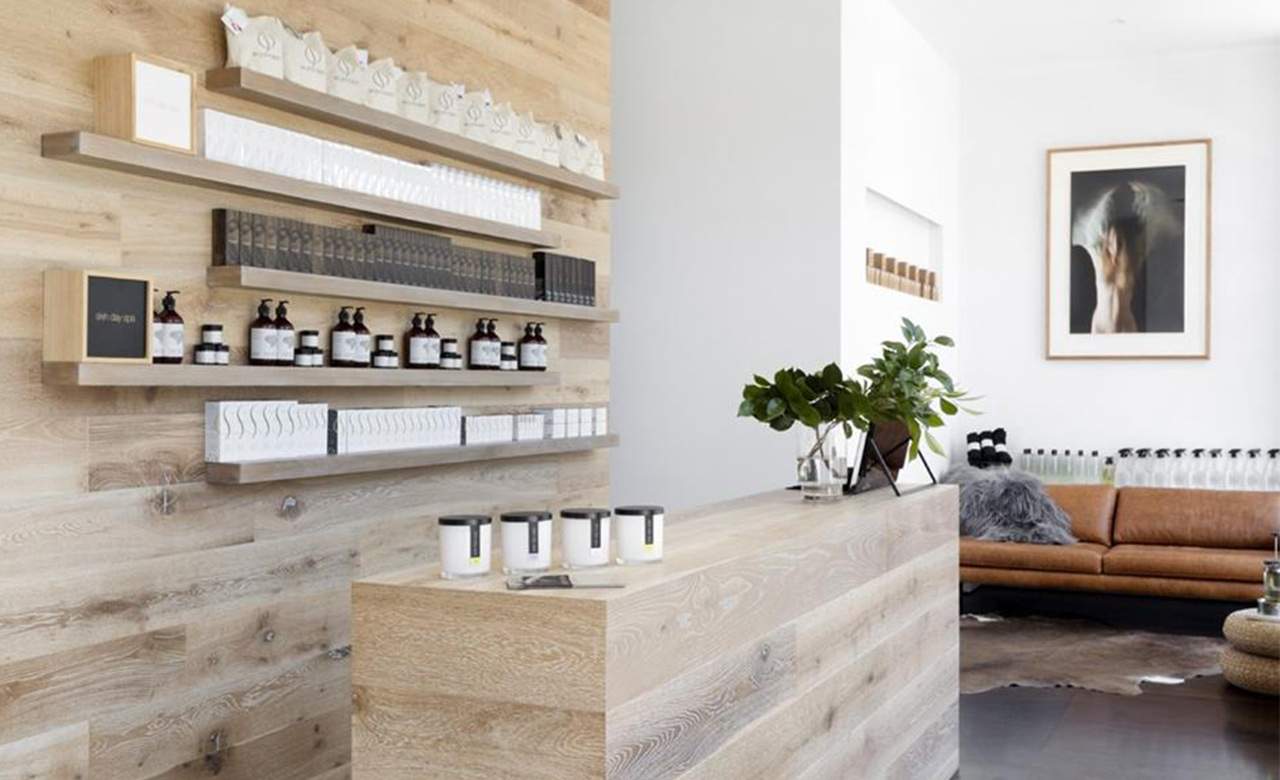 SKIN DAY SPA, ST KILDA
If you're after a spa destination that's clean, minimalist and ultra relaxing, Skin Day Spa on Chapel Street has the goods. This little sanctuary offers a hefty menu of spa and beauty treatments (we're talking lash and brow tints, waxing and spray tanning), but when some unwinding and full-body pampering is on the cards, we recommend settling into the one-hour, muscle-soothing deep relaxation massage ($139). There's also LED light therapy to revive and de-stress skin, dedicated pregnancy massages and luxurious facial treatments to suit a whole range of needs.


NATSKIN, NORTH RINGWOOD
Hidden out in North Ringwood, Natskin might just be one of Melbourne's best kept wellness secrets. This warm and inviting spa oasis offers a diverse menu of treatments, from stimulating skin therapies to stress-relieving massages. You can tailor your experience or opt for one of the many multi-treatment packages, which range from a classic massage-facial combo to a couples' retreat offering in one of the spa's duo suites. Really earned some down-time? Book in for the 2.5-hour Rejuvenator package and escape reality with a skin-boosting exfoliation, tailored body wrap, scalp massage, hour-long body massage and fresh juice to rehydrate ($280).

COMING SOON
ALBA THERMAL SPRINGS & SPA, FINGAL
You'll have to wait a little bit longer for this one, but from the sounds of things, it'll be very much worth it. Alba Thermal Springs & Spa is a luxury wellness retreat set to open on the Mornington Peninsula in winter 2022. Full details about the offering are yet to be revealed, though we do know the 15-hectare site will feature 25 pools, a series of treatment rooms and various other experiences across a mix of indoor, outdoor and open-air spaces. And if initial renders of the build by landscape architects Mala Studio and award-winning architectural design firm Hayball are anything to go by, local spa-goers are in for a serious treat.

Top image: Sense of Self, Jess Tremp.
Published on April 12, 2021 by Imogen Baker