Level Up Your Next Local Holiday with These 20 Australian Adventure Experiences and Tours
These deals will have you swimming under remote waterfalls, hiking to breathtaking vistas and cycling from vineyard to vineyard.
Through our travel booking website Concrete Playground Trips, you can book unforgettable travel packages, exclusive accommodation deals and a whole series of experiences and tours.
For this particular article, we're focusing on Australian adventure trips that are currently available on CP Trips for travellers who are keen to get out in nature and go exploring. These packages will take you swimming under remote waterfalls, hiking to breathtaking vistas and cycling from vineyard to vineyard.
Book any of these deals to experience some of Australia's greatest sites in style, taking your holiday to the next level.
QUEENSLAND
KAYAK, SANDBOARD AND SNORKEL AT MORETON ISLAND
Travel to Moreton Island from either Brisbane or the Gold Coast for a full day of fun in the sun. Your guide takes you by 4WD along the sands to the famous Tangalooma Wrecks, where you'll see incredible coral reefs on snorkel and kayak outings. You'll also go inland for an exhilarating sandboarding experience on the famous massive sand dunes. This action-packed tour also includes a lunch on the beach and time to soak up the scenery of Moreton Island, the third largest sand island in the world.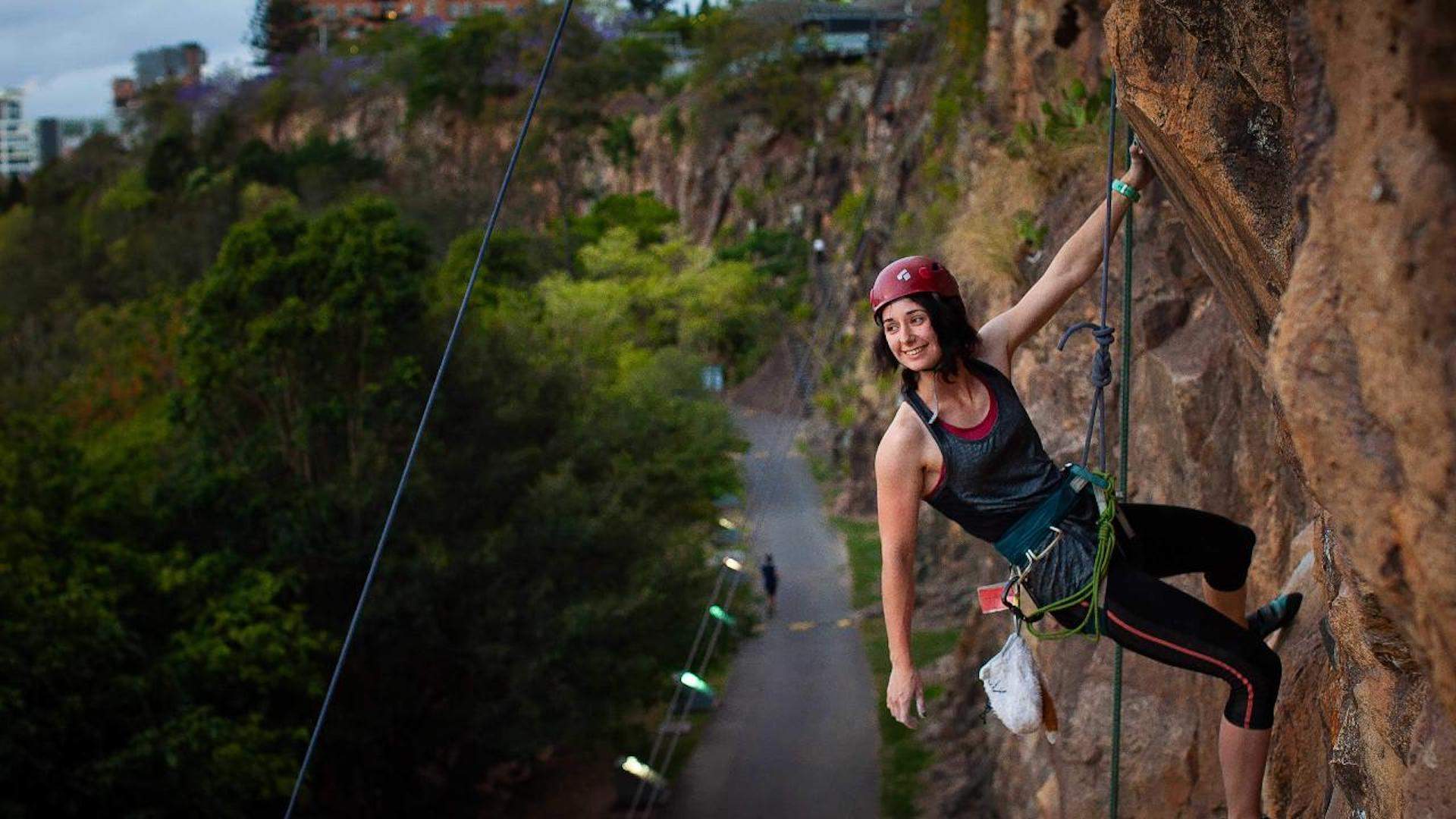 ROCK CLIMBING IN BRISBANE AFTER DARK
The Kangaroo Point cliff face is a unique sight in the heart of Brisbane. For this experience, you'll climb the urban cliffs while they are lit up in the evening, looking out at Brisbane's glimmering skyline and serpentine river. And thanks to the different climbing routes, it doesn't matter what your experience level is. Beginners to total pros can enjoy this three-hour adventure.
OVERNIGHT TWEED COAST CAMPING AND SURFING GETAWAY
This Tweed Coast overnight surfing getaway provides a two-day surf camp experience as you discover this world famous section of the Australian coast. Surf all day, make some new mates, spend the night camping, and enjoy provided meals including a beachside barbecue. Select your pickup location when booking; several locations are available from Brisbane to Gold Coast and Byron Bay.
THREE-DAY 4WD TOUR AROUND K'GARI (FRASER ISLAND)
This is a proper Queensland bucket list experience for lovers of the outdoors. On this trip, you'll explore both coasts of the world's largest sand island on one eco-adventure. Start your getaway in style with a pre-night stay at Kingfisher Bay Resort. Relax on island time and enjoy full access to the resort facilities before you spend two days driving around K'gari's crystal-blue lakes, wild rainforests, hidden stretches of coast and cameo appearances from the island's wild dingo population. And if you want to charter your own yacht around the island (with your own skipper) then check out this luxury tour.
VICTORIA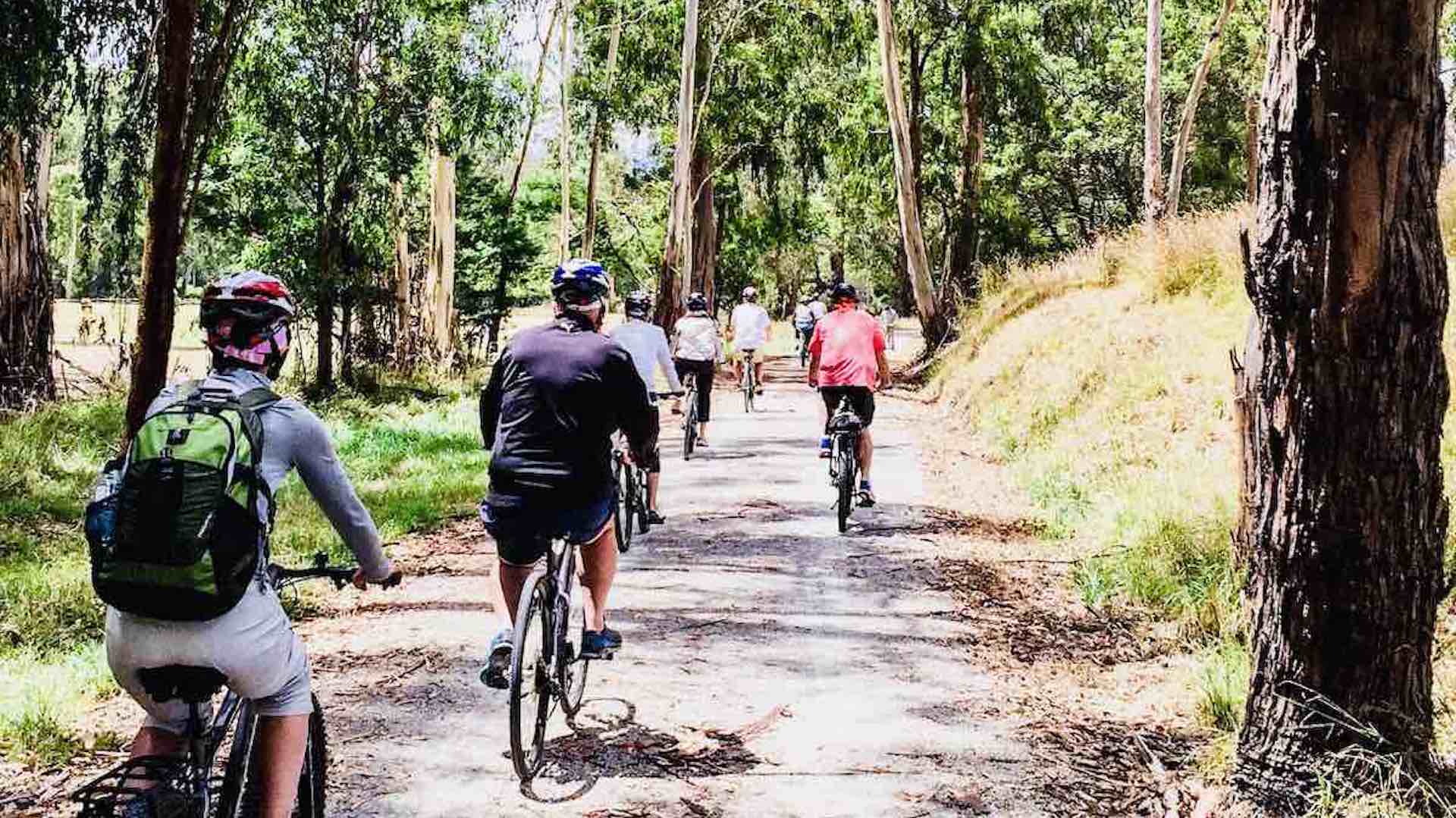 CYCLING TOUR AROUND THE YARRA VALLEY WINE REGION
This guided cycling trip will take you to several wineries in the Yarra Valley region, giving you the opportunity to taste some wine (in moderation, since you will be cycling on roads), tuck into some woodfired pizza for lunch and soak up the sights of this world-famous wine region. During the day, you'll cycle up to 20-kilometres — so prepare to get a bit active.
TWO-DAY CAMPING AND SURFING TRIP ALONG THE GREAT OCEAN ROAD
This small-group tour (of 10-15 people) will start from Melbourne and take you down to Victoria's dramatic Great Ocean Road. You'll stop off at beaches for surfing lessons and lunches before setting up base at a new campsite — staying in a spacious teepee-style tents built by the beach. The two guides will take you to all the best secret viewing spots for kangaroos, koalas and Australian native birds before you set your sights upon the Twelve Apostles.
PRIVATE WILSON'S PROMONTORY HIKING TOUR FROM MELBOURNE
Wilson's Prom is huge. It can be challenging to explore — especially if you don't have your own car. That's when a bespoke tour like this one is the perfect option. Your guide will take you on hikes to private beaches and sand dunes as well as epic summits with views across the whole region. You'll find some of the very best coastal views during this tour. And if you're looking for something a little more cost-effective, you can try this tour of Wilson's Prom.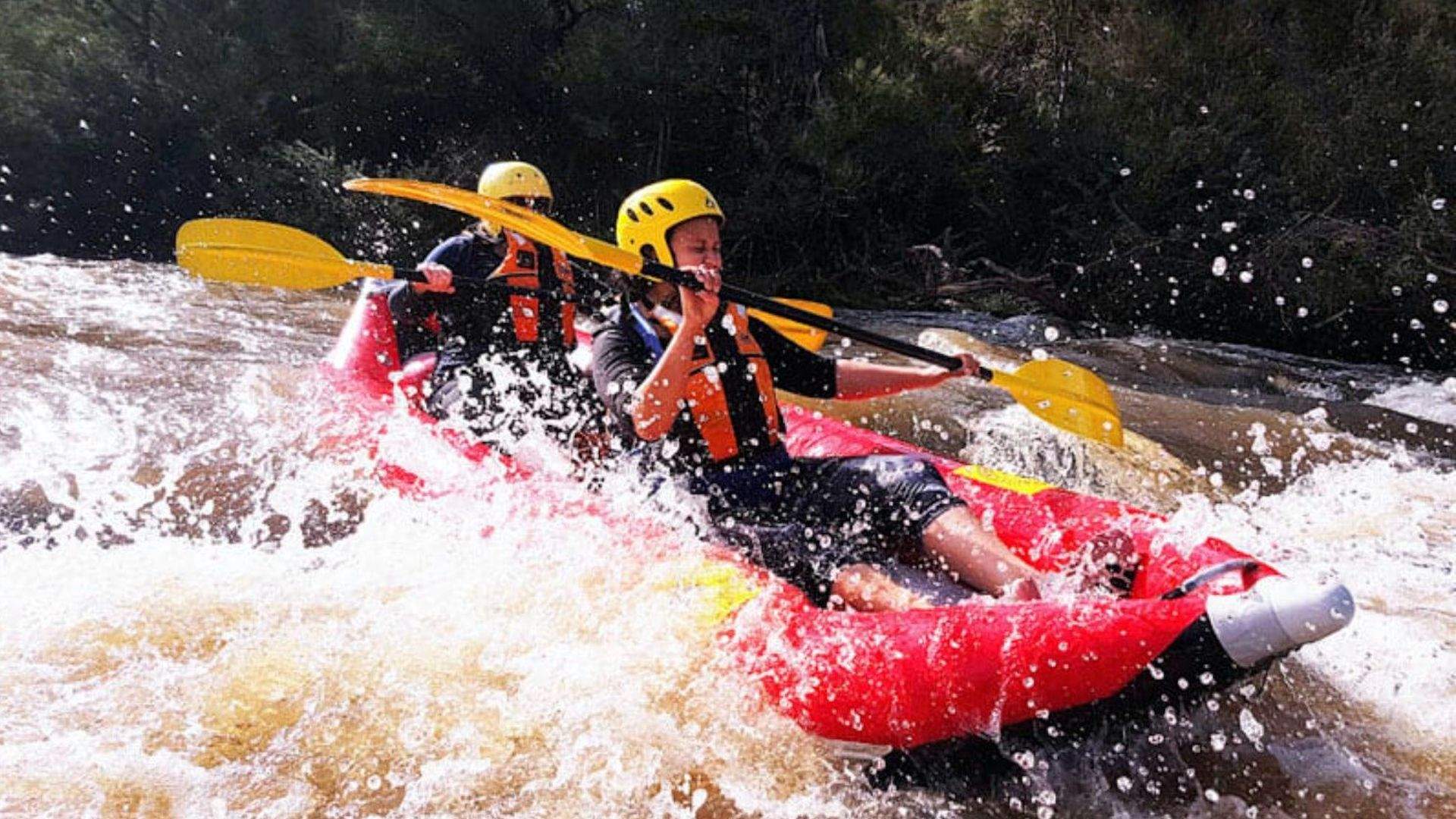 WHITE-WATER KAYAKING ADVENTURE ON THE YARRA RIVER
Head to Wonga Park for a high-octane day trip just an hour or so out of Melbourne's CBD. You'll be geared up with life vests and helmets before jumping into a two-person inflatable kayak that will take you down the rolling rapids. Prepare to get soaked and have a good laugh. If you go in the wetter months, you're guaranteed even bigger rapids.
WESTERN AUSTRALIA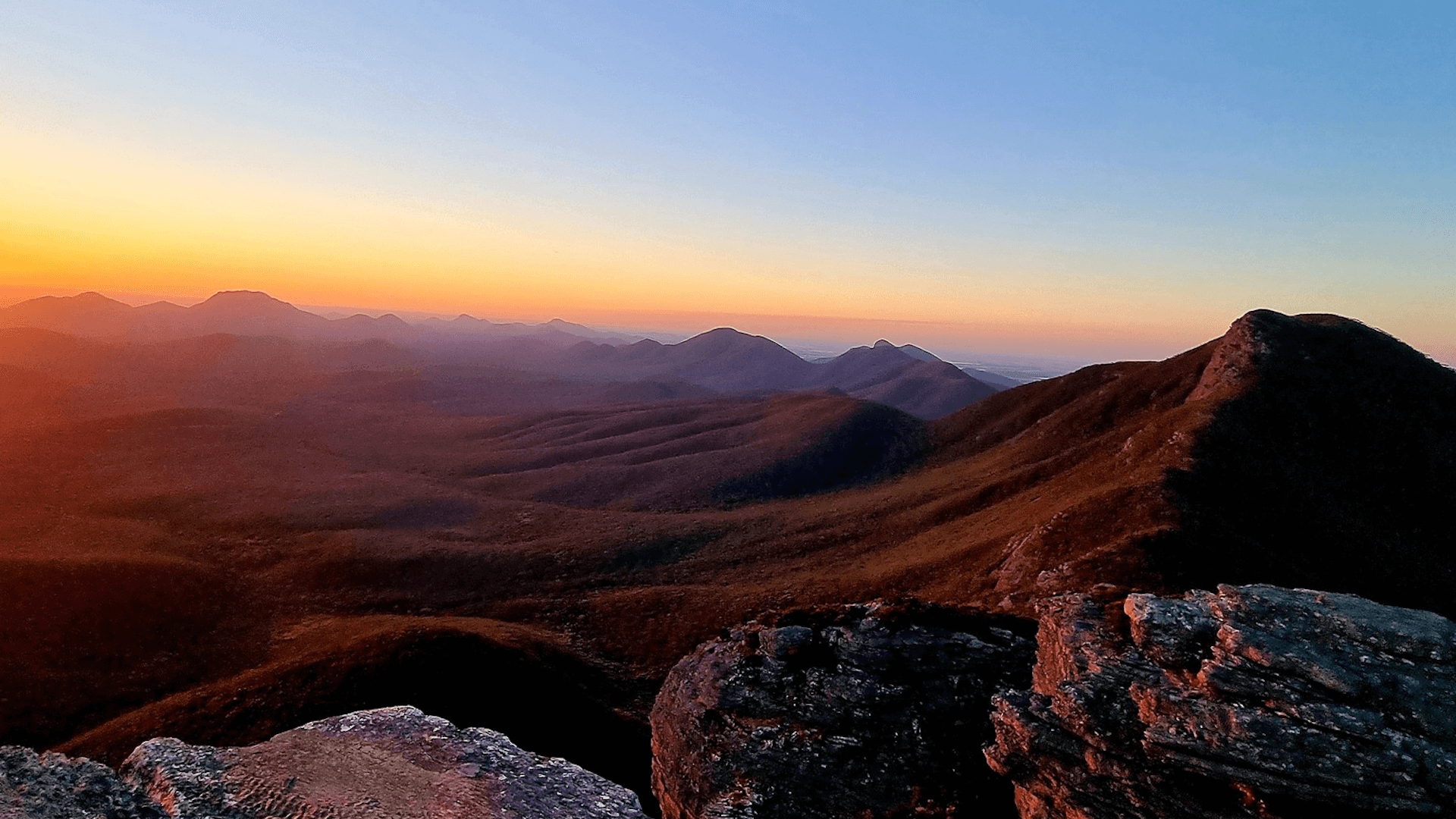 SUNRISE HIKE AND MEDITATION IN THE PERTH HILLS
This one is for the morning people out there. Or those of us who wish we could be. Meet at Sullivan Rock carpark nice and early and follow the guide on a leisurely hike through jarrah and banksia forests before reaching the summit of St Vincent at sunrise. Find a spot on the large granite slopes overlooking the expansive Western Australian plains and let the first sunlight of the day wash over you during a guided meditation. It's an altogether unique and rejuvenating experience.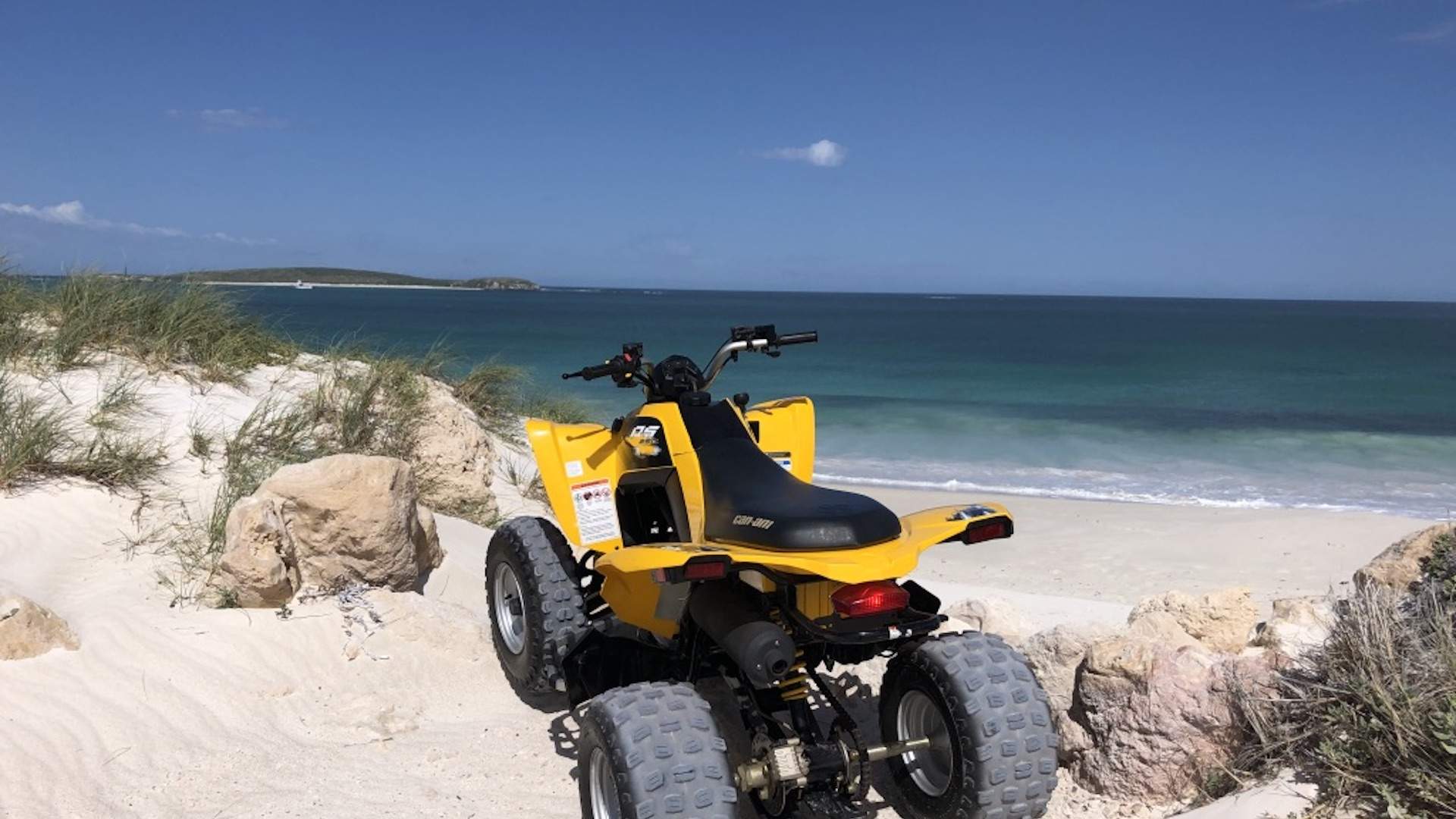 QUAD BIKE AND SANDBOARDING EXPERIENCE
This is a super fun way to explore Western Australia's Lancelin Sand Dunes. You'll ride quad bikes, get driven in dune buggies and go down massive dunes on sandboards with a bunch of other travellers. It's a great vantage point from which to see this part of the country, overlooking the Indian Ocean and surrounding bushland.
ROTTNEST ISLAND CYCLE, SNORKEL AND FERRY TRIP
Getting to Rottnest Island is easy enough – just jump on the ferry from Perth. But once you get there, getting around to explore the best bits of this spectacular natural playground could require a little direction. That why this tour is so good. You'll get a bike for the arvo and ride around hidden beaches before snorkelling in calm pristine waters, marvelling at the bright coral and marine life. Alternatively, you can book this five-day Perth staycation that will take you to Rottnest Island and the Pinnacles.
SIX-DAY COARAL COASTER FROM PERTH TO EXMOUTH (VIA NINGALOO REEF)
Go on a proper Western Australia adventure during this week-long trip. With unspoilt beaches, deep red deserts and an abundance of wildlife, this will be an unforgettable Australian holiday. You'll also tick a bunch of spectacular destinations off your bucket list — including the Pinnacles, Hutt Lagoon Pink Lake, Murchison Gorge, Kalbarri National Park, The Stromatolites at Shark Bay and Ningaloo Reef.
NEW SOUTH WALES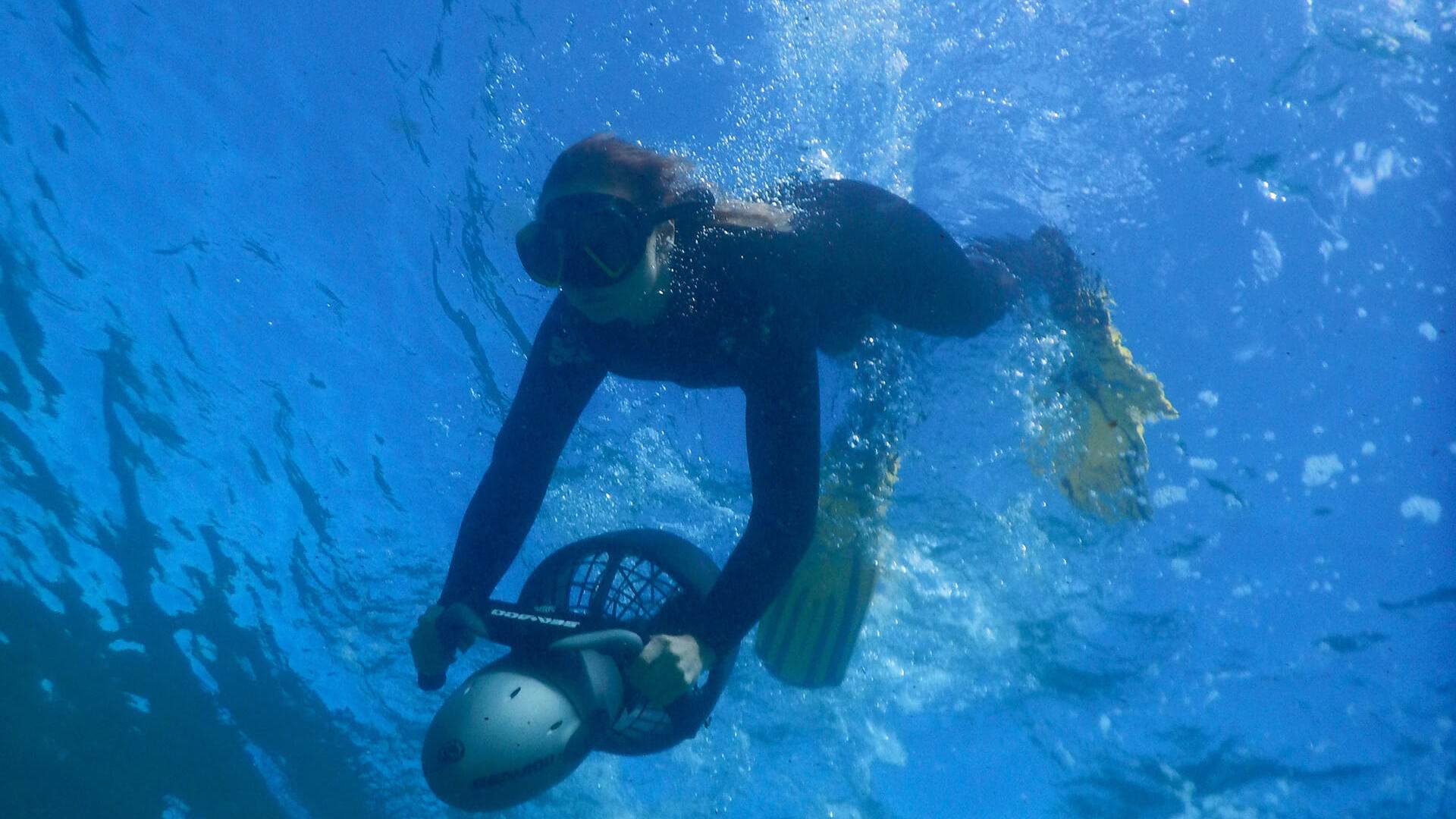 UNDERWATER SCOOTER EXPERIENCE IN CLOVELLY
This is a proper local Sydney experience set in the waters of beloved Clovelly Beach. You'll get to use an underwater scooter which is basically a small propellered device that you hold in your hands) that pulls you along underwater. Use this device to find the infamous blue groper or simply pretend you're chasing your favourite Bond villain for 90 minutes. Instructors will also be on hand to help you out.
BLUE MOUNTAINS 4WD ADVENTURE
If you've got a car and are willing to hike a little, you can see some spectacular parts of the Blue Mountains — but this trip takes you even deeper. Your driver will traverse rough roads to take you into rarely explored parts of the national park including exclusive access to private property in Capertee Valley and experience the epic views. It will also include a lunch in a cosy country pub. Winner.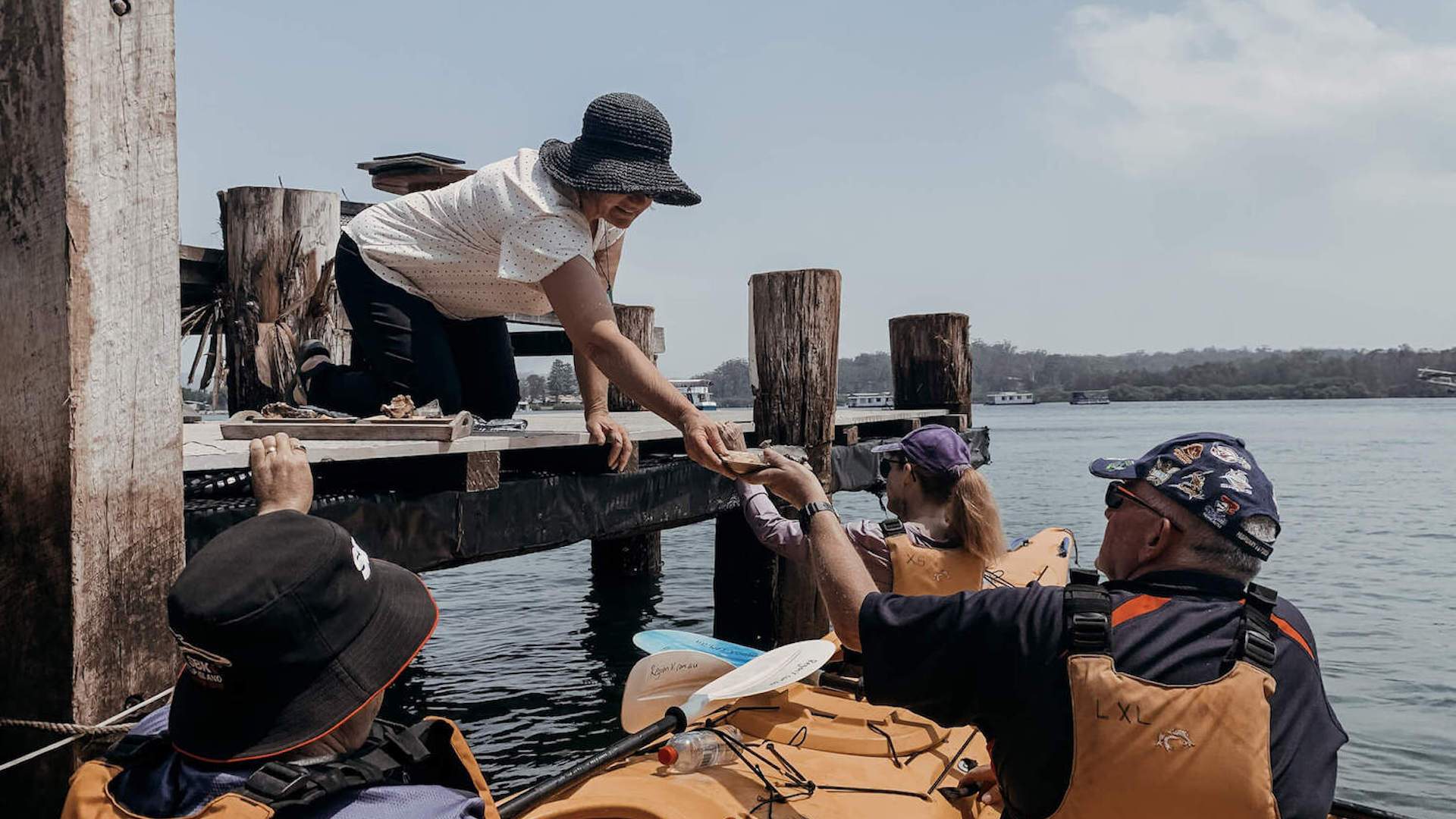 BATEMANS BAY OYSTER TASTING KAYAK TOUR
Yup, you read that right. This trip combines oyster tasting with kayaking — think of it as a pub crawl, but on the water and with super fresh oysters. Paddle around local oyster farms along the Clyde River Estuary system in Batemans Bay with a guide, tasting some of the freshest molluscs you'll ever have the pleasure of eating. It's a whole lot of fun. And done in stunning surrounds.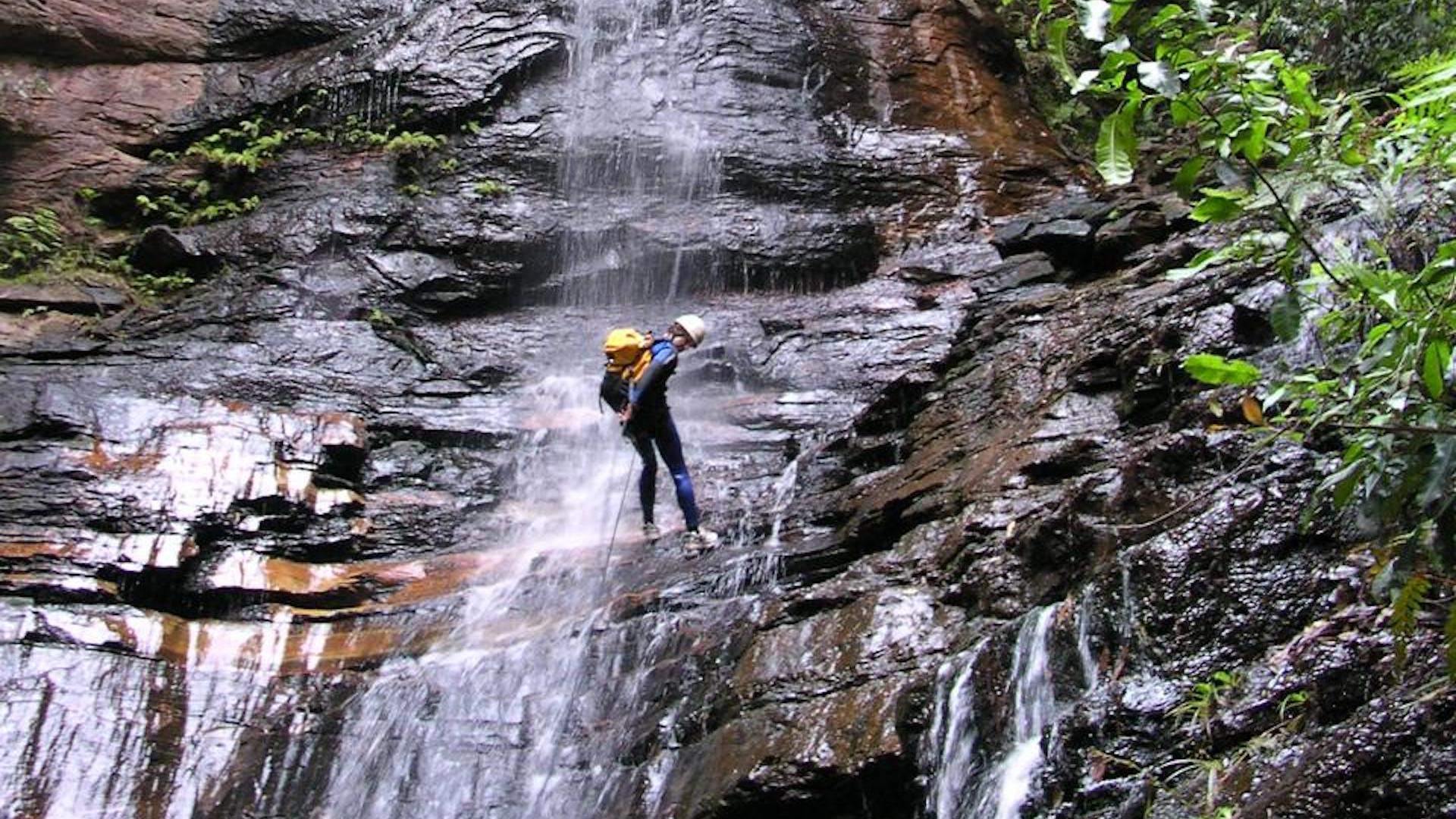 FULL-DAY CANYONING TRIP IN EMPRESS CANYON
For the uninitiated, canyoning is a type of mountaineering that involves travelling into canyons in a variety of ways. And this trip ticks most of them off the list. The day will include abseiling down waterfalls, cliff jumping and bouldering. It has got to be one of the most thrilling ways to explore this rainforest in New South Wales.
NORTHERN TERRITORY
KING'S CANYON HIKING TOUR
King's Canyon, famously where the queens from Priscilla Queen of the Desert hiked in feather-clad bird outfits, is a big bucket list destination — not just for fans of the film. Located between between Alice Springs and Yulara, this has to be one of the very best places to go hiking in Australia. Walk along red rock cliffs, through maze-like gorges and around beautiful bushland. The views across the surrounding desert are also just next level. And this big day trip takes you to all the best bits.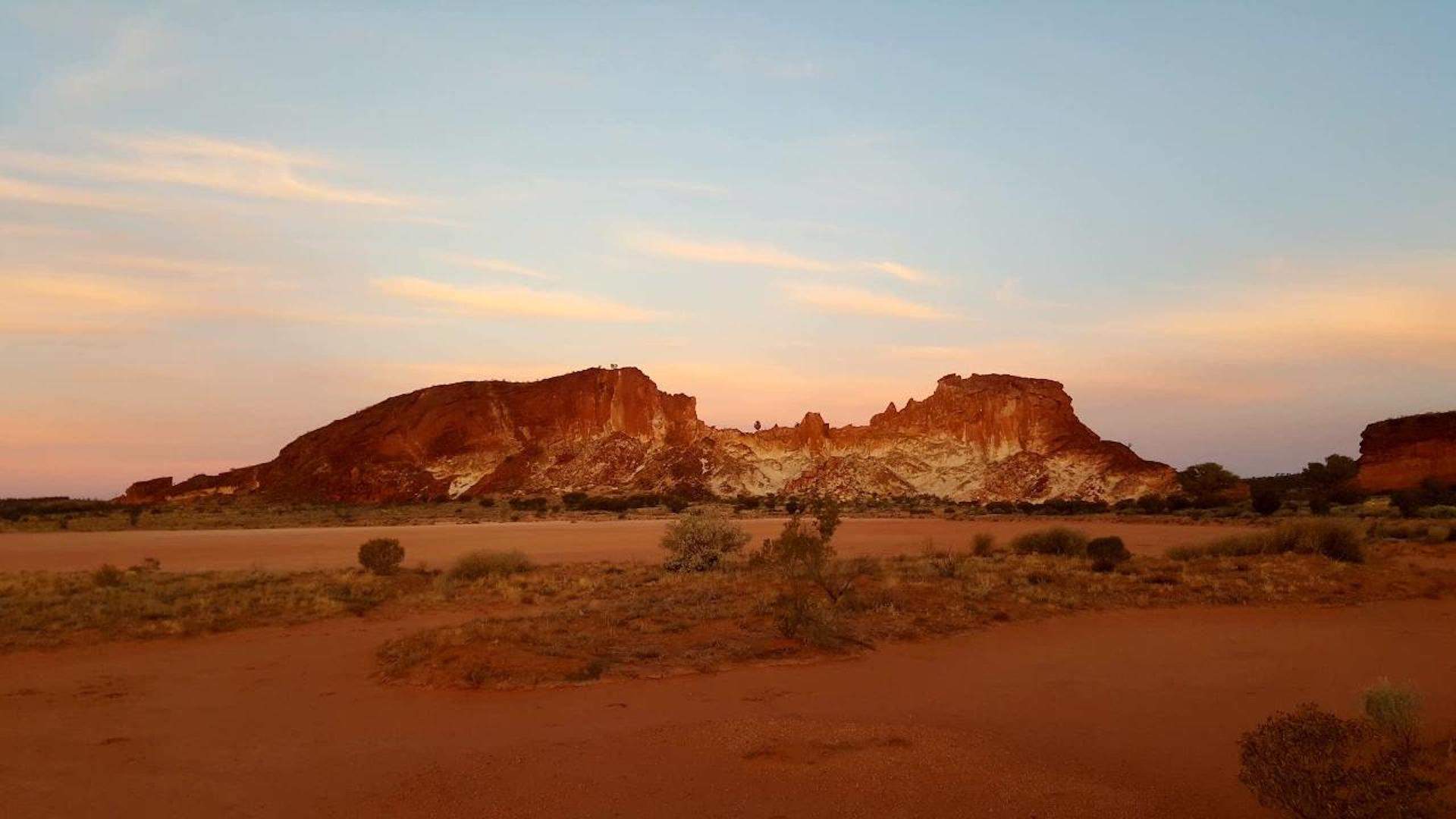 CHAMBER PILLAR AND RAINBOW VALLEY 4WD TRIP
Go off-road during this full-day tour around the Rainbow Valley — a remote region in Australia's Red Centre. The small group 4WD experience takes you deep into the Red Centre's beautiful and remote sand hill country in comfort and style. You will discover the history of the early explorers, local First Nations culture and stories, the iconic Simpson Desert and stunning landscapes and rock formations. In between short hikes, you'll be driven around in an air-conditioned 4WD car to catch your breath and cool down.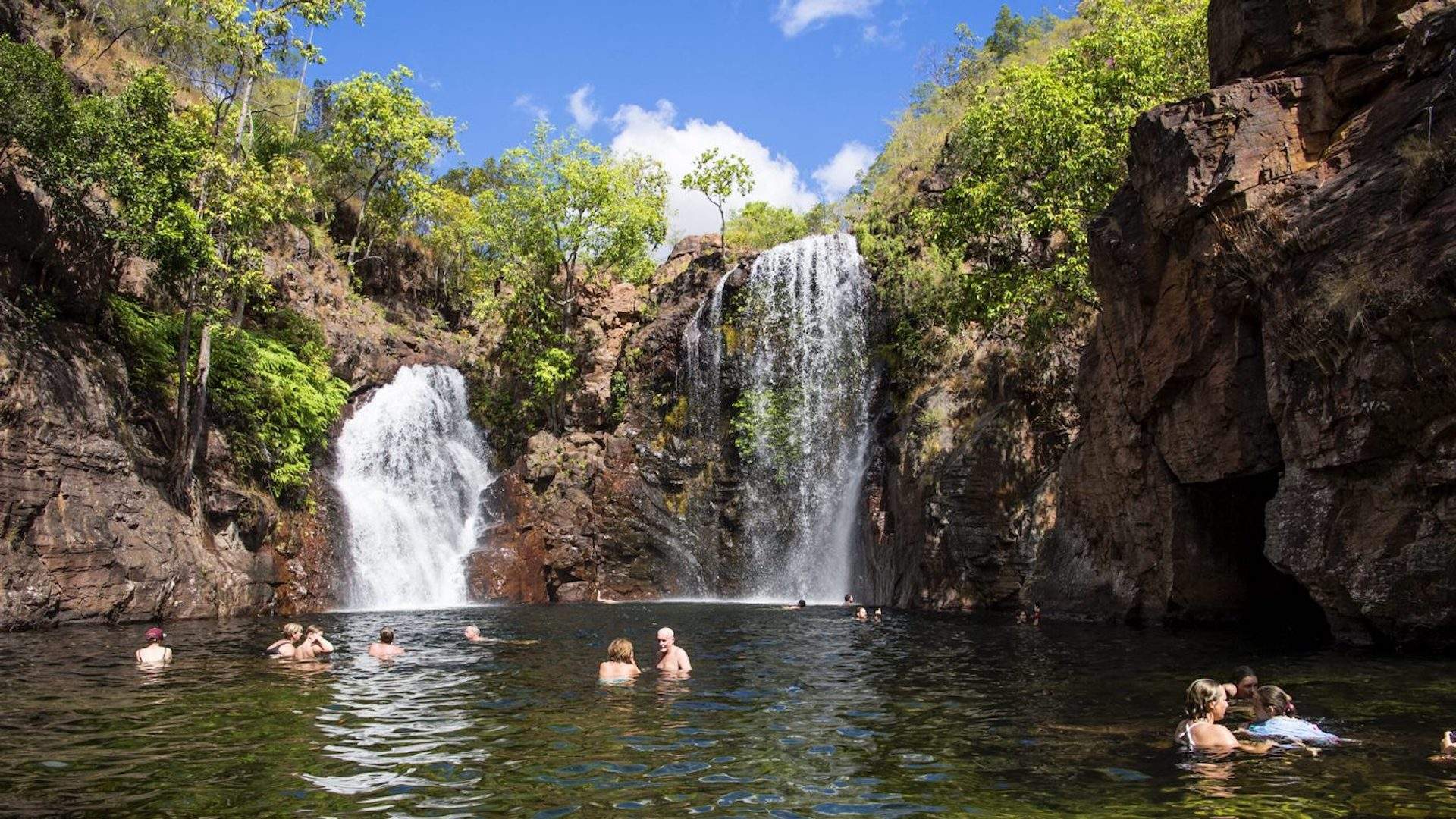 DAY TRIP TO LITCHFIELD NATIONAL PARK WATERFALLS
If you've ever seen images of people jumping into spectacular natural waterholes and pools in a tourism ad for the Northern Territory, there's a very good chance the footage was shot at Litchfield National Park. Making a visit here is an experience we should all have at some point in our lives. And booking this package will get you right there. You'll be picked up from Darwin and transported to the famous Florence Falls for a day of exploring and swimming in extraordinary (croc-free) waters.
TASMANIA
THREE-DAY ACTIVE ADVENTURE FROM LAUNCESTON TO HOBART
This trip explores some of Tassie's most scenic locations. Start your journey with a huge day out at Cradle Mountain World Heritage area, an area of immense grandeur with amazing walks and scenery. Travel onwards to Hobart via the Wineglass Bay lookout for some of the world's best coastal scenery. Keep your eyes open and your footsteps light to encounter the local animals in the wild. Lastly, walk amongst the history at the World Heritage Port Arthur Historic Site and enjoy the action of a Tasmanian Devil feeding. It's an incredible way to experience Tasmania's vast natural landscape.

SAILING TRIP IN HOBART'S BAY AND THE DERWENT RIVER
During this experience, you'll be sailing in a Sydney to Hobart race maxi — really sailing. This isn't a champagne-and-sunset-dinner on a luxury yacht kind of experience. You'll be getting a workout as you cruise around Hobart's breathtakingly beautiful bay. You might see penguins, dolphins or seals (regular visitors) and sometimes even whales and orca. That is when you're not grinding the winches and taking a turn on the helm. End the experience with an altogether civilised afternoon tea in town.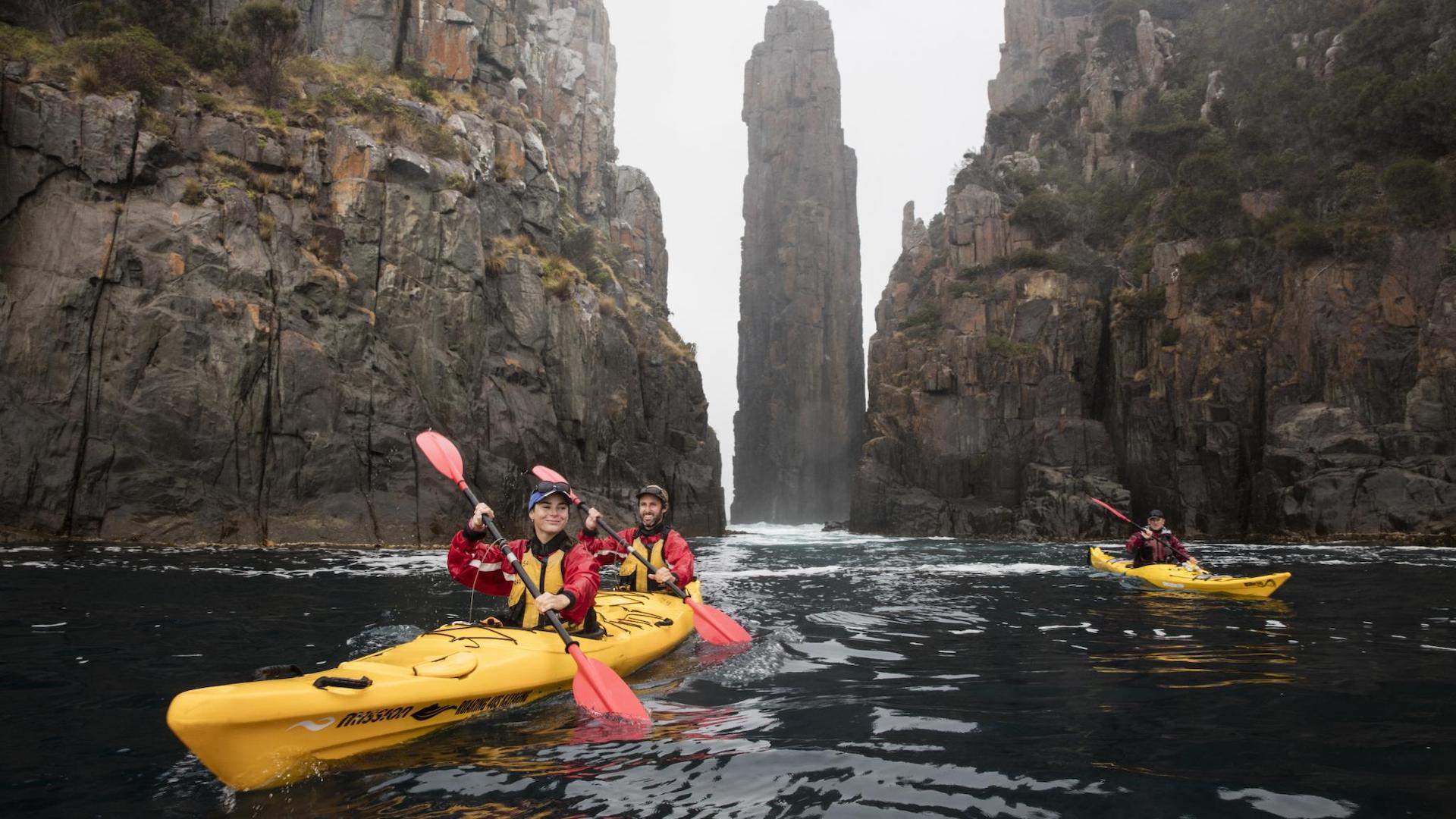 KAYAK IN THE TASMAN PENINSULA
Get up-close and personal with the southern hemisphere's highest sea cliffs and resident Australian fur seals. At sea level you'll truly appreciate its scale, gazing up at 200-metre-high fluted rock formations, peering into natural sea caves, photographing the towering Candlestick, and searching for climbers on the Totem Pole — a sheer column famed amongst thrill-seeking rock climbers.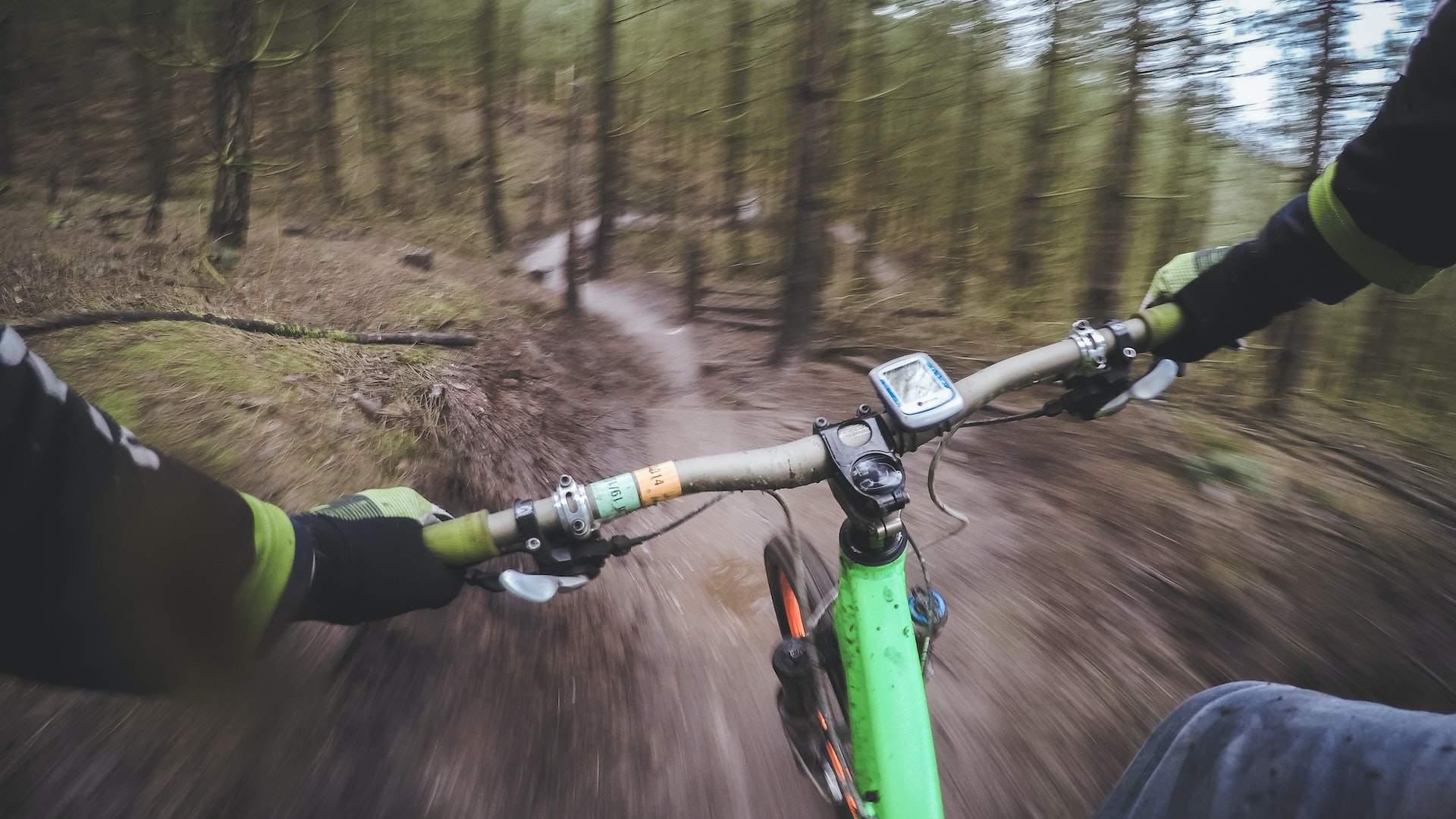 BMX RIDE DOWN MOUNT WELLINGTON
On this adventure, you'll ride a mountain bike down the foothills of Mount Wellington past bushland and wildlife as you feel the wind rushing through your hair. At the end of the ride, you'll be invited to join the guide at a local Hobart pub for a few beers and enjoy the unique opportunity to drink from the famous (to locals, at least) handlebar that holds a glass of beer. Look it up.
SOUTH AUSTRALIA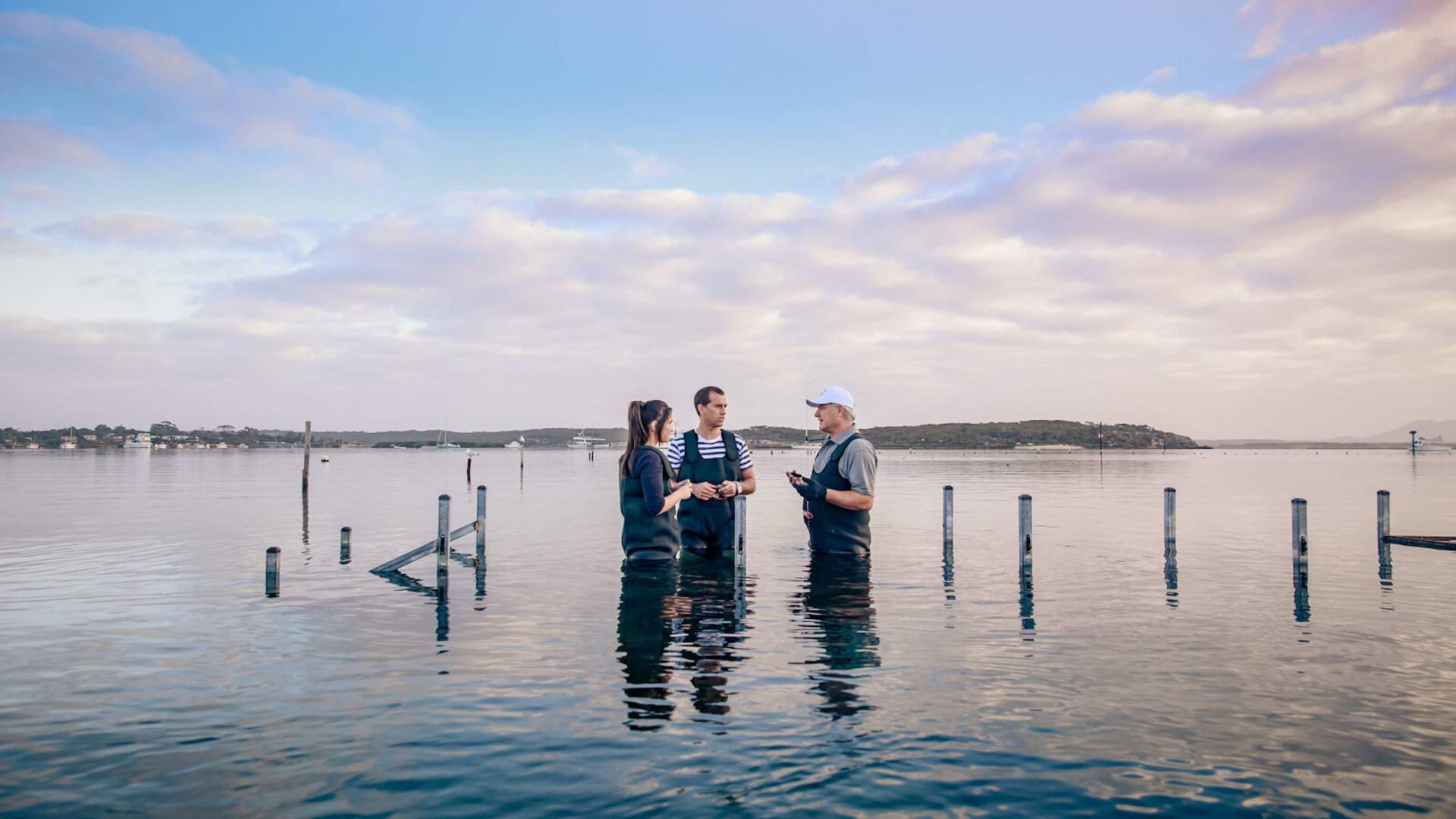 FARM FOR OYSTERS IN COFFIN BAY
This is a great little experience to tag onto any trip along South Australia's Eyre Peninsula. You'll don some sexy looking waterproof overalls, wading in the water as you learn about oyster farming while tasting some of the freshest oysters you'll ever have — straight out of the clear blue waters. For more sightseeing, you can even take this longer boat tour around the oyster farm.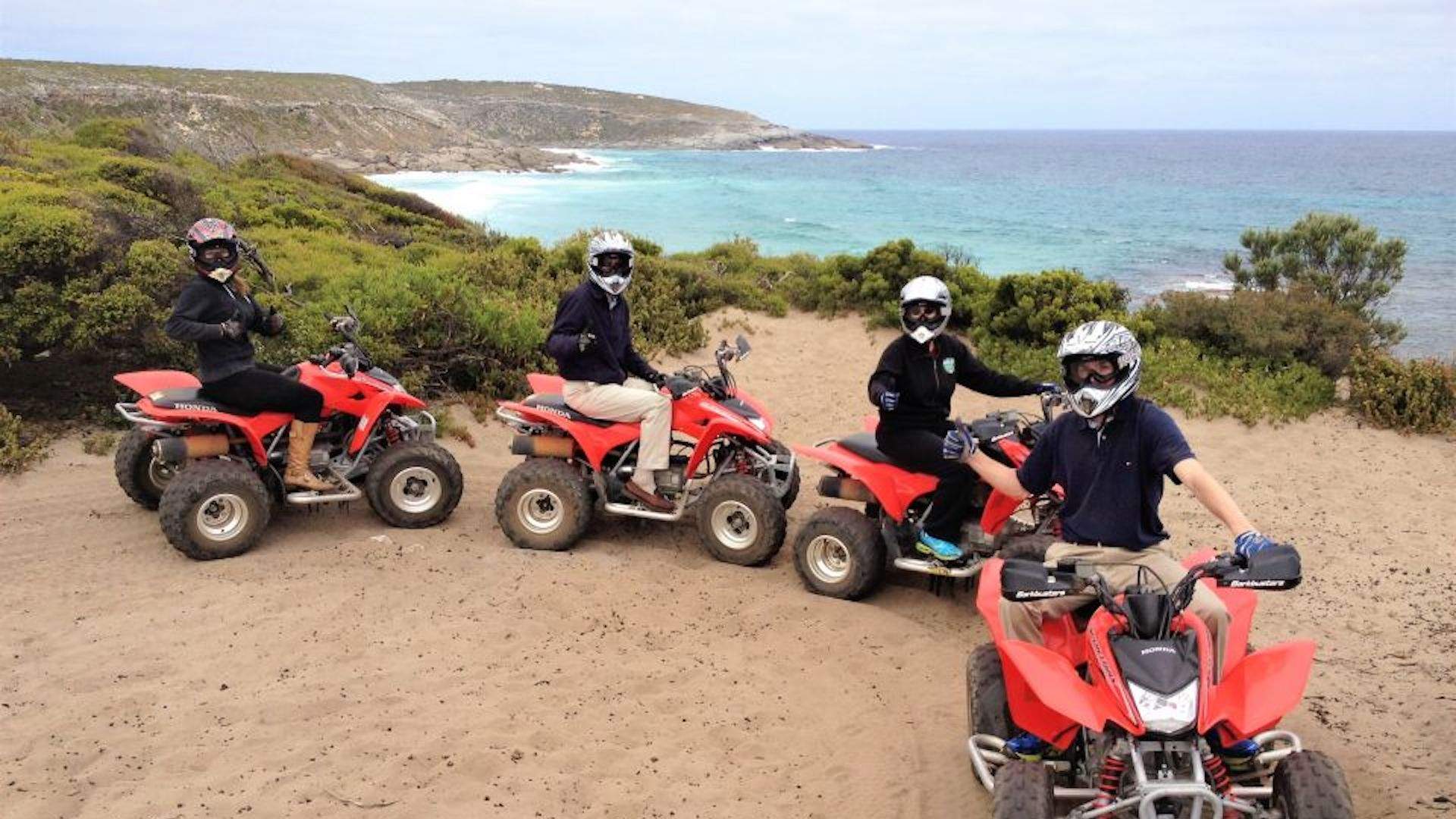 KANGAROO ISLAND QUAD BIKE TOUR
Explore an otherwise inaccessible part of Kangaroo Island on a guided ATV tour through open grassland, native bush and rocky terrain. Master the controls of your own bike as your group zooms past gorgeous scenery, and Australian wildlife such as kangaroos, koalas and more. For something a little different, check out the Sunset Safari, a more wildlife orientated tour which heads out just as more of the island's famous critters start to emerge for the evening. Or do you prefer two wheels? Try this cycling tour of the island instead.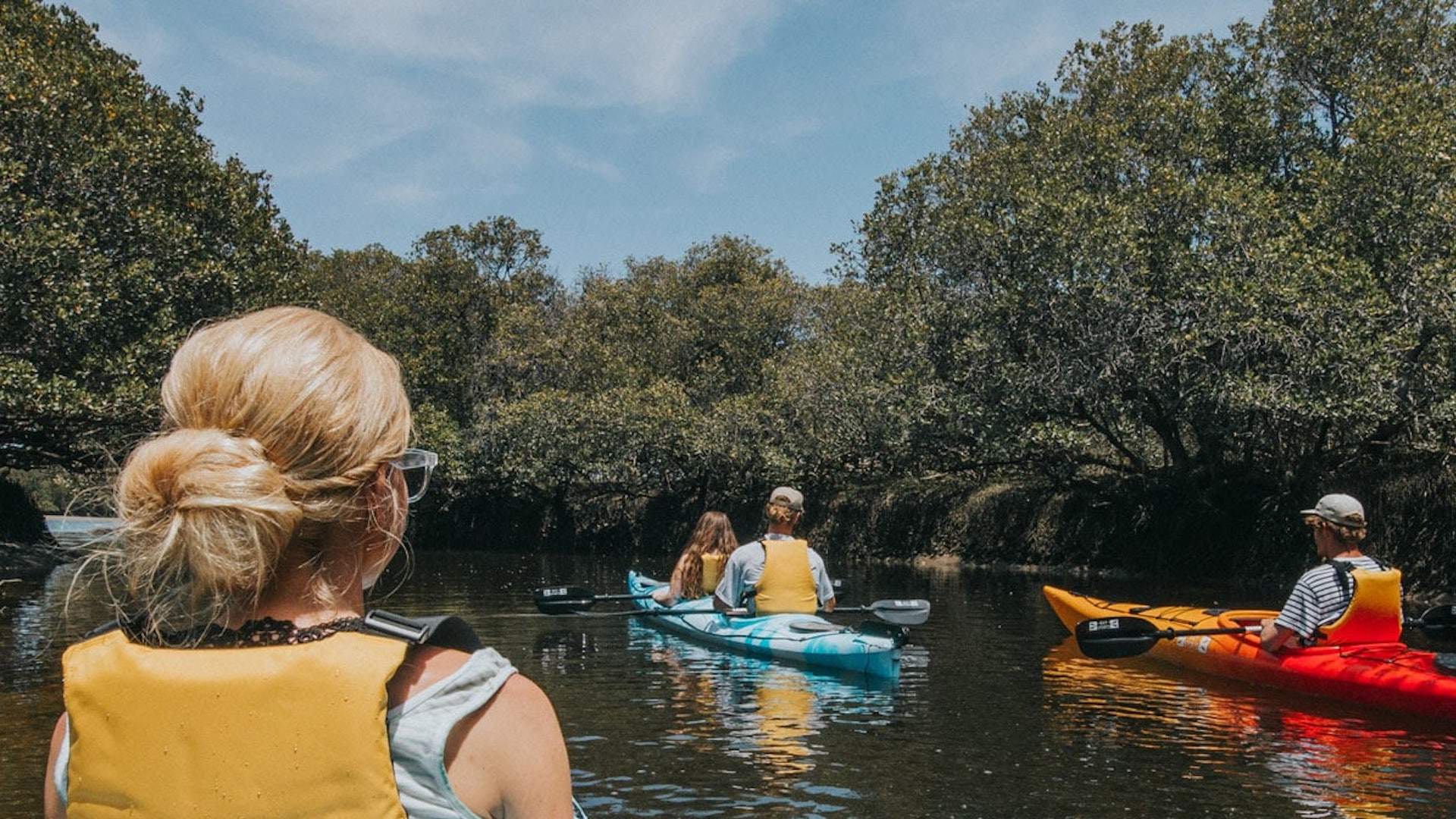 KAYAK TRIP IN A DOLPHIN SANCTUARY
It's not every day that you get the opportunity to paddle your way down a 10,000-year-old mangrove forest creek with the opportunity to see dolphins along the way. But that's not all. You'll also be kayaking up close to shipwrecks and relics of a bygone era. It's a special experience that simply can't be replicated anywhere else.
THREE-DAY ADVENTURE IN THE FLINDERS RANGES
This is small group Eco tour of the famous Flinders Ranges gives guests the opportunity to see the incredible rock formation of Wilpena Pound and the Ranges themselves while learning about local Aboriginal culture. You'll search for the rare Yellow Footed Rock Wallaby, see an abundance of kangaroos, emus and wedge tailed eagles, visit ancient Aboriginal cave paintings, meet the locals and enjoy campfires and camp cooking.
Feeling inspired to book a truly unique getaway? Head to Concrete Playground Trips to explore a range of holidays curated by our editorial team. We've teamed up with all the best providers of flights, stays and experiences to bring you a series of unforgettable trips in destinations all over the world.
Concrete Playground Trips
Book unique getaways and adventures dreamed up by our editors