TRAVEL & LEISURE
Five Overnight Hikes with the Best Sights to Hit This Autumn in Victoria
Embarking on a trek soon? This to-do list will help you stay safe, warm and ready for anything out in the wilderness.
in partnership with

Melbourne might be one of Australia's most exciting cities, but it's what lies outside of its limits that'll really knock your socks off. No more than a few hours drive from the hulking glass towers of the CBD, you'll find that the Garden State is home to an incredibly diverse landscape of pristine coastlines, rugged mountain ranges, sprawling hillsides and hidden valleys — all of which offer some truly fantastic hikes. Once you've mastered the walks in and around Melbourne and some local one-day hikes, you should consider taking your trekking to the next level and plan an overnight hike.
In partnership with Macpac, whose main goal since 1973 has been to ensure both new and experienced hikers are prepped and ready for any type of adventure, we've not only created a full guide of essentials to consider for an overnight hike, but we've also tracked down where to take said hikes. Most of these treks are achievable with an average level of fitness, but to ensure your hike goes smoothly consider investing in some proper camping and hiking equipment (thanks Macpac) — and a cosy jumper wouldn't hurt either. Here, we give you five overnight hikes to try this autumn where you'll also get some pretty stellar sights.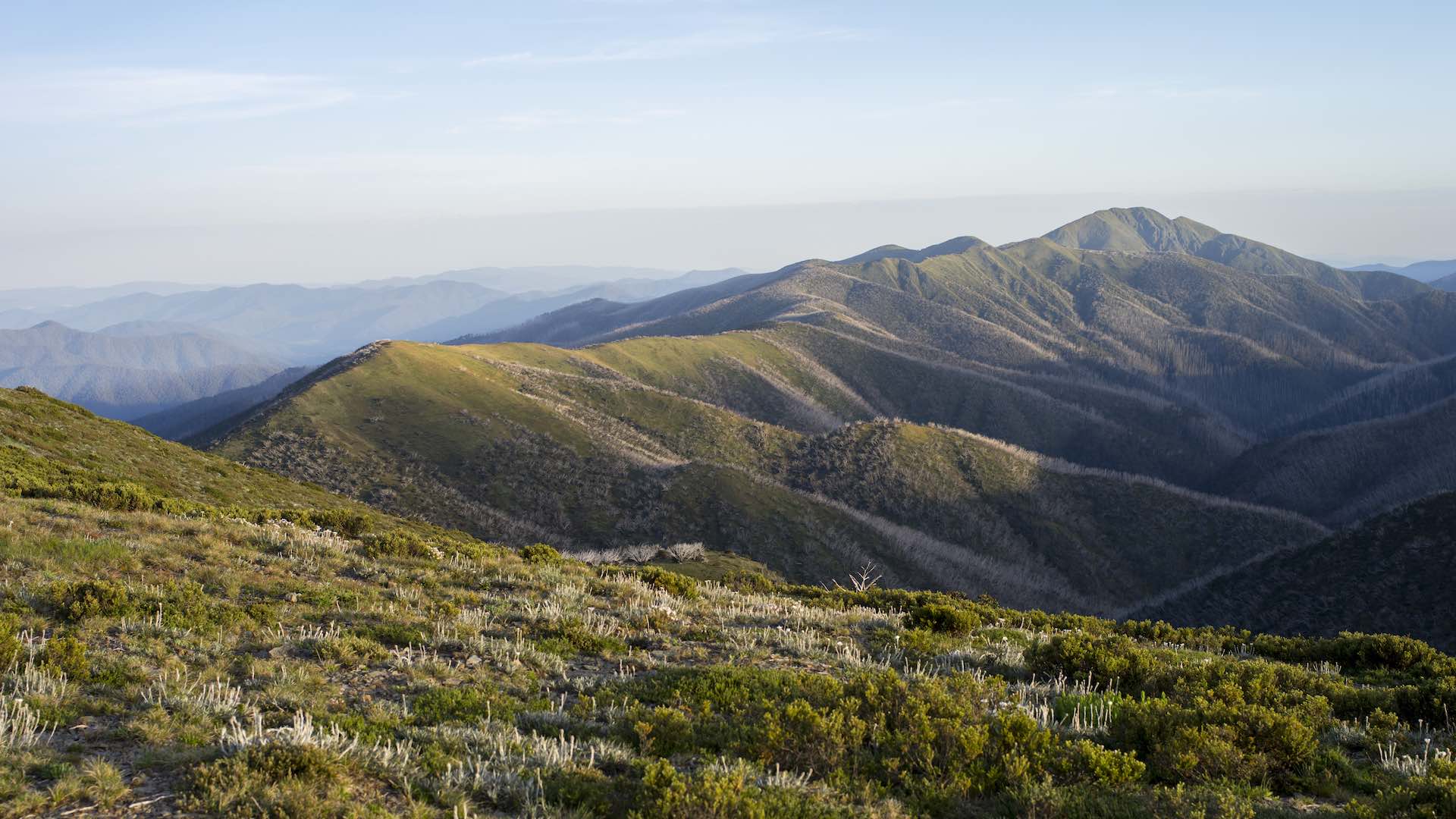 FALLS TO HOTHAM ALPINE CROSSING — THREE TO FOUR DAYS
This 37-kilometre hike set 2000 metres above sea level provides every opportunity to completely unwind from the hustle and bustle of city life. From lush native wildlife to tranquil valleys and riverside wetlands, the high planes are a treasure trove of scenic beauty and crisp mountain air. It's not the toughest walk in the state, but you'll need a moderate level of fitness for some of the steeper parts — but don't worry, there are also plenty of easy sections to balance it all out. It's a point-to-point track, so it can be started from either end, but we recommend setting out from Falls Creek and walking towards Mt Hotham. From the trailhead, it's roughly 14 kilometres to the Cope Hut Campsite, which just happens to be surrounded by lovely snow gums, and then another 20 kilometres to the Dibbins Hut Campsite. You'll need a permit to camp, so make sure to book one through Parks Victoria before you go.
Pack this: Doulight Tramping Tent ($799.99)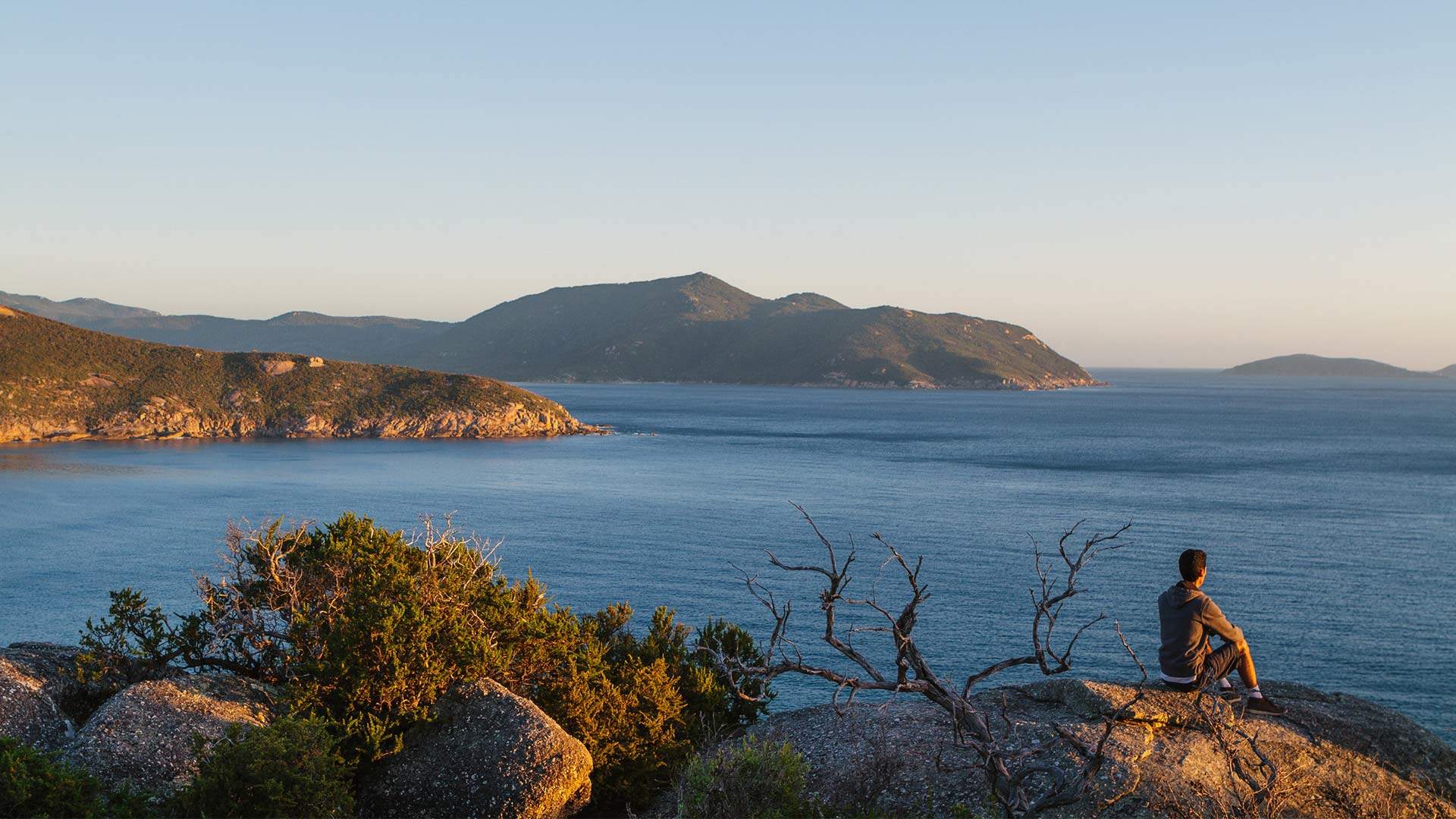 WILSONS PROM EASTERN CIRCUIT – TWO TO THREE DAYS
Every person and their dog has heard of the Wilsons Promontory eastern circuit, and that's because it's an absolute ripper of a walk. As part of the southern circuit and beginning at the Telegraph Saddle carpark, the 36.5-kilometre hike features a stunning and unmistakably Australian combination of rolling green hills, curious wildlife and secluded beaches with clear turquoise waters. You also have two options for this hike; you can head from Telegraph Saddle to Sealers Cove or Refuge Cove. From either cove, you'll then head to Little Waterloo Bay and then back to Telegraph Saddle. Although the walk is often nominated as one of the best walks in the state, it's still one of the quieter sections of the Prom — which makes it the perfect choice for the peaceful city escape you've been dying to have ever since Christmas break ended. Take note, you'll need an overnight hiking permit before you head out and you'll need to book your campsite in advance.
Pack this: Latitude XP Down 500 Sleeping Bag ($599.99)

LAKE TALI KARNG HIDDEN LAKE CIRCUIT – TWO DAYS
Part of the Alpine National Park near Licola, the Lake Tali Karng Hidden Lake Circuit looks just like a landscape painting, only it's better because this is real life. Set in the Victorian Alps and fed the snowmelt waters of the Wellington Plains, the lake is approximately 14 kilometres from your starting point at McFarlane's Saddle on Moroka Road. Along the way, you'll enjoy an awe-inspiring combination of snow gum forests, towering trees and grassy plateaus before camping overnight at the serene Nyimba Camp or Millers Hut. Don't forget that the land your on is sacred to the Gunaikurnai people of Gippsland, so please be respectful of their rules and refrain from camping right next to the lake itself.
Pack this: Fiord 1.1 40L Hiking Pack ($299.99)

THE BEERIPMO WALK IN MOUNT COLE STATE FOREST – TWO DAYS
Offering mesmerising views from Mount Langi Ghiran, all the way across to the Grampians and to the Western Plains, the Beeripmo Walk is a winding 21-kilometre hike through impressively tall forests, trickling waterfalls and vibrant fern gullies. An hour from Ballarat and completed over two days, this trek is a perfect starting point for experienced bushwalkers looking to graduate into something a little tougher. And, if you're really lucky, you might be treated to a few wildlife sightings of monarch butterflies, wallabies and even wild echidnas. There are no fees to stay at the Beeripmo Campground (which makes it a popular spot), so you might need to go a little further to the Mugwamp Campground — but either way you'll still be getting a great view of some of the brightest stars you'll ever see.
Pack this: Pisa Polartec Hooded Jacket in women's and men's styles ($299.99)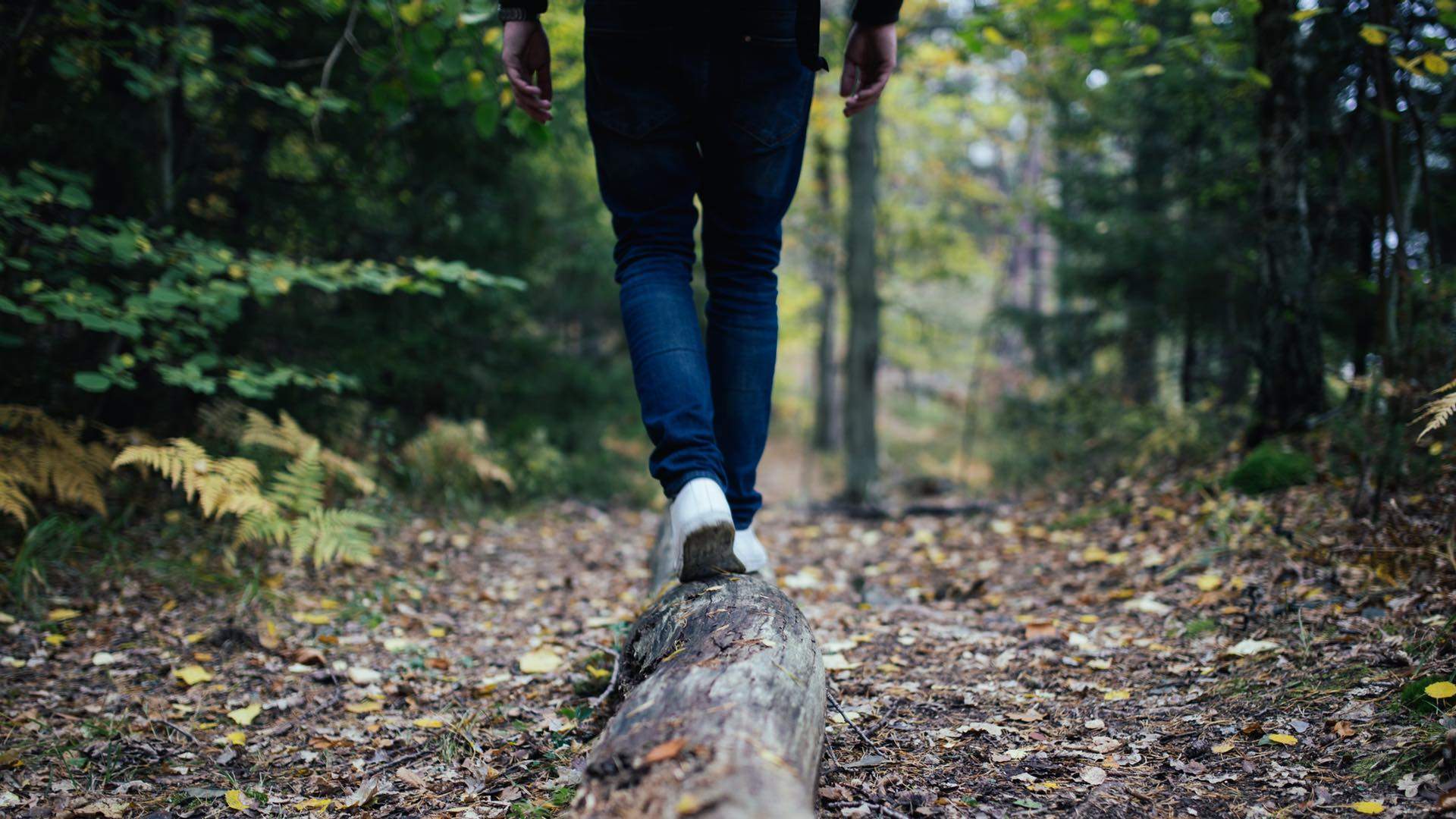 THE BURCHELL TRAIL IN THE BRISBANE RANGES NATIONAL PARK – THREE DAYS
Just over one hour's drive from Melbourne, the Burchell Trail is a 40-kilometre hike that takes you from the north end to the south of the Brisbane Ranges National Park. The historic ghost town of Steiglitz (which at its gold mining peak in the 1860s was home to almost 1500 people) and a vast array of native critters and flora are just a few of the sights you can expect as you traverse the rugged landscape. The trail is linear, so you'll either need to complete it as a circuit by doubling back the way you came, or arrange for alternative transport to ferry your very tired butt back to you car. Campsites are found at the Old Mill and Little River Bush Camping and advance bookings are required.
Pack this: Traverse Shield Rain Jacket in women's and men's styles ($529.99)

Top image: Wilsons Promontory, Visit Victoria.
Published on March 28, 2019 by Eleanor Scott