TRAVEL & LEISURE
The Ten Best Walks In and Around Melbourne
Because that activewear was made for activities.
The Ten Best Walks In and Around Melbourne
Because that activewear was made for activities.
---
Despite popular belief, walking is not just an activity reserved from getting from A to B (i.e. your house to the tram stop), but a delightful way to spend a leisurely Sunday afternoon. Whether you're looking for a walking track to sculpt killer calves, or a more Zen-like English garden stroll, Melbourne has hundreds of trails dedicated to the ancient practice of putting one foot in front of the other. So lace up your runners and feel the dirt underneath your feet with the best walks in and around the city.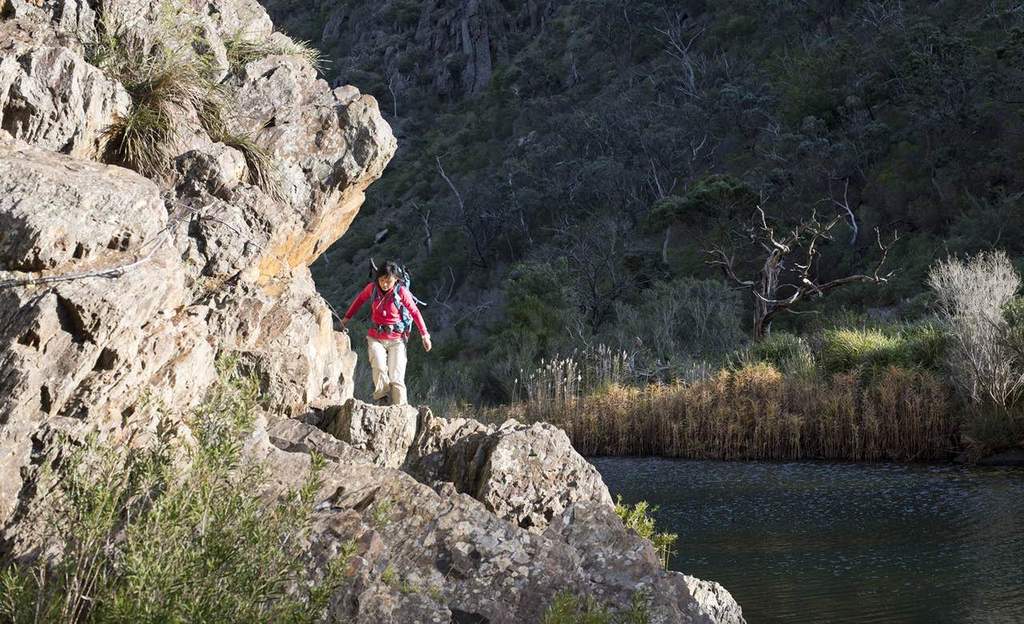 Test out your mountain goat skills at this 500 million-year-old geological formation in Melbourne's outer-west. It's a hard slog, scrabbling up rocks into the wild bush, but well worth the beauty of wide-sweeping views of the gorge and glistening waterhole below. Keen hikers can take the high road — a 10km circuit around the gorge rim — but a shorter, yet still sweat-inducing, walk of 3km along the gorge is a great option if you're short on time and/or fitness.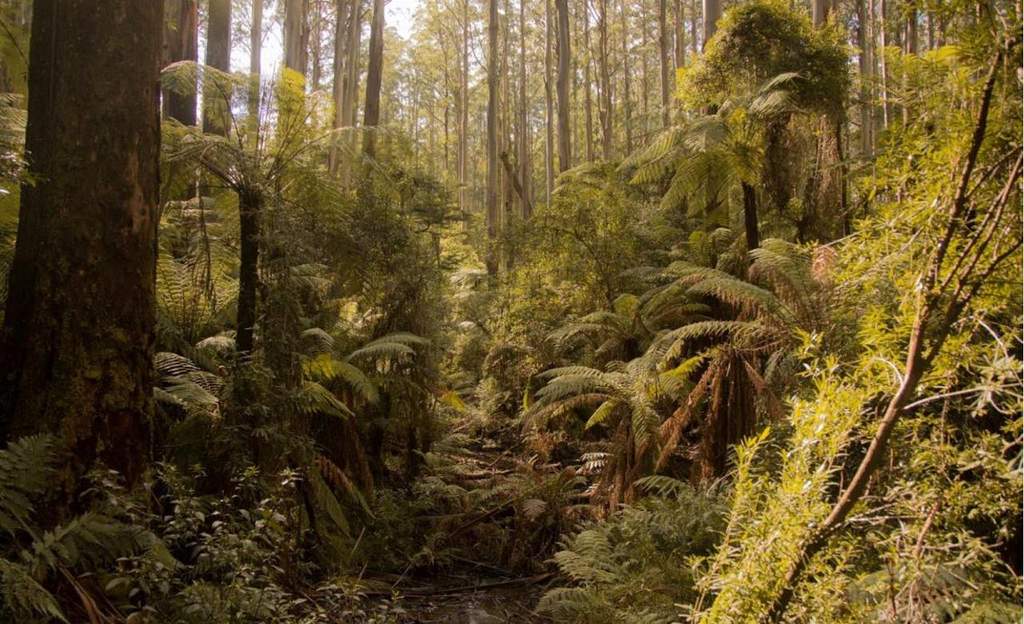 A peaceful walk through the lush forest of the Dandenongs is a surefire way to cure any inner-city woes. Avoid the fitness fanatics of the 1,000 Steps Kokoda Walk, and instead take the short 1.2km leisurely stroll to Sherbrooke Falls — suitable for all who possess a pair of joggers. No need to go chasing waterfalls, instead plod along and smell the sassafras, ferns and mountain ash, which will lead you to the natural falls. The nearby O'Donohue Picnic Ground is the perfect place for some cheese and biscuits.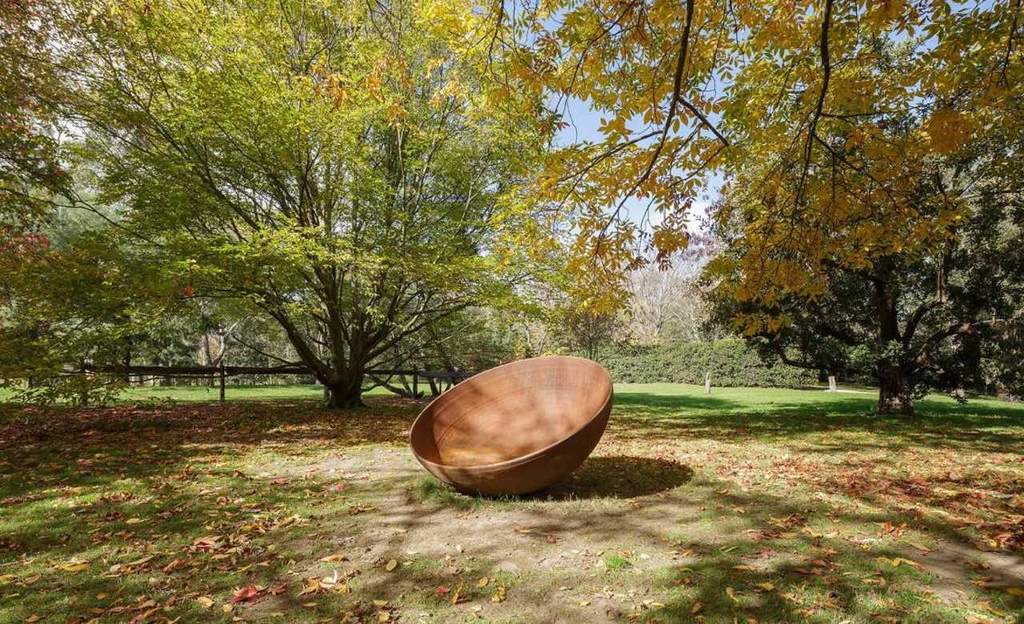 An easy Sunday stroll with a touch of culture at Heide. Starting at the popular four-legged friend location of Banksia Park, the 5km walk follows the Yarra River past plump fruit trees and ancient river gums. The cement track bends round to Heide Sculpture Park, where you can stop and marvel at contemporary art in the grassy terrain. The cow sculptures are quite moo-ving.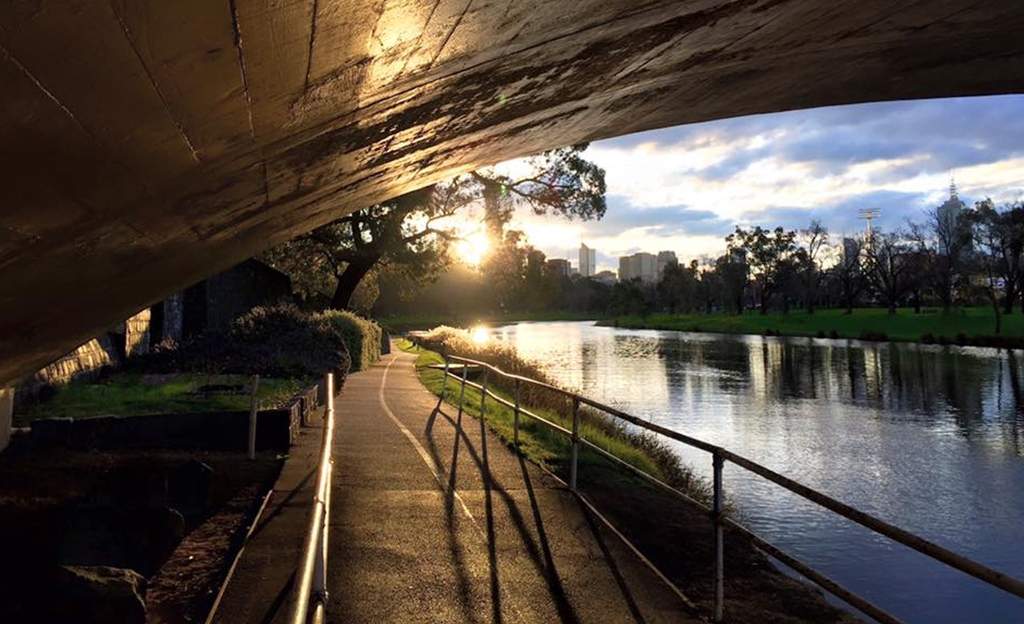 The mother of all Melbourne walking tracks is the 30km loop of inner-city linkage spreading from east to north — consider it your yellow brick road. For a tourist adventure, start at Federation Square and wander along Birrarung Marr, enjoying the sparkling, muddy depths of the Yarra waters. Further up you can spot the classic landmarks like the MCG. Veer off at Church Street for a pit-stop at Top Paddock, then head up and around Herring Island before crossing the river and heading back to the city. It's a flat, easy walk with plenty of coffee stops along the way.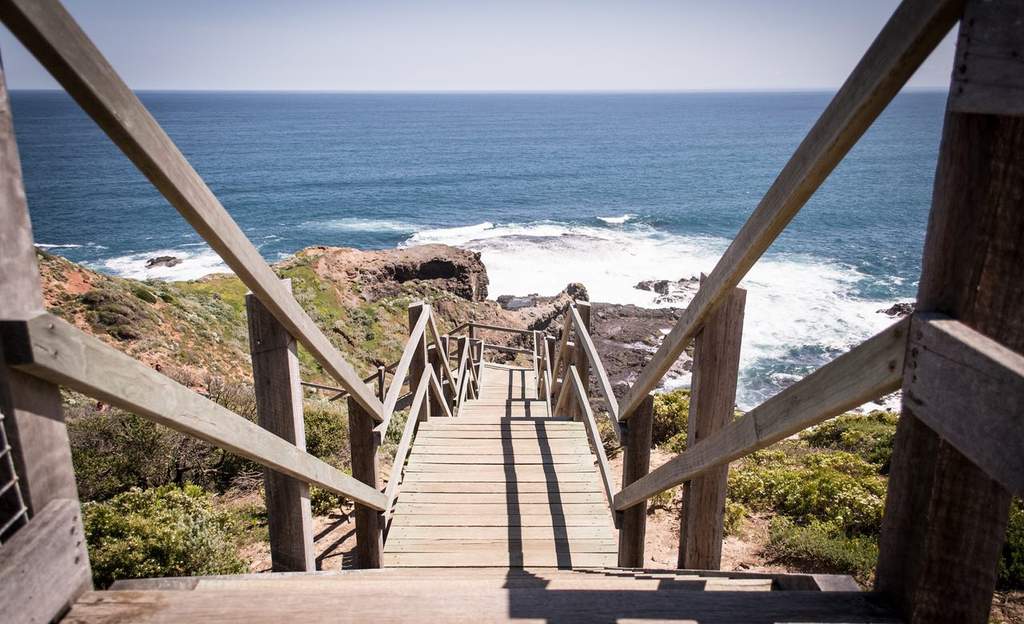 The Cape Schanck lighthouse used to guide ships safely on this dangerous stretch of coastal shore on the Mornington Peninsula, now the 150-year-old greets sprightly walkers venturing the salty track. The 2.6km jaunt from the Cape Schanck carpark follows along the jagged rocks through banksia grove. Spot and name the hermit crabs in the passing rock pools and find out what a volcanic plug looks like.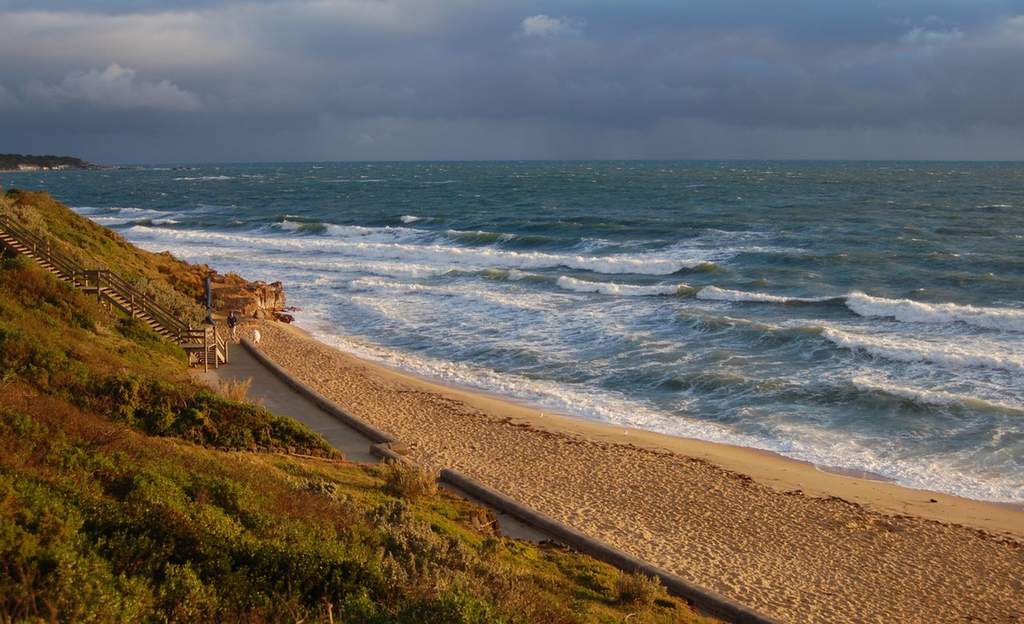 With an easel in hand and a stretched canvas, many famous Australian artists have captured the spectacular southern Melbourne coastline in their work. With endless sea, red cliffs and hidden rock coves, it was the perfect art destination for painters. The Bayside City Council now highlights the 50 talents along the 17km coastal walk from Brighton to Beaumaris. Don your sun hat to the legends and get inspired.


The stuff of fairytales is only an hour and a half away in the quaint hills of Marysville. Starting from The Beeches carpark off Lady Talbot Drive just out of town is a winding 4km circuit that journeys through beautiful, dense rainforest. Embrace your inner jungle and vault over fallen trees and scoot past moss-covered rocks. Keep your eyes peeled though — the rapid-flowing Taggerty River is home to a platypus or two. While you're there, check out our guide to Marysville.


The You Yangs, or 'big hill' as it translates in local Woiwurrung language is the volcanic formation smack bang between Melbourne and Geelong. The East-West Walk along the big hill is a 5km, bush-bashing, heart-thumping walk. As well as toned thighs, you will be rewarded with beautiful scenery that overlooks the blue depths of Corio Bay.


For an easy meander through the best of northern suburbia, look no further. Starting at Dight Falls, this track runs for 21km, but you can start and finish anywhere you please. Walk past horse paddocks and wide open spaces (perfect for kite flying, might we add) — just spare some bread for the ducks at Coburg Lake Reserve. Be sure to wander into the wonderful CERES Community Environmental Park, where chooks clucky happily and frogs can be caught in a nearby dam.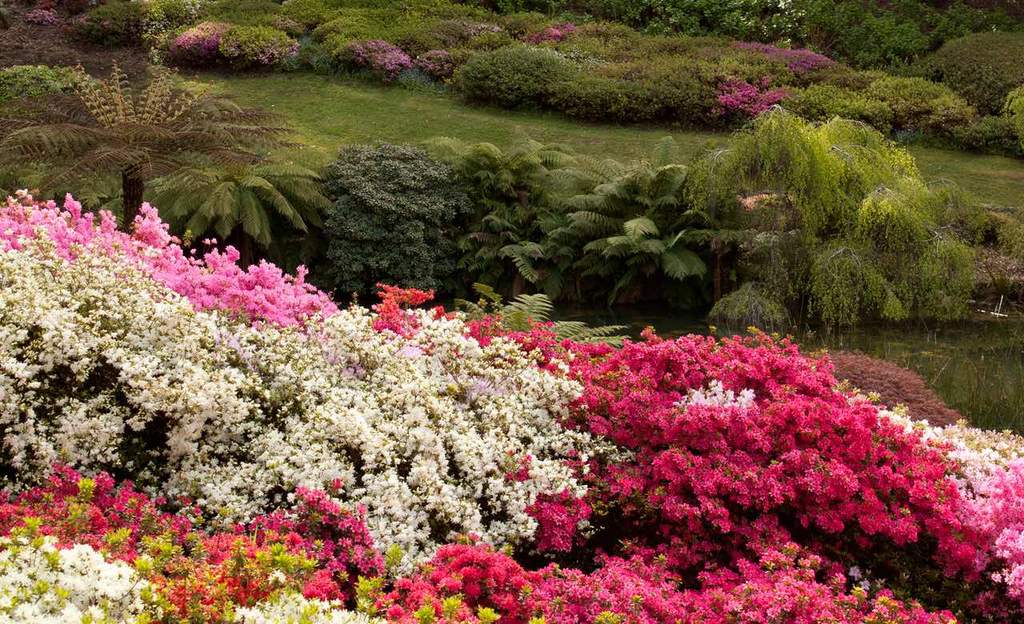 How many flowers do you see on your standard walk? A few? Well, how about 280,000? For a delightful English countryside-like walk, take in the refreshing mountain air of Olinda in the Dandenongs and be blinded by brilliant azaleas, camellias, daffodils, and rhododendrons across 104 acres of well-maintained parkland. Even if you're not a green-thumb or a flower fan, you will be impressed.

Top image: Dollar Photo Club; Werribee Gorge image: Steve Collis; Bushrangers Bay image: Frank Naccarata; Bayside Coastal Art Trail image: Jonathan B. Gibler; You Yangs image: Rexness; Merri Creek image: Takver; National Rhododendron Gardens image: Rexness.
Published on November 17, 2015 by Shannon McKeogh