TRAVEL & LEISURE
Here's How to Measure What Is Five Kilometres From Your Home During Victoria's Lockdown
New seven-day restrictions limit grocery shopping and exercise to within five kilometres of home for all Victorians.
From 11.59pm tonight, Thursday, May 27, Victoria will go into a seven-day circuit-breaker lockdown in a bid to contain the northern suburbs outbreak.
The new rules include a ban on exercising or shopping for essentials more than five kilometres from your home, which has sent locals scrambling to find quick ways to map out their own five-kilometre zones — for a third time.
While you're probably quite familiar with the patch of land surrounding your house thanks to last year's six-week lockdown (and this year's February lockdown, too), there are a few easy ways to check out your household's government-approved travel radius. But, none have proved quite as popular as KM From Home — a website that originally launched in Ireland back in March, when that country introduced its own travel restrictions — and jumped on by Melburnians back in August 2020.
The online map is free and easy to use — simply centre it to your address, select a five-kilometre radius and you'll see a big red or blue bubble encompassing the zone you're free to travel in under the Victorian Government's new rules.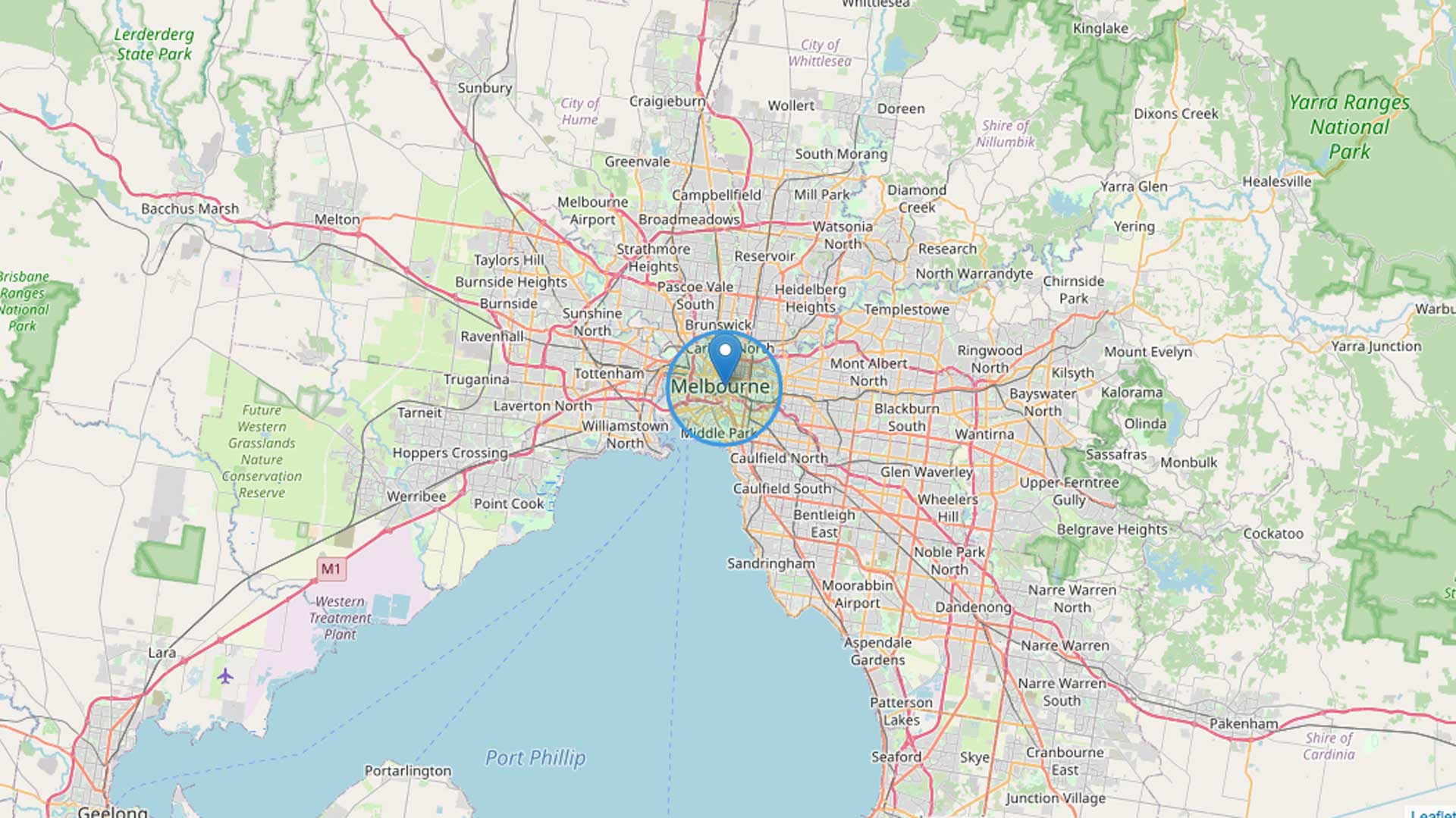 You'll find other radius apps out there as well, including the likes of Map Developers and The Age's tool.
Alternatively, if you've got a Garmin watch, you can download this range warning and it'll alert you when you're closing in on a certain distance from your run's starting point.
Want to check a specific cafe or shopping centre to see if it falls in your five-kilometre zone? There's a function on the Google Maps app that allows you to measure a distance as the crow flies. On desktop, simply right click on a location on the map, select 'measure distance' and then click anywhere else on the map and it'll show you exactly how far the address is from your starting point.
Under the new rules, you can only exercise once a day for a maximum of two hours with your household members, your intimate partner, or one other person who is not from your household or your partner. And this must all be done within five kilometres of your home, of course.
You can leave your bubble for permitted work, or if you're shopping for essentials and there are no shops in your radius.
All of Victoria will revert back to stage four restrictions from 11.59pm on Thursday, May 27 12 to 11.59pm on Thursday, Jine 3. For more information about the rules, head to the Victorian Department of Health website. 
Top image: Km From Home
Published on May 27, 2021 by Libby Curran