Here's What Happened When We Sent a Complete City Slicker to Tropical North Queensland
A born-and-bred city boy steps well beyond his comfort zone and heads to the tropics.
in partnership with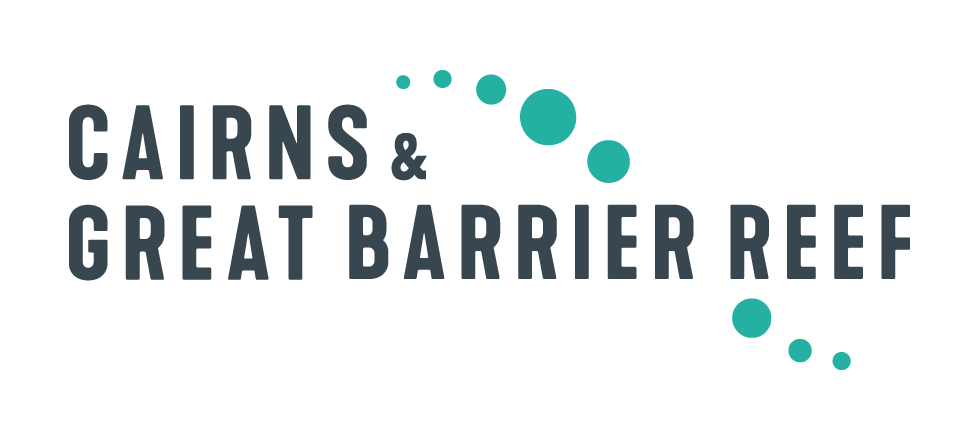 One of my most vivid childhood memories occurred when I was around seven years old. School had just started back from term break and a lot my mates were talking about how great a time they had camping over the holidays. Wondering why I was missing out on all the fun, I asked my mum when she got home from work that evening why we'd never been camping before. Her response? A deadpan, and completely earnest: "But we have been camping, darling – remember that time we stayed at a Best Western?"
Not only is this one of my earliest memories — it turned out to be one of my most formative, too.
Mine wasn't a particularly outdoorsy family, which is a legacy I have stubbornly (or proudly, depending on the day of the week) kept going. I can't swim — in fact I only started enjoying even getting into a pool just a few years ago. I never managed to master riding a bike. And hiking? I am yet to be convinced that it's anything other than a mind-numbing and utterly pointless endeavour. If I wanted to experience nature, I'd drive through it on paved and well-signed roads in a climate-controlled vehicle, thank you very much.
So imagine my surprise when I arrived in Cairns.
I felt like David Rose.
It's safe to say that a trip to regional Queensland had never been on my radar. But, as a guest of Tourism Tropical North Queensland, I was duty-bound to wholeheartedly embrace the itinerary put together by my incredible colleague and Mission Beach local Courtney Ammenhauser. Yes, it was going to put me well beyond my comfort zone, but that was entirely the point — could this part of the world appeal to someone who can count on one hand the amount of times he's voluntarily been in nature?
The short answer is yes, it bloody well can. Over a jam-packed three days, I was shown just some of what the region has to offer by Cairns local Katie Purling. At the risk of being hyperbolic, I was lucky enough to see and do things that I never thought I would see or do. Sure, I didn't have to cosplay as Bear Grylls, but it turns out I didn't have to. There are plenty of ways to explore the spectacularly diverse and truly beautiful tropics that would appeal to even the most discerning of travellers, from luxe, carbon-neutral accomodation set among the rainforest canopy to excellent fine-dining venues that showcase the richness of produce available in Australia's tropical north and First Nations-owned and operated tours offering immersive cultural experiences that offer a fascinating look at Indigenous protected land.
While the videos in this feature do a far better job than my words ever could of illustrating the beauty of the tropics, there were some highlights that will stay with me for a while. Swimming (well, wading, really) in the Great Barrier Reef after a very comfortable yacht trip with Sailaway was a once-in-a-lifetime experience that I'll not soon forget.
Reef conservation is something that is, understandably, taken quite seriously in the region. Dipping my toes into the Coral Sea's crystal-clear waters dotted with an infinitesimal fraction of its fascinating coral formations was a truly humbling experience that afforded me an almost tangible perspective (beyond my existing but more conceptual one) around just how important it is to keep the Reef thriving. As a regional leader in ecotourism, Sailaway not only gets visitors up close to the Great Barrier Reef in a responsible way with trips that are 100-percent carbon neutral, but is also an active participant in coral planting and monitoring initiatives — trips are also offset with a portion of each ticket price invested back into rainforest reforestation projects.
If nature walks aren't your thing, the Skyrail Rainforest Cableway, located just 15 minutes north of Cairns, is an incredible way to experience the world's oldest continually surviving rainforest. It's a strange combination of fear and awe as you enter your cable car and ascend up to 90 metres above ground, the ideal spot from which to enjoy sweeping views of the rainforest canopy below and the beautiful blue ocean beyond. I can confirm, though, that the awe quickly consumes the fear as you take in the incredibly diverse sea of green underneath you, especially when the mighty Barron Falls comes into view.
A one-way journey on Skyrail is 7.5-kilometres long, with three legs that are broken up with stops featuring stunning lookout points, complimentary ranger-guided boardwalk tours and informative discovery zones. An EarthCheck-certified operator, Skyrail is part of the Wet Tropics Management Authority, which works to protect and conserve this World Heritage area, while its own Skyrail Rainforest Foundation raises and distributes funds to support research and education projects for the tropical wonder.
But the biggest takeaway was something I couldn't quite put my finger on until I was discussing my time up north with Courtney upon my return. There's an almost palpable sense of time slowing right down — the days somehow feel longer but you never get the sense that they're dragging on. Whether it's down to the humidity, the warm hospitality of the laidback locals or really more of a general vibe, that, for me, truly felt like the biggest money-can't-buy luxury of all. And even writing this from the far more familiar surrounds of the big smoke, I can't wait to experience that again soon.
Nik Addams travelled to Cairns as a guest of Tourism Tropical North Queensland.
Top image: Jarrad Shaw
Concrete Playground Trips
Book unique getaways and adventures dreamed up by our editors