CP's Resident Tropical North Queensland Expert Shares Her Top Picks for a Trip to the Tropics
Ever wanted your holiday itinerary to be curated by a local? You'll love this.
CP'S RESIDENT TROPICAL NORTH QUEENSLAND EXPERT SHARES HER TOP PICKS FOR A TRIP TO THE TROPICS
in partnership with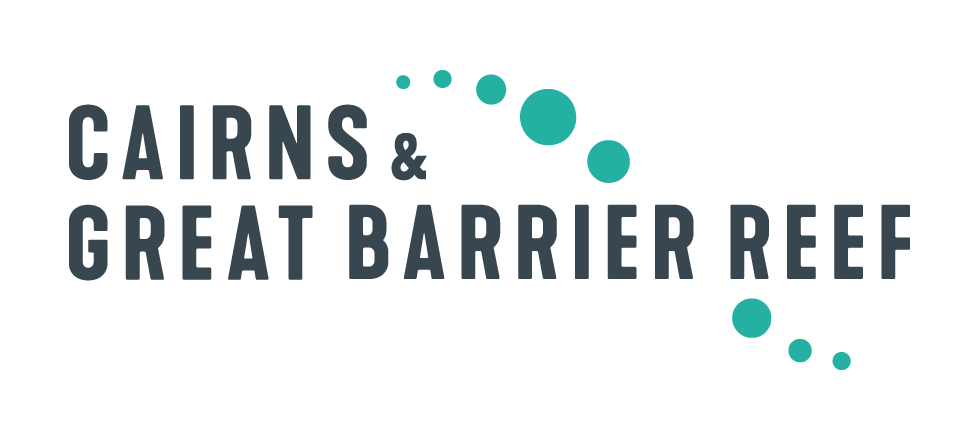 Ever wanted your holiday itinerary to be curated by a local? You'll love this.
I'm of the firm belief that travelling somewhere new is best enjoyed with some local intel. As the resident writer hailing from Tropical North Queensland at Concrete Playground, I feel it is my duty to share my go-to ways to enjoy a balmy (and palmy) break in the tropics. And, if you feel like you missed out on some of your summer fun this year, this is your sign to book a holiday in the tropical north where summer lives on.
Full disclosure: I'm based in Sydney now, however, I did spend the first 18 years of my life in this part of the world and head back to the truly idyllic region as often as I can to visit friends and family.  So, if you're looking for a holiday that's brimming with immersive nature experiences, scenic drives and spectacular views, I've got you.
7

Mission Beach is my hometown so I recognise my completely biased opinion when I say it is the jewel in Tropical North Queensland's crown — but it is. The quiet coastal town is made up of four villages — Bingil Bay, North Mission Beach, Wongaling Beach and South Mission Beach — and is a scenic two-hour drive south of Cairns. 

Start with breakfast at the much-loved Bingil Bay Cafe before completing the picturesque Kennedy Walking Track. The eight-kilometre trail winds through lush rainforest, deserted beaches and around a rocky headland featuring spectacular views of the Family Islands. After your walk, head to Lacey Creek in Djiru National Park to cool off in a pristine rainforest pool and a picnic lunch. Then, treat yourself to a luxe hot stone massage at the beachfront spa Drift before finishing the day with poolside cocktails and local seafood at restaurant and bar Buko next door.

6

Despite its name, there are absolutely no alligators or nests at this rainforest pool. Nor are there crocodiles, for that matter. What you will find, however, is a clear and refreshing swimming spot surrounded by lush rainforest.

If you spend the night in Mission Beach, this is an ideal day trip to add to your itinerary. Stop at The Pocket in El Arish for fresh coffee and picnic supplies before making your way through the backroads of Feluga to the stunning swimming hole. Alligators Nest is best enjoyed on a warm day after a fresh downpour of rain. Thankfully, the tropics are filled with incredible days like that.

5

It's not every day that the icy blue Cardwell Spa Pool thrives which makes seeing this stunning pool come to life during autumn truly magical. The pool is situated on the scenic Cardwell Forest Drive —about 2.5-hour drive south of Cairns, or a 30-minute drive from Mission Beach — which makes it an excellent activity for a day trip.

Wondering how it gets its incredible blue colour? It comes from the chemistry of the rocks and water. The pool is filled by underground water which collects minerals and sedimentary rock and ultimately higher levels of dissolved calcium and magnesium in the water. After your swim, head to the township of Cardwell and enjoy fresh fish and chips at one of the picturesque waterfront picnic tables near the jetty.

4

If you love swimming in the sea but loathe getting sandy, Fitzroy Island will be paradise to you. Instead of sand, most of the island's beaches are covered in tiny pieces of coral. And while the coral is manageable to traverse, I recommend packing some light weight shoes like Tevas to keep your feet extra comfy if you plan on combing the beach for hours. 

To get there, take a 45-minute ferry ride from Cairns and enjoy a half or a full day exploring the island. Or, if that's not long enough, stay overnight at the campground or the island's resort. There's a picturesque hike to the island's lighthouse, incredible snorkelling right off the beach, scuba diving, standup paddle boarding, kayaking and more. And, if you're lucky, you might even catch a spectacular tropical storm rolling in from Cairns in the late afternoon. 

3

A trip to the north is better with a car. With so many waterfalls, beaches and hidden pockets of pristine nature to uncover, you really do need a car to see them all — which is excellent news if you're a big fan of road trips.

One of the quintessential drives in the region is the scenic trip from Cairns to Port Douglas — also known as the Great Barrier Reef Drive. But, before you hit the highway, make sure you fuel up on caffeine from Vietnamese coffee institution Annee's. Then, wind your way north past the northern beaches of Cairns, making a pit stop at Palm Cove or Trinity Beach for brunch before continuing your coastal cruise and Coral Sea views to Port Douglas. The best part? The drive only takes about an hour each way so you'll have plenty of time to take breaks to capture the sights.

2

Every city has that one suburb that is filled with heaps of great cafes, an arts scene and beautiful scenery — and in Cairns, it's Edge Hill. Perched at the base of Mount Whitfield Conservation Park, this leafy suburb is filled with excellent eats, visual treats and summit peaks for you tackle.

I suggest easing into your morning with a Vinyasa class at Wild Heart Yoga followed by a breakfast board at Noa. Once you're fuelled for the day, explore the art gallery at the much-loved Tanks Art Centre situated within the bright green Cairns Botanic Gardens. If you're feeling energetic, you could then take on the steep Red Arrow incline up Mount Whitfeld, or keep your heart rate at a lower level via a guided walking tour through the gardens below.

1

The best thing about Cairns' smaller size is you can cruise around the CBD hot spots on foot with ease. If you love to shop, check out the small boutiques in Oceania Walk or head to Galleria for high end designer stores. 

There's excellent eating and drinking to be done here, too. For brunch, my pick is the burrito at Cairns institution The Lillipad Cafe. Then, explore the sprawling waterfront parklands along Cairns Esplanade. If you feel like getting wet, there's a massive free outdoor lagoon to cool off in. Or, you can wet your whistle instead with sunset cocktails at seaside bar Salt House.

 
Ready to extend your summer on holiday in Tropical North Queensland? For more information, visit the website.
Images: Tourism Tropical North Queensland