Here's What Makes Tropical North Queensland the Ideal Destination For Eco-Conscious Travellers
It turns out that it's quite easy being green.
in partnership with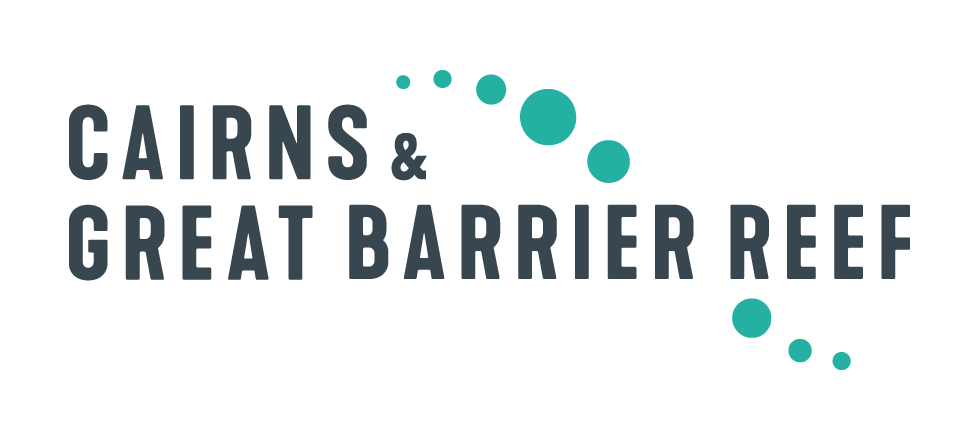 Incorporating green habits into our day-to-day lives is more important now than ever. Avoiding fast fashion, recycling our kitchen waste and reducing our car mileage all work towards a happier and healthier planet. But, what happens when we go on holiday? It's easy to get overwhelmed when organising a travel itinerary and forget to prioritise eco-friendly choices.
Luckily, sustainable living doesn't have to stop when your holiday starts. Tropical North Queensland is brimming with low-impact ways to explore the natural environment and tour operators that are passionate about marine and rainforest conservation. Five-star hotels are proud to detail their eco-friendly touches, with 'responsible luxury' being much more than just a buzz term. Plus, hyper-local ingredients are sourced from a network of dedicated farmers to supply a thriving food scene with the freshest produce.
IT'S A NATURE LOVER'S THEME PARK
If you love the outdoors, then Tropical North Queensland will have you spoiled for choice. This spectacular region is the only place in the world with two natural UNESCO World Heritage Areas side by side — namely, the Great Barrier Reef and the Wet Tropics Rainforest. You'll also find the sweeping Gulf Savannah and the unspoiled wilderness of Cape York.
In Tropical North Queensland — which boasts the highest concentration of Ecotourism Australia-accredited experiences in the country — you'll have a near-endless list of ecotourism activities to choose from, including snorkelling, scuba diving and hiking tours. Impressively, more than 15 operators in Tropical North Queensland have been inducted into Ecotourism Australia's Hall of Fame. This honour is awarded to tour operators who have maintained their eco-certification for over 20 consecutive years.
YOU CAN ENJOY A TROPICAL SPIN ON PADDOCK TO PLATE
Choosing ingredients that are local and in season goes a long way in reducing our food mileage. The popularity of 'paddock to plate' eating is more than just a passing trend, and sourcing from local producers supports the wider agricultural industry. Best of all, the food requires little handling and is naturally bursting with flavour. Our favourite sustainable dining spots include Ochre Restaurant and Catering in Cairns, and Nautilus Restaurant in Port Douglas. Or, take it one step further, and try catching your own. Indigenous-owned tour companies such as Strait Experience and Kuku Yalanji Cultural Habitat Tours offer guests the opportunity to learn traditional methods for catching fish, prawns and crabs.
THE HOTELS TAKE SUSTAINABILITY AS SERIOUSLY AS YOU DO
Accomodation costs often take up the majority of your holiday budget, so it's important to direct those dollars towards a company that prioritises the environment. The Crystalbrook Collection opened its first hotel in 2018 in the region and has since saved millions of plastic bottles from ending up in landfill across its three Cairns-based properties. Its bathroom amenities are proudly 100-percent waste-free, including toothbrushes made from sugarcane and shampoo bottles that are fully biodegradable. This sustainable mindset extends throughout the rest of the resort, with recycled key cards and coat hangers, plus paperless technology practices.
YOUR JOURNEY THERE COULD EARN YOU (LITERAL) GREEN POINTS
Qantas flies direct to Cairns from most Australian capital cities, with Cairns Airport also servicing international routes. Qantas recently added a new Green tier to its Frequent Flyer program. Sitting alongside the existing levels, this Green tier membership rewards Qantas frequent flyers who make sustainable decisions both at home and on holidays. By making sustainable choices such as installing solar panels, offsetting flight emissions, or walking to work, members will be rewarded by the Green tier program. You can also score points towards Green tier status by completing sustainable activities while on holiday, including staying at eco-accredited hotels. For more information on the Green tier program, head over here.
Ready to check it out for yourself? For more information and to start planning your trip, visit the website.
Top image: Tourism Tropical North Queensland
Concrete Playground Trips
Book unique getaways and adventures dreamed up by our editors