Qantas Green Tier Program
Celebrate the launch of this new rewards program with a trip to the tropics.
in partnership with

Many of us are trying to travel more responsibly. From offsetting flights to booking eco-certified experiences, a lot of us are trying to do our bit for the environment while expanding our horizons. And now, Qantas has jumped on board to encourage its frequent flyers to take sustainable actions in the air and on the ground through its Green tier rewards program.
To celebrate, Qantas has teamed up with the destination leader in sustainable travel in Australia — Tropical North Queensland. The naturally spectacular region boasts the largest number of eco-certified operators in Australia and is the only place in the world where two natural UNESCO World Heritage-listed sites sit side by side: the Wet Tropics and Great Barrier Reef. And, until March 24, you can nab exclusive offers on accommodation in this dazzling part of the world, which will get you closer to achieving your Green tier Frequent Flyer membership status.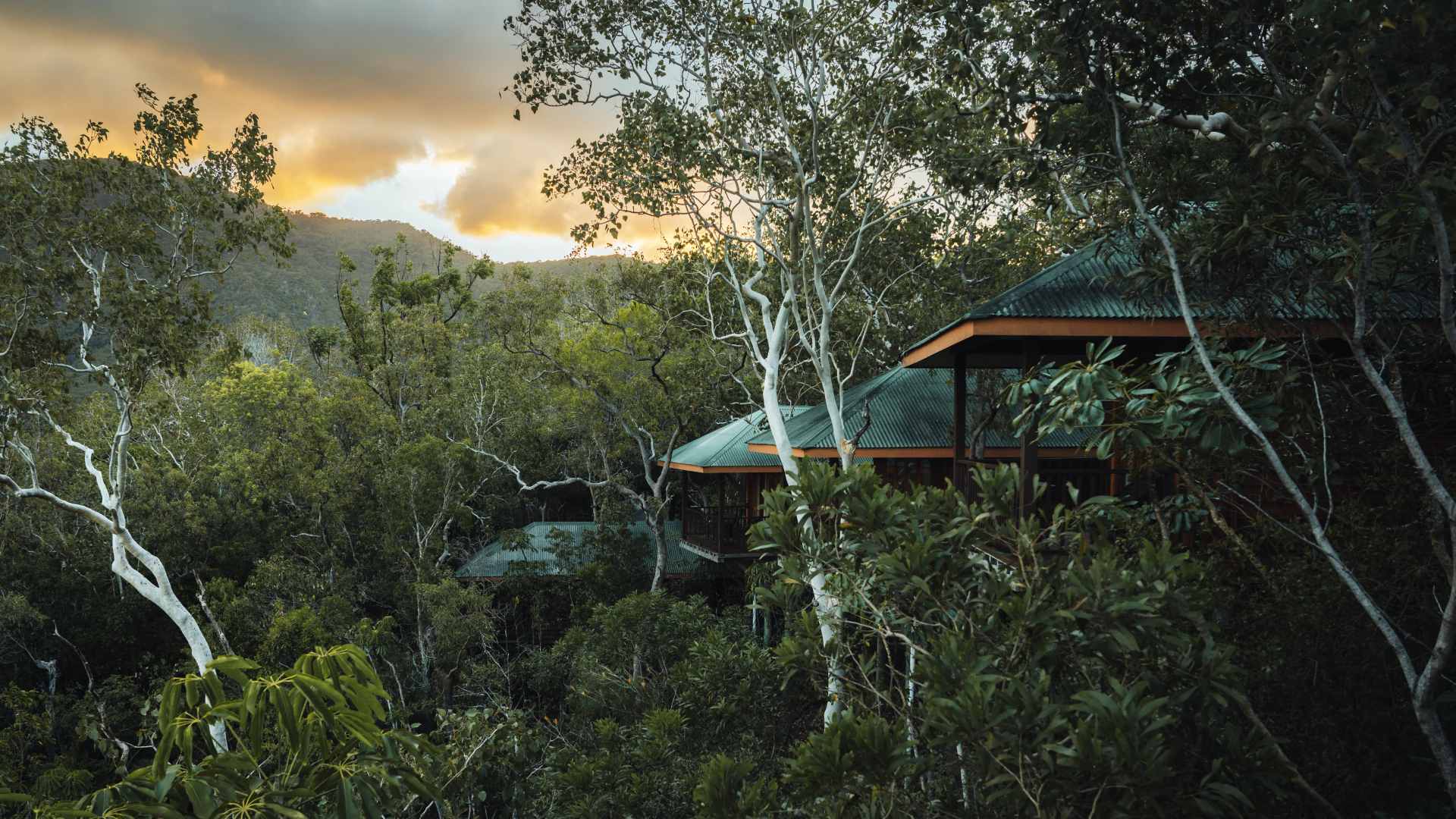 To achieve Green tier — which sits alongside its existing flying tiers — frequent flyers need to complete at least five sustainable activities across six areas to unlock rewards and exclusive benefits. These activities cover a range of sustainable actions both in the air and on the ground, from offsetting flights and staying in eco-accredited hotels to purchasing sustainable wine.
"We know that small changes by many can have a big impact," says Qantas Loyalty CEO Olivia Wirth. "This program makes it easier for frequent flyers to make more sustainable choices, at home and when they travel, and rewards them when they do." 
"Like many Australians, our frequent flyers are concerned about climate change, as are we. As a business, we are working towards net zero emissions by 2050 and, later this month, we will be releasing more details on our interim 2030 emissions target and the steps we are taking to get there," says Wirth. 
So, does sleeping in a treehouse immersed in lush tropical rainforest or waking up at an island resort wreathed in coral gardens sounds like your idea of a good time? In Tropical North Queensland you can do both and be recognised for doing so, by staying at eco-certified accomodation which will get you closer to earning your Green tier status.
Ready to be rewarded for living responsibly? For more information on how to achieve Green tier status via the Qantas Frequent Flyers program and how you'll be rewarded once you reach Green tier, visit
the Qantas website
.