TRAVEL & LEISURE
How to Spend a Weekend in the Heart of Brisbane on a Budget
Explore a new dining precinct and hang at a hidden rooftop pool overlooking the city.
How to Spend a Weekend in the Heart of Brisbane on a Budget
Explore a new dining precinct and hang at a hidden rooftop pool overlooking the city.
in partnership with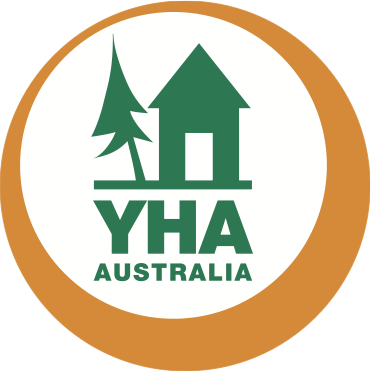 If your idea of a Queensland holiday involves sun, surf, sand and the Gold or Sunshine coasts, we understand. That's been the norm for many a decade. But it's 2019, not 1989, meaning it's high time to expand your northern getaway horizons. If you fancy all of the above, plus exploring an inner-city playground teeming with arts, bars and eateries, then you should tee up a weekend away to Brisbane.
While city-based vacations can be more expensive than simply setting up at the beach, Brisbane is a budget traveller's paradise — especially if you book a stay with Brisbane City YHA. Book in for a few nights at the hostel on Upper Roma Street and make one of its premium ensuite rooms your base — or opt for a four-to-six person multi-share suite if you're gathering the gang for a jaunt.
The hostel's sustainable ethos will make you feel good about the environmental impact of your trip, and its rooftop pool, bar and games room will make you feel relaxed.
Outside of the hostel, you'll surely want to explore, so we've fleshed out the rest of your agenda below. From strolling leisurely by the river to hunting down the best bites around, you'll be set for a highly affordable but jam-packed mini-break.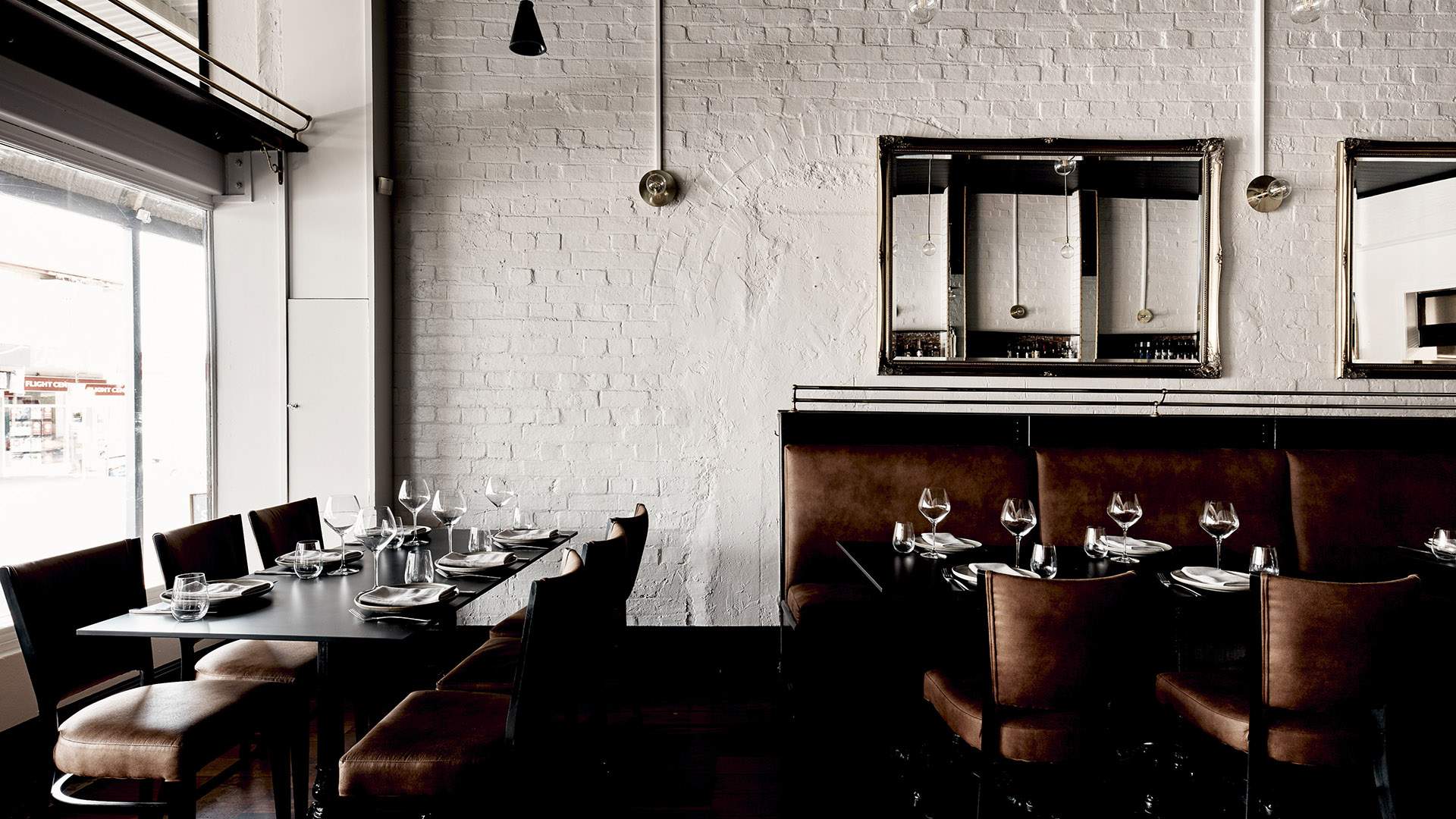 SNACK ON SAVOURY CHURROS — $9
Travellers in the know venture beyond the obvious tourist hotspots. And in Brisbane, you won't have to venture far. A trip down the winding roadway that turns from Caxton Street into Given Terrace into Latrobe Terrace offers up everything from concrete couches with a view, to huge antique centres to peruse and bars and eateries to duck into whenever the urge arises. At the Petrie Terrace end of Paddington, Nota is one of the latter, with a $5–10 snack range that spans beyond the usual. Think savoury churros with honey, tempura fish sandwiches and blinis, to name a few options. And yes, they'll all go down rather well with the venue's cocktail and wine-heavy drinks list.

RIDE THE RIVER TO BRISBANE'S NEWEST PRECINCT — VARIES
When any city gains a new culinary precinct, it's a kind of a big deal. And Brisbane's latest spot is by the river in the middle of the CBD, so it's even more cause for excitement. Howard Smith Wharves holds Brissie's only riverside brewery, its only overwater bar, a Greek taverna, a joint serving Shake Shack-style burgers and grassy areas for hangs by the water, plus the precinct will continue to welcome even more restaurants and bars — including a Japanese izakaya and multi-level Cantonese eatery. Adding a visit to your itinerary is also an excuse to use the city's favourite form of public transport: the CityCats. You'll be in for a walk at either end of the journey (from Brisbane City YHA to South Bank Ferry Terminal, and then from Riverside Ferry Terminal to Howard Smith Wharves), but it's all part of the experience.

SING KARAOKE AND EAT CHICKEN PARMIGIANA SPRING ROLLS — $16
Many a day has been lazed away at Little Big House, the multi-level pub set in a heritage-listed Queenslander. This party spot has just kept adding reasons to stop by since it opened a few years back. Sometimes, it's boozy bingo; others, it's trivia. No matter when you drop in, you'll find breezy verandahs to sit on and chicken parmigiana spring rolls on the menu. Yes, you read that correctly. Another highlight is the free karaoke room, which is especially ace if you've got the gang in tow. Make sure to book in advance because it's a first-in, best-dressed type of scenario.

LISTEN TO LIVE MUSIC OUTDOORS — FREE
Not so eager to belt out a song yourself, but love watching other people do it? South Bank, the Queensland Performing Arts Centre and Roma Street Parklands regularly host free live music across the weekend, so you're never too far from a tune. It's a case of picking your preferred picturesque setting — do you prefer grooving by the river, relaxing in sprawling parklands or sipping and eating on a nice little green patch? Time your wanders around town just right during your Brisbane stay, and you can probably even fit in all of the above.

ENJOY A LEISURELY RIVERSIDE BIKE RIDE — FREE
Your first stop starts at Brisbane City YHA's doorstep, where just a few you paces away you can hire one of CityCycle bikes (free for the first 30 minutes) and hit the pavement. You couldn't be in a better place to explore Brisbane on two wheels, with the river and its bike paths just a few pedal pushes away. Everyone's favourite destination is South Bank, understandably, where you can bike gently along the shoreline with the water on one side and parklands on the other. But don't be afraid to go slightly further afield, including through West End's hilly expanse, or through Paddington, Red Hill and Milton in Brisbane's inner west. Hot tip: at the latter, you can even see Brisbane's mini Eiffel Tower, should you be keen to spy replica landmarks out of context.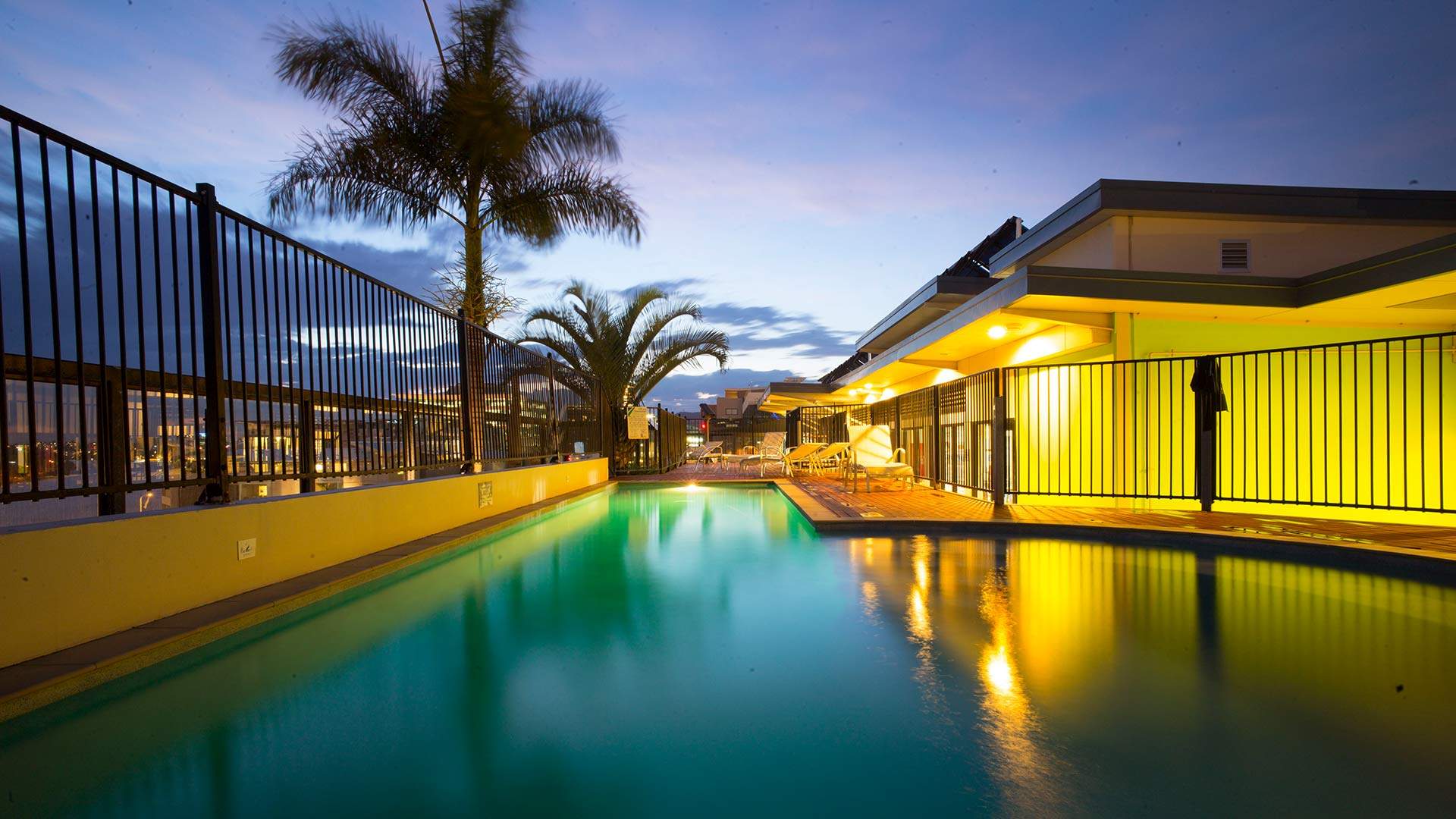 TAKE IN THE CITY FROM A ROOFTOP POOL AND BAR — FREE WITH YOUR STAY
Sometimes as a visitor to a city, you get the unique advantage of enjoying places that even lifelong locals don't know about if you stay at the right spot. The rooftop pool and bar at Brisbane City YHA is one of them. If you haven't dropped by for a night, you wouldn't even know that it was there. As well as a scenic view over the CBD and beyond, and a great place for a refreshing splash, it's also where you can wind down with a beverage and a bite to eat. Feeling inspired to whip up your own feast and really stick to a budget? There's a supermarket just up the road at Barracks, where you can grab some snags to whack on the poolside barbie. There are kitchen facilities by the pool for your use, too. That's the real Brisbane experience.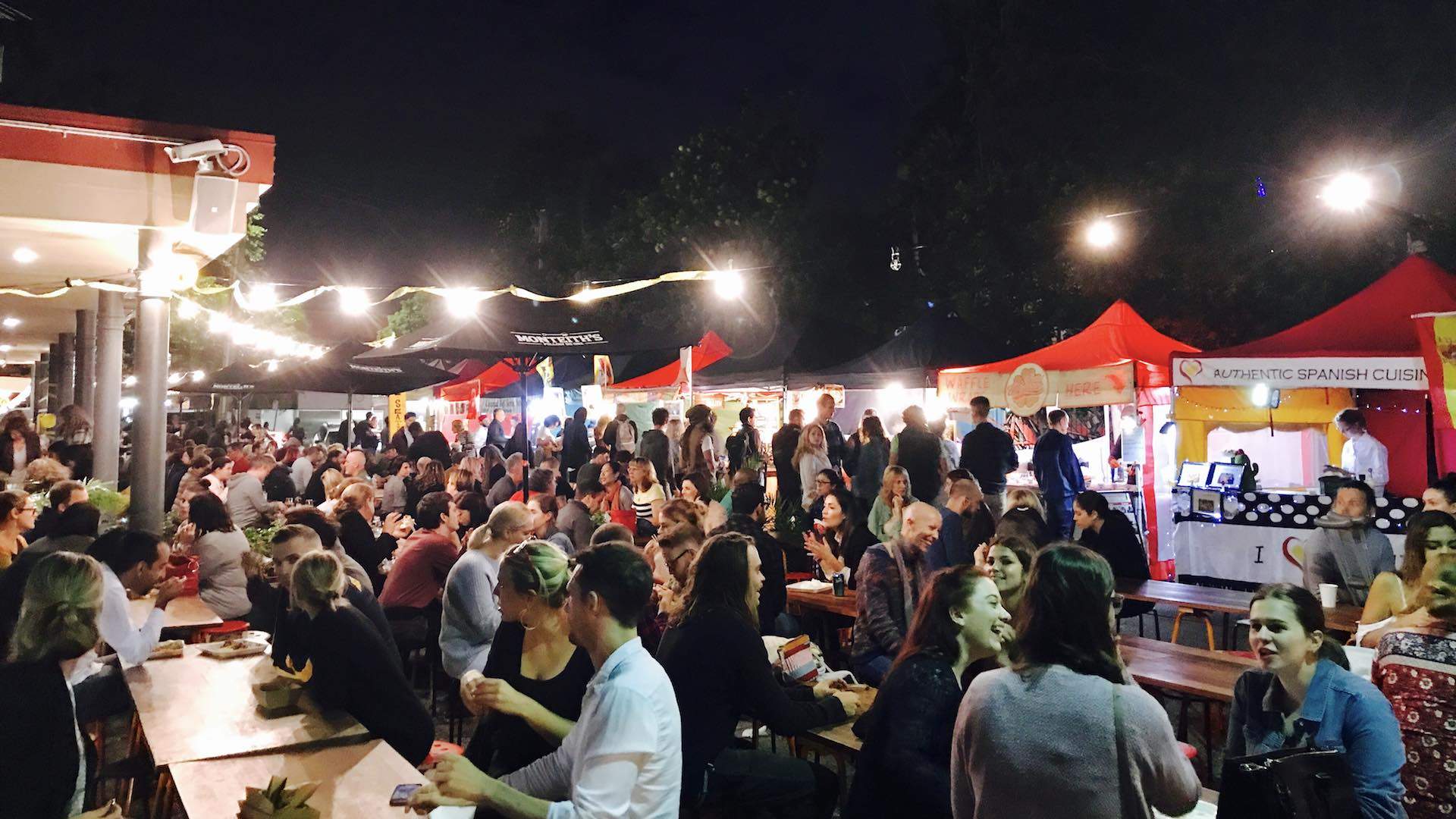 EAT YOUR WAY THROUGH THE MARKETS — VARIES
When the weekend hits, South Brisbane and West End come alive with markets. In good news for anyone staying at Brisbane City YHA, they're all just a short stroll away. From Friday to Sunday, mosey over to Stanley Street Plaza to browse the trinkets, fashions and accessories (every holiday needs a unique souvenir, after all). If eating your way through an array of cuisines is more your style, then Boundary Street is your destination with treats from around the globe including Brazil, France, Sri Lanka and Taiwan. Plus, for the vegans among us, the Boundary Street Markets go vegan every second and fourth Sunday of the month with sweet and savoury offerings, as well as a selection of vegan beers and wines.

FEAST YOUR EYES ON A CAVALCADE OF ART — FREE
For most of the year, Brisbane is blessed with sunny weather; however, if you've caught a few too many rays or if rain is on the horizon, then the Queensland Art Gallery and its sibling spot at the Gallery of Modern Art are your central go-tos. No matter what's gracing the walls of either building on any given day, you'll find a heap of paintings, sculptures and more, as well as an airy, dry space to escape the weather — plus general admission is completely free. At GOMA, you can also head to the gallery's Australian Cinematheque, where free and cheap films hit the big screen every weekend. And don't avoid the Children's Art Centre either; if you like your art with more than a dash of interactivity, you'll find fun for all ages.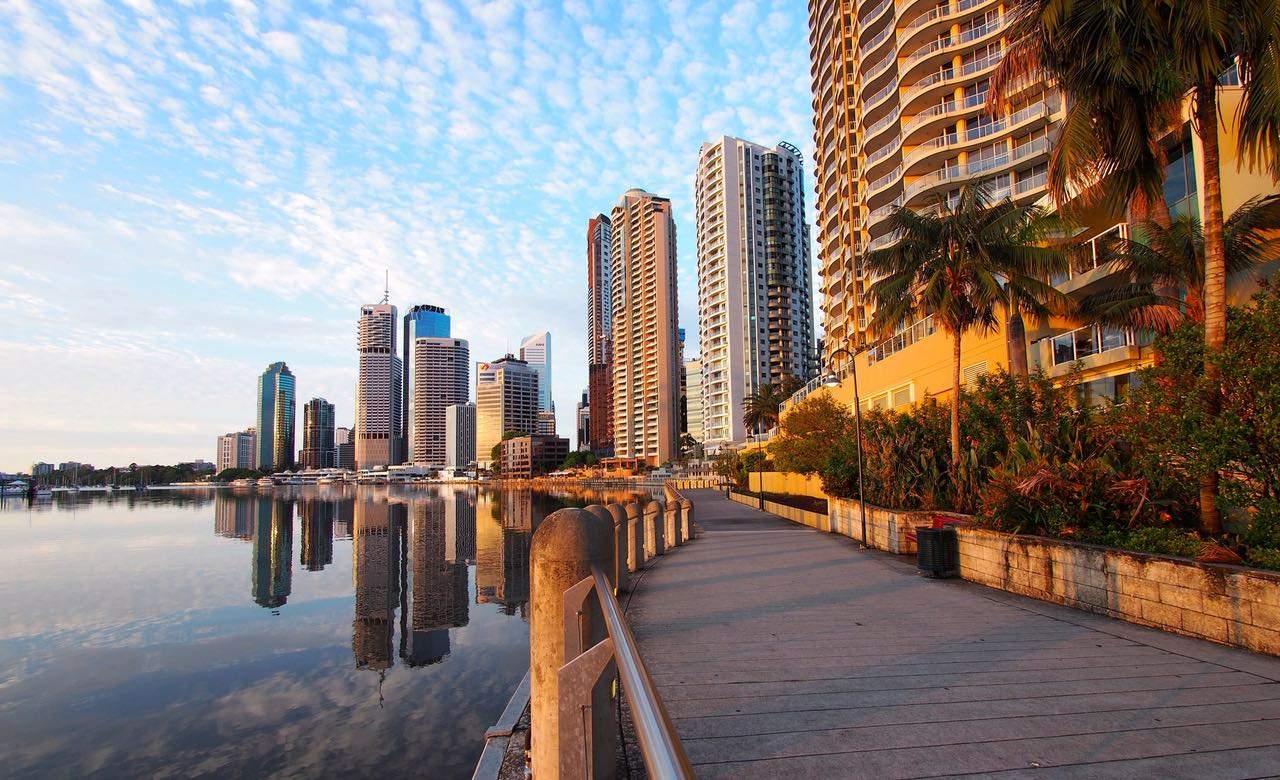 TAKE A WALKING TOUR OF BRISBANE'S HISTORY — FREE
The best way to get to know a city is to delve into its history and Brisbane has plenty to teach you. Strap on your comfiest shoes, then throw a stone in whichever direction you feel like. Wherever that pebble lands, there'll be a heritage trail waiting to be walked. If you're eager to find out more about Brisbane's convict history and big 19th-century fire, then the CBD is your destination. Always wondered what lurks in Fortitude Valley's history? Make a beeline to the Fortitude Valley Post Office to start your tour through the notorious past. If you're keen for a dip, venture through Spring Hill and make sure to stop by the heritage-listed Spring Hill Baths. And the old faithful, of course, is any track by the river. Take a tour through Brisbane's close history with its river or walk along the other side of the river to learn the secrets of South Brisbane. Plus, the hostel offers free walking tours through Brisbane City every Wednesday and Sunday if your keen for more guidance through the city.

Let YHA Australia help you explore more of Australia without breaking the bank. Plan a trip to Brisbane (or Sydney or Melbourne) and book a stay right in the middle of the city with YHA Australia.
Top image: Greca at Howard Smith Wharves by Nikki To.
Published on June 25, 2019 by Sarah Ward